The Article
Wanna Atocha Design Kick Back? You can have one with with stripes on it
16th May 2017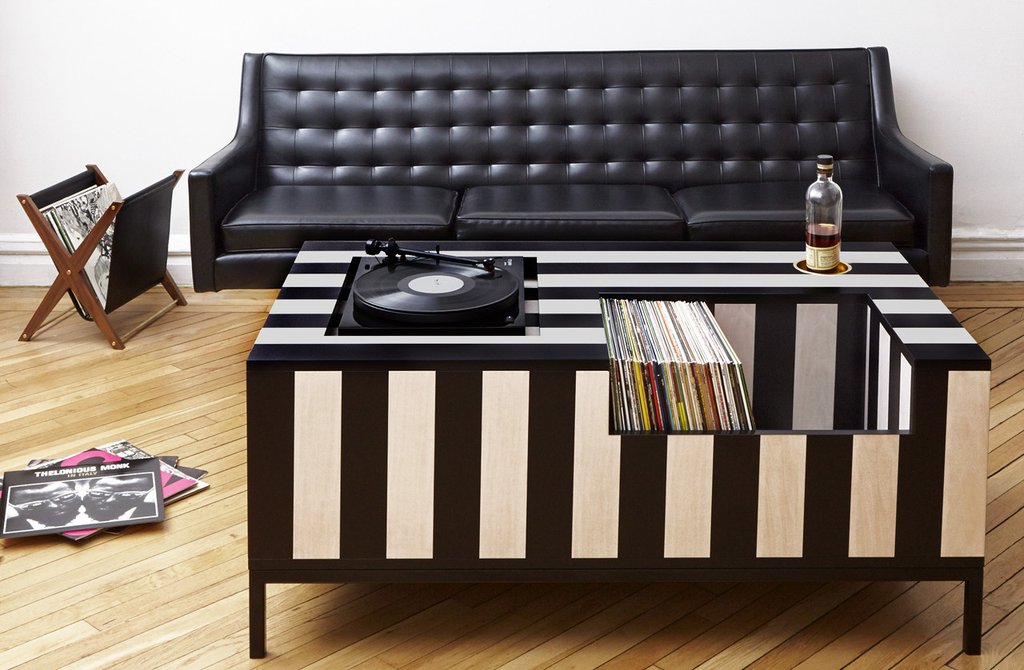 The Atocha Kick Back table is made with natural and dyed black Italian Bolivar veneer (that is, it's not painted) plus a steel base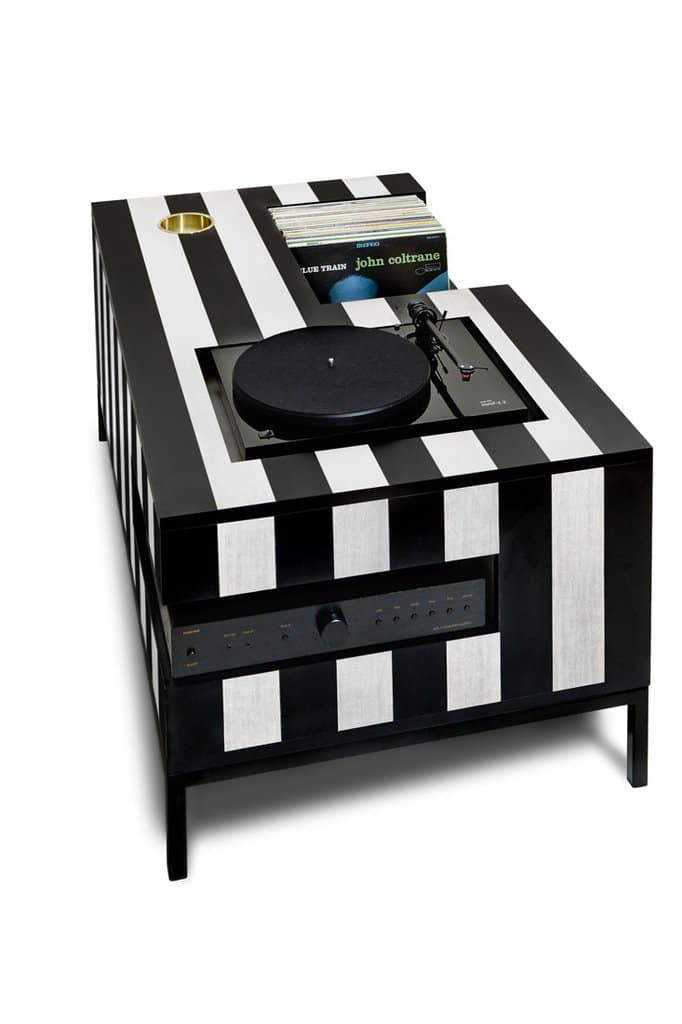 It arrives with a recessed area to house a turntable, a side cutout for an amp, a niche for over 120 albums and a solid brass inset to hold a whiskey or wine bottle (or ash tray). But I would advise you to keep smoke away from the grooves.
This one is shown with a Music Hall mmf-2.2 Turntable and Music Hall a15.3 integrated amp.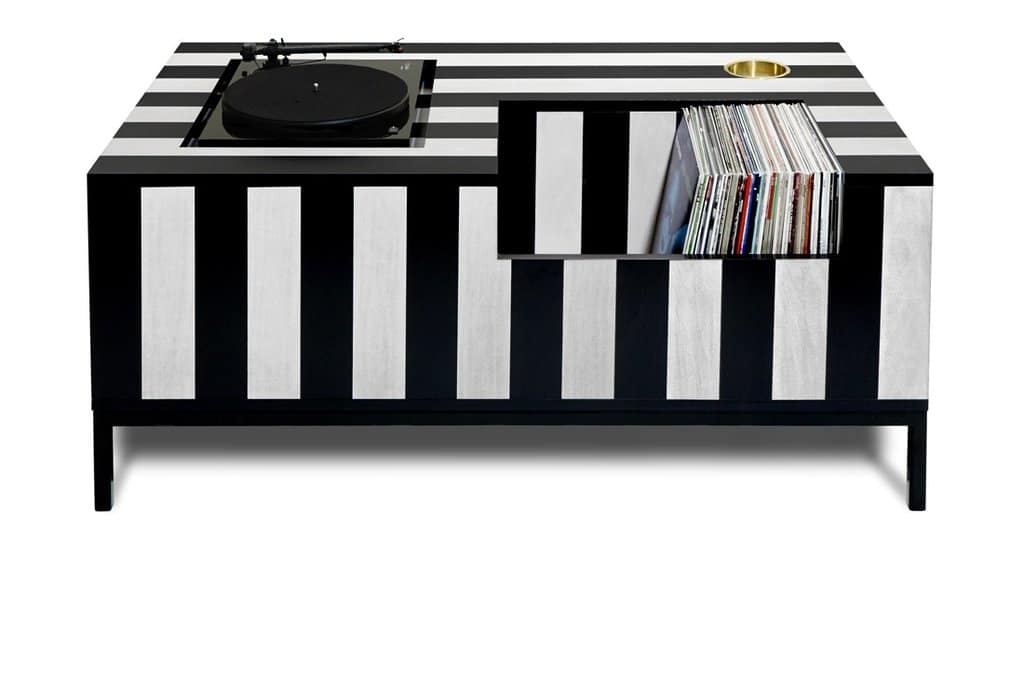 Cord drop access is located within the turntable and amp niche's of the Kick Back. The company suggest using wireless speakers with the Kick Back table.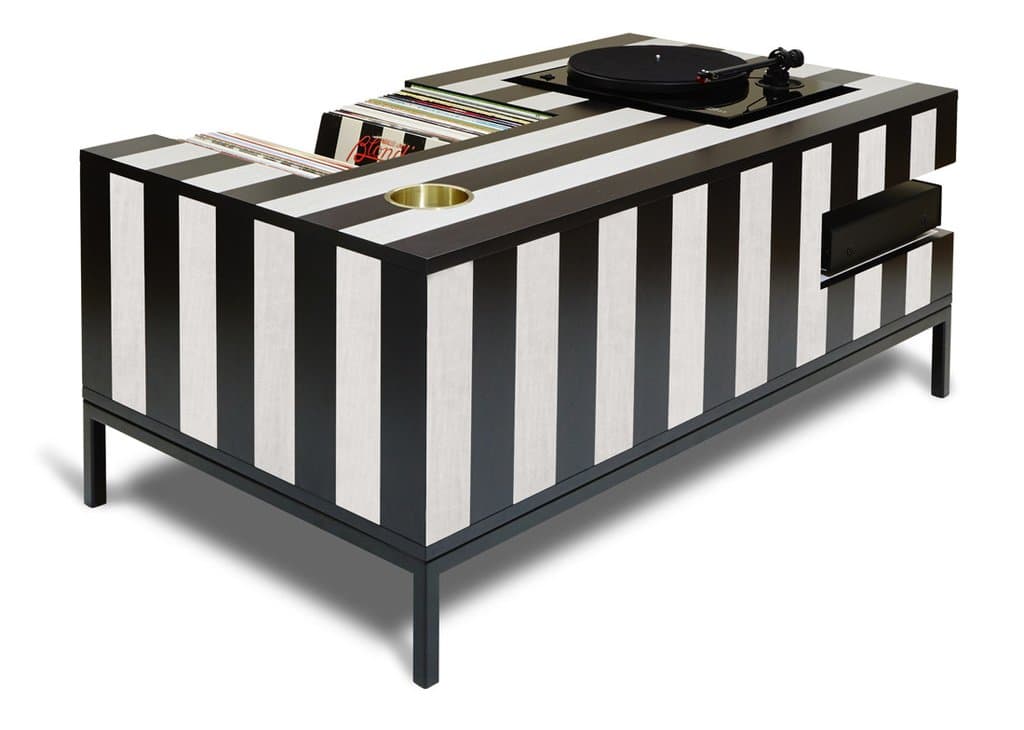 Music Hall turntables and amps are available to purchase from the company, incidentally.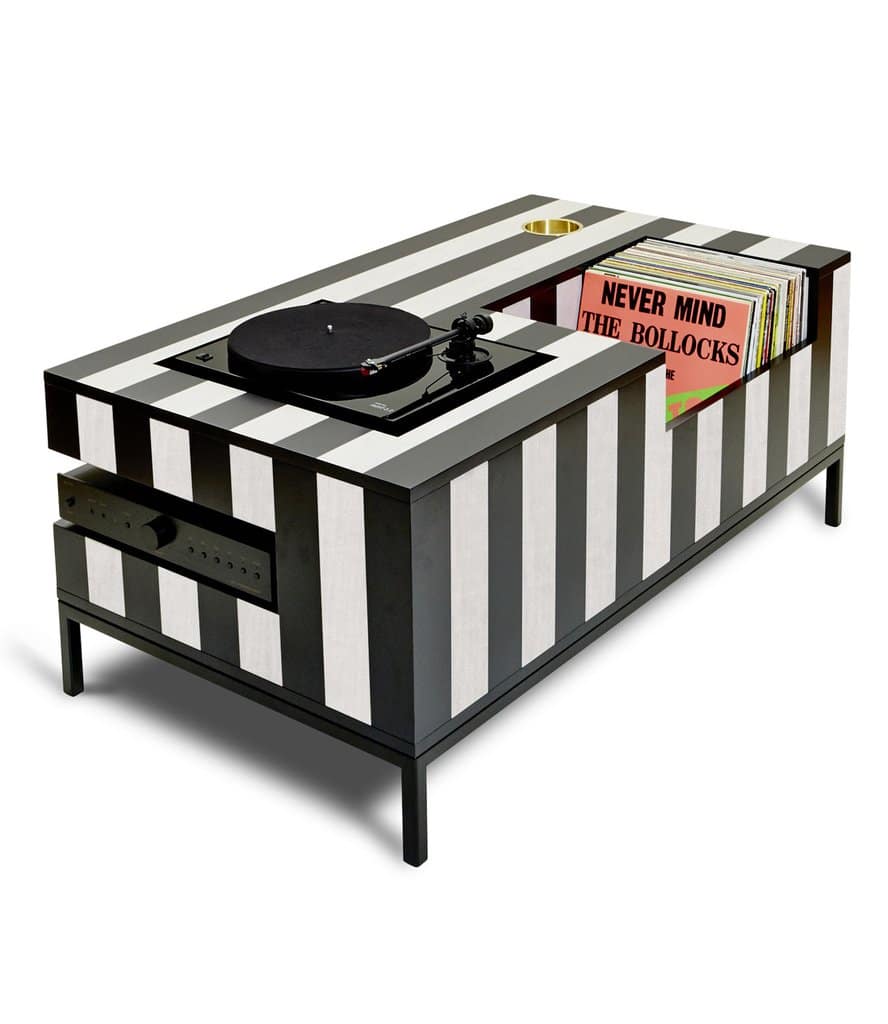 Turntables under 46 x 36cm will nest in the turntable niche. You can, though, talk to the company if you need a custom size niche for your turntable.
Spanning 122 x 69 x 51cm, the table is priced at $9,200.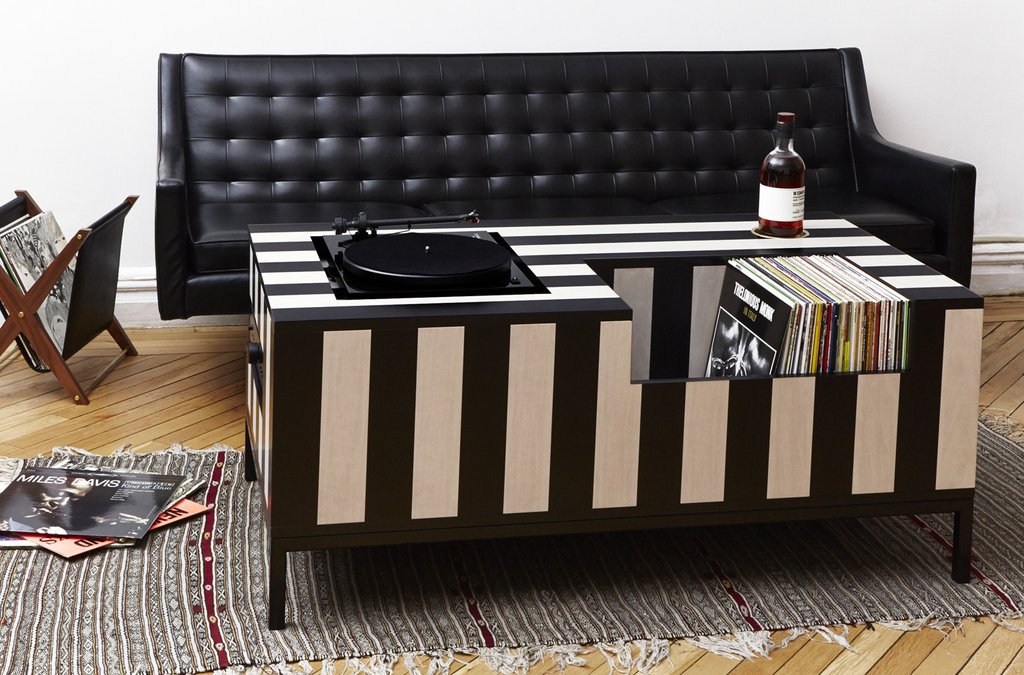 For more information, click www.atochadesign.com