The Article
Keef Hartley: Having Difficulty Managing
16th January 2017
I don't intend to patronise but I do feel sorry for Keef Hartley and his band. "Keef, who?" you ask. Well, exactly. The Rolling Stones' Mr Richards is not the only 'Keef' that dazzled the rock firmament
Doing the job I do, I'm in an ideal position to pursue my interests as an amateur music historian. One of my interests is the Woodstock Music Festival. The seminal music festival that took place in the USA in 1969 stood for a lot of things within 60s art culture, not least for being the beacon to the so-called Summer of Love (a media creation, it really wasn't). Anyone who wants to know more about the festival and what really happened behind the scenes should immediately seek out the book, 'The Road to Woodstock', written by the man whose idea it was and one of the principle organisers of the whole affair, Michael Lang.
Woodstock itself never made a dime, partly because the poor security arrangements turned the potential money-spinner into a free festival. The one part of the occasion that did make money was the film of the festival which played to cinemas, world-wide and made major stars of just about every who appeared within it.
There has also been, over the years, a series of CD packages offering an audio version of events and there's even been outtakes DVDs and expanded versions of the concert including extra footage that could not be included into the main film. It's also been a self-imposed task of my own to collect audio of every artist who performed during that time and every song that they sang to boot. 'Boot' is the operative word too because you have to peer into some grubby Internet corners to find this stuff. But find it I have and one of the main finds was one of the very few Brit bands that appeared at the time. Not The Who, not Joe Cocker, not even Ten Years After. Some say that the lost artist of Woodstock was Bert Sommer (he sang nine songs and never received a moment's coverage) but I'd add to that the only other UK artist(s) of the festival, Keef Hartley.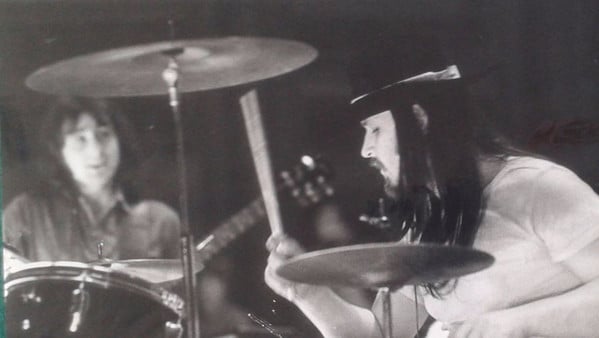 Stuck in between John Sebastian and the Incredible String Band, the four songs plus four song medley from Hartley et al sank without trace (blame the manager who refused to sign the movie-rights paperwork) and it's a crying shame because our Keef was a highly talented guy while his band was a nursery for a string of talented individuals.
As a band, Keef Hartley merged jazz and rock to present a progressive rock vibe. If you know Colosseum then you're sure to like Keef although Keef had more blues infusions in his work. Hartley himself was a veteran in the music scene. In fact, when Ringo Starr left his old group, Rory Storm & The Hurricanes it was Keef who took the drummer's stool. Later, Keef would become a member of The Artwoods (seen as a prototype for the band, Deep Purple) and then later attached himself to John Mayall's Bluesbreakers.
After their Woodstock stint, the Keef Hartley Band really got going in 1969 as a studio outfit, with the release of the album, Halfbreed, which highlighted Hartley's interests in Native American Indian studies. Arguably his most famous album, it features a brass section to add dynamism. It also includes the laid back, yet forcefully sung Born To Die plus Sacked whose introduction has John Mayall 'playfully' sacking Hartley over the phone!
The Battle of North West Six album was released in 1970 and saw a slight dip in quality and moved towards R&B and away from the languid blues style of the band's debut while the brass section added a jazz flavour.
The Time is Near…, also released in 1970, was the best LP of the lot to date, taking a more esoteric direction mixing jazz, soul, R&B with a splash of harder rock. The LP is packed with strong melodies and hooks a-plenty with those promised prog flavours to add interest. As you can tell from there above, though, the recipe sourced a wide ranging array of ingredients to produce something uniquely Keef.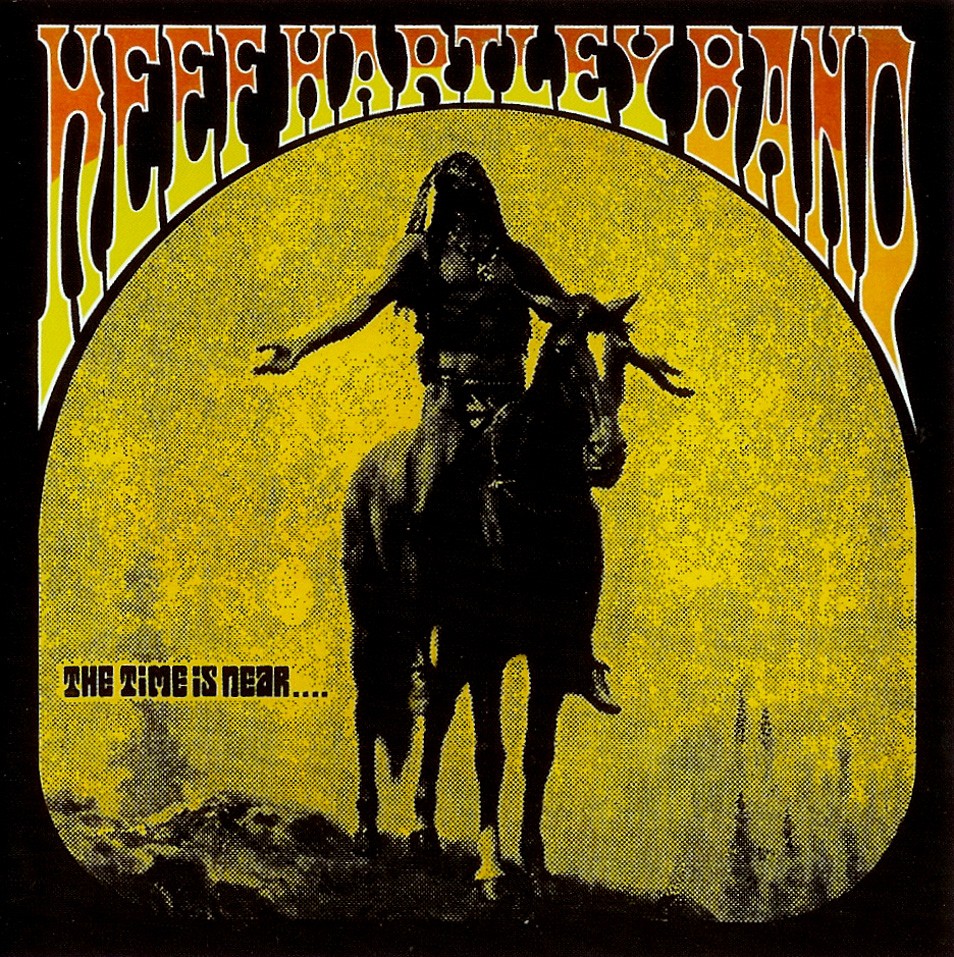 The band's next release, Overdog from 1971 changes the picture again, moving away from any promises of complexity by wiping out the prog elements and returning to a simple, rocking, presentation with a gritty, harder rock. This album is full on and in your face with added wah-wah flavours and a pieces of funk just to spice up the music.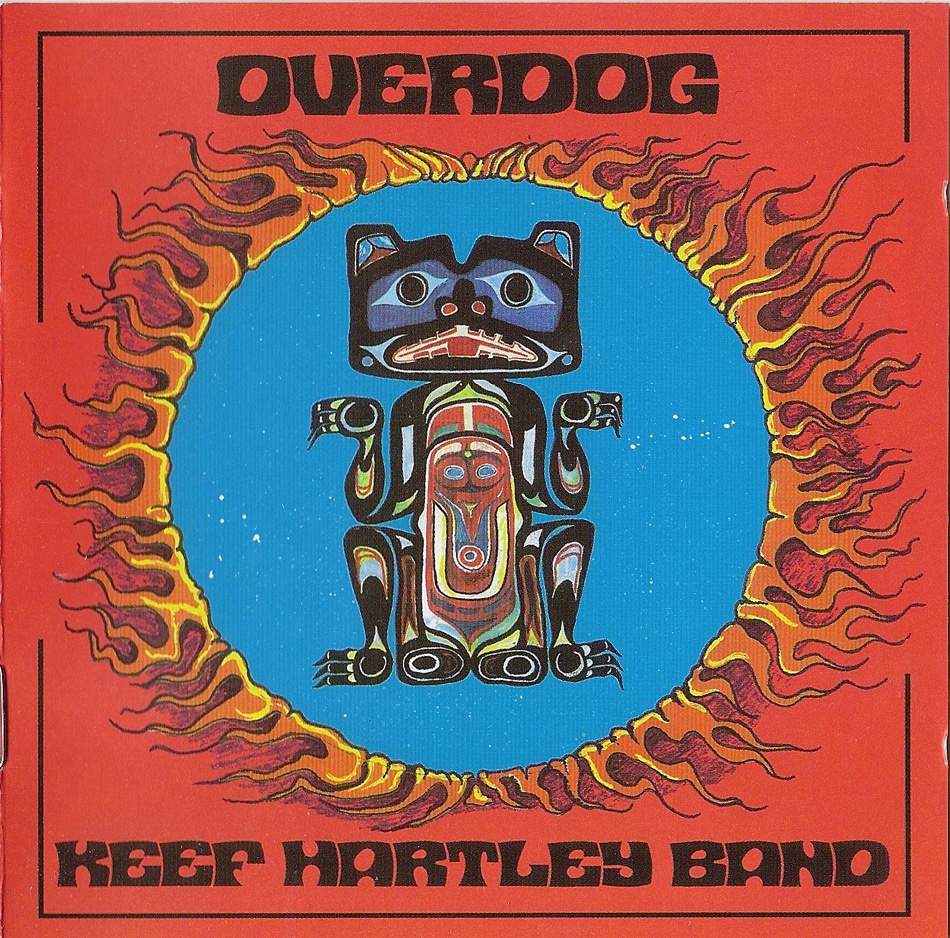 Released in the same year was Little Big Band recorded at the Marquee Club in 1971 then Seventy Second Brave (1972): Genesis men, Phil Collins and Peter Gabriel feature as uncredited vocal backing performances.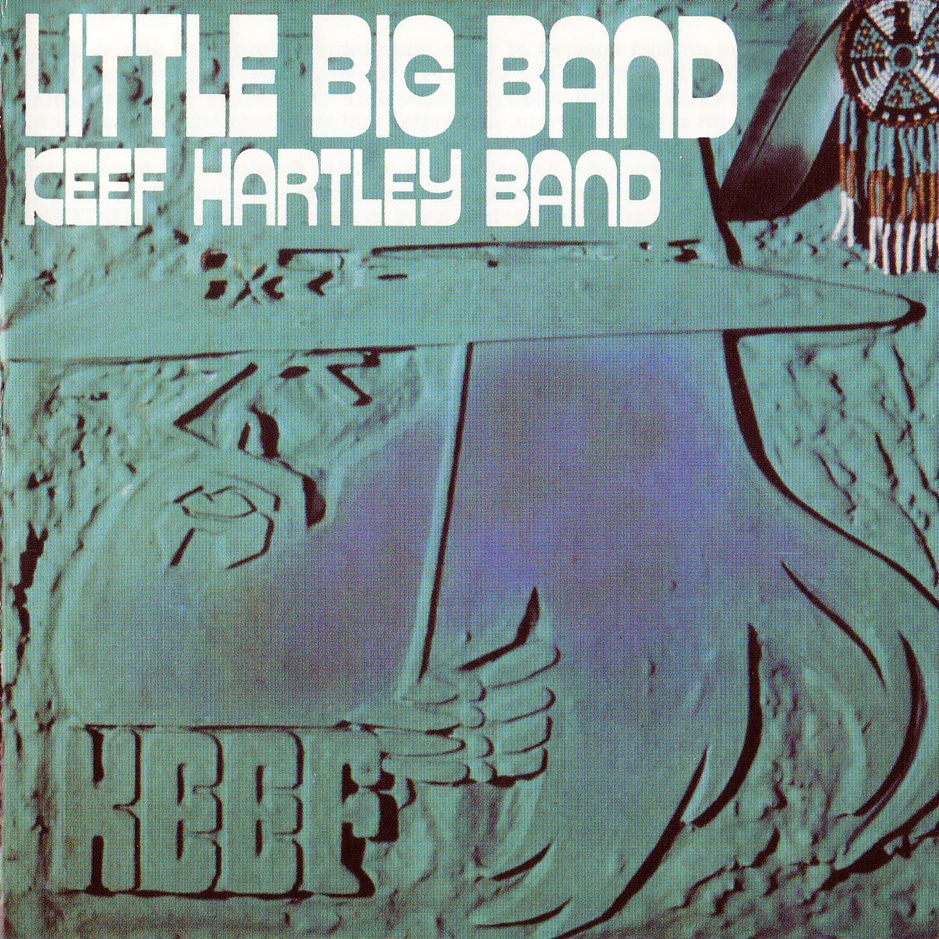 All of the above can be bought via the Esoteric label, incidentally, often with new liner notes from Hartley himself and each are well mastered.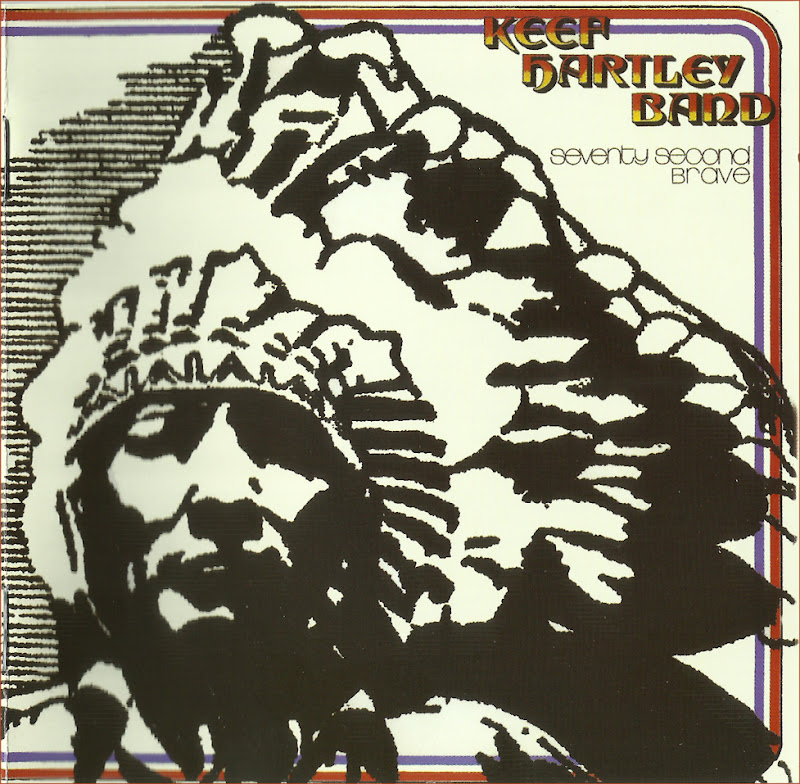 The Keef Hartley Band is one of those 'lost' sixties and seventies outfits that deserve more attention that they get and if it hadn't have been for their ruddy manager, they might have had some!