The Article
Juke Box E from Pro-Ject: All-In-One Finally Arrives
8th December 2017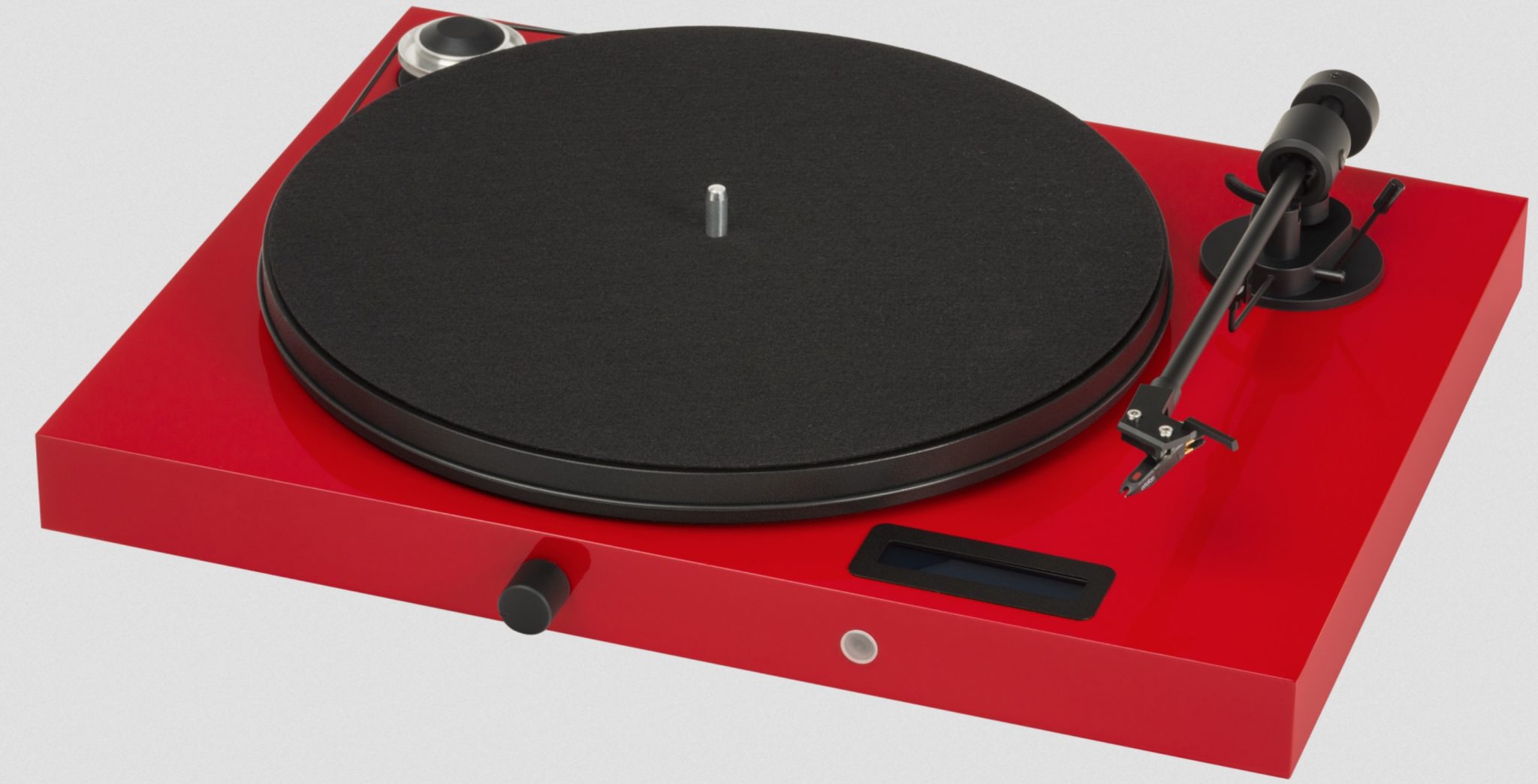 "Just add speakers" to the Juke Box E, a turntable-fronted "one box" solution, for a complete all-in-one solution says Pro-Ject
It's taken almost two years but Pro-Ject Audio Systems has formerly announced the Juke Box E all-in-one 'plug & play' turntable. All the additional electronics you need are built into the turntable chassis.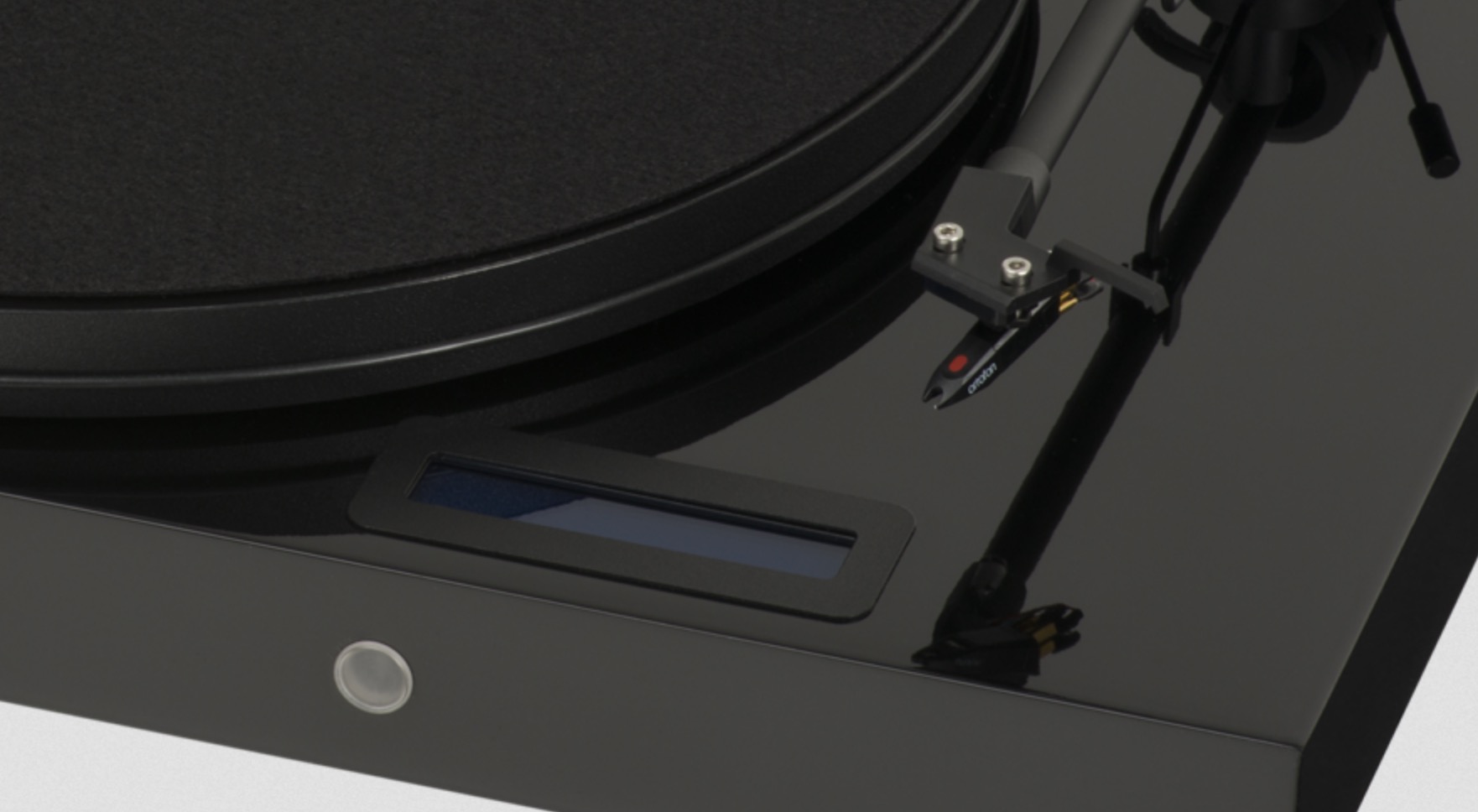 Juke Box E is a record player with integrated phono stage, Bluetooth receiver, pre-amplifier and a power amplifier all in one chassis. It needs a separate set of speakers to make a complete hi-fi system.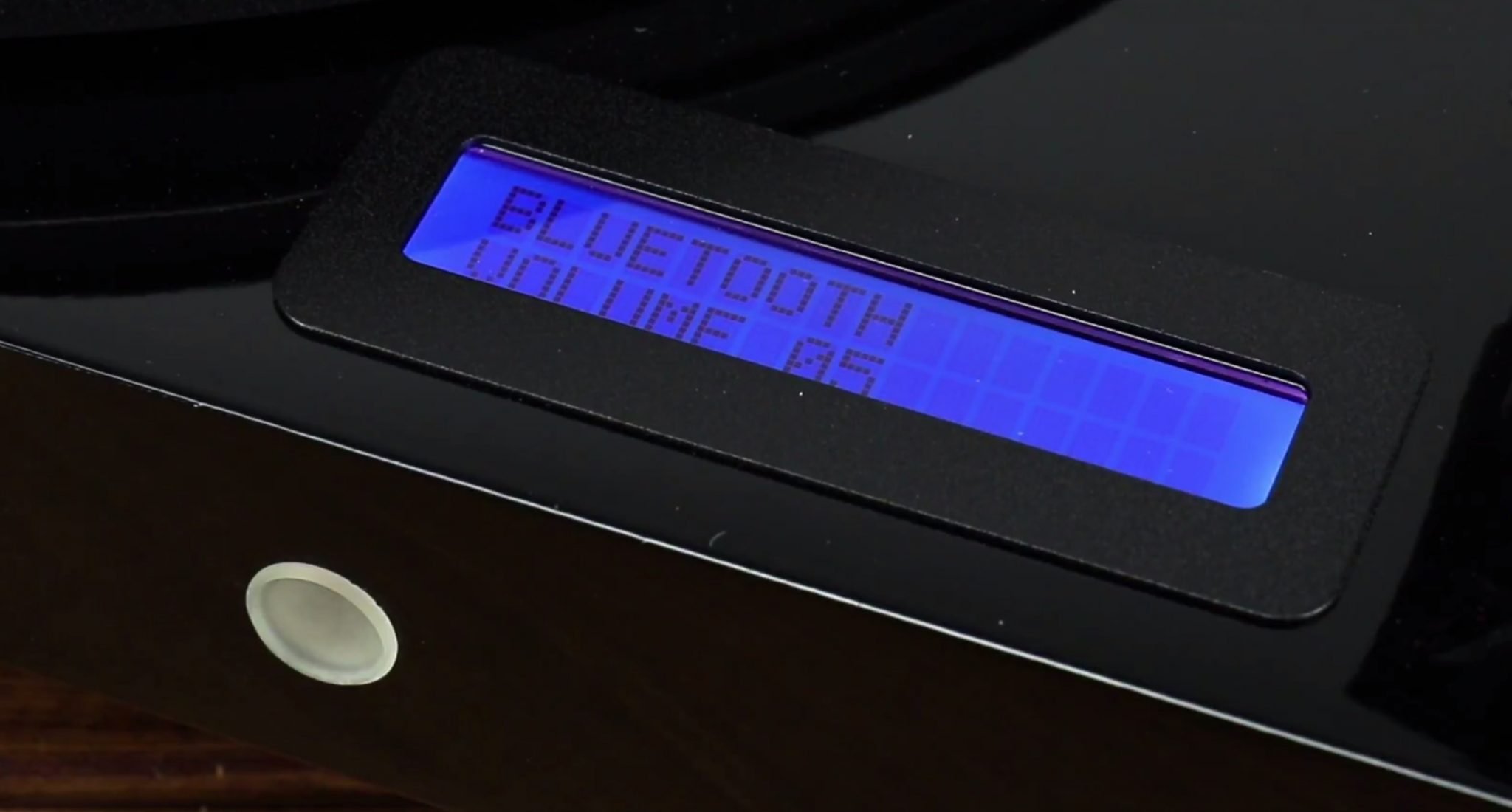 Based on the Pro-Ject Primary, it includes a 8.6" aluminium tonearm with sapphire bearings, Ortofon OM 5E cartridge, perimeter belt-drive operation and a low-vibration synchronous motor.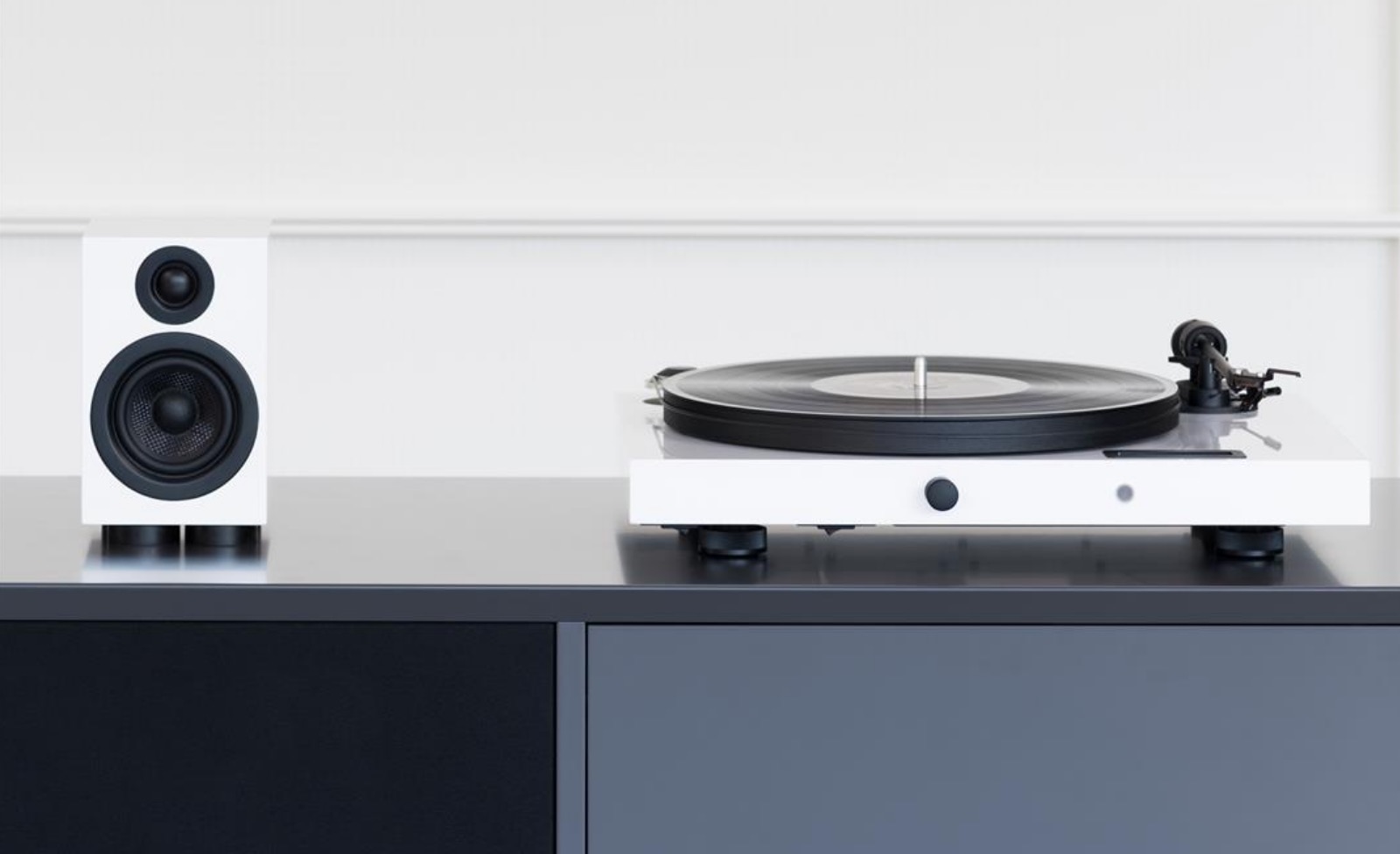 Built into the Juke Box E chassis is an integrated amplifier of 50W plus moving-magnet phono stage built-in, based on Pro-Ject's  Phono Box. There's also a wireless Bluetooth input and an additional Line input.
With gold-plated RCA connectors and isolated speaker terminals on the back panel, the Juke Box E includes a high-gloss plinth (available in Black, Red or White finish), aluminium pulley,  removable dust cover,  decoupling feet and the  display panel on the top-chassis.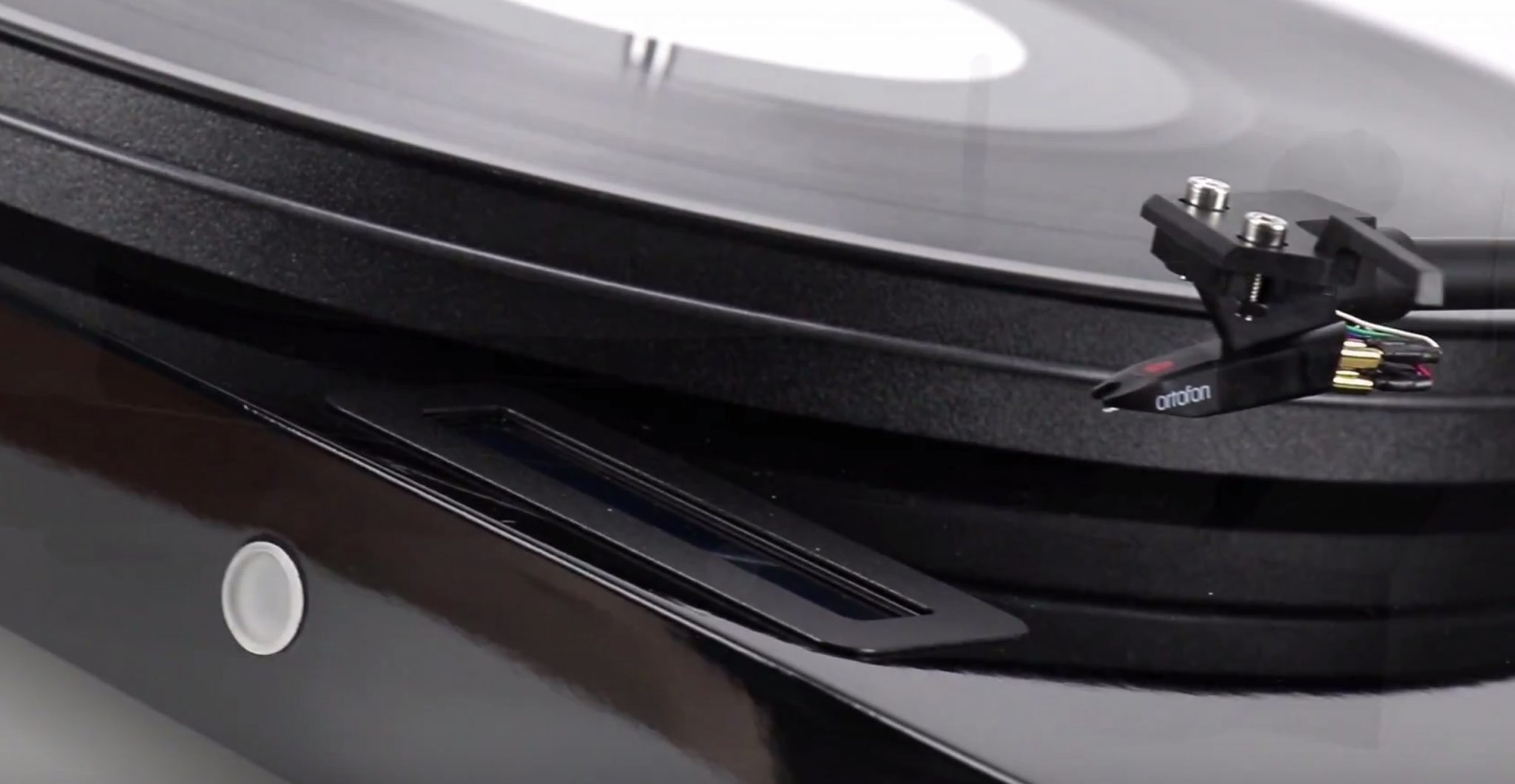 A 32-step digital potentiometer arrives with added push function for switching inputs. A supplied remote control helps with switching inputs and adjusting volume, as well as accessing bass and treble adjustment and a loudness boost.
Price is £369 and is available across the UK from mid-December 2017.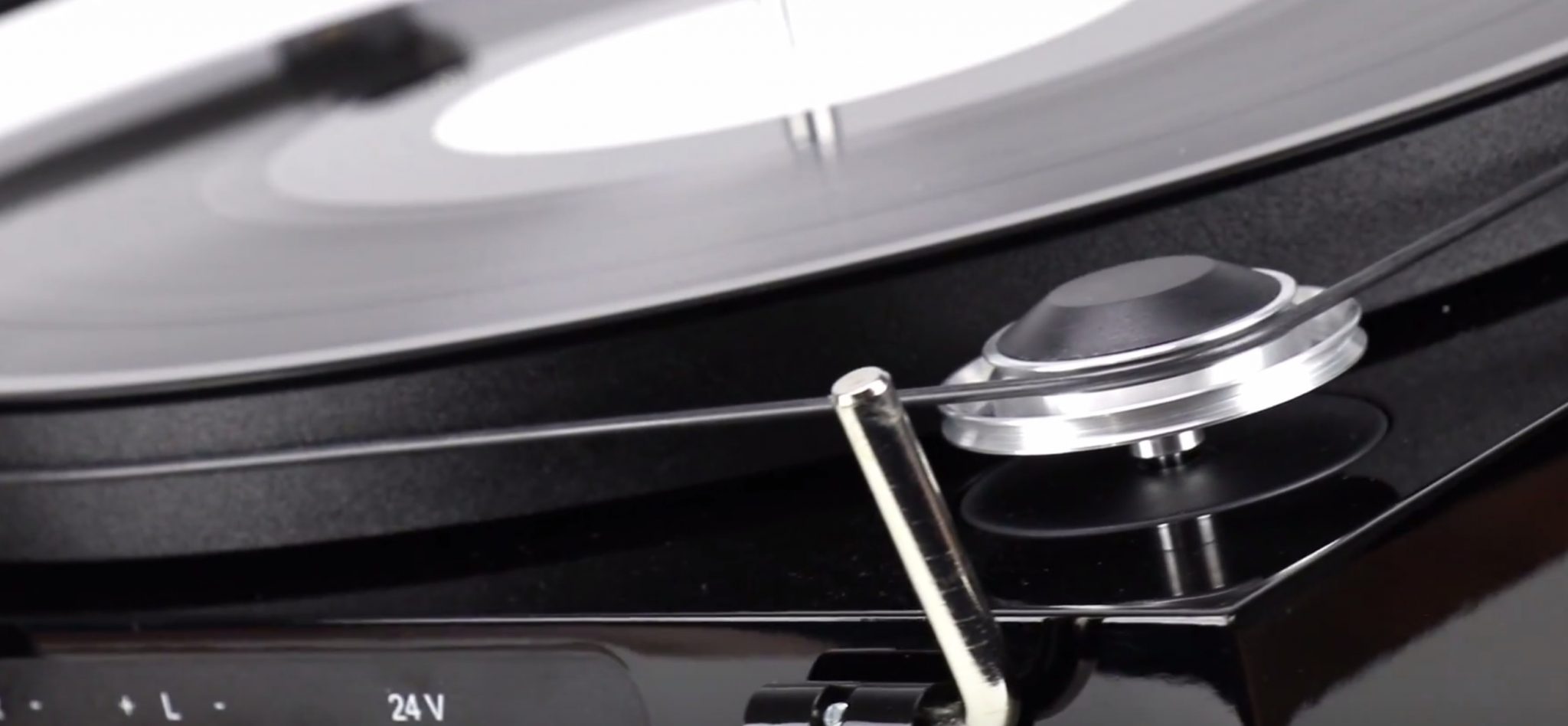 Before I go, quick extra news that Henley Audio is offering a  bundle for UK consumers. The Juke Box E/Speaker Box 5 Bundle includes a set of speakers with the turntable – just add your preferred cables. Price is £499. The Speaker Box 5 includes a 127mm woofer and 25mm tweeter. They are finished in a matching high-gloss finish for the Juke Box E. This bundle is also available across the UK from mid-December 2017.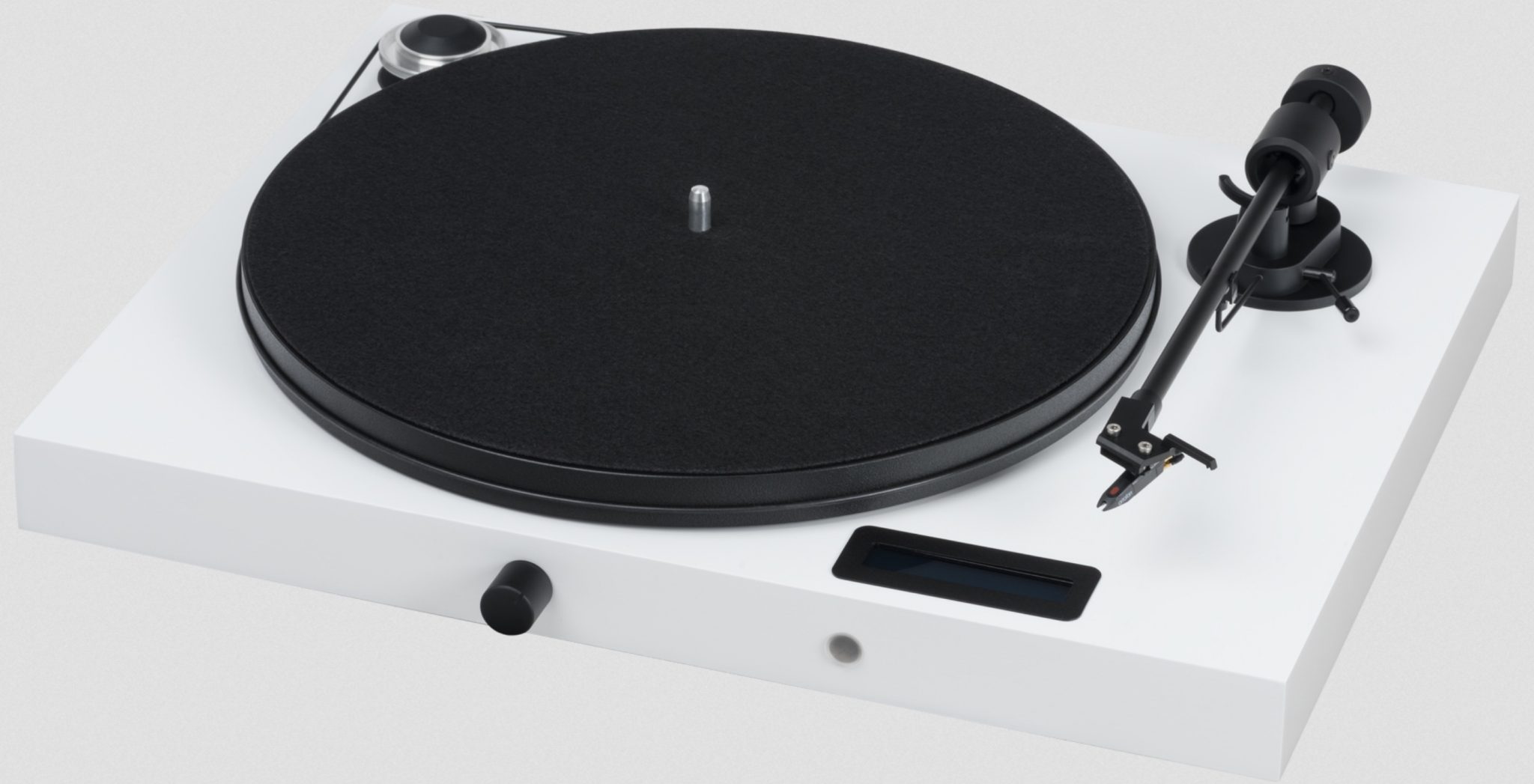 Tel: 01235 511 166 Fax: 01235 511 266 or click on www.henleyaudio.co.uk for more information.
Check out this video for a quick look at the system…