The Article
Johnny Kay, Rock'n'Roll Guitarist
2nd August 2019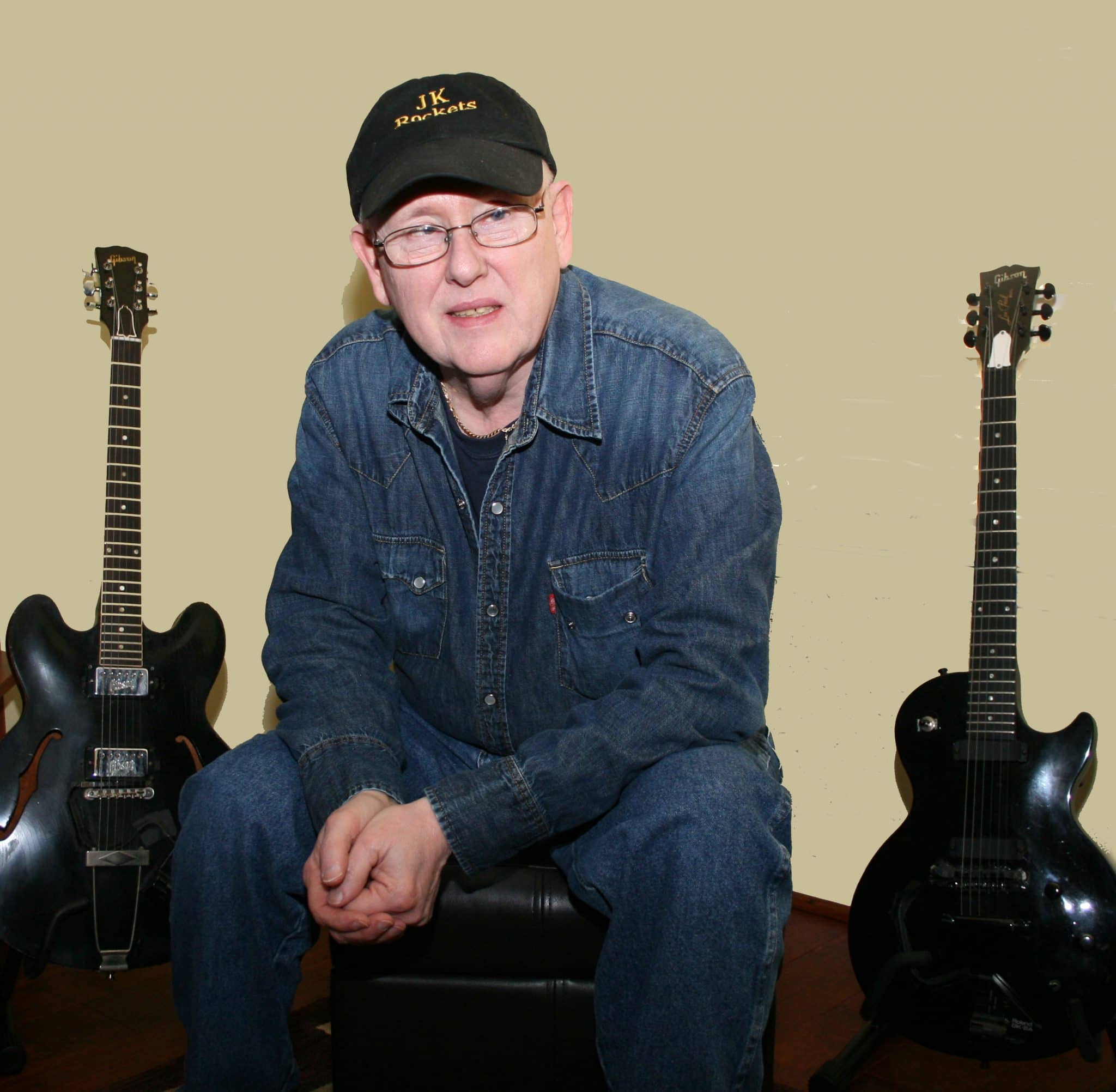 He joined Bill Haley as a young member of the Comets and was thrust straight into the limelight, in the lead guitar role. Paul Rigby talks to Johnny Kay about his early days as a developing musician, his time rocking around the clock…and Mexico
This interview has been drawn from my archives. I thought that the timing of its republication was apt because I've recently received a couple of Bill Haley-related 10" albums from the German audiophile outfit, Bear Family and I'm soon to post a review of the new Bill Haley biography, written by his son, Bill Haley Jr. 
During my 30 years as a journalist I seem to have accidentally developed a specialist sideline. I've done hundreds – thousands, perhaps, I've lost count – of interviews. Some of the interviewees were famous people, others were known only by their peers in their own industry. The one thing that I quickly learned was just how different people were which meant that each and every interview had to be approached in a bespoke manner. That realisation often occurred in the first couple of minutes of the interview. During that time, I had to often change my approach and alter my style of questions on the fly. That happened here.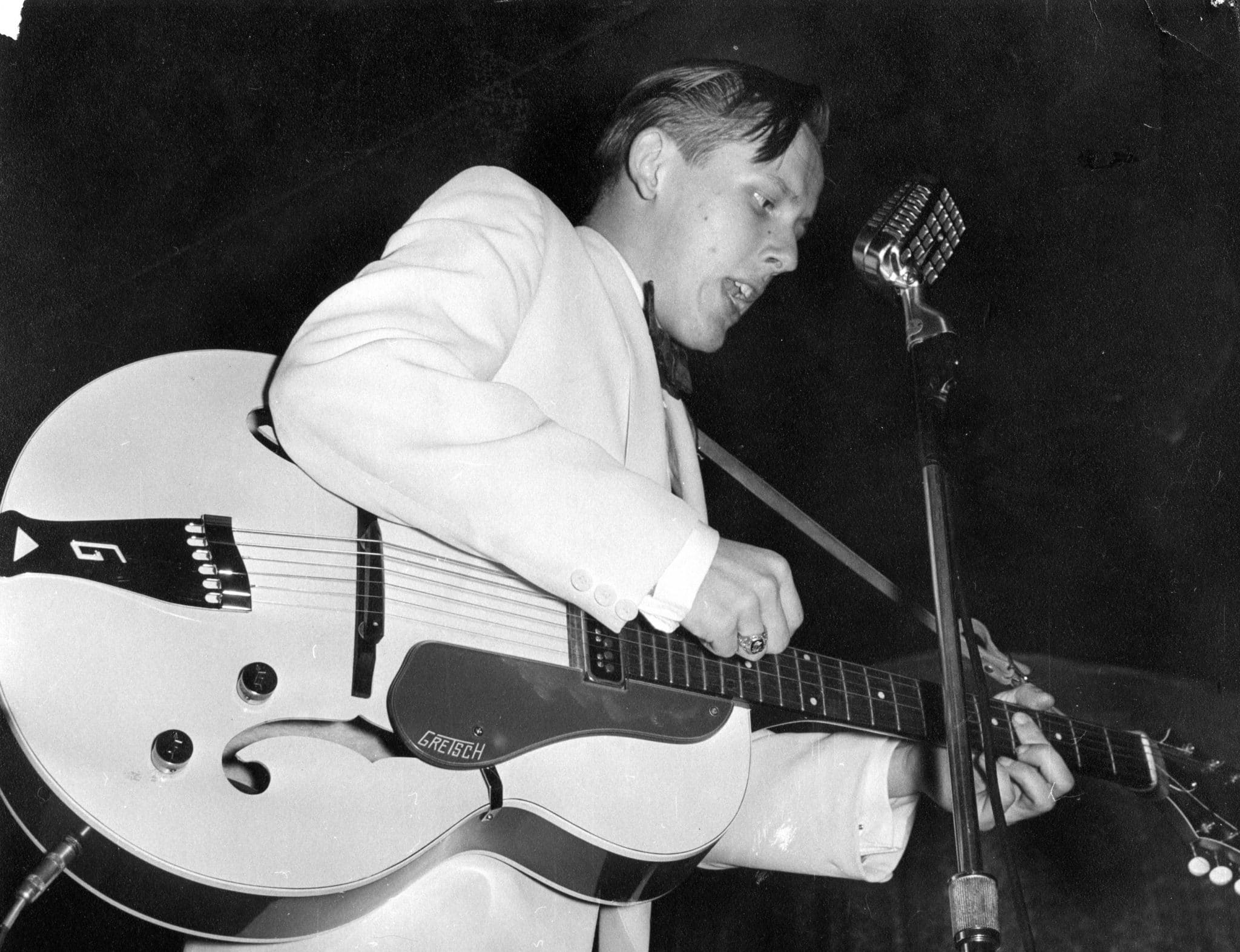 I went into this Johnny Kay interview intending to produce a long narrative, moving gradually through time and guiding Johnny Kay from event to event, dwelling on important areas and back-tracking if necessary. 
That plan flew out of the window after a minute or so. Instead, all I had to do was give Johnny Kay a verbal prod and he was off! Chatting away about the subject and roaming on his own. This approach seemed to please him the most and quickly enabled him to relax, so I went with that. 
I hope our chat helps to illuminate an important figure in rock'n'roll and his time within an iconic group, headed by the man, as John Lennon once wrote, who "…started it all." 
Talking to Johnny Kay….
What was your first group?
We had a local garage band called the Del Counts (for Delaware County). I was 16. We used to jam then did a recital at the Junior High auditorium. In the audience was the son of a local club owner.
He told his father who later rang me and said, "Well, if we could get permission from the County and the State to have a kid band in the club we could draw an audience." The law said that we had to have an adult with us to act as a chaperon.
It turned out, though, that one of our band members, being 21 years old, became that chaperone.
Didn't your parents mind?
The night club was very local and I always had relatives come in. I came in about 3 o'clock, got up at 5am, went to school and maintained a B average. I don't know how I did it.
The club owner called our group The Sensational Youngsters which I hated. It drew people in, though. We got popular and changed our name to The Tremonts because that was a telephone exchange and we thought that name would be easy to remember.
Then you were spotted by Bill Hayley's manager and invited for an audition? 
Standing there was Billy Williamson (guitarist and sometimes lead singer in The Comets), who became my best friend in the band, Johnny Grande (pianist in The Comets) and Bill Hayley. They said, "What do you want to play?" Me, having the gall that I did said, "Shake, Rattle & Roll." So I sang and played it. There was no reaction. They asked for another one. I said, "Johnny B Goode." I sang and played that and they asked or a third. So I chose a country swing song, Under the Double Eagle. I finished that and they said, "Thank you." 
I thought that was the end of it.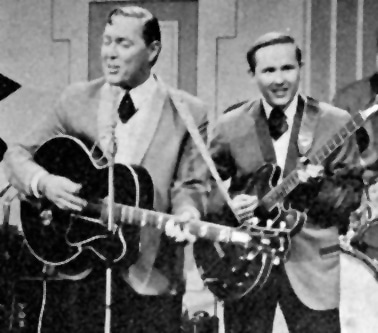 I got home and his manager, Bob Hayes called and said, "Can you learn the solo for Rock Around The Clock in one week?" And I said, "I already know it." He said, "OK, we're leaving for Minneapolis next week, can you go? We just want you from the band, we don't want anyone else."
The next minute I was in the band. Bill treated me very nicely but so did everyone else in the band. Billy Williamson gave me hints on how to come from small time to the big stage, how to present myself and gave me solos to learn. He didn't want me to copy (former Comets lead guitarist who had left the group in 1960) Franny Beecher. He wanted me to do the solos in my own way. This was June of 1960, I was just 20.
To be in such a band must have been a culture shock.
Firstly, it was immediate. It was like living in a small town, then stepping off a plane and you are in Las Vegas. It was sudden. It was hard to believe at first. You pinch yourself. When I played the first job, it was in a High School auditorium. It was like coming full circle. It was packed and it was a matinee and we didn't really dress in suits, just jeans. Bill said, "Go out there and sing a song."
I was in La La Land, I can't remember what I sang. I was playing a Fender Stratocaster, a 60s model. It had a malfunction. It broke the B string. The bridge would cut the string. I had to change the string every third or fourth song. Bill came to me and said, "Either that guitar goes or you do. We're sponsored by Gibson." I threw the guitar in the dumpster. I had a 1959 ES330. Bill said, "Get it sent here. Play that guitar." He said, "No, better than that, play Franny's guitar." Which I did, until it got stolen in an Army base in Texas. I really felt bad about that." 
Bill had a second career in Mexico?
Then we got a call from Mexico, recorded a few songs down there and Bill became the King of Twist in Mexico. They gave us a studio, an A&R man and a producer. We made up songs all day with an occasional show.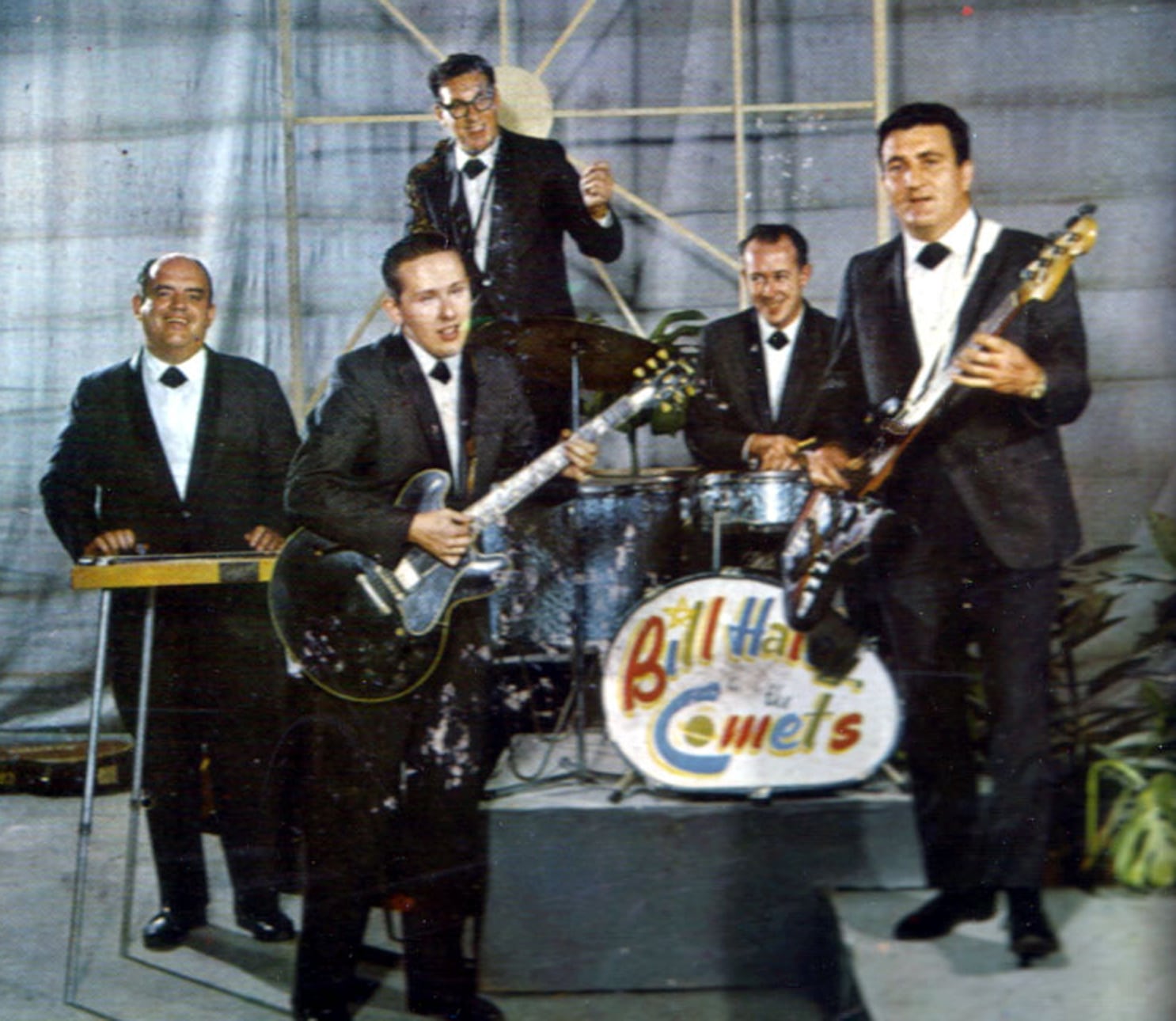 Vaudeville was still popular there so there were those sort of shows. Franny then came back for a while. Frank asked Bill and Bill, being the kind of guy he was said sure, come back and we'll play together again. We played dual guitar and dual lead. 
Was that awkward?
Not from day one. He was a great guitarist. I would drain every piece of information out of him, "How did you do that? How did you play that? What's that chord?"
He was a terrible guitar teacher. He could play his ass off but he couldn't explain what he was playing. He was a great practical joker. One night, we were staying in a room that was supposed to be haunted. He got little threads and inter-twined and wrapped them around the furniture. There were three of us in this room. During the night, he'd pull on these threads and open the doors. I knew about it. The other guy didn't. He ran out! Franny was a great guy.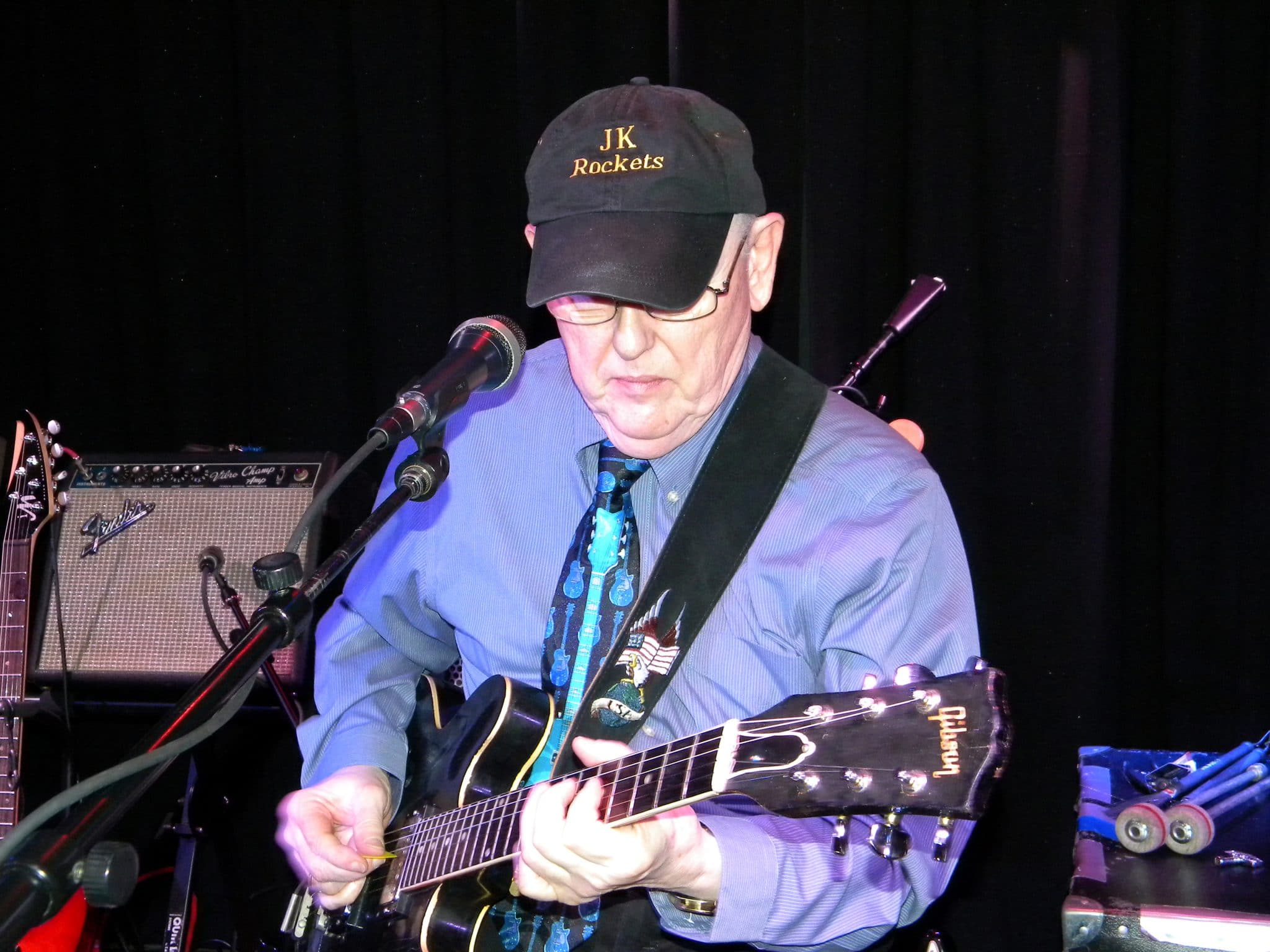 How did Bill cope with his falling star?
I remember going to England in 1964. Manfred Mann was the main artist and Bill supported. After four shows, the people in the audience was screaming for Bill Haley. Manfred Mann ended up supporting Bill!
All the English groups respected him and did a lot for him at that time. They helped. He was forgotten in the USA but respected overseas.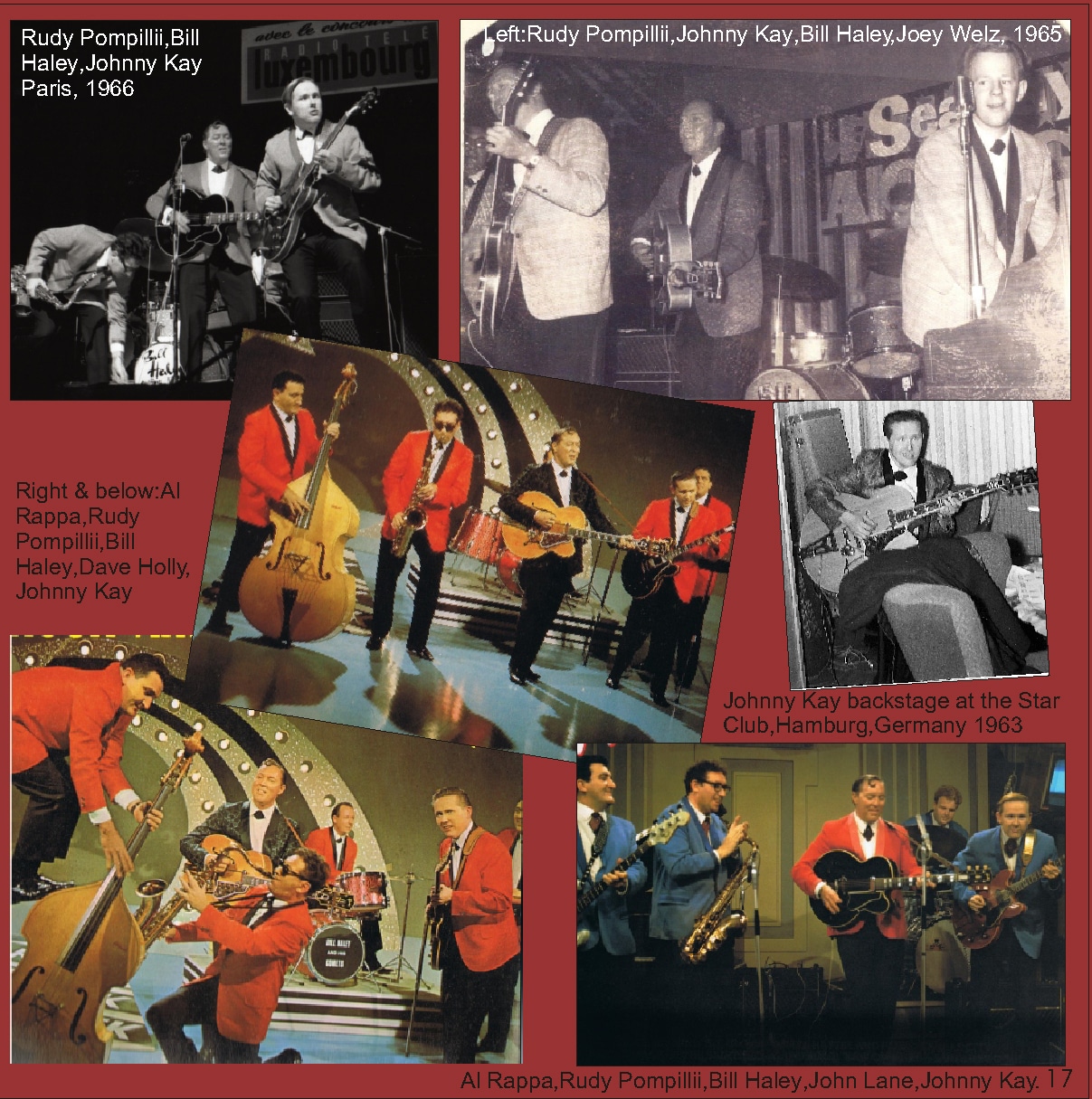 Bill said, "Nothing lasts forever. There are very few people who do. I know what I've accomplished and I'll carry on as long as possible. I don't know anything else to do. If it comes back again then great but if it doesn't then, that's life."
---
BEAR FAMILY
Bill Haley fans should look out for the 10" album release by Bear Family of Germany. Bill Haley & His Comets: See You Later Alligator is a reissue of the rare Brazilian LP, Decca SLP-7029.
Besides the title track songs include The Saints Rock'n'Roll, an adaption of the late standard When The Saints Go Marching In, Teenager's Mother (Are You Right?) The instrumental Rudy's Rock is in there too. You also get two bonus tracks, recorded in 1956. Two Hound Dogs' may have been answer song to Presley's Hound Dog. The second bonus song, Hide And Seek, is sung by Billy Williamson of the Comets.
[Don't forget to check out my Facebook Group, The Audiophile Man: Hi-Fi & Music here: www.facebook.com/groups/theaudiophileman for exclusive postings, exclusive editorial and more!]