The Article
JIMMY PAGE TURNS THE PAGE
6th May 2022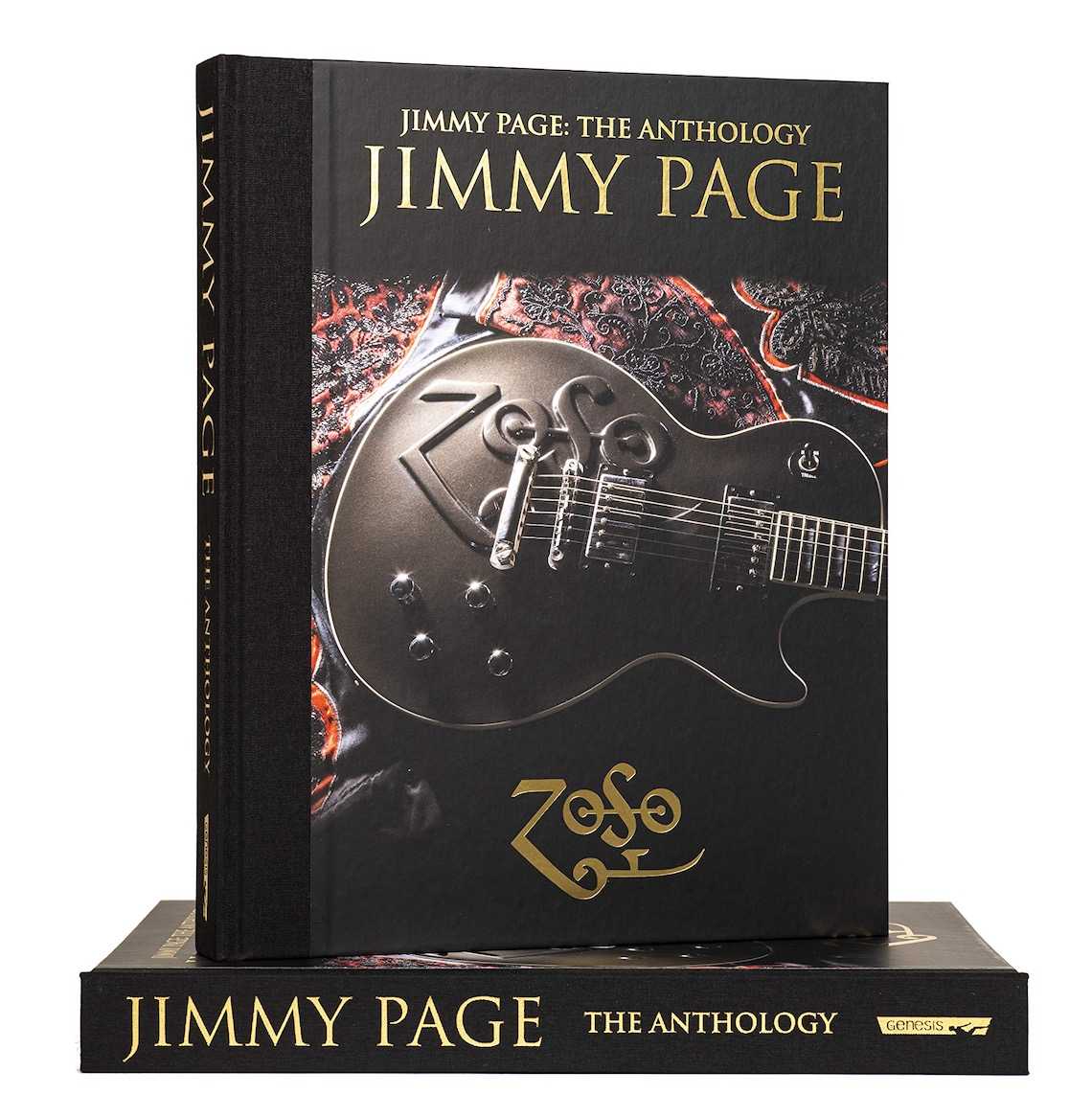 Title: The Anthology
Publisher: Genesis
Price: £45
Before we get to the contents, allow me to talk about the book itself. 
When it originally appeared, this book was limited to 2,500 copies. That was a world-wide figure. Quarter-bound in black leather, with gold leaf blocking and gilded page edging, the book was presented in a felt-lined slipcase. 
And not any old case either, the case design was inspired by the Selmer case, from Page's first electric guitar. That is, his 1958 Resonet Futurama.
The book itself was filled with Italian matt art paper, weighing 150gsm. Price? Around £395. Now sold out, I noticed copies on eBay for around £1,000 a pop.
Publisher, Genesis is also selling fine art prints of items from Page's archive, limited to 75 each, spanning 50.8cm x 76.2cm and priced around £1,500-£1,600 each, depending on which one you choose.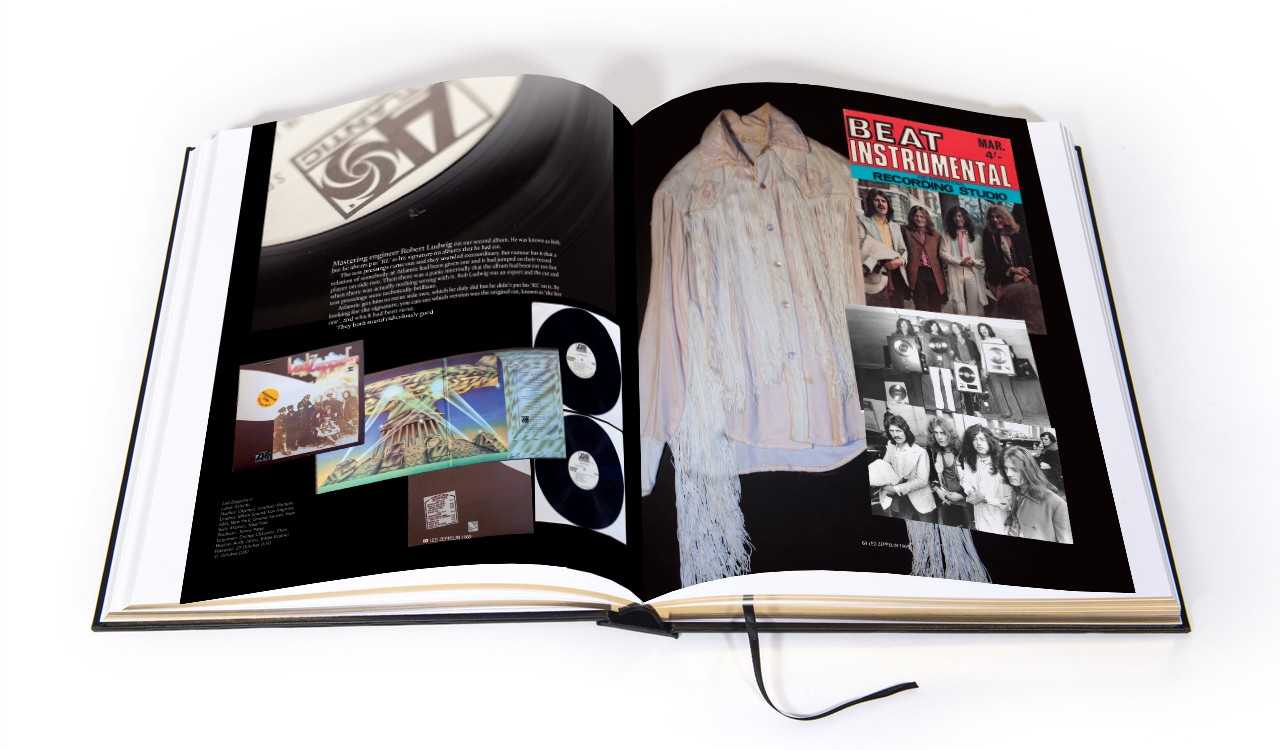 At £45 then, despite a relatively high price for a new book, this new edition feels positive cheap and cheerful by comparison. 
Even so, as it stands, this 'low cost' edition is still beautifully produced, wonderfully put together an expertly constructed on 135gsm, matt art paper.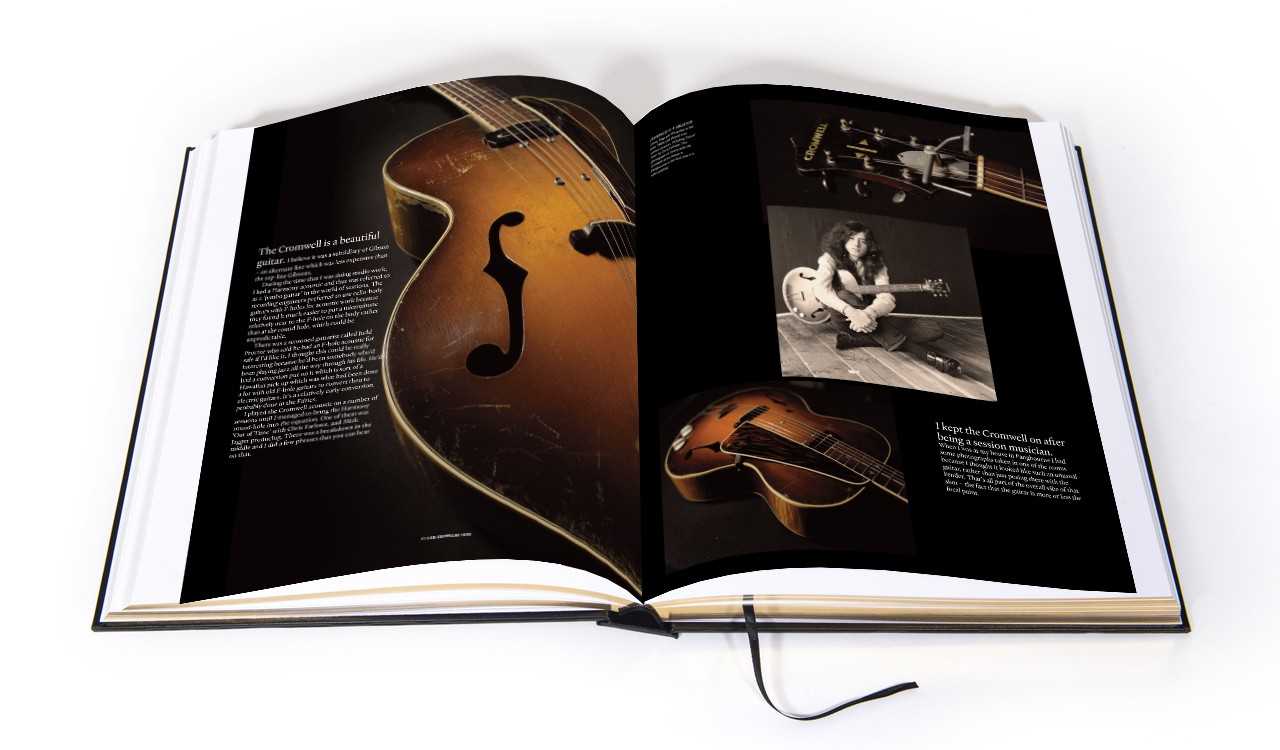 This book provides insight, specifically into the Jimmy Page archive and over 60,000 words. But the words are only the half of it, in terms of presentation, because this tome is packed with high-quality illustrations. Many of which are rare, many of which are previously unseen and others of mythic status, such as the Gibson double neck guitar, his dragon-emblazoned suit, his white embroidered poppy suit and the outfit worn in the concert film The Song Remains the Same.
You will also find handwritten diaries, correspondence, rare vinyl pressings and previously unpublished photographs.
Apparently, Jimmy Page selected each piece to be photographed, so he's been particular hands on for this project. 
Spanning a large format 250mm x 310mm and 400 pages, this so-called Open Edition includes 1,000 images.
What did disappoint me for a book of this quality was the absence of a Contents page. There are 400 pages to navigate here and while I appreciate the index at the rear, I would have found a Contents page useful. Each section is delineated though, by a footer at the end of each page. For example, The Early Years 1951-1958, Studio Sessions 1963-1966, Led Zeppelin 1975 and so on.
In terms of readability, don't expect full pages of densely printed text. What you get are around a half page or less of text, surrounded by images. Sometimes images or an image will span an entire page. On other times, the text will form nothing more than an extended caption. There's plenty of variety here to keep the attention while the images are good enough to examine and absorb over time.
As for the text itself? What is available is packed with memories, anecdotes, thoughts and feelings from the time, often elaborating upon a larger image printed on the same page. There are also set-piece textual pieces such as Page's description of how the song Stairway to Heaven was written.
There's some valuable cultural insight here too from Jimmy Page. This excerpt was from a US tour in 1970 and a concert in Nashville, the end of a longer piece on how authority viewed the band and its fans, "We came off stage after the last number, we went into the dressing room. The audience were going wild, so I said, 'Let's do an encore,' but this police guy puts a steel bar in front of me blocking the door and says, 'You go out there boy and I'll bust your head.' I thought, 'He's not kidding.' In the South in those days there was a lot of bad feeling about longhairs and hippies, let alone limeys."
BUY HERE:
EUROPE: https://amzn.to/3FucSYx
[Want to stay up-to-date with The Audiophile Man's published stories? Click the 'Subscribe To Blog Via Email' box, located on the top-right of this page (desktop) or keep scrolling on your mobile to find the same and make sure you never miss a news piece, feature or review!]