The Article
JBL 4367 and 4429 studio monitors: updates acoustic systems
18th November 2016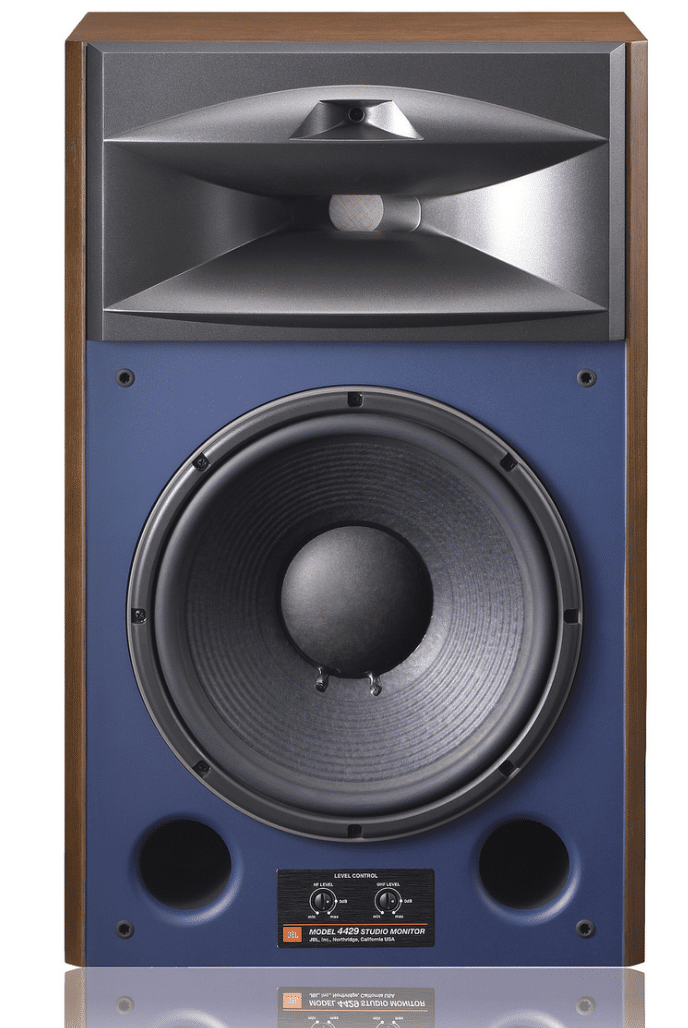 The JBL 4367 and 4429 studio monitors combine new acoustic systems with the company's pro-audio design, featuring blue front baffles and exposed mid/high-frequency horns
The JBL 4367 incorporates drivers and technologies derived from the company's M2 Master Reference Monitor. It utilises JBL's patented D2 compression driver technology featuring the D2430K dual-diaphragm/dual voice-coil driver, which employs two annular (ring-shaped) diaphragms and two voice coils.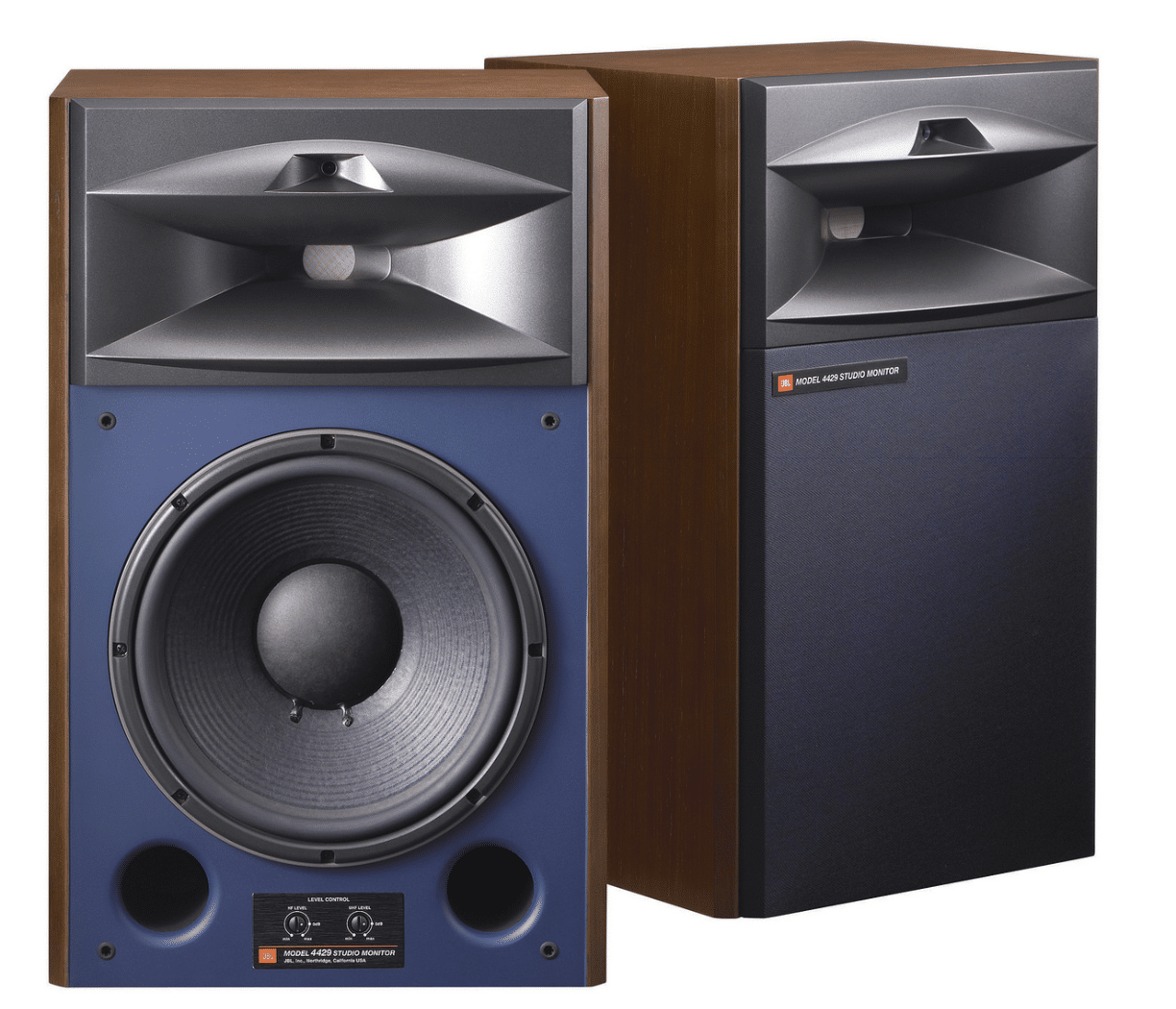 The D2 driver operates into JBL's newly developed High-Definition Imaging waveguide. JBL's 2216Nd 380mm Differential Drive cast aluminium frame woofer from the M2 is modified with a new spider and surround treatment. It employs a pure pulp cone material, dual 75mm voice coils and dual neodymium motor structures.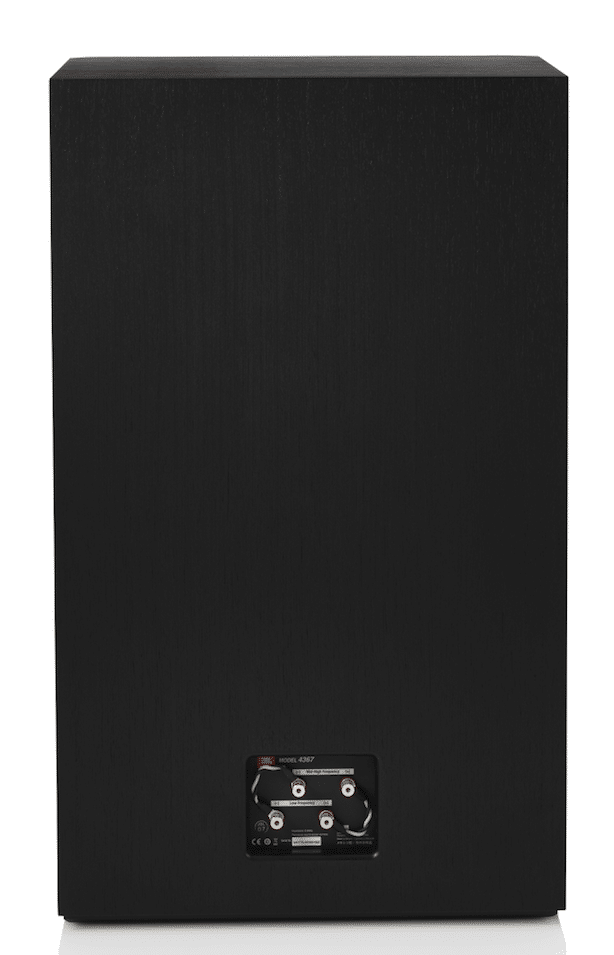 The JBL 4367 features front-panel high frequency and ultra-high frequency trim adjustments for the fine-tuning of audio response according to the system and room. Its heavy-duty dual binding posts allow bi-amping or bi-wiring while its 94dB sensitivity and 6 Ohm impedance enable the 4367 to be driven to generous volume levels by up to 300W.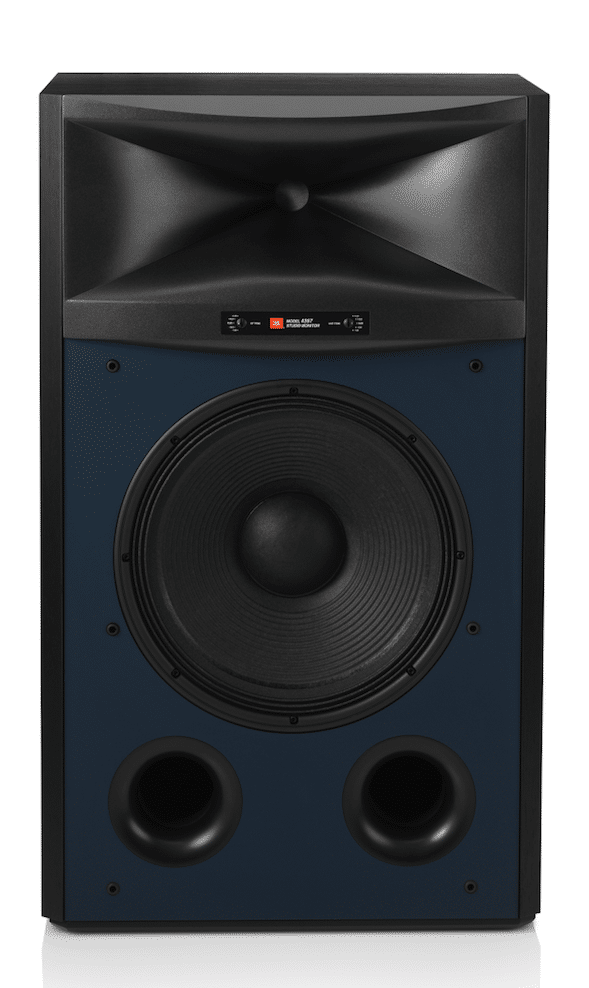 Available in a choice of walnut or black walnut finishes, the JBL 4367 can be used in 2-channel systems as well as JBL Synthesis applications in a 2.2 configuration with S2S-EX subwoofers or in an LCR configuration as part of a complete JBL Synthesis theatre.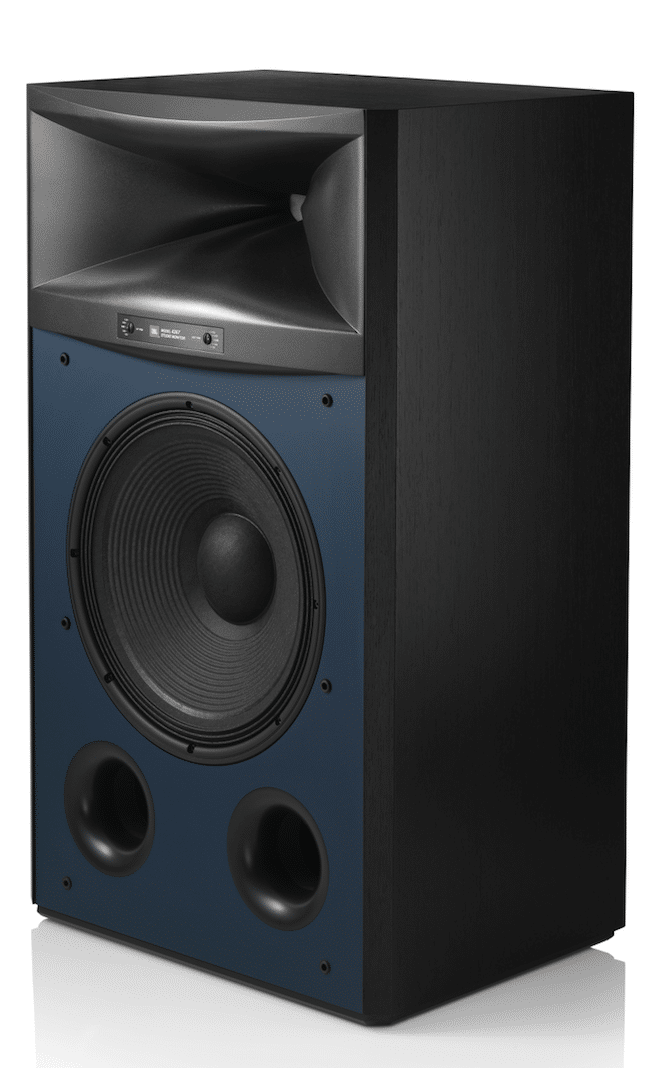 The JBL 4429 system is a wholly updated version of the company's 4425 studio monitor, introduced in 1985. The 4425 was the first JBL design to combine a compression-driver and Bi-Radial horn with a large-format woofer. The new JBL 4429 incorporates a number of improvements over the 4425 and its successors. Its acoustic design includes a 19mm titanium diaphragm, ultra-high frequency compression driver (138Nd), which joins an improved 50mm titanium diaphragm high frequency compression driver (175Nd-3) in a one-piece SonoGlass horn system.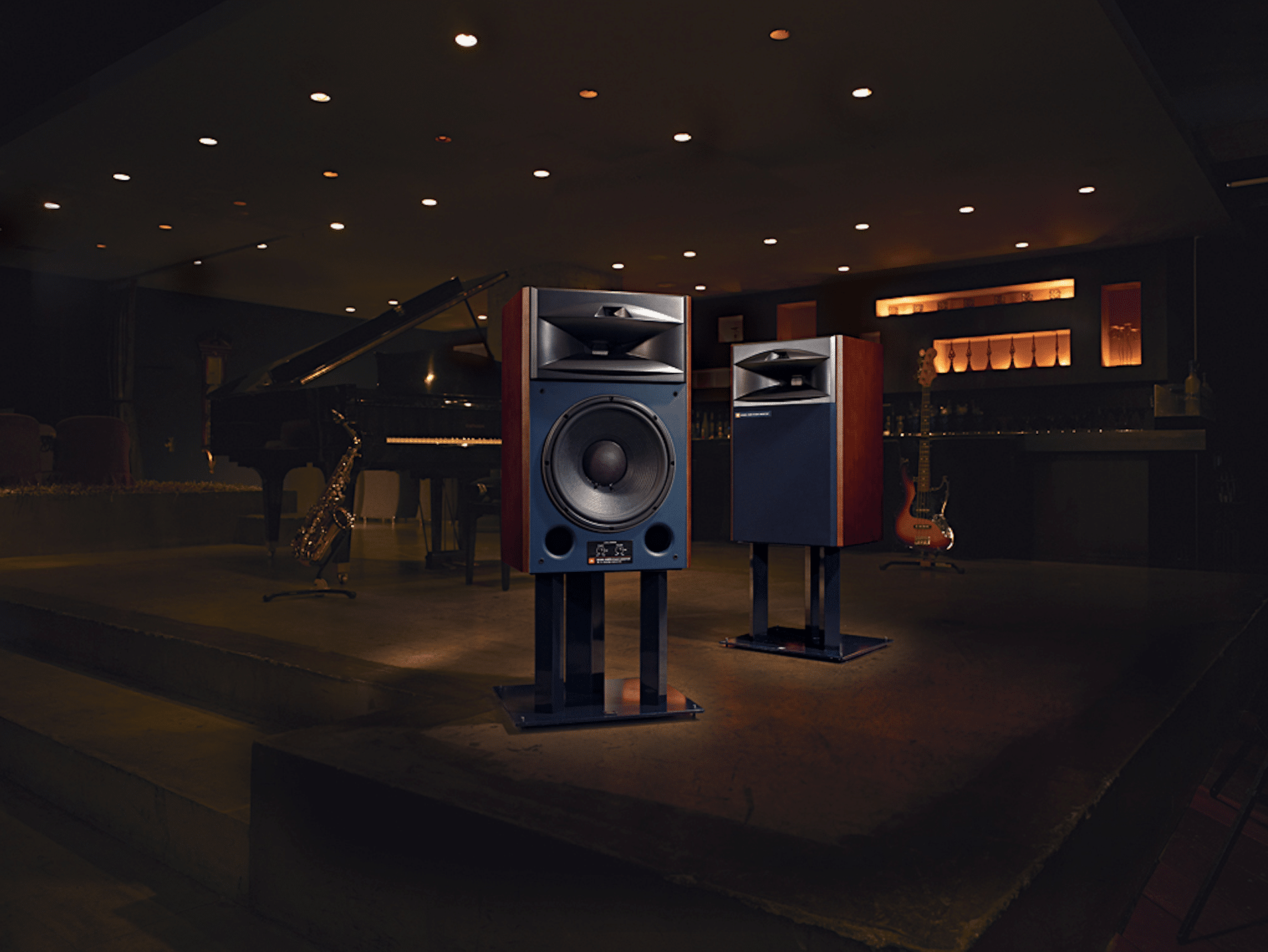 Built for high sensitivity (91dB (2.83V/1m)) and high (200W) power handling, the 4429 is available in walnut veneer, the 4429 system includes front mounted MF and HF attenuators and dual gold-plated five-way binding posts.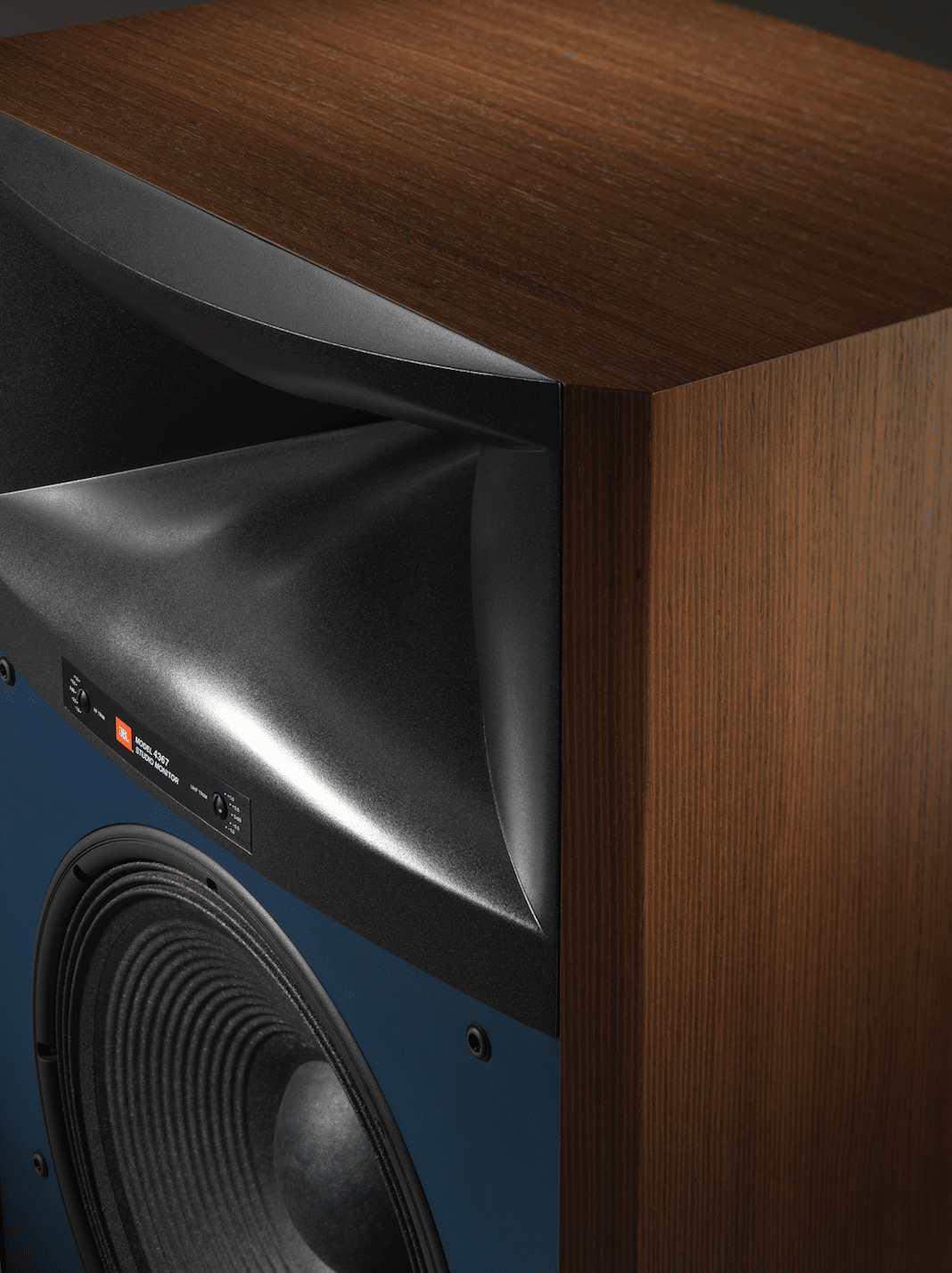 Price for the 4367 is £11800 and, for the 4429, £5800. 
To learn more, call 01423 358846 or click www.karma-av.co.uk