The Article
IsoTek EVO3 Initial: the company's new entry level power cable
4th June 2016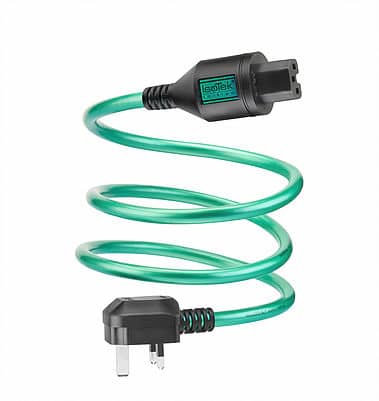 The new IsoTek EVO3 Initium is IsoTek's new entry level power cable, providing three 2mm squared conductors, arranged in a parallel construction with a slight rotational twist while 99.9999% oxygen-free copper (OFC) conductors are included along with Polyethylene (PE) dielectric.
Filler is cotton based with a paper wrap to secure the construction prior to the application of the PVC outer jacket.
A PVC outer jacket is terminated with bespoke IsoTek moulded connectors featuring solid OFC with nickel plating.
Price is £64.95 for a 1.5 metre terminated cable.
Click www.isoteksystems.com or call 0118 981 4238 for more information.