The Article
iFi Pro iESL: an energiser for electrostatic headphones
15th July 2017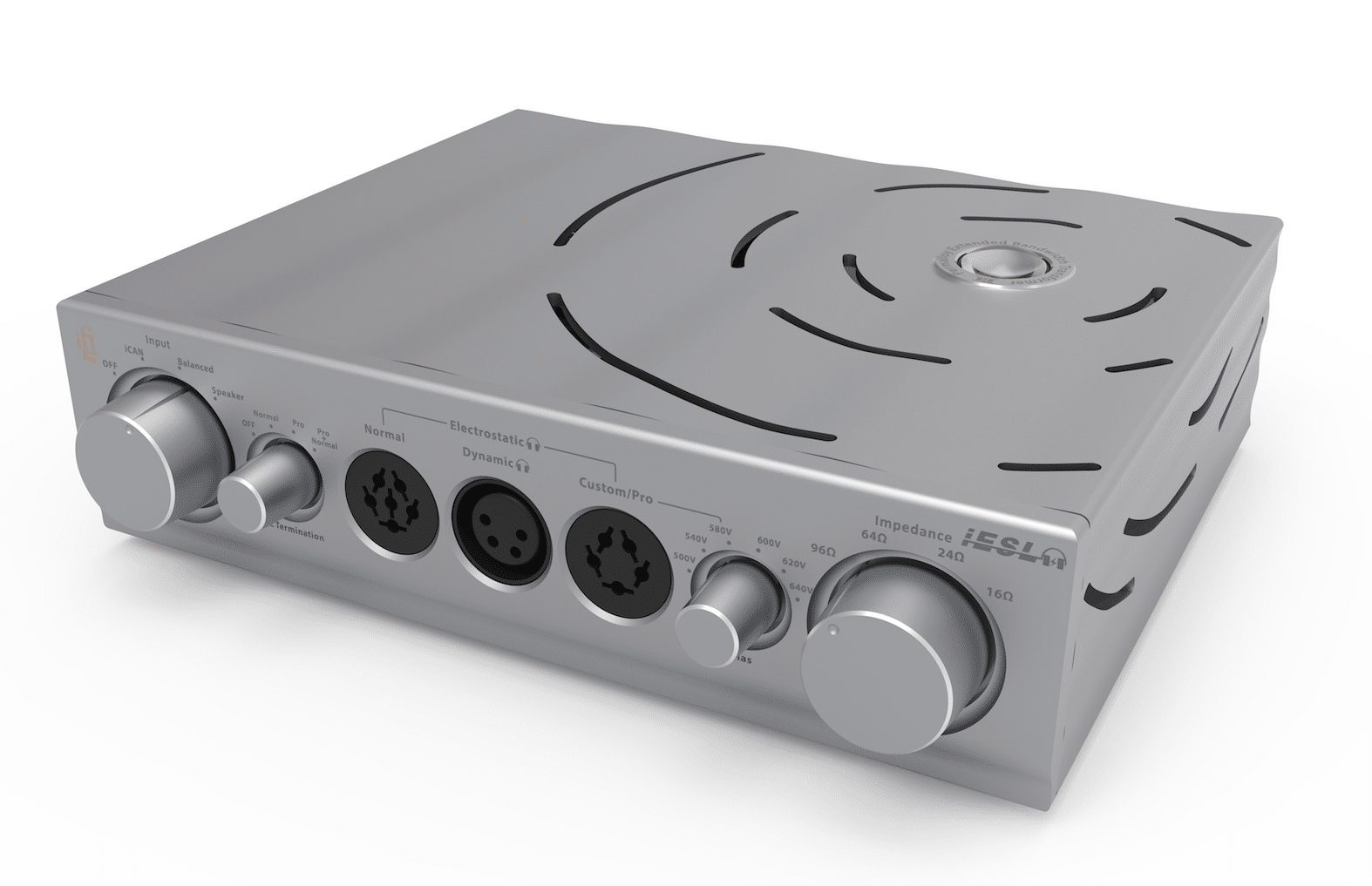 iFi adds to its flagship 'Pro' range of compact audio components with the Pro iESL headphone energiser
This unit also upgrades all standard headphone amplifers to drive electrostatic headphones (although you'll need sufficient built-in power to do this, of course) and includes the older 6-pin Stax-type socket, the newer 5-pin variant for Stax plus the 4-pin balanced-type connector. Meanwhile, the bias/impedance knobs can be adjusted to work with a host of electrostatic headphones. The rear of the unit includes a socket to connect any 4-Pin XLR equipped headphone amplifier you wish to use.
I won't describe all of the obvious facilities of the unit – I'll let the hi-res images do that for me. Just click on them to enlarge each for closer examination.

On a more techie level? The iESL transformer core uses a mix of Mu-Metal (aka Permalloy) lamination and Grain Oriented Silicone Steel (aka GOSS). Both are combined in 'pinstripe' fashion. The transformers are hand wired.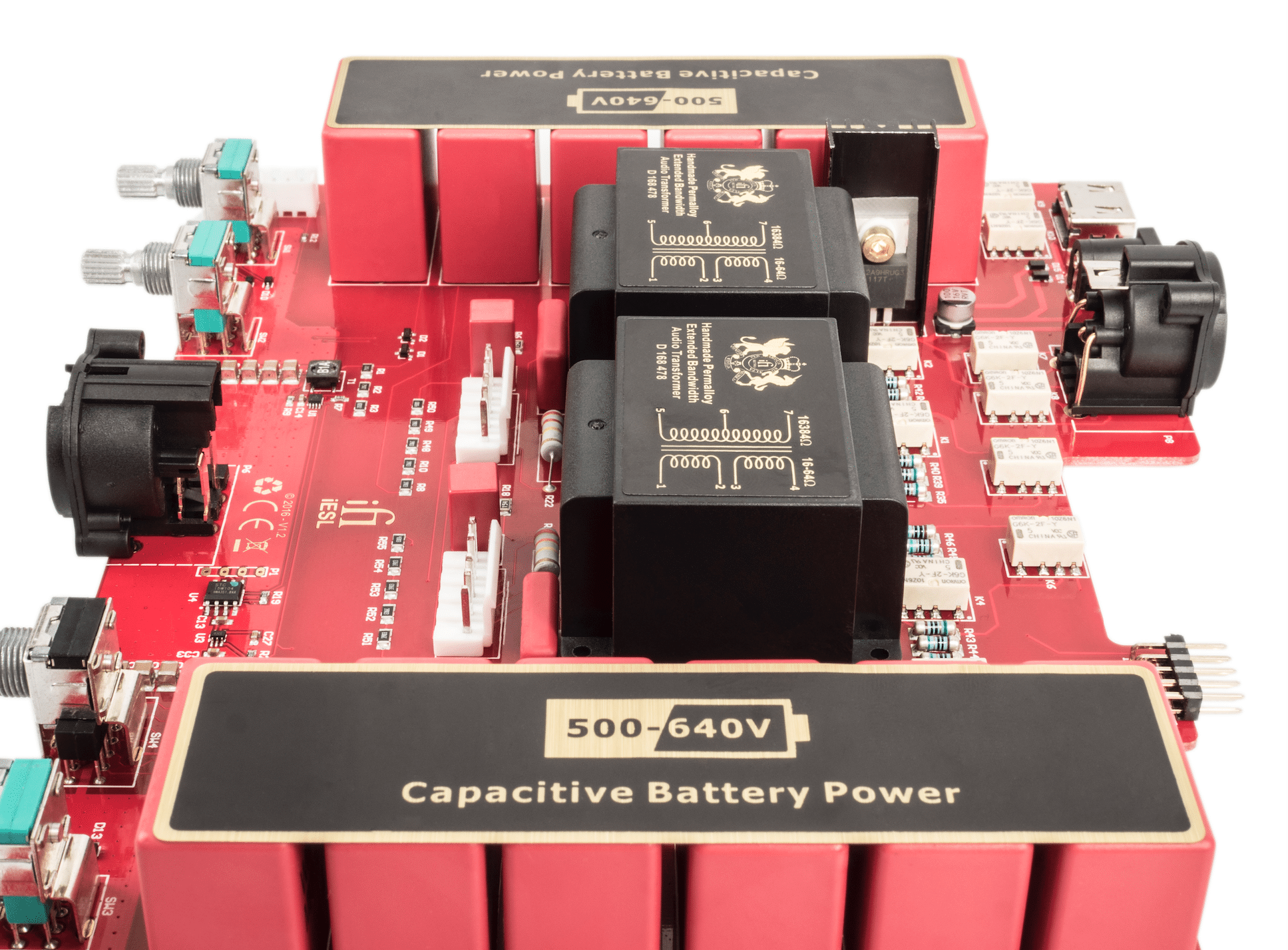 Transformers in the iEnergiser combine Scheibenwicklung and layered winding in a complex interleaved pattern.
IfI decided to use a large battery of capacitors, using high-grade Wima film capacitors rated at 1,000V DC. Then the aim was to charge them up once to the required voltage and to then turn the charger circuit off entirely, leaving the capacitor bank to 'float' at the required bias voltage.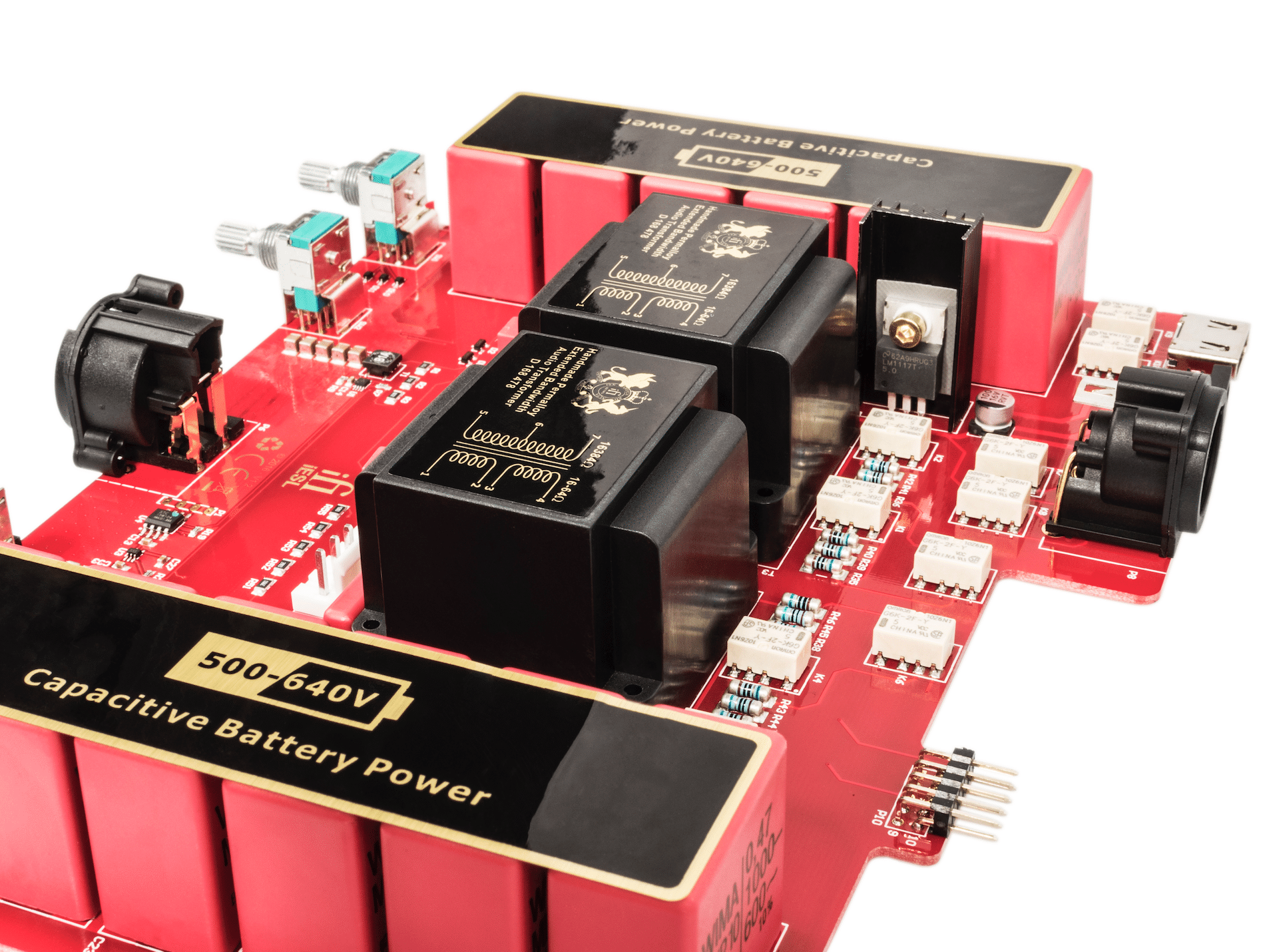 In order to provide this one time charge, iFi employs a very high-frequency switching system (@750kHz). It uses a tiny, fully-shielded transformer and exotic ultra-fast high voltage rectifiers. This system shuts down completely as soon as correct bias voltage has been established in the capacitor bank. This also means that the bias voltage is precision regulated to a small fraction of 1V to the official bias voltage, no changes in mains voltage or other factors will cause the bias voltage to shift.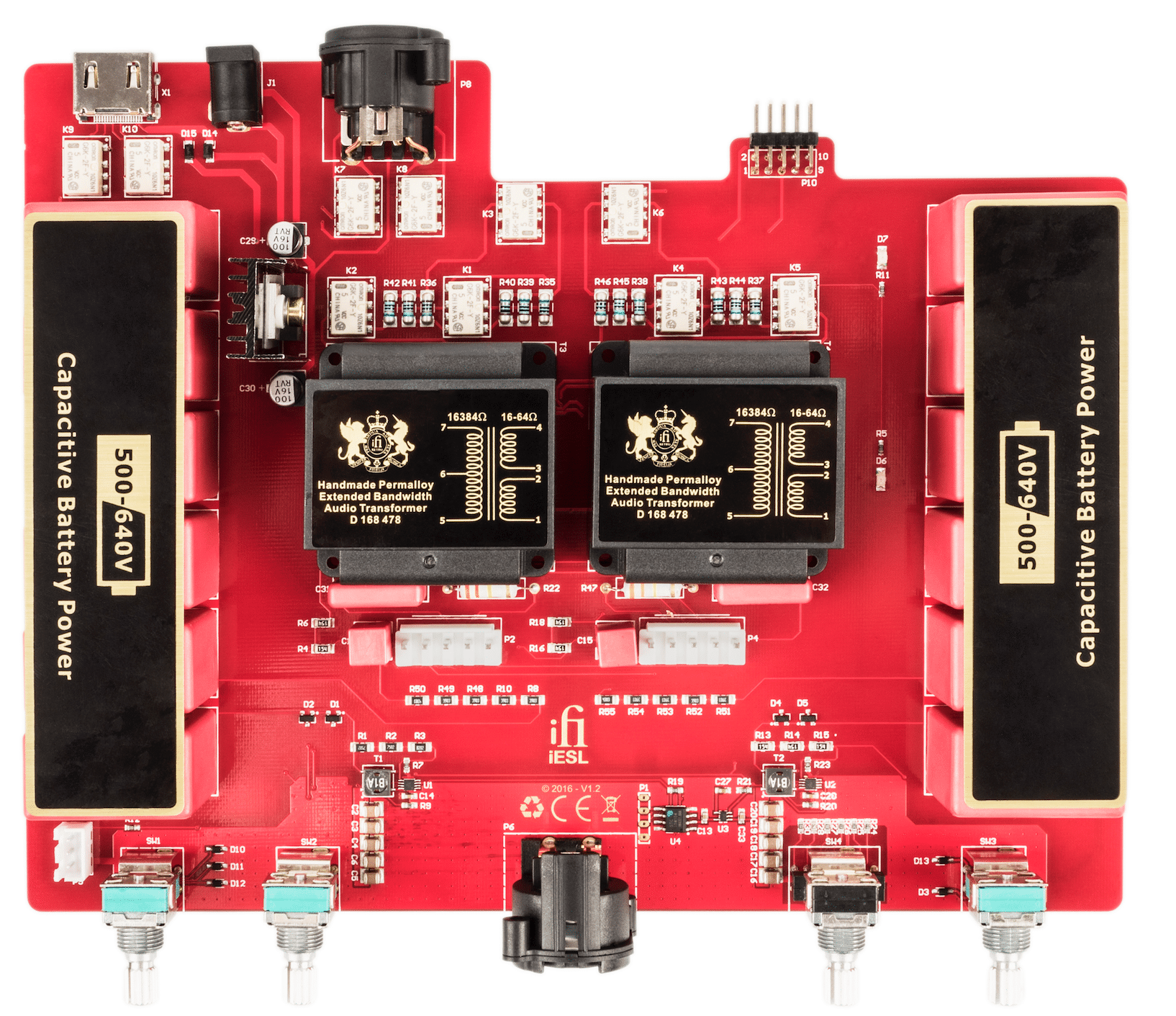 As some minor discharge occurs even through air, the charging system checks the capacitor bank every 30 seconds attempting to recharge the capacitor bank. If the bank is still fully-charged, the process usually takes a few millionth of a second (microseconds) as usually one or two switching cycles suffices to replenish the lost charge. Then the switching system is again off completely.
Other included components include Vishay MELFs SMD resistors The cylindrical construction of MELF devices provides an optimal power rating and pulse load capability. MELF are more complex to make and so cost more.

When assembling PCBs MELF need special machines and treatment. Hence they are seldom used. The entire signal switching for the input selection utilises gold-plated silver contact miniature relays, filled with an inert gas. The speaker connections are switched using sealed silver alloy contact relays.
Other features include an option to upgrade the iCAN Pro to drive electrostatic headphones using the ESL-Link

Price is £1,395
To learn more, click www.ifi-audio.com or call 01900 601954