The Article
Ian Hunter: Diary of a Rock'n'Roll Star
5th October 2018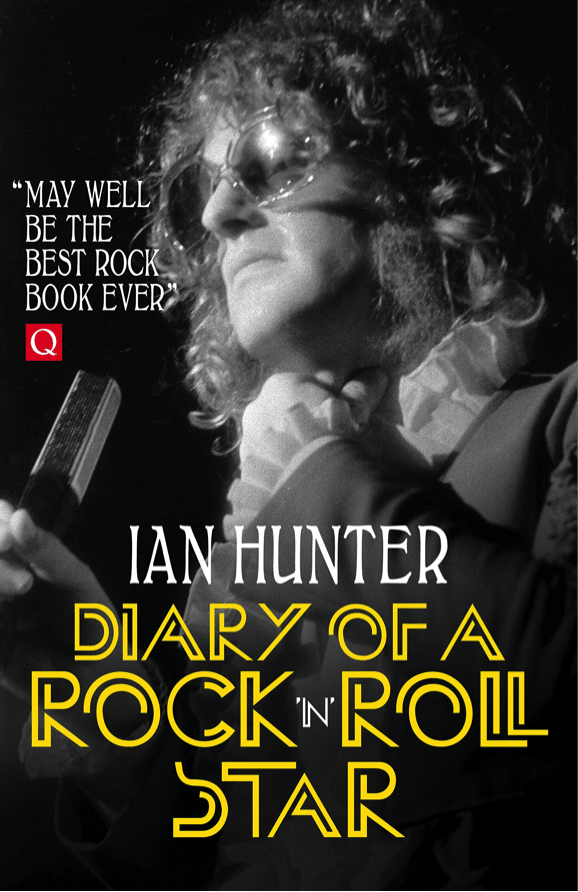 Author: Ian Hunter
Publisher: Omnibus
Pages: 205
Price: £18.99 [Hardcover]
Ian Hunter was famously the lead singer and songwriter for the UK rock group, Mott the Hoople. Back in 1974, his band had 'broken' into the USA and were playing a sell-out tour while supporting their then well-received LP, The Hoople.
It was that year that this book originally appeared on the book shelves (with, or possibly without the help of radio presenter, Charlie Gillet…even Hunter isn't quite sure), written by Hunter during an earlier All The Young Dudes tour, in 1972.
The contents of the book are revelatory in terms of offering an insight into the world of the successful musician. It displays the reality behind the fictional gloss but the book's success is down to Hunter's own honesty. He was and is prepared to shine a light on the associated monotony and repetitive nature of rock'n'roll life, the fixations on the ordinary and the surprisingly unrewarding nature of the band's "successful" career (Hunter would raid American pawn shops, buy quality guitars cheap and sell them in the UK at a profit to supplement his relatively low income). As such, the book is very funny indeed, as well as being enlightening.  
In many ways the original book's own packaging reflected that fictional gloss.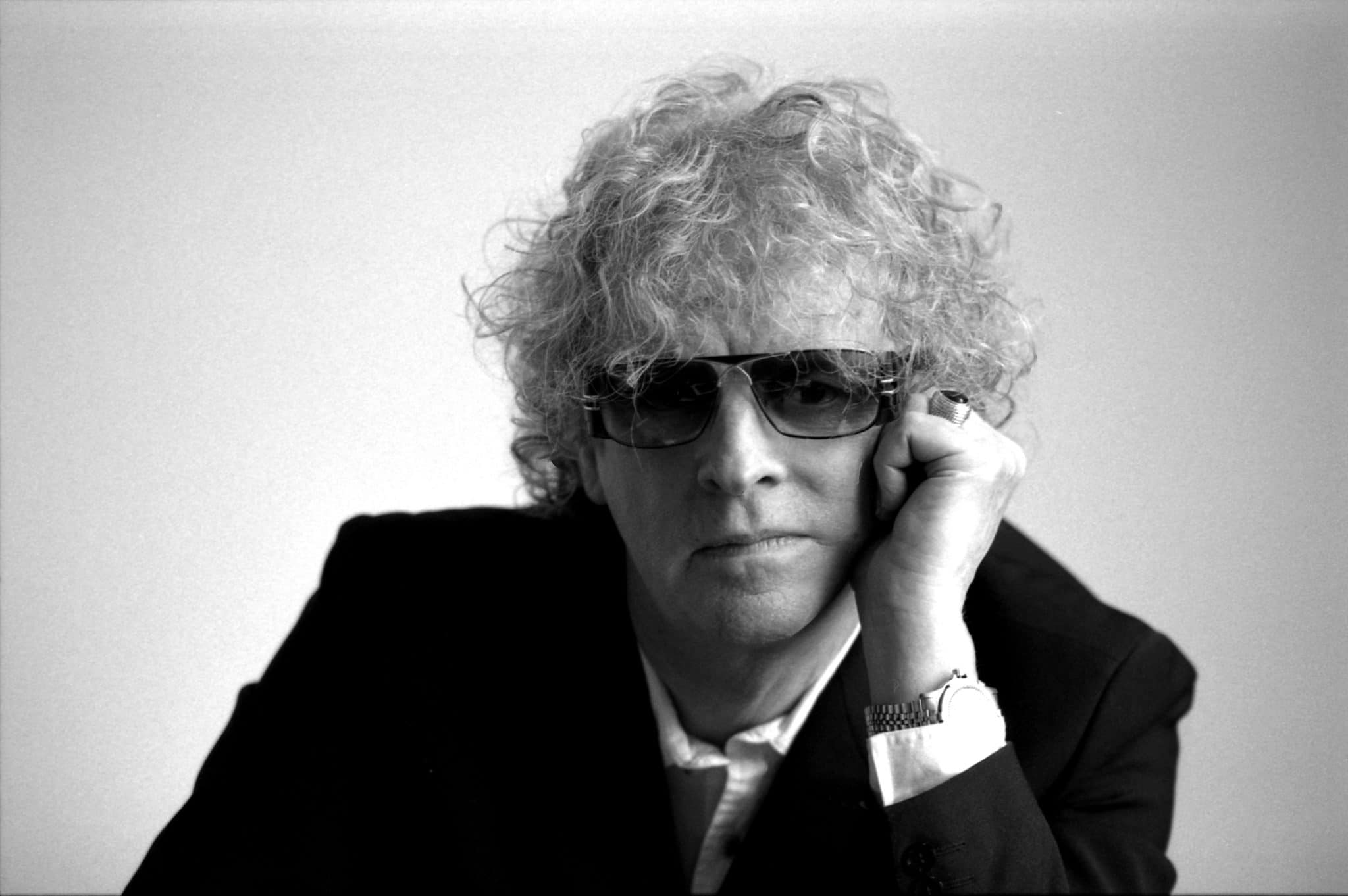 'Diary of a Rock'n'Roll Star', as a title, wasn't really Hunter's style. Panther Books, the original publisher, pushed for that. Hunter wanted to call it 'Rock'n'Roll Sweepstakes' (he will use the title in an upcoming biography, though) because Hunter felt that was more the tone of the book. Besides, Hunter didn't feel like a star, "…to me, Barbra Streisand's a star," he said. 
The original rear cover also name-dropped "personal friends", big rock names such as Keith Moon. People he'd, in actuality, met one night in a bar. So, not exactly personal friends, then. 
Yet, Hunter did gain many musical friends – as readers. Duran Duran's bassist John Taylor and The Cult's Billy Duffy exclaimed how they read the book almost as a blueprint to future success. The key to the book was the blend of excitement with a pragmatism that, in some ways, made this tale ever more real.
In this tome, America is a strange place and caution is the watch word while encounters are fraught with difficulty. Take Jill, for example, "She's cute, buys me a drink, but she smells of onion and I upset her a little by giving her a breath freshener. I was only being nice." 
Shropshire boys can be so misundertood.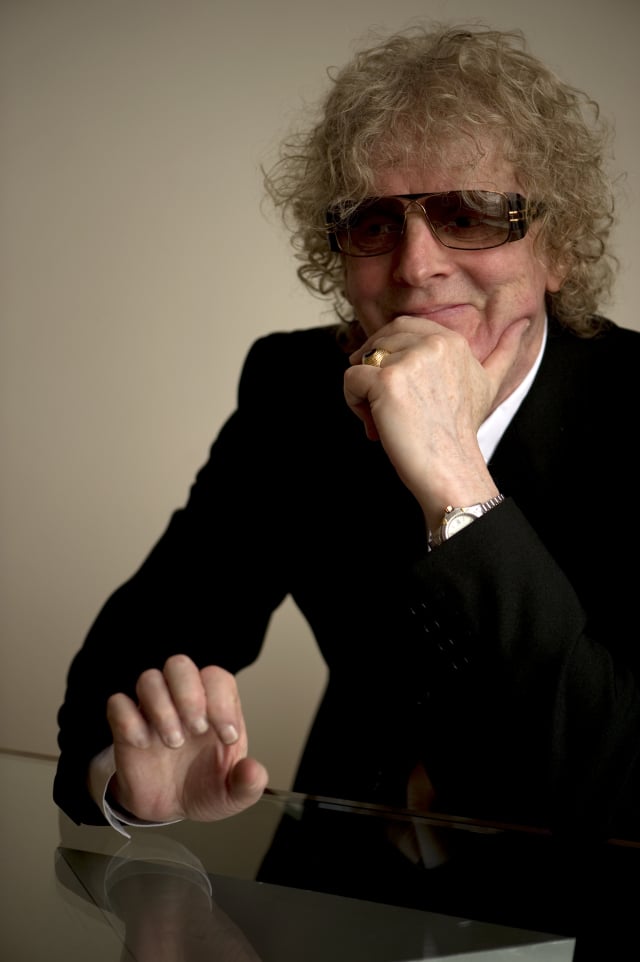 There's some interesting cultural observations. Take his view of the music papers over in the USA, "They're definitely more political in nature, which I think is wrong, but they do really get into the bands much deeper than we do in England. I get the feeling they have more respect for musicians over here."
Then there's the unwanted attention of a sort of 'non-fan', "They'll follow you from city to city, they'll ring you hourly. Sometimes they plead with you to see them, sometimes they're nasty because you won't. There's a breed of guy who just loves to be with musicians. He's usually sadly lacking and hangs onto you for a bit of reflected light. He'll never take no for an answer. He tells everyone he knows you. Tries to lay chicks on the group's name. He trades on your pity. Open your door, he's there. Go for a swim and you meet him three feet under. Go to a club and there he sits pretending he's with you and making you look and feel an idiot….Dylan had it with Weberman. A guy called Wayne was my shadow."
Now republished to include his 2015 Japanese Tour Diary, added introductions plus a missive from Johnny Depp (ah, Hunter must finally be a star then), this is an excellent book. Natural in tone and presentation, informative, enlightening, easy to read and far too short.
[Don't forget to check out my Facebook Group, The Audiophile Man: Hi-Fi & Music here: www.facebook.com/groups/theaudiophileman for exclusive postings, exclusive editorial and more!]