The Article
Hugo M Scaler from Chord Electronics
22nd July 2018

Chord Electronics has unveiled the Hugo M Scaler, a standalone upscaler aimed at the performance of streamers, smartphones and smart devices, laptops and computers, CD/DVD players/transports and more. The Hugo M Scaler is based around the new Xilinx XC7A200T FPGA, which benefits from 740 DSP cores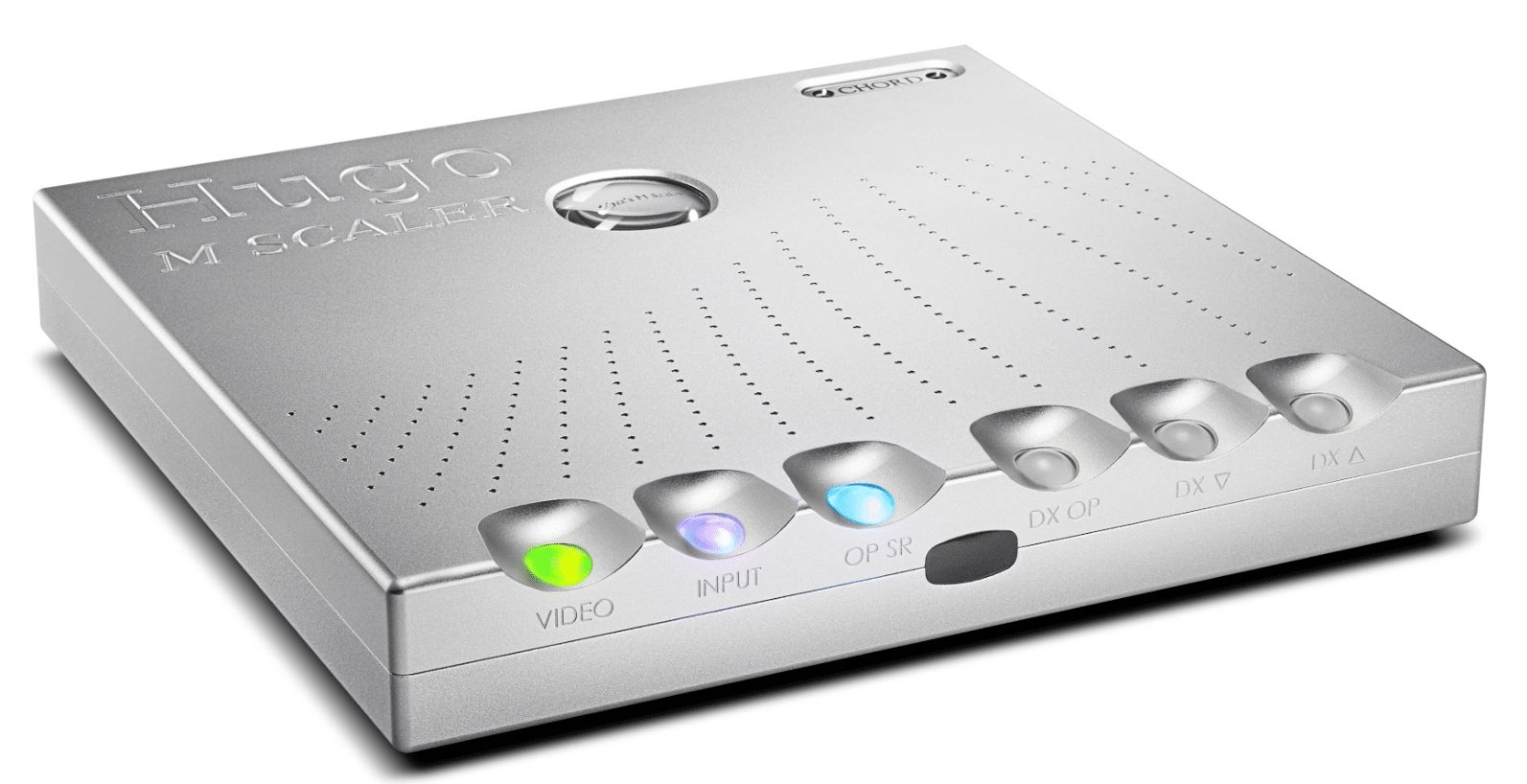 Although optimised for use with selected Chord Electronics DACs (for the maximum 768kHz upscaling/decoding benefit), the new Hugo M Scaler can be used with other DACs with suitable inputs, subject to their decoding capability. Hugo M Scaler's upscaling technology can. "…improve the sound quality of all (digital-source) set-ups, whether headphone or desktop-based or within conventional hi-fi systems," said the company.

The Hugo M Scaler features five digital inputs (i.e. two BNC, two optical plus a galvanically isolated USB Type-B). The USB-B input is compatible with DSD and PCM data up to DSD 256, with DSD upsampled to PCM using proprietary filtering.

Hugo M Scaler's outputs include optical, S/PDIF and galvanically isolated dual BNC, the latter of which enable upscaling to the maximum resolution (768kHz from 96kHz data) for direct connection to the 768kHz-capable dual BNC digital inputs featured on the DAVE DAC/pre/headphone amp, the recently announced Hugo TT 2 DAC/pre/head amp and the new Qutest standalone DAC.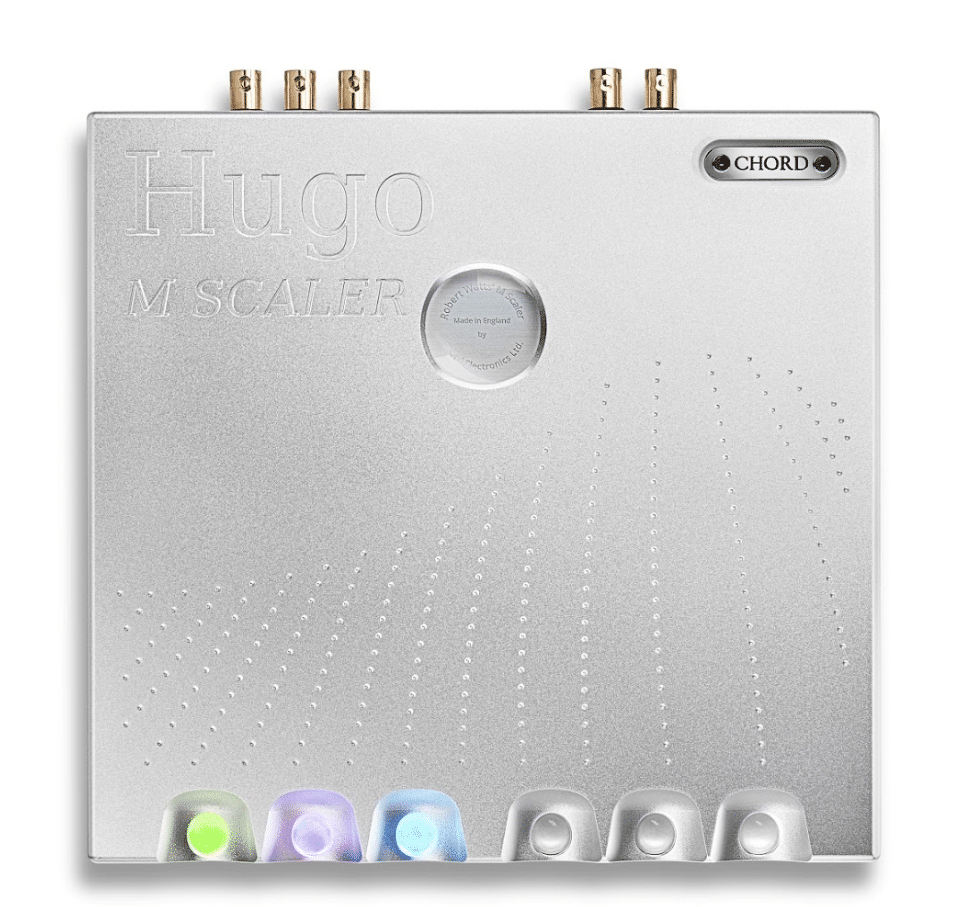 In line with other models in the Hugo and Hugo TT series, the device features a number of illuminable fascia-mounted spherical controls, governing input selection, output sample rate and video mode for lower latency. The Hugo M Scaler also features front-panel DX controls which have been included for use with future products.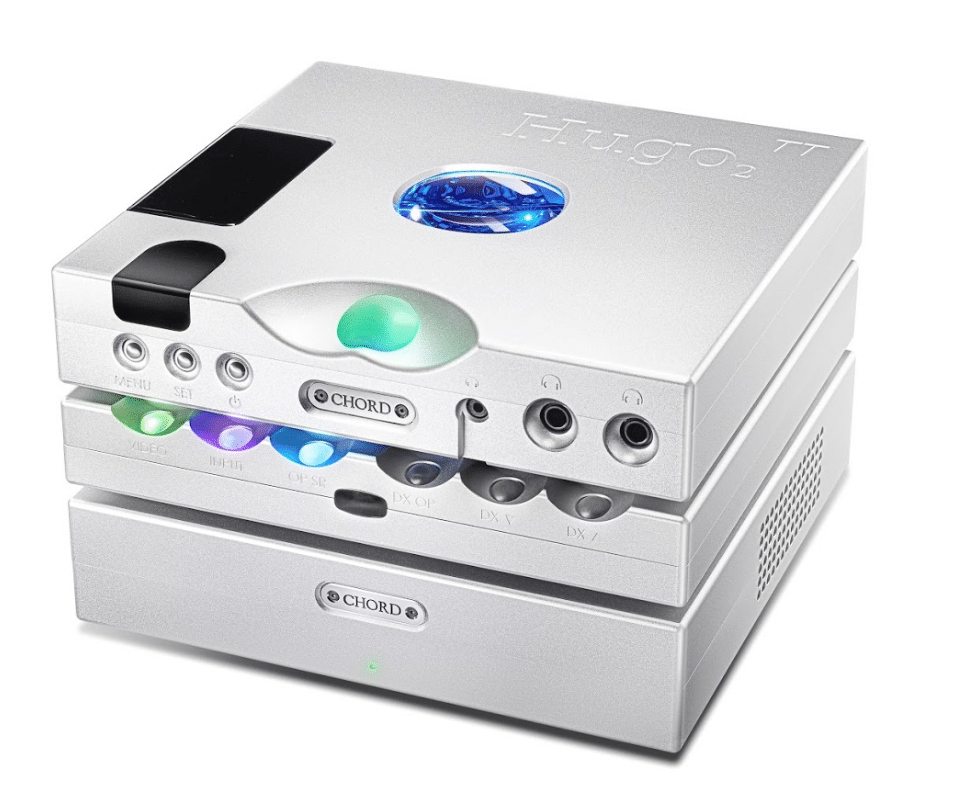 The upscaler benefits from an adjustable sample rate output (with pass-thru mode) enabling user-defined control, subject to the technical limitations of the output type: 192kHz optical; 384kHz BNC and 768kHz dual BNC plus a video mode for lower latency. Spanning 235 x 40.5 x 236mm, it weighs 2.55kg
It features a milled chassis, crafted from aircraft-grade aluminium and comes with a three-year warranty. The Hugo M Scaler will be available in the autumn, priced at £3,495.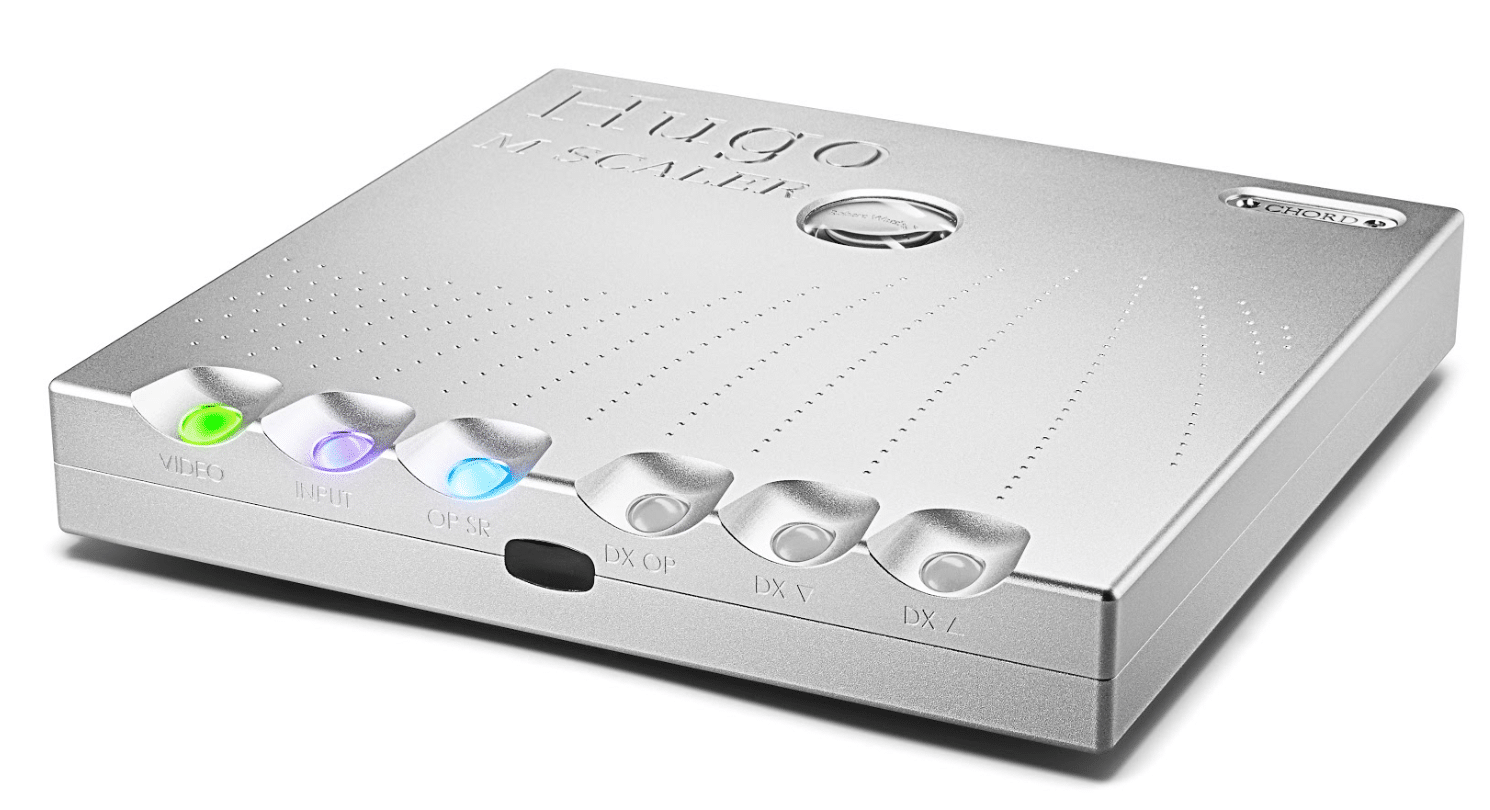 For more information, call 01622 721444 or click www.chordelectronics.co.uk
[Don't forget to check out my new Facebook Group, The Audiophile Man: Hi-Fi & Music here: www.facebook.com/groups/theaudiophileman for exclusive postings, exclusive editorial and more!]