The Article
SoundMAGIC HP151 headphones: Replacing the HP150 model
27th June 2017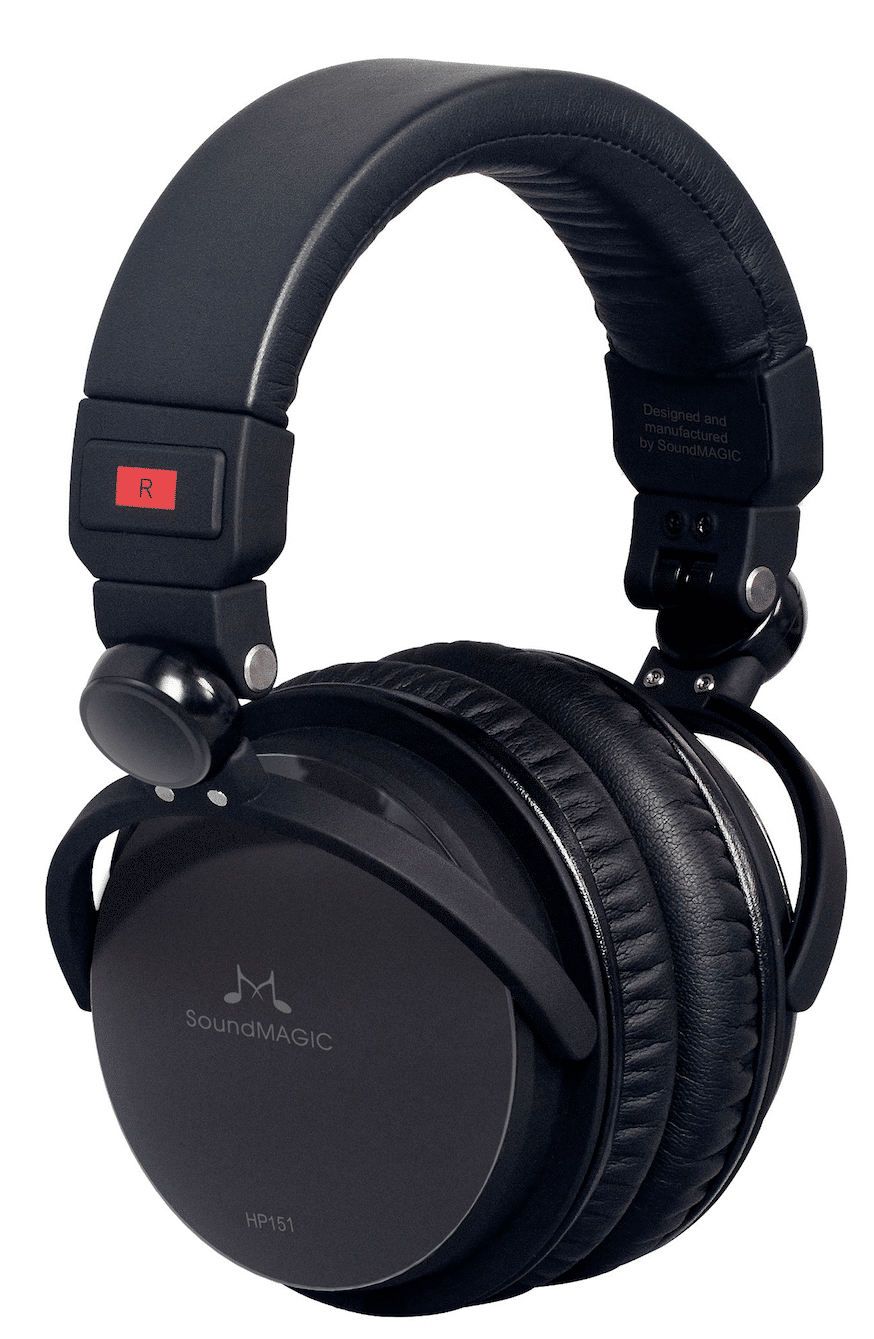 Offering a pair of over the ears, full size headphones, Paul Rigby reviews the HP151 models from SoundMAGIC
Sometimes you can't but help it. I've noticed a few mentions of these headphones on the Internet before I got anywhere near them. Some of them have been retail-related, others have been reviews. To be honest, I do my best to avoid this sort of thing so that I can approach a product with a clean slate and without any influences. This time, though, I thought I'd mention them as a warning to potential buyers of these headphones.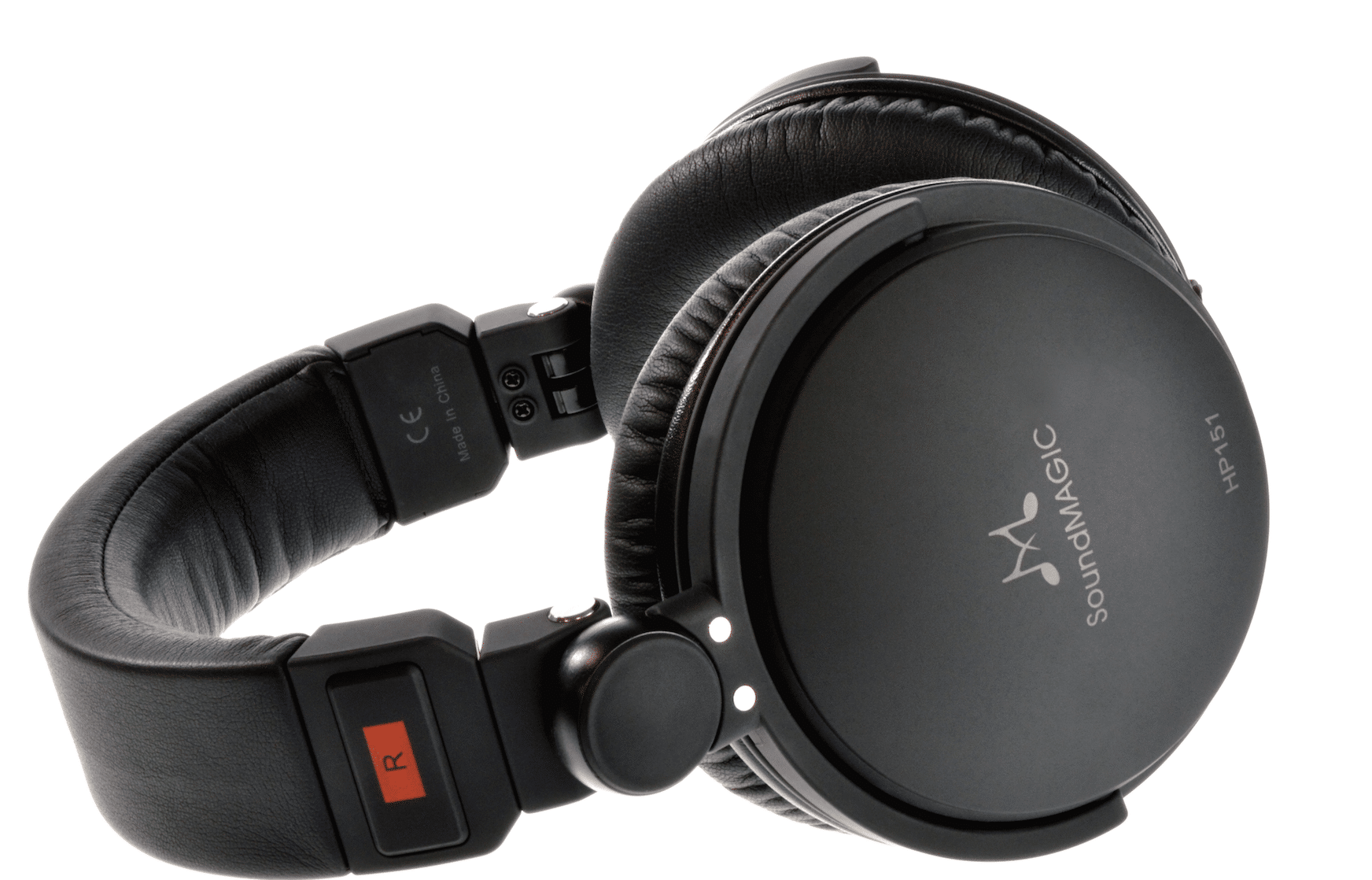 It seems that there's a general belief that the HP151 headphones are for mobile use or, at least, that a major part of their design is mobile oriented. In fact, the headphones have been criticised, in terms of their design, on that very basis.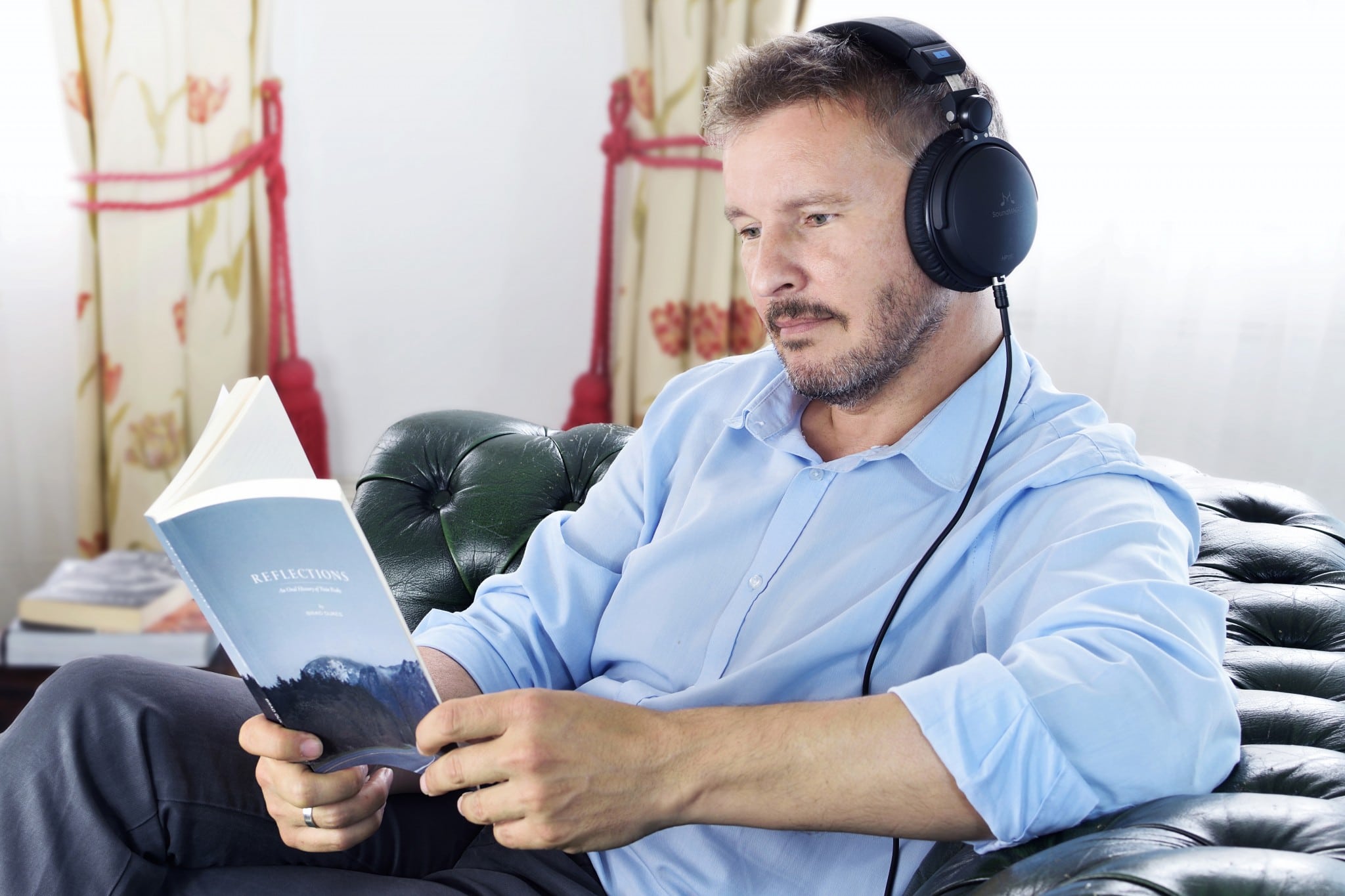 I have to say, these comments have bemused me. Why? Because these headphones are not mobile designs. They are not intended for mobile use. OK, you can – if you really, really insist – put them on your head and go walkies. Who am I to stop you? But really, that's not the point of the HP151s. Of course, SoundMAGIC can be blamed for some of the misinformation because it includes a 'carry case' in the box. Buy, hey, so does Sennheiser with its HD800s. Then again, the HP151 case is not the most mobile of cases that I've ever seen. It's more of a vanity-like bag that a lady might keep make-up in while travelling on holiday. It's a bit awkward for a mobile bag. Then there's the Flight Adaptor. That infers 'mobile' doesn't it? I think that SoundMAGIC has included that in case you just can't bare to leave these headphones behind.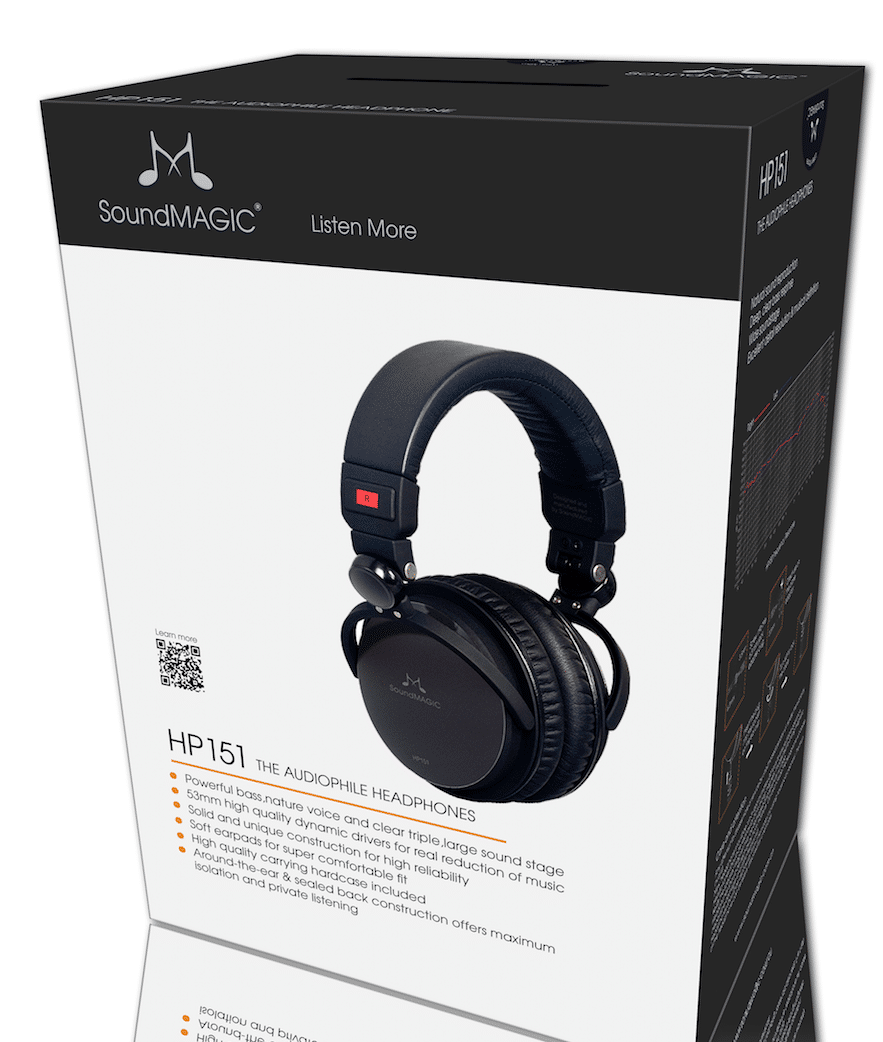 I've even seen criticisms relating to its isolation properties. Look, I've placed these things on my head. As I write these very words, I've yet to actually hear any music through them but I can already tell that they are not 'isolating headphones'. They do not clamp to the head and neither do they feature isolating technology such as noise balancing microphones and the like. They're 'over-the-ears' headphones. Like hundreds of other non-isolating over-the-ears headphones before them. Fine, there's a measure of isolation in that (and the headlines on the box of the HP151 make a play of the isolating nature of the over-the-ear configuration), but, well really, it's not that serious.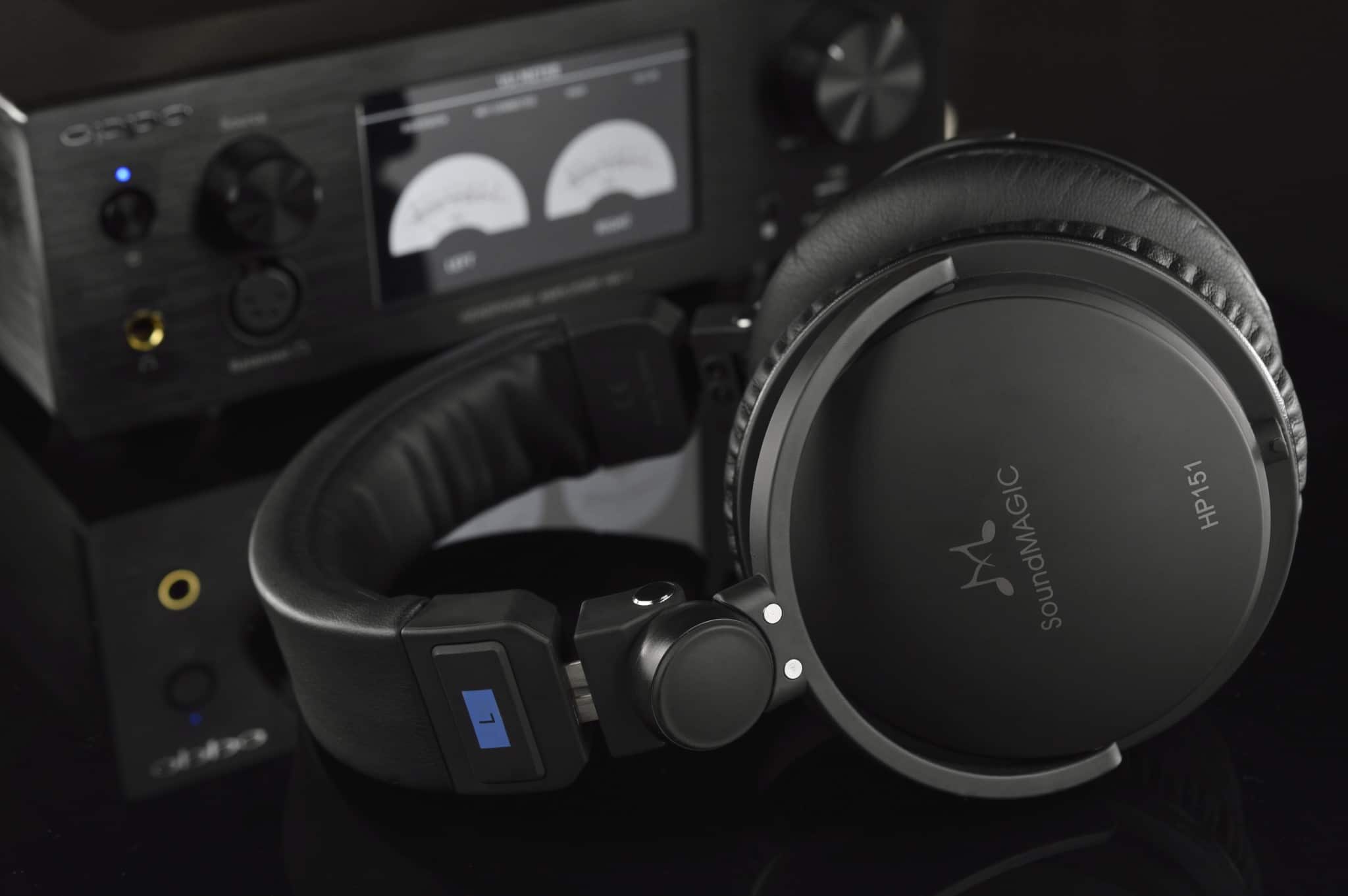 So please, if you're looking at these headphones with a view to actually buying a pair, ignore the rest of the so-called coverage out there and let's start this one afresh, eh?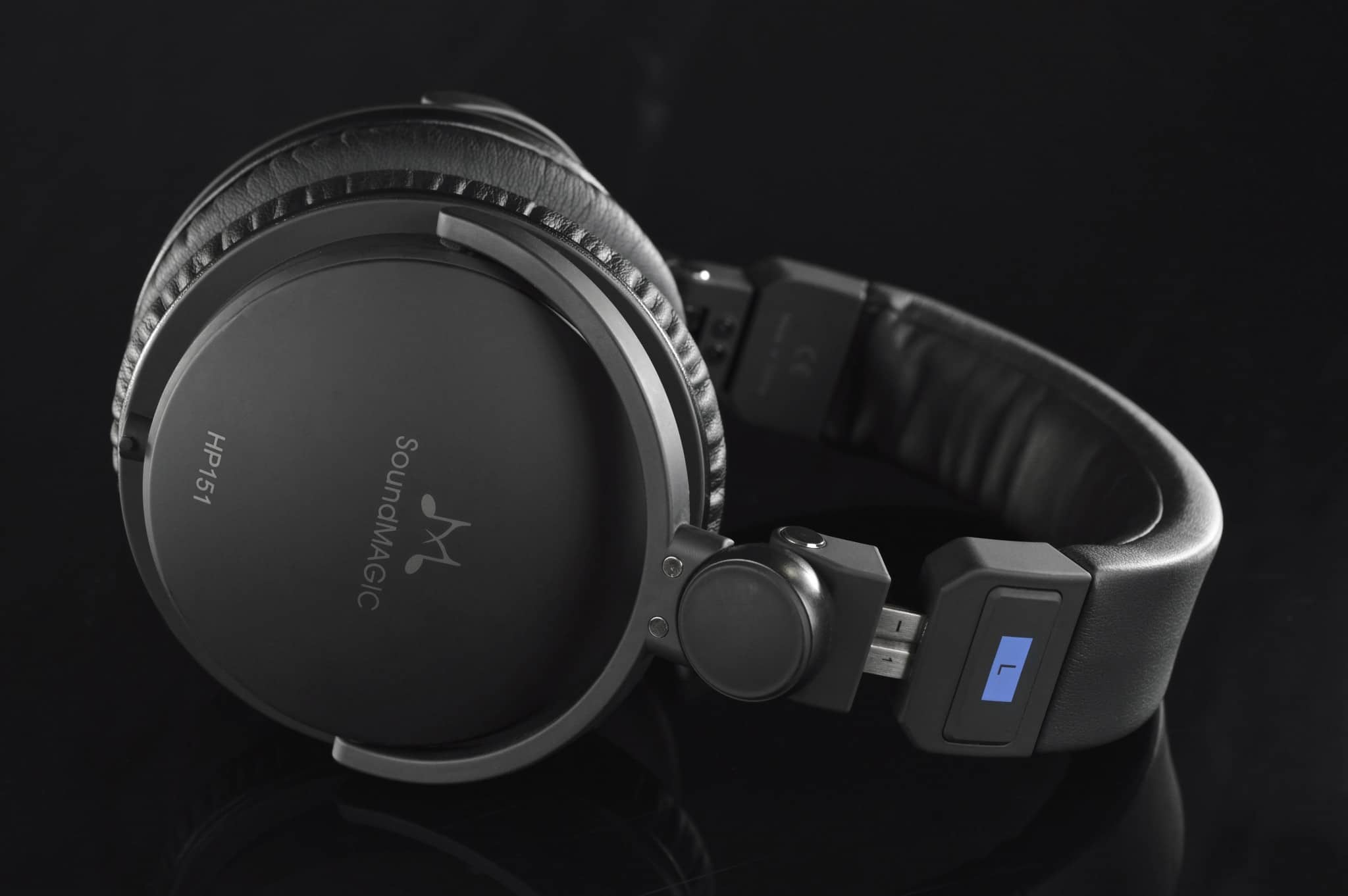 Briefly then, we've got ourselves a pair of over-the-ears headphones run by  53mm dynamic drivers, very soft and comfortable circular ear pads with a removable, insert and twist to lock single cable feeding the left ear cup. The cable is 2.5m long (another 'clue' to the less than intentional mobile direction for the HP151s) which is great for static use so you don't have to sit on top of your reference hi-fi. A 6.35mm adaptor can be screwed (not just pushed on with a click) upon the standard 3.5mm termination.
SOUND TESTS
To contradict myself just a tad, I first reached for a mobile set-up, namely a ATC HDA-P1 DAC plus Astell & Kern AK120 (Red Wine modded). The reason? Well, many audiophiles like to listen to 'static' headphones at home but outside of their normal listening room. I certainly do. Having this type of set-up allows you to listen in the living room, lounging on the bed, the conservatory or reclining in the garden.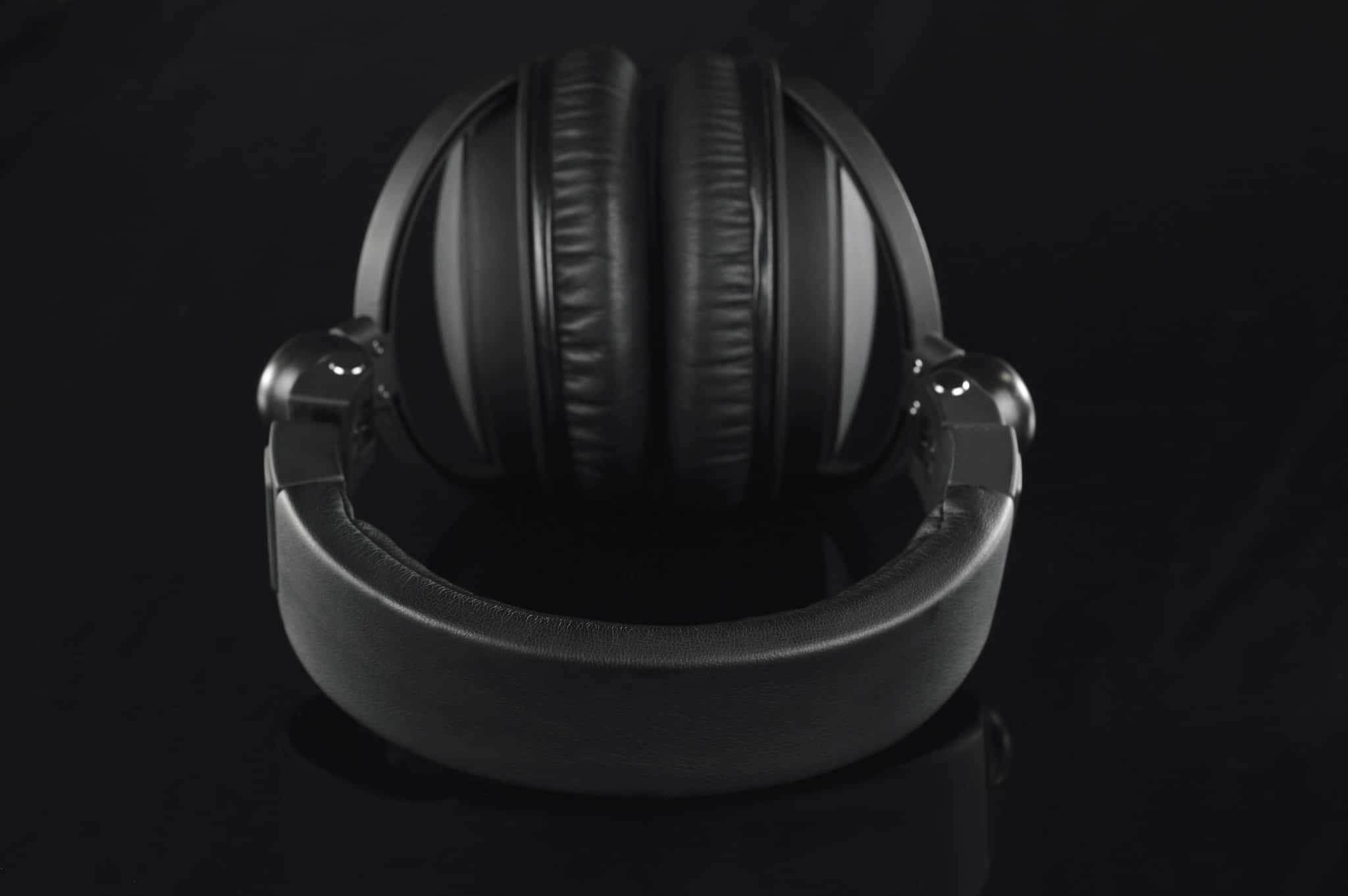 I began with reggae and Bob Marley's I Shot The Sheriff at 24bit/96kHz. I was immediately impressed by the tonal balance across the soundstage. Unlike some designs in this price area, the 151s didn't swamp the soundstage with bass. There was plenty of midrange detail on offer here along with valuable space that leant an open and easy air to the overall presentation. This meant that the more subtle electric guitar string plucks, mid-song, were tackled easily instead of being submerged by the dominant bass of the percussion and bass guitar.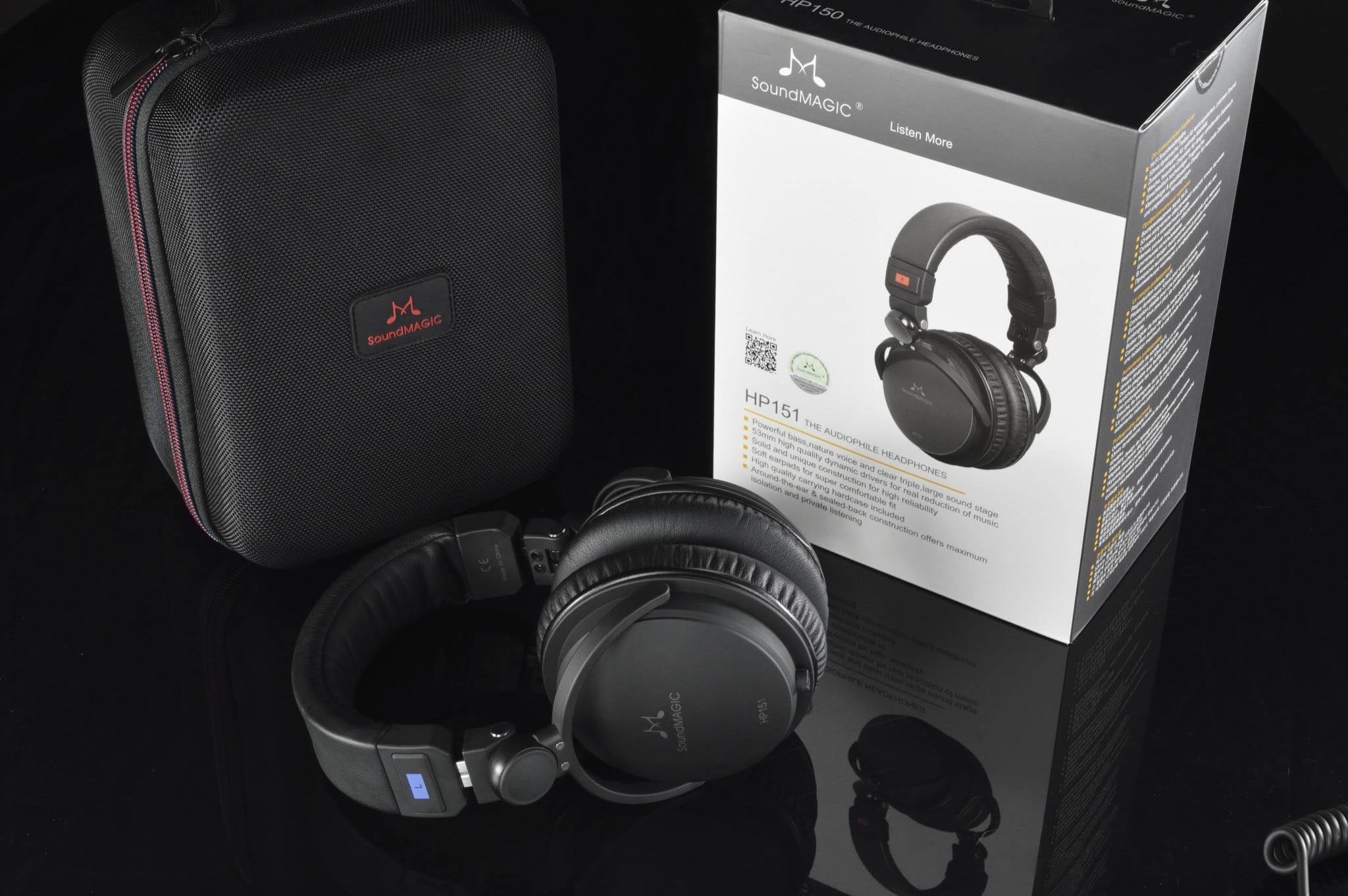 This space also added valuable character to the lightly toned percussive portions from the toms and snare, giving those drums a tonal variation that provided a richness to the song itself. This meant that the organ was not quite as 'in your face' as might have been the case in a bass-dominant environment but there was still plenty of detail on offer here to provide that signature aspect to the performance while Marley's vocals and the backing harmonies were clear, open and emotive.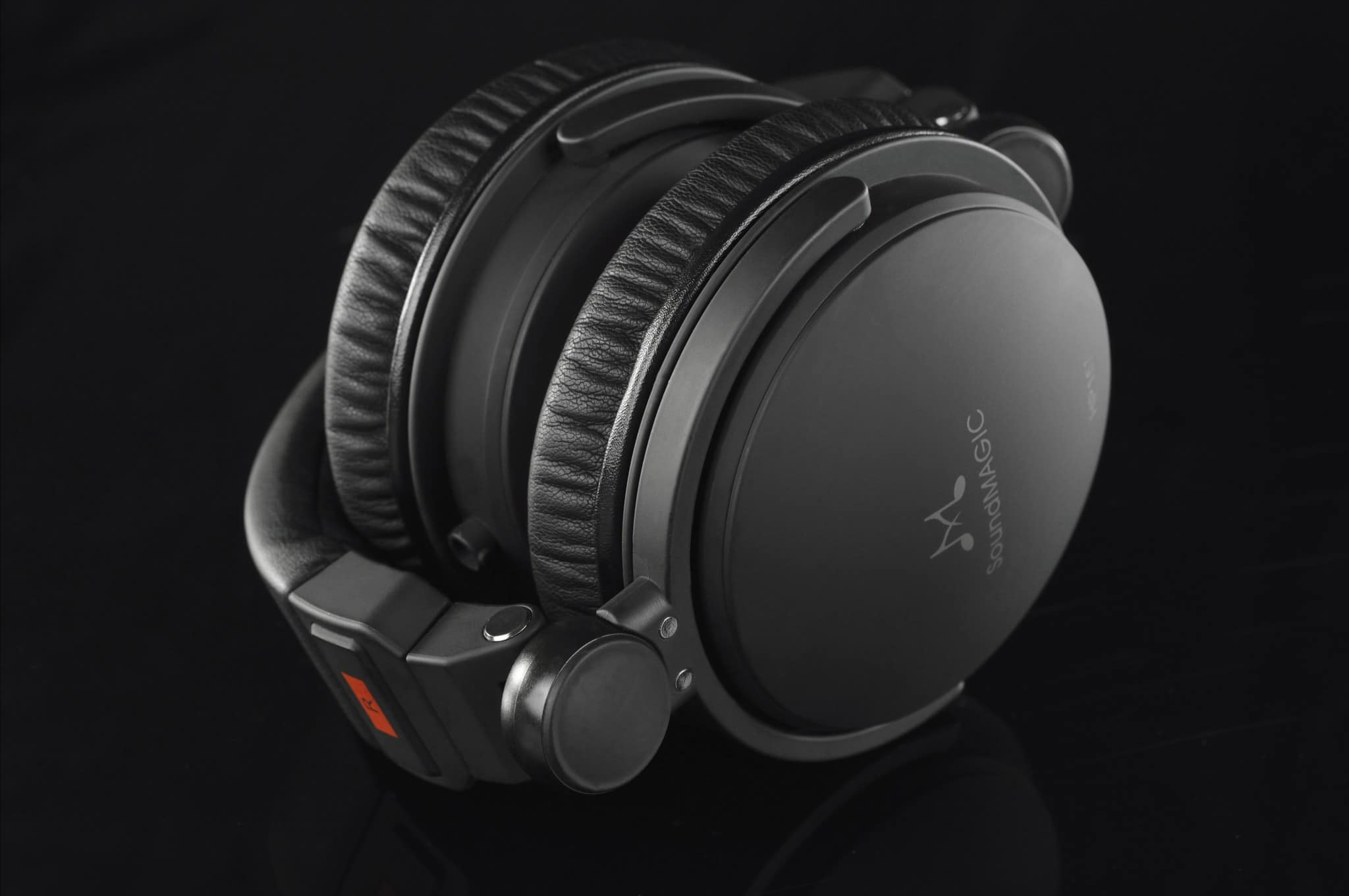 I then turned to my Chord Mojo and played St Thomas from the saxophone of Sonny Rollins at 24bit/96kHz and was impressed by the light and airy nature of the upper frequencies with its clarity that was best heard in the firm yet responsive treble during cymbal strikes and the textural nature of the reedy sax. The complexity of the drums didn't mask the low level piano which was easily tracked by the ear, offering a rhythmic flow that seemed to swing with consummate ease. The bass was never ignored, though. The air and space within the soundstage allowed, in fact, a greater presence for the lower frequencies to show their stuff. There seemed to be plenty of room for the bass to infuse the soundstage.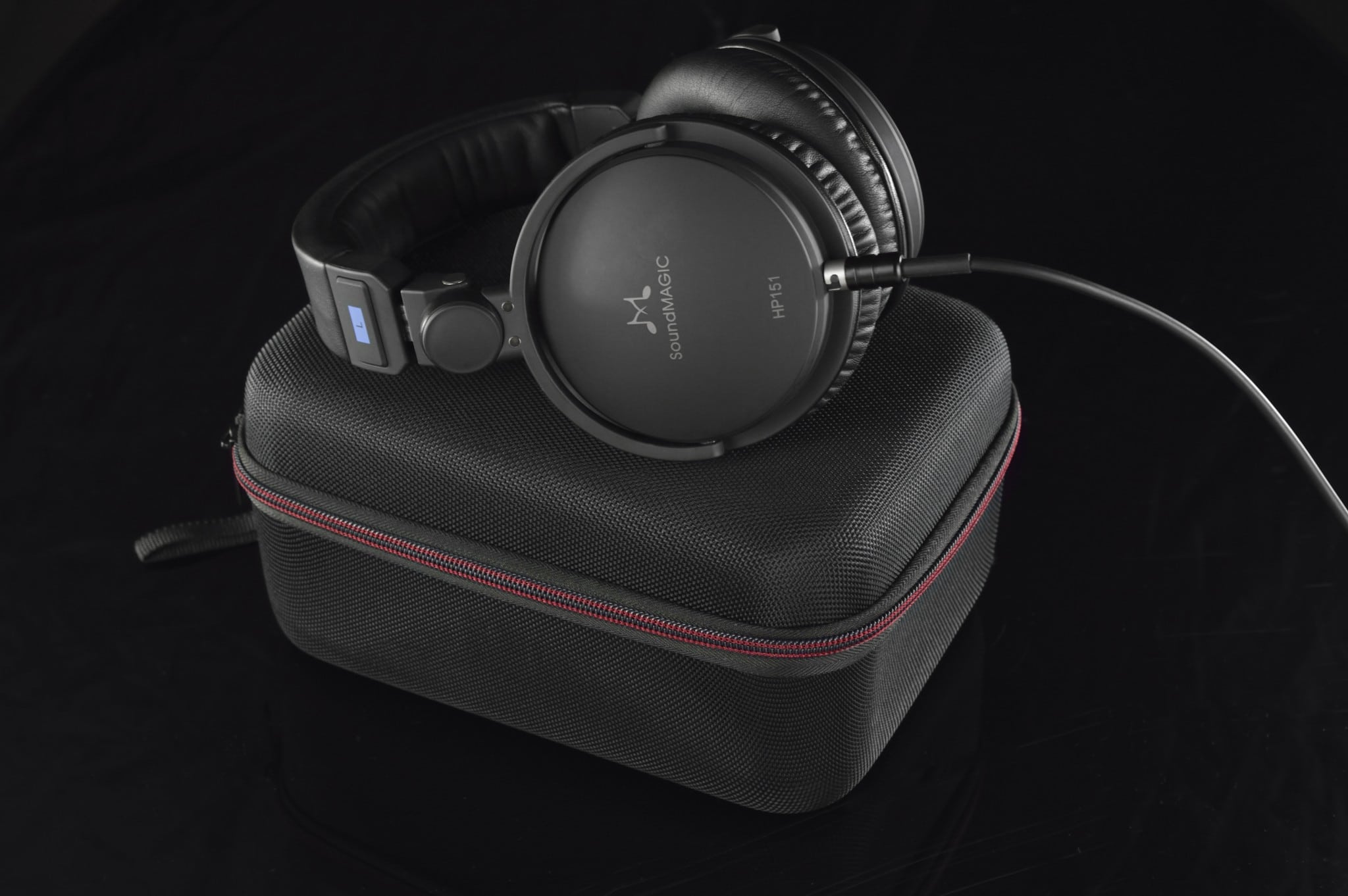 I then moved to a more meaty test and my reference hi-fi chain plus the Icon Audio HP8 Mk.II headphone amplifier with those large and substantial transformers driving it. Miles away from the dinky mobile fare experienced thus far.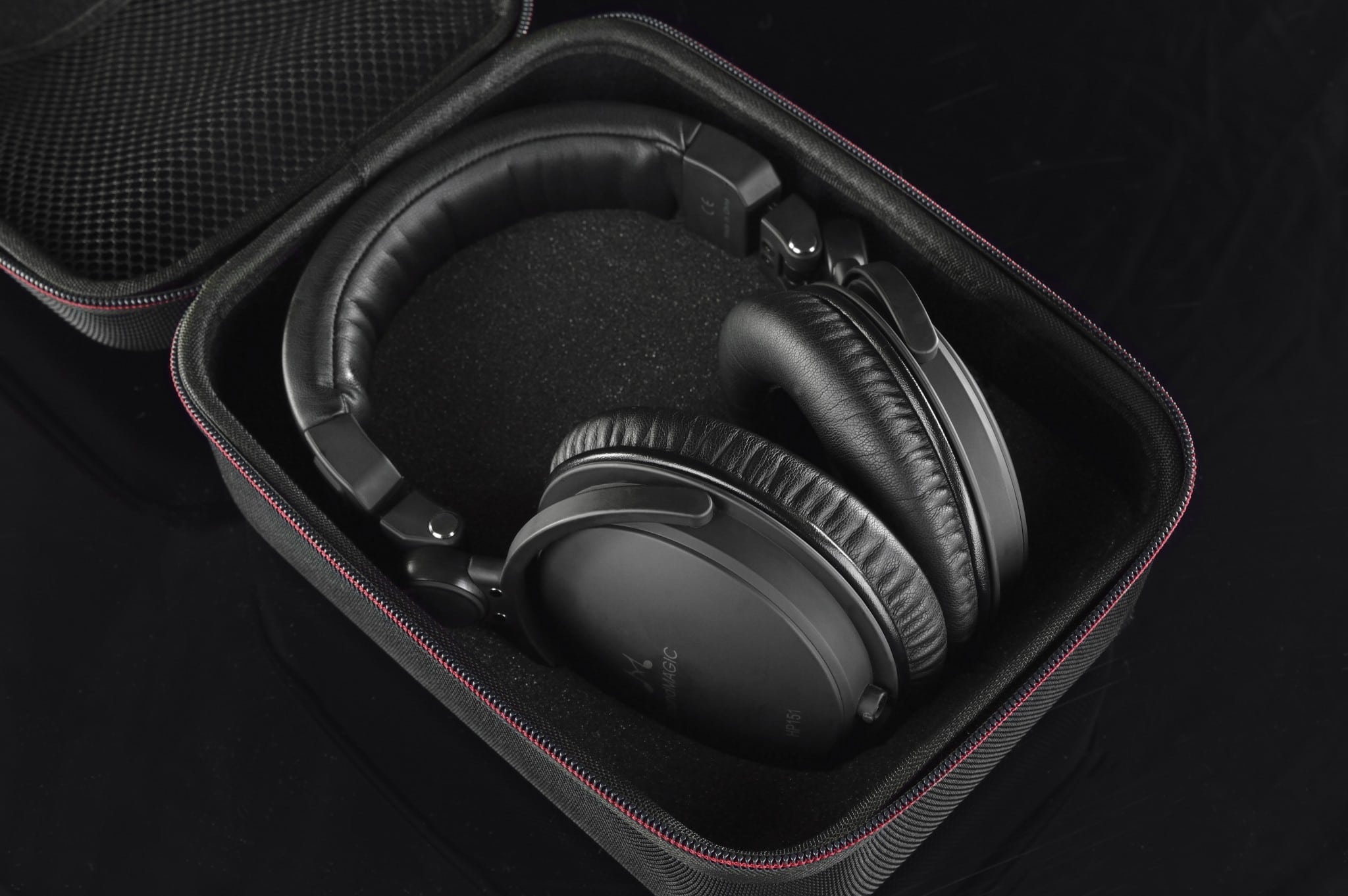 I turned to vinyl and the concept psychedelic rock/folk piece, The Book of Intxixu replete with rock rhythms but also delicate instrumentation such as flute and acoustic guitar. I was immediately impressed by the dynamic throw of an early appearance of a gong and the clarity during the light acoustic guitar strumming while the bongo work, on the far left channel, which can easily be shunted away and masked by the rest of instruments, was easily tracked by the ear. Each tap noted and resident with its own tiny reverb tail.
Treble work via cymbals was well documented while bass guitar was readily apparent at the bottom of the mix, adding strength and a foundation to the music. This busy song is packed with activity yet the 151s managed to maintain an easy and successful instrumental separation that added to the layering of the soundstage.
CONCLUSION
For the price, the SoundMAGIC HP151 headphones provide a detailed and expressive performance, whether that be in a home-based mobile/portable situation or attached to a static and larger hi-fi. The keys to the headphones design rely on their open and airy nature while retaining a detailed approach to both upper and lower frequencies and their overall balanced approach. There is no blooming of bass or stridency within the upper mids. A wholly well behaved pair of headphones, the HP151s never fail to entertain.
---
SOUNDMAGIC HP151 HEADPHONES
Price: £119
Tel: 01903 768946
Website: www.ksdistribution.co.uk
---
GOOD: open and airy mids, focused bass, braced output comfort
BAD: nothing at the price
RATING: 8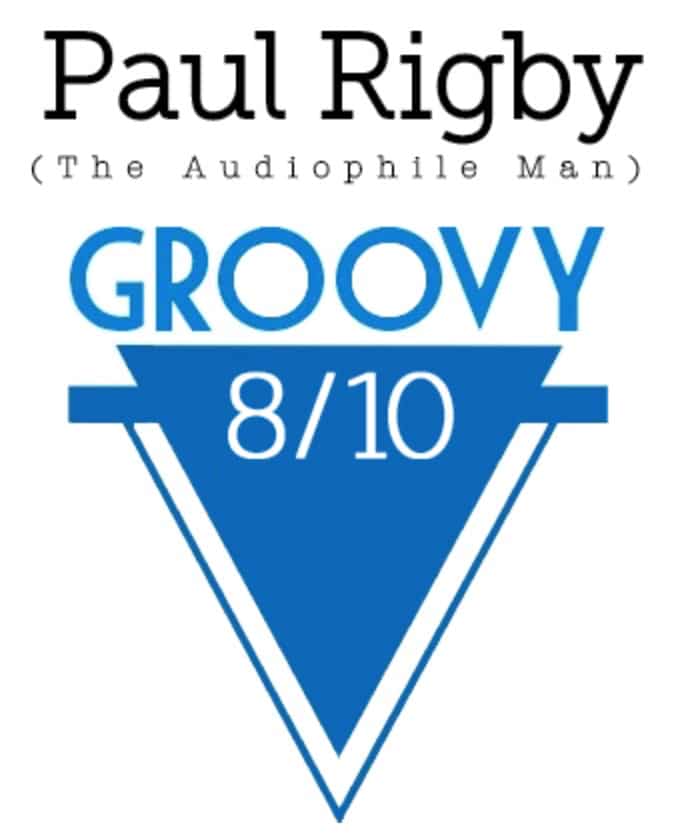 ---
REFERENCE SYSTEM
Sennheiser 579 headphones
ATC HDA-P1 DAC
Chord Mojo DAC
Astell&Kern AK120 DAP (Red Wind modded)
Icon Audio HP8 Mk.II headphone amplifier
Origin Live Sovereign turntable
Origin Live Enterprise 12" arm
Transfiguration Proteus cartridge
Icon Audio PS3 phonostage
Aesthetix Calypso pre-amp
Vertex AQ & Tellurium Q cabling
Harmonic Resolution Systems Noise Reduction Components
All vinyl was cleaned using an Audio Desk's Ultrasonic Pro Vinyl Cleaner