The Article
HP 1030 TV headphones from One For All
1st October 2016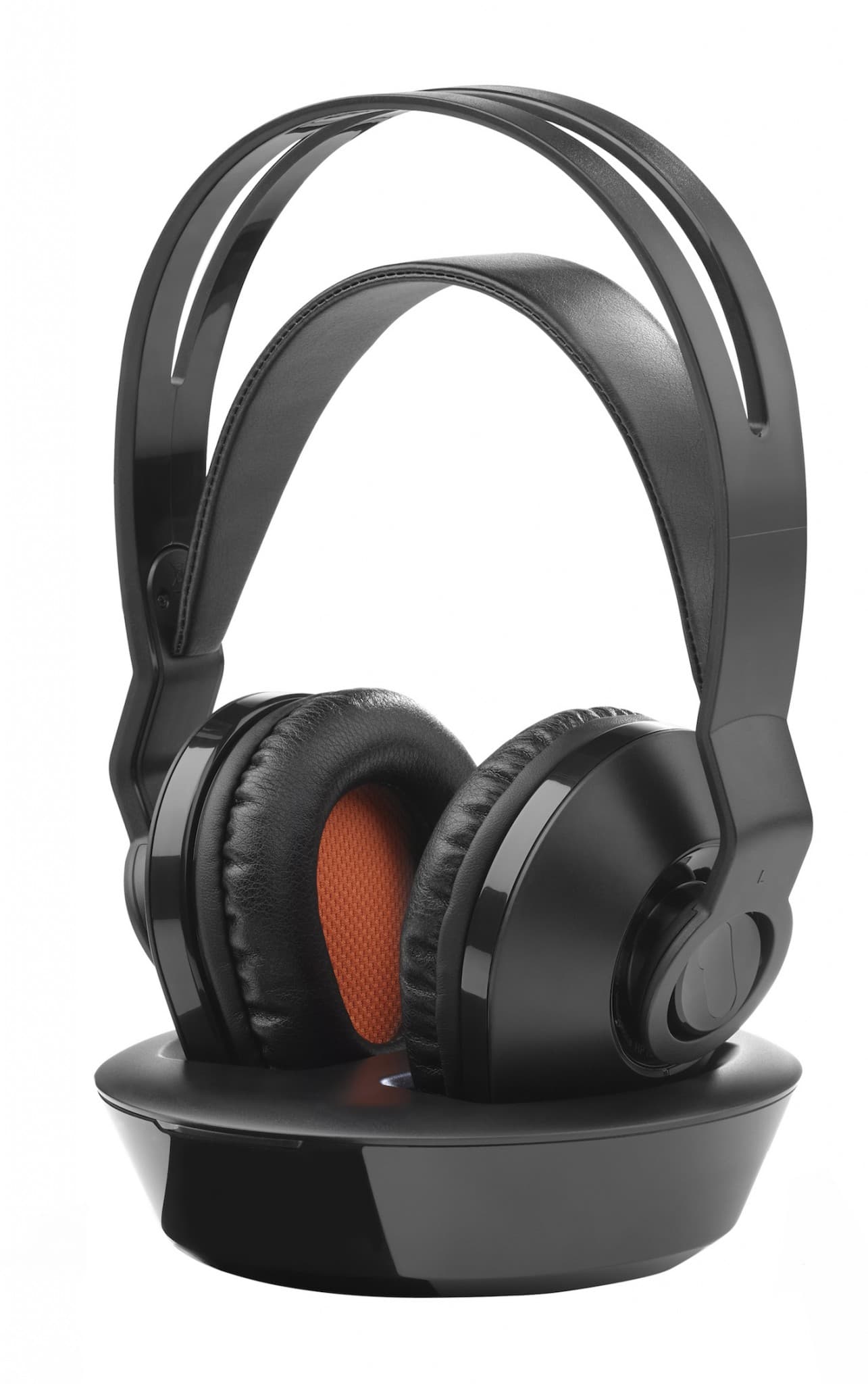 One For All has created the HP1030 TV headphones that arrive with Voice Clear Technology emphasising speech whilst dimming background noise and enhancing the voice spectrum
The One For All HP 1030 (priced at £49.99) are wireless TV headphones with a range up to 100m with 40mm speaker drivers and extra-large closed over-the-ear cushioned ear-cups, reducing sound leakage and providing isolation from intruding background noise.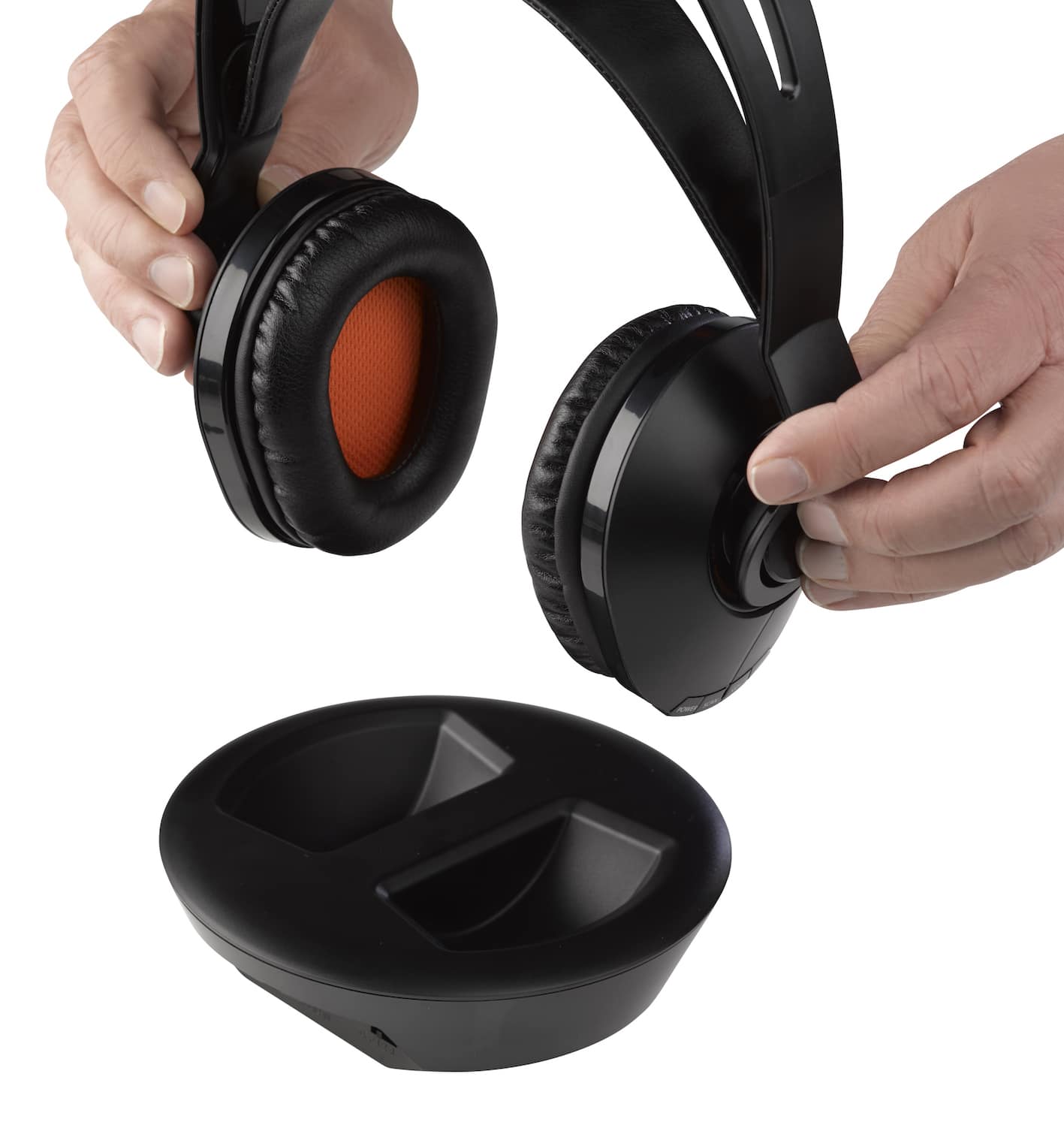 The on-cap control buttons allow you to adjust volume directly on the headphones. It arrives with a charging station and "fast rechargeable" batteries of three hours with listening time at 12 hours.
You can even connect multiple wireless TV headphones simultaneously to the same network to watch or listen with someone else in the household, whilst not disturbing anyone else.
To learn more click on www.oneforall.com and also HERE.