The Article
Holton Zero-Five-Zero Bookshelf Stereo Power Amplifier
15th March 2017
The new Holton Audio NX050 stereo power amplifier spans only 300 x 200 x 100mm with the entire power stereo amplifier on a single PCB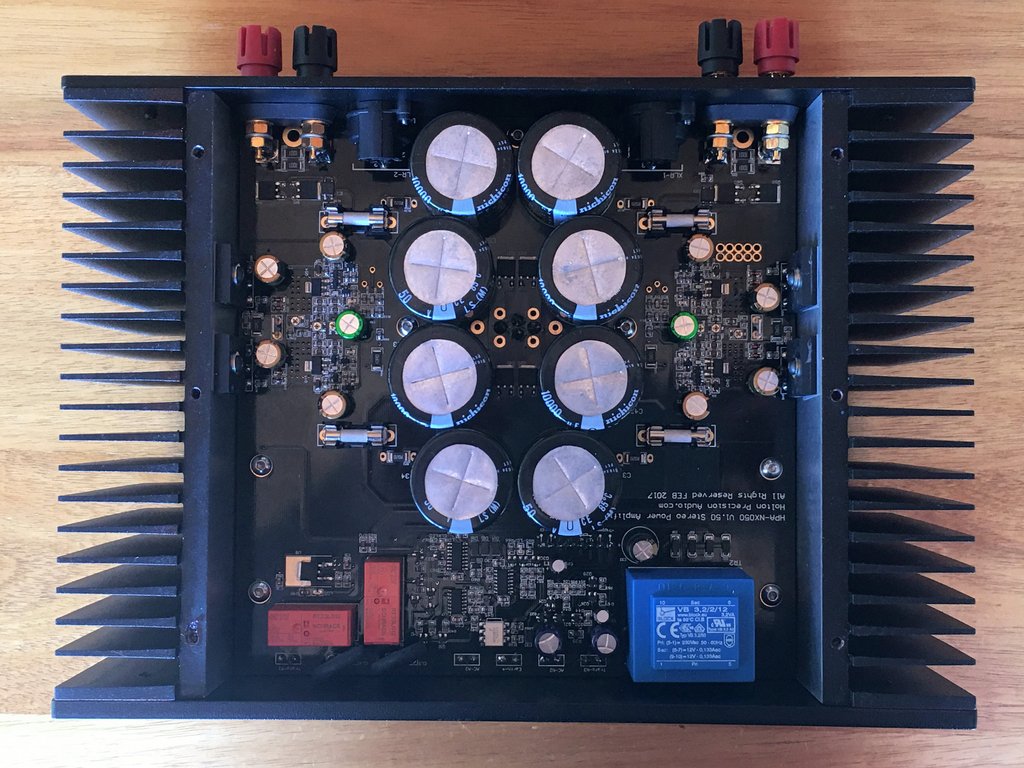 On this board it has two amplifier channels, 225VA linear power supply and AC mains power controller with inrush current limiting and loudspeaker protection.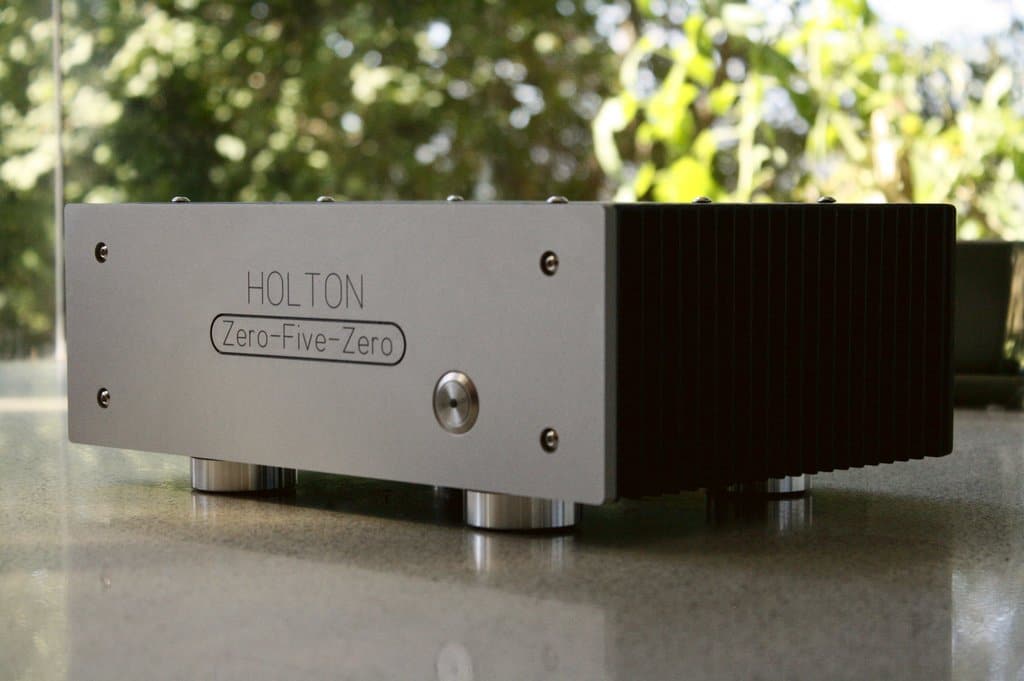 The entry level version will feature 50W per channel into 8 Ohms. There will also be a power upgrade option of 100W per channel into 8 Ohms for the more power hungry users.
XLR balanced inputs come as standard on all models with the option of using RCA  inputs with optional XLR to RCA adapter.
The chassis will have an all aluminium case with a 6mm thick fully machined and anodised front panel. It can be bridgeable into a high power mono block amplifier too. Price is $1,599.
To lean more, click HERE or call 0061 417 787 659