The Article
Hip-DAC Portable USB DAC/Headphone Amp From iFi
31st January 2020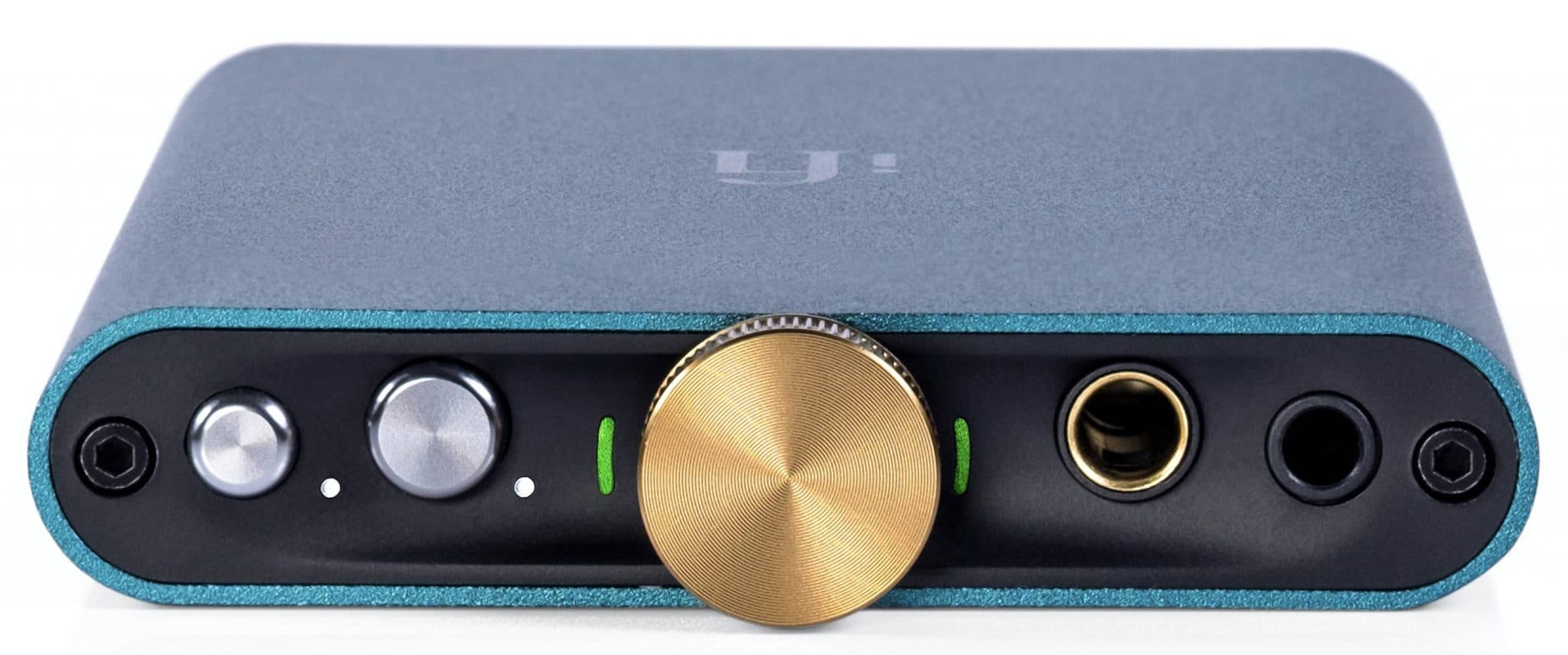 Aimed at replacing the DAC and amp circuitry in smartphones, tablets and computers, the hip-dac DAC section is based around a Burr-Brown DAC chip
Audio formats include PCM, native DSD and MQA. Hi-res PCM and DXD audio data is supported up to 384kHz, alongside DSD from DSD64, 128 and 256.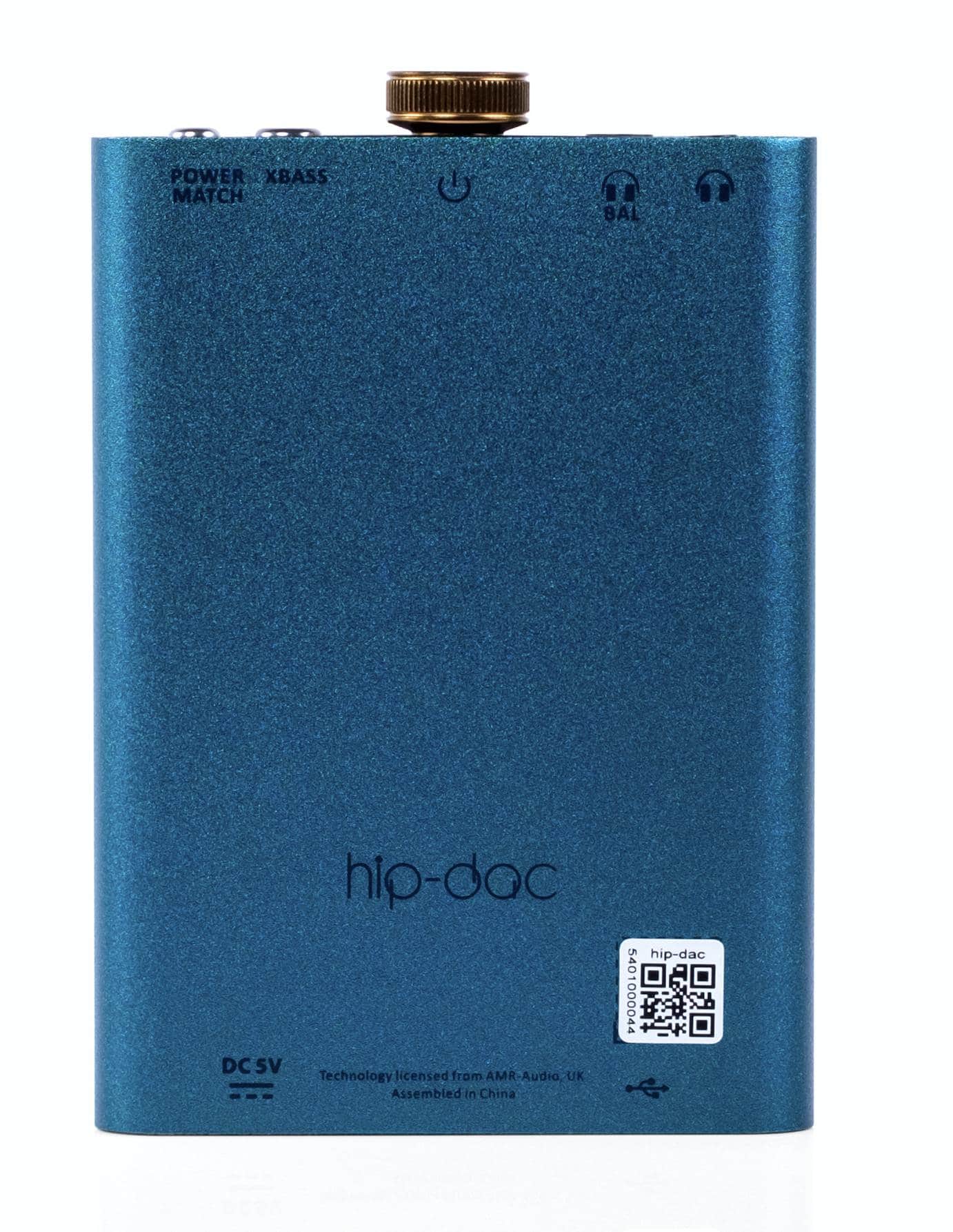 Either side of the rotary volume control reside a pair of LEDs that change colour to indicate the format and sampling rate of the digital audio being played.
"Clock-locking" tackles jitter (digital distortion), using iFi's GMT femto-precision clocking system.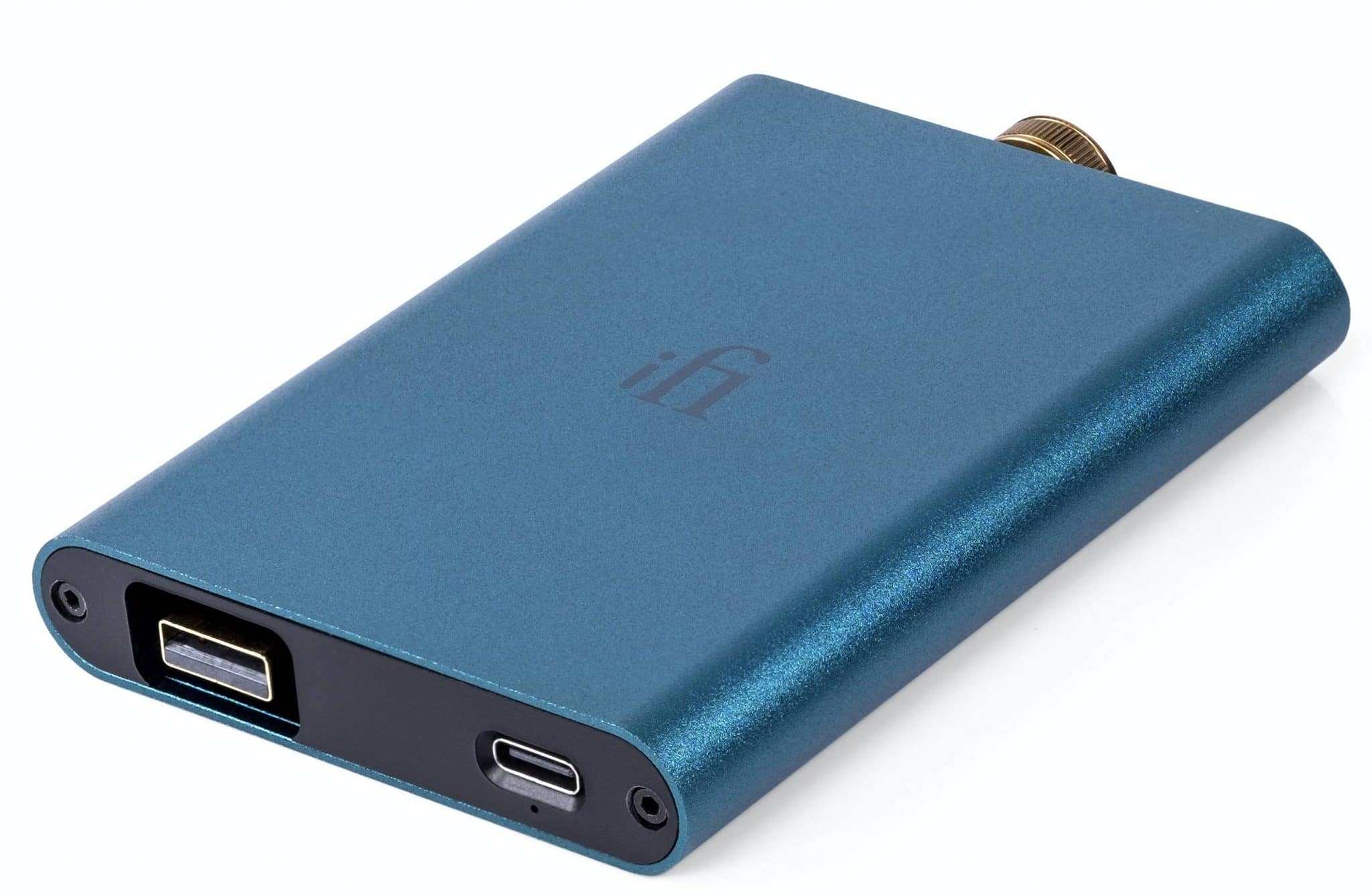 Rather than relying on firmware supplied off-the-shelf, iFi programs its own bespoke firmware, "…to enhance audio processing."
Users can even download and install different versions of iFi firmware to experiment with different digital filters if they wish.
The hip-dac's amp circuitry is of balanced (differential) design. The circuitry incorporates a custom iFi OV op-amp, TDK C0G class 1 ceramic capacitors and a power supply IC from Texas Instruments.

The amp stage features switchable gain, which iFi terms PowerMatch. This matches the level of drive to the load presented by the headphones, by adjusting input sensitivity and thereby signal strength. With high-sensitivity headphone types such as in-ear monitors, leave PowerMatch at its lower setting for but if your headphones require more drive – most on/over-ear types, for example – press the PowerMatch button on the front panel to increase gain.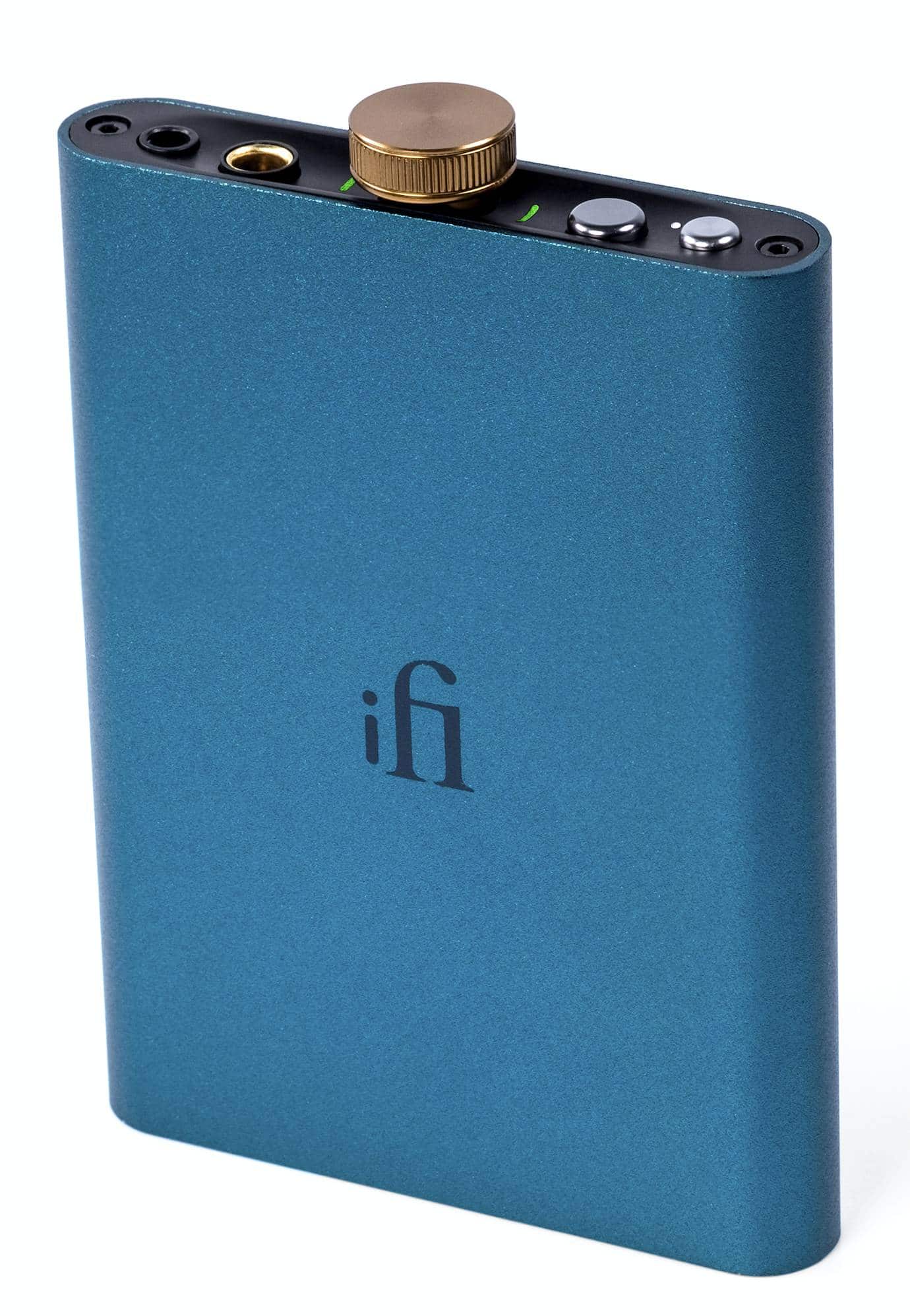 XBass is another user-selectable feature – a 'bass boost'.
The hip-dac's USB  input handles audio data up to 32bit/384kHz. It supports USB 3.0 and USB 2.0 for backwards compatibility. It is also asynchronous, meaning that the data rate is regulated solely by the hip-dac's specialised audio clock circuitry.
There are two USB ports – Type A for audio data and USB-C for charging. 
Apple's Lightning to USB Camera Adaptor is supported directly without requiring an additional female-to-male USB adaptor (The Camera Adapter is required to connect Apple iOS devices to third-party USB devices).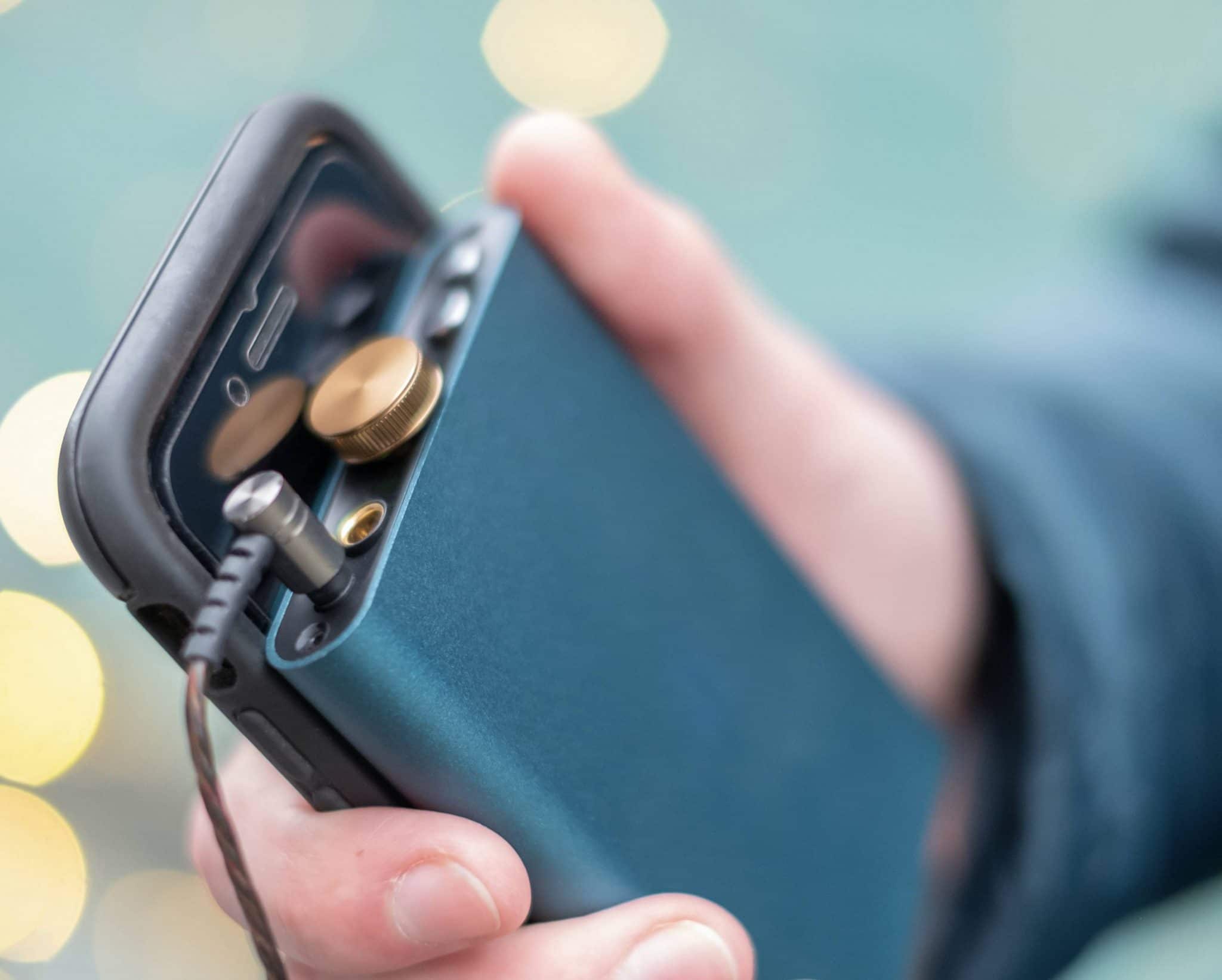 Two outputs are provided – a 3.5mm socket for headphones with a single-ended cable/connector and a Pentaconn 4.4mm output. In addition, the 3.5mm output uses iFi's proprietary S-Balanced circuitry.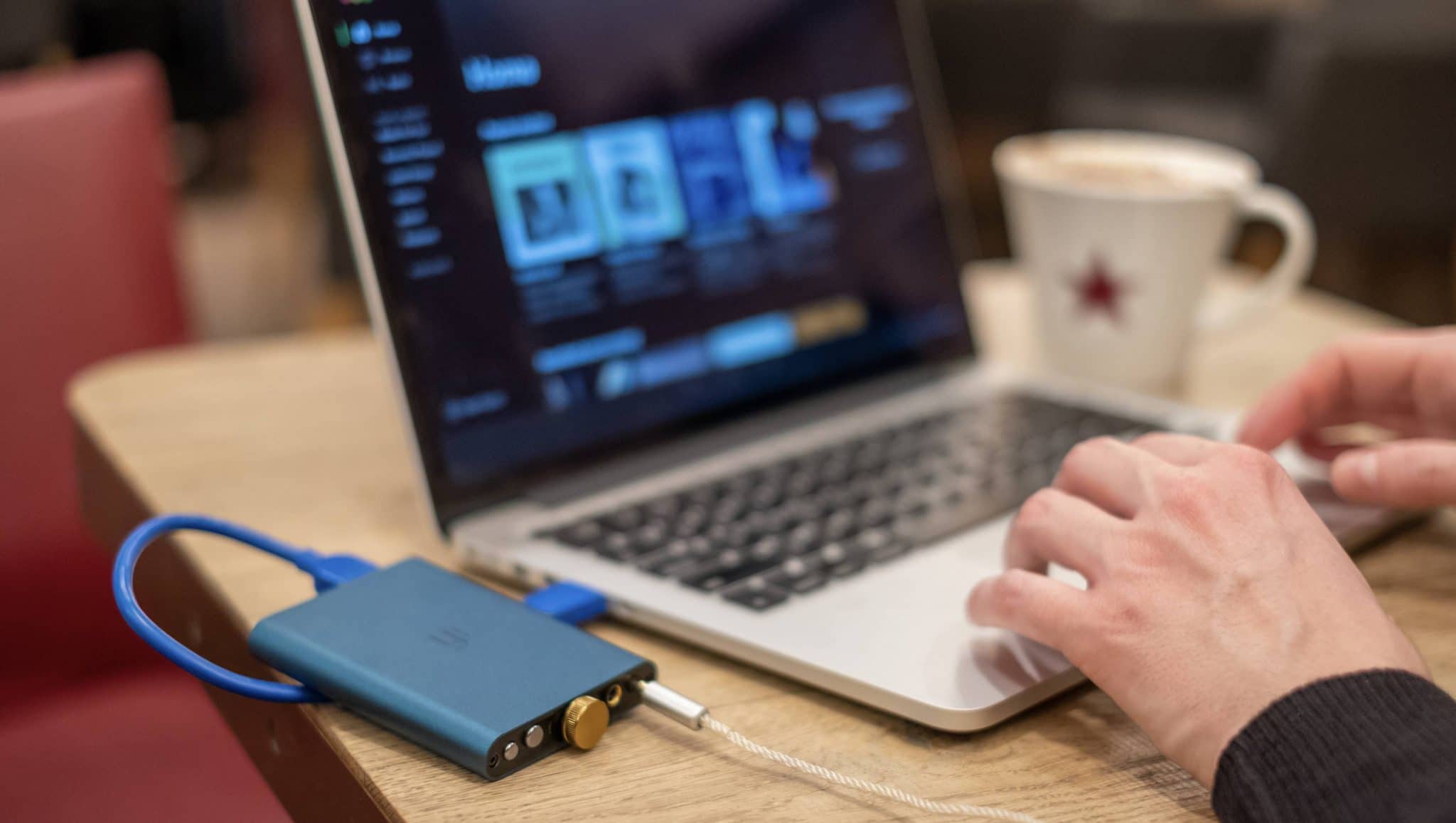 The hip-dac's 2200mAh battery lasts for around eight to 12 hours of playing time, depending on volume level. It comes bundled with three USB cables: a USB-C OTG (On-The-Go) cable, ideal for connecting Android devices and PCs/Macs with USB-C ports; a USB Type A cable; and a Type A to USB-C charging cable. (The Camera Adapter required to connect Apple iOS devices is purchased separately.)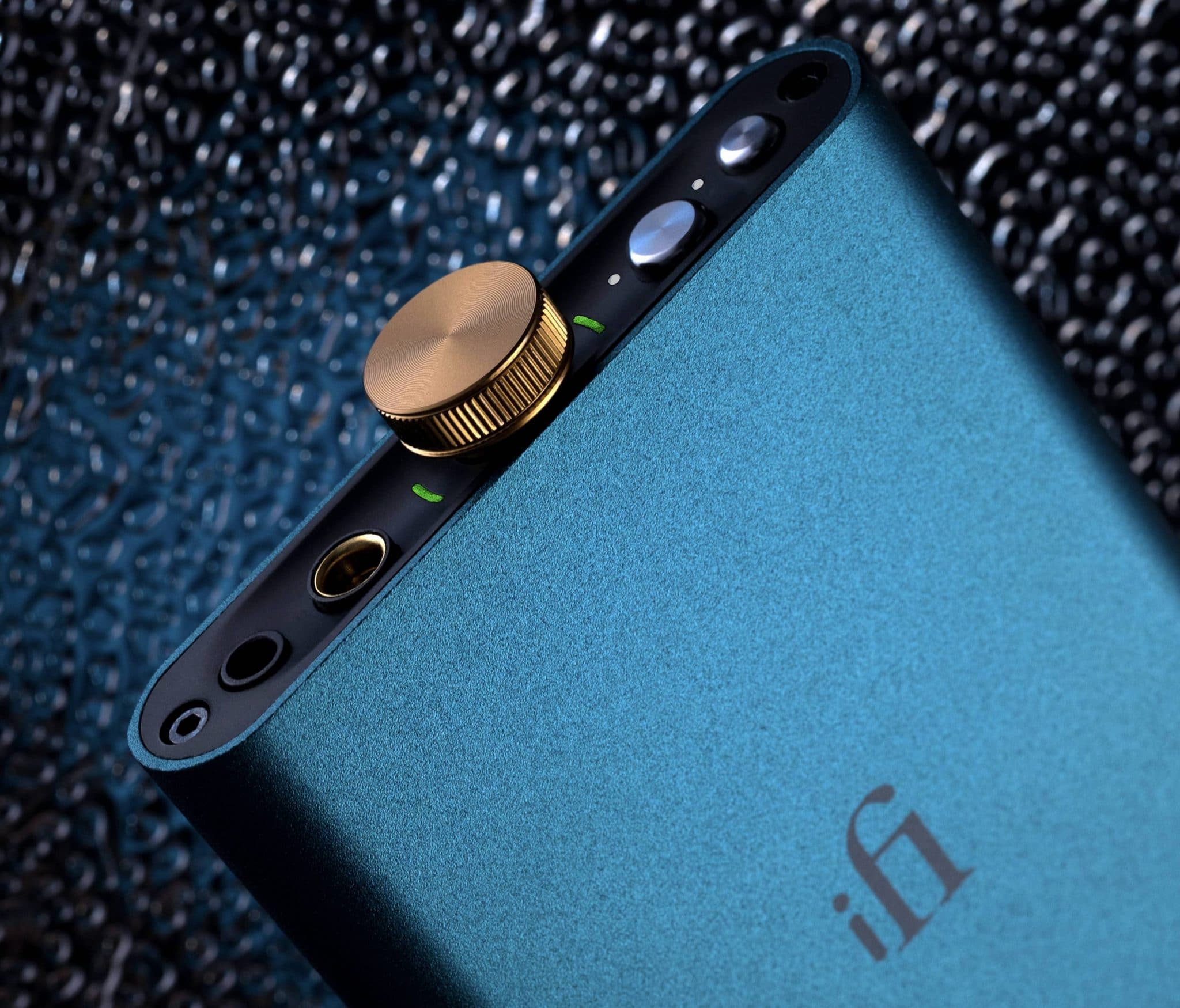 Available from February at a £149.
To read more, click www.ifi-audio.com 
[Don't forget to check out my new Patreon Page at www.patreon.com/audiophileman, for exclusive postings, giveaways and more!]