The Article
Heco Direct: a nostalgic return to design principles of the past
5th February 2016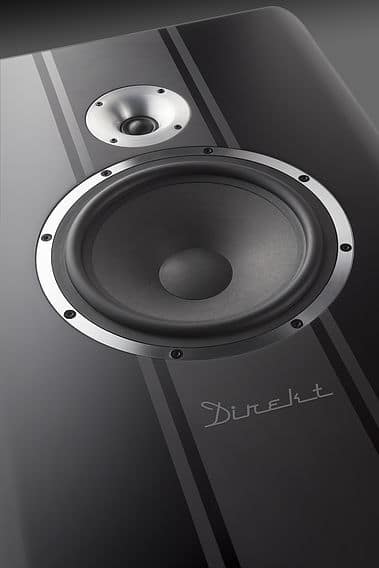 Attempting to recall the design and styling from the fifties and sixties,
Heco has revisited the wide baffle, 2-way loudspeaker format with a 27cm midbass driver with Kraft paper diaphragm and alloy chassis and a 28mm silk dome tweeter with double magnet and horn loading.
The wide baffle design provides radiused edges to, says the company, offer a lower baffle step frequency and fewer harmful diffraction effects. Meanwhile, the cabinet produces space for twin down-firing bass reflex ports with rounded ends for minimal turbulence.
The speaker runs at 95db sensitivity. Arriving in white, black and silver, the price is £2,500.
For further details call 01822 612449 or click on www.puresound.info.