The Article
Sennheiser HDC 820 Headphone Amplifier & CH 800 P Pentaconn Cable
3rd May 2017

Based upon the ESS SABRE32 DAC and supporting up to 32bit/384 kHz and up to 12.3 MHz in DSD mode, the new headphone amplifier unit utilises the analogue section and the power amplifier of the existing HDVD 800, with added tweaks

Its multiple audio outputs include an unbalanced output through an XLR3/6.3mm combined NEUTRIK socket, one balanced XLR4 and two balanced 4.4mm Pentaconn sockets. Due to its diameter of 4.4mm, it is suitable for mobile and stationary applications.

Sennheiser is also talking about the new balanced headphone connection cable, the CH 800 P. It comes with a straight gold plated Pentaconn connector in a black housing on the amplifier side and two (L/R) medical grade ODU connectors on the headphone side.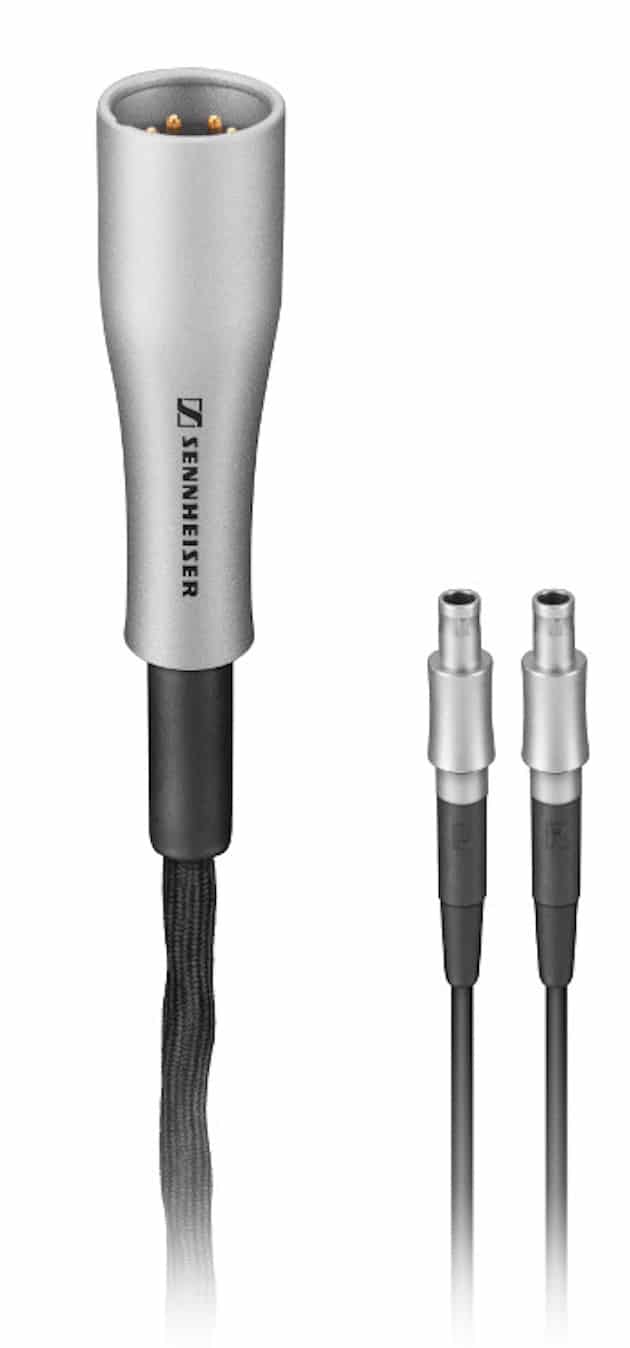 Sennheiser's HDV 820 and CH 800 P will be available from July 2017. No prices as yet.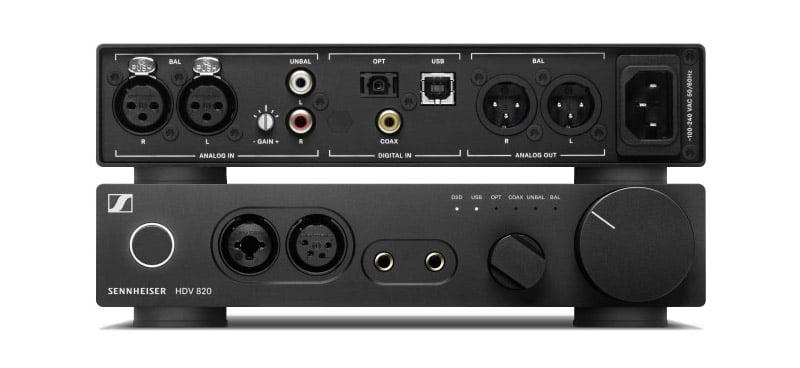 To learn more, click www.sennheiser.com