The Article
ATC HDA-DP10: Digital Audio Player Arrives in 32 bits
3rd October 2017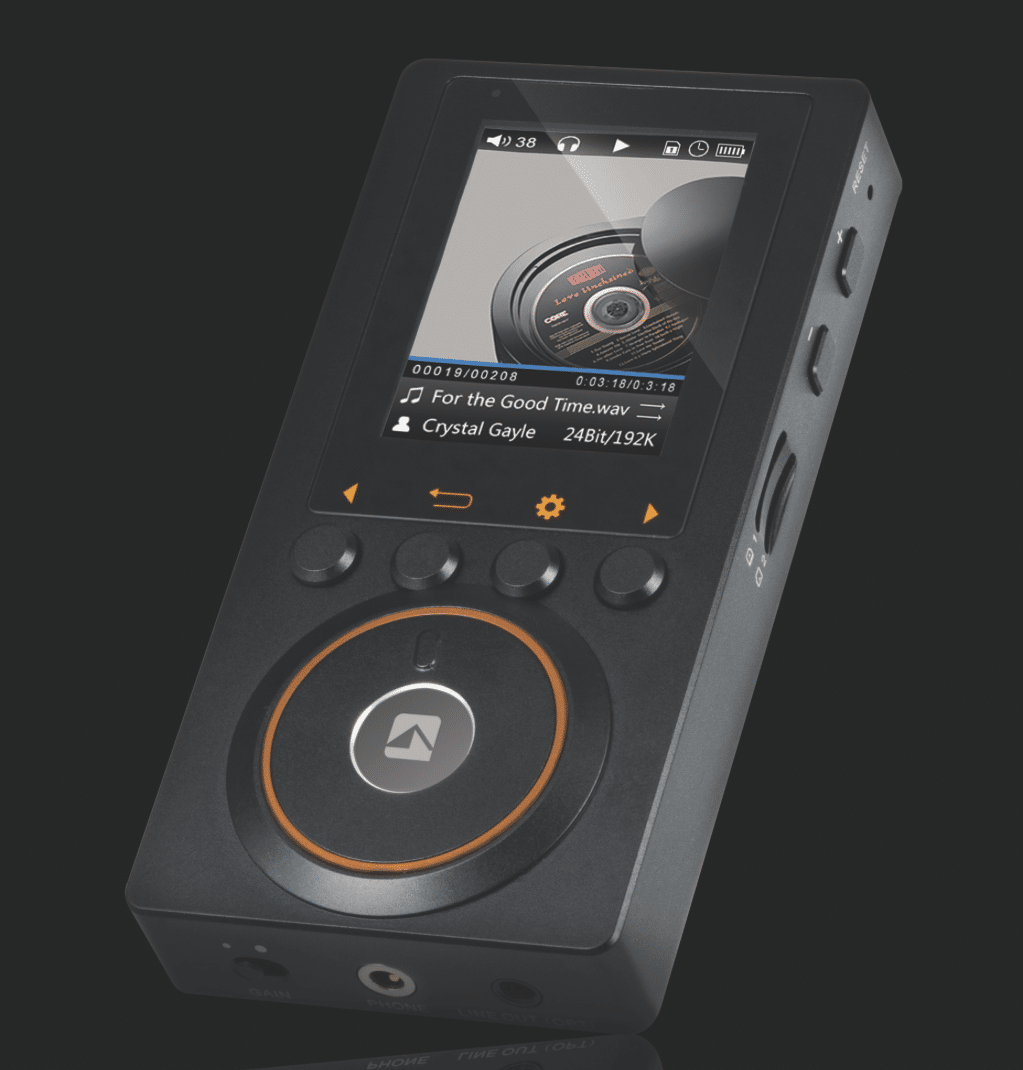 Utilising the new AK4490EQ chipset that ATC describes as a "…new generation of premium 32bit DAC," Paul Rigby reviews the ATC HDA-DP10
Compact digital music players are evolving quickly, adopting new technologies as they emerge. Taking a relatively low cost price point (well, low cost compared to many models in the market), ATC has utilised a new DAC from AKM, the AK4490EQ (incorporating 2-channels of AKM's Velvet Sound) along with a JZ4760B audio processor to support DSD, WAV, ALAC, FLAC, AIFF and APE music formats. It is accompanied by an OPA1612  amplifier.
Also included us a MUSES8920 JFET-input dual operational amplifier plus a  LMH6643 low power output amplifier.

Outside, you'll find a small, 51mm 262k colour screen. Underneath is a 100 step rotary volume knob with a maximum ceiling volume that can be adjusted.
Around the side are two micro SDXC card slots of up to 128MB. A micro USB port is used for charging while the battery takes four hours to charge and the unit has a nine hour life in between charges.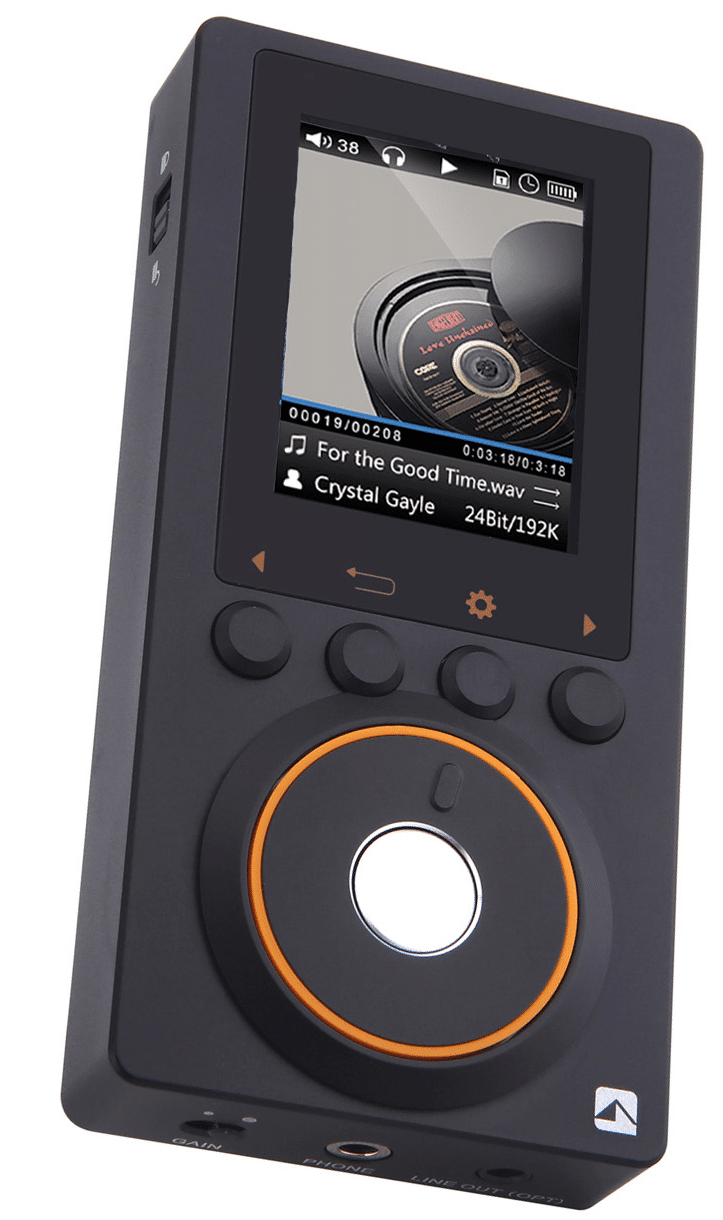 Spanning 53 x 107.50 x 16.50mm, the DP10 weighs in at 141g and, in the box, includes a USB cable, short optical cable, a 3.5mm recording cable and a small user manual.
IN USE
I get the impression that design is not ATC's forte. I've always been impressed with the company's sound quality which is paramount, of course, but I get the feeling that the in-house designer has just left his job designing garden sheds for B&Q, if you get my drift. The DP10 reinforces that perception because it is not a particularly svelte design, being more of a brick than a fine work of elegant art. That said, it remains pocket sized and it is robustly built.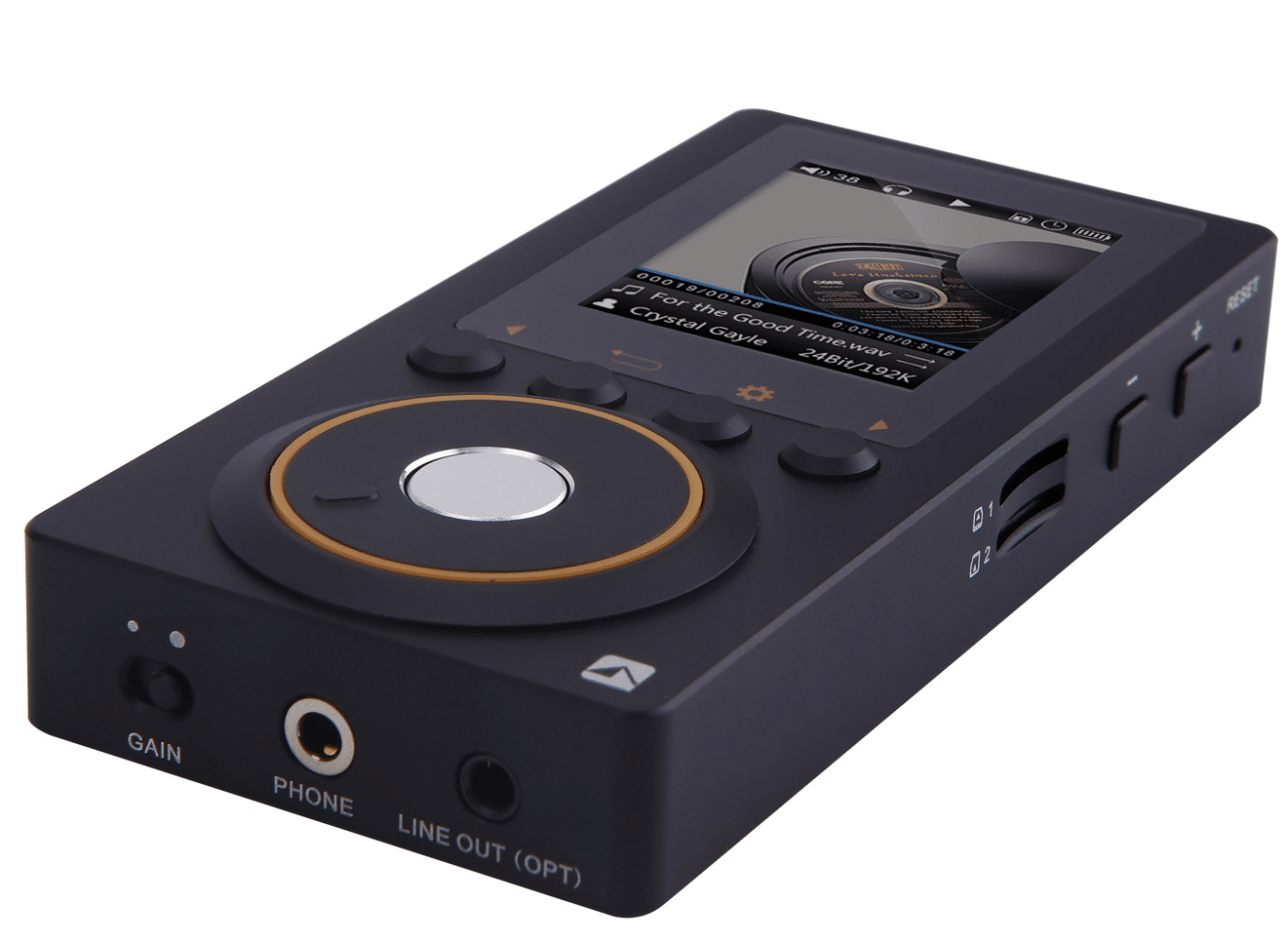 Oddly, I actually found the DP10 a more pleasant experience to use than its more expensive and technologically capable brother, the DP20. The buttons on the DP10 tend to be raised as opposed to the inaccessible dimples on the DP20. Also, there is more grip to the rotary, front-mounted, selector than on the DP20. I'm still not a fan of this selector as a design statement, the finger does tend to slip when you're in a hurry, but it is more responsive than the DP20's version while I like the DP10's central selector button in the centre of this rotary disc. I also prefer the more methodical two button volume selector to the DP20's hidden knurled knob affair.
The DP10 also includes a useful 2-step gain switch: great for earphone use while its duel mini-SD option offers more flexibility.
SOUND QUALITY
I began with jazz and Sonny Rollins' St Thomas and was immediately impressed by the generous degree of space around the midrange which allowed the Rollins sax to express itself fully. The dynamism and complex harmonics from this instrument can be tough for a Digital Audio Player (DAP) to portray but the DP-10 handled this task with aplomb, for the price. More than this, the upper mids illuminated the rather shy piano well, tracking the rather chaotic resonances from this instruments with ease. The double bass was a little light, there wasn't really the deep, reverberating lower frequencies that you would wish from this instrument although the bass could still be happily followed by the ear. Also easily heard was the drums. Consisting of a range of drum types, just about the lot were involved within this track which allowed the ATC to show its sharp transient speed in terms of percussive response but also its tonal accuracy within the upper mids. More than that, the treble-infused cymbals sounded both clean and fresh but also satisfyingly fragile.

I pursued the delicate flavour of music reproduction with Looking for a Home from Kevin Greeninger and Dayan Kai at 24bit/176kHz. A track exhibiting two male voices, one acoustic guitar and a slightly electrified guitar plus lots of space.
The ATC lapped up this challenge and offered a heap of air and space that provided a wealth of dynamic reach but also added tiny reverb tails to both the voices and instruments that added size and richness to the sonic output. The song offered a sense of luxury as delicate and dainty details were picked up by the ear. The sense of clarity was aided by the DP10's natural sense of focus and never allowed even a hint of lower frequency bloom or upper frequency smearing. The precision was enhanced only enough to keep control of the wealth of sonic details here, never too much to add a clinical edge. This song proved a very easy listen indeed.

I ended on a high energy track from Skunk Anansie, Hedonism at 16bit/44.1kHz. Big on bass, big on vocal projection and a offering an epic soundstage. Could the ATC cope with a change in approach?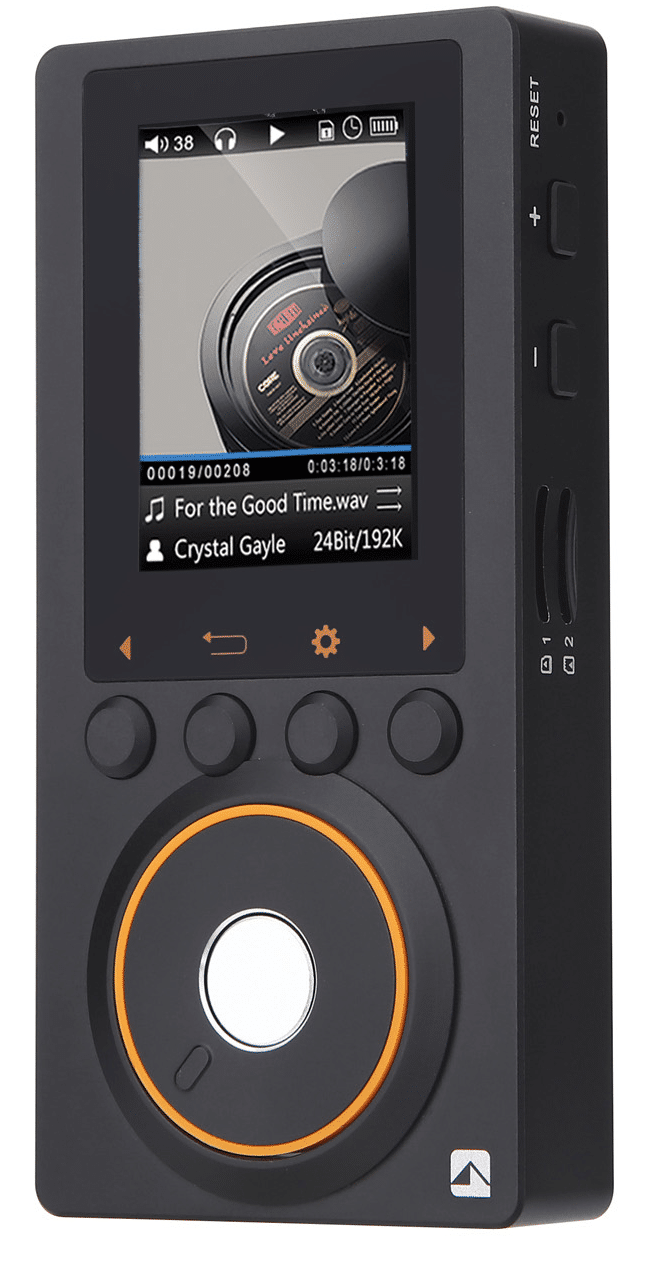 Let's address the bass first. There wasn't that deep, thundering bass that benefits a rock response but what did appear was a firm, punchy and relatively weighty bass response. This bass was focused and offered extra precision and accuracy. In some ways it was more effective because of that. Electric guitar was full of nuance and detail as was the strummed acoustic while the lead vocal provided all the emotion, passion and sensation that you could want. The vocals were involving too, drawing you into the drama of the piece.
CONCLUSION
It might not be the most pleasant looking object but the ATC HDA-DP10 certainly knows how to play music. There's a host of DAPs in and around this price point and cheaper that promise much and only serve to compromise. The DP10 provides a wealth of sound quality that enhances its value for money. If all I have to do is put up with its brick-like styling then that's a small price to pay because this is a superb player of music.
---
ATC HDA-DP10 DIGITAL AUDIO PLAYER
Price: £200
Tel: 07985 768 460
Email: [email protected]
Website: www.atc-hifi.com
---
GOOD: solid build, focus and precision, open mids, clarity
BAD: clunky design, rotary selector, deep bass
Rating: 8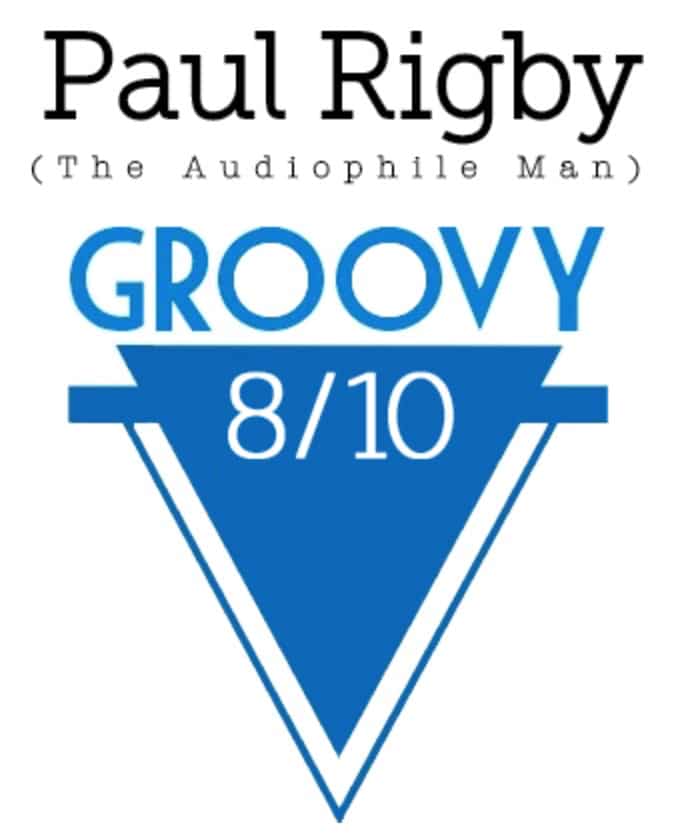 ---
REFERENCE
Fiio F3 DAP
MacBook [SSD]
Astell&Kern AK120 [Red Wine modded] DAP
Sennhesier HD650 headphones
Sennheiser HD800 headphones with Atlas cable