The Article
Parasound Halo Integrated Amplifier: What's big, curvy and says "What?" 160 times? Need a HINT?
18th April 2017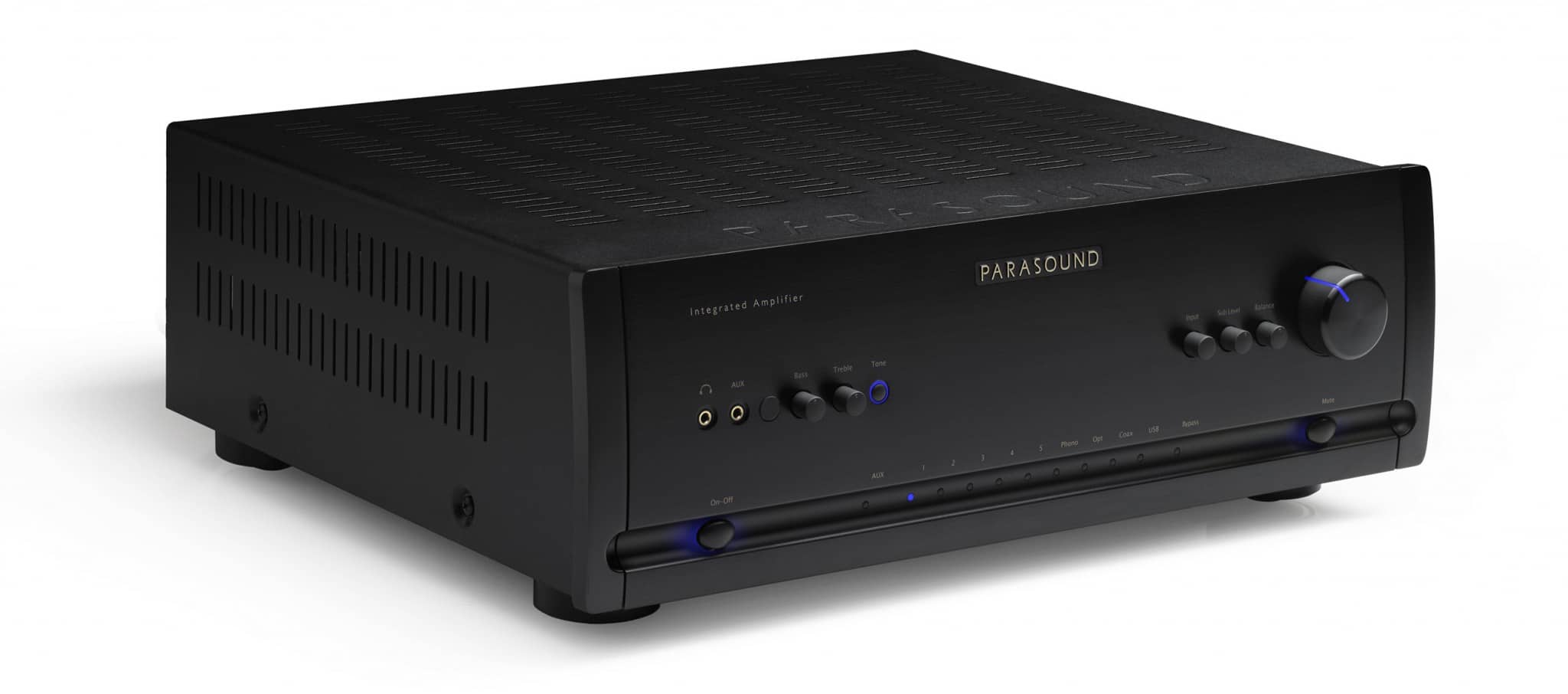 If you are in the market for an integrated amplifier/DAC with AV sweetners then pay attention to Paul Rigby who gives the Parasound Halo a test
Bit of an Swiss Army knife, is the Halo. It does a bit of this and a bit of that and, thus, will appeal to a lot of people.
This is a big box, spanning 437 x 413 x 150mm and weighing in at (bend those knees first) 15kg. That's a good sign. Firstly, because if you're going to offer a lot of features in an amplifier then I want a power supply big enough to handle it and one that will provide lots of headroom so that the sound never wheezes or coughs. Even better, this is a dual mono design which will aid the reduction in noise. Rated at 160W, the Halo (Or HINT – Halo INTegrated – as it's know around the company) won't be croaking or spluttering.
The front chassis design is typically Parasound. Neat, demure, stylish, satin-finished and a rounded-edged. Occupying it are the on/off button, input switch and a sub level. There are facilities for AV here which I won't be reviewing but AV fans will find plenty to like with this design. There is a line of input lights sweeping the bottom of the chassis and I'm happy to see a large and easily accessible mute button too. Ideal for vinyl cueing.
You can also find a supplied headphone socket but its a mini-size of 3.5mm and not a full size model of 6.35mm. This is a mistake, for a unit of this price point and will limit the type of headphones that can be used. Yes, you can utilise an adaptor for this headphone design with larger termination plugs but using such an adaptor lowers sound quality immediately, destroying the sonic edge such designs might offer. Parasound should have included a full size headphone socket or none at all.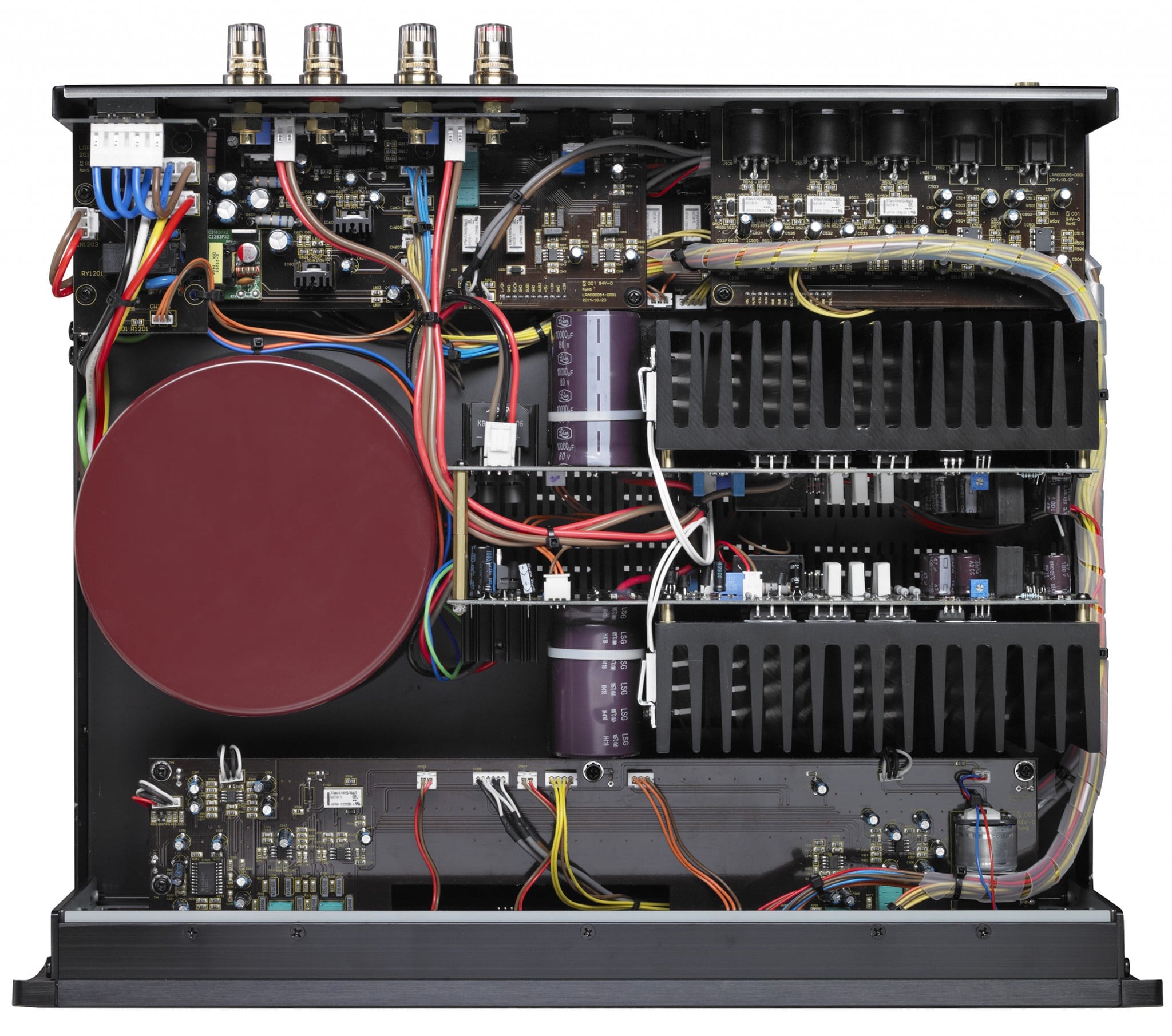 There is also a full set of tone control plus balance knob. They are a complete waste of time. I know, I know, the company will shout at me and say that – in these enlightened, post-70s tone control times – it's for those 'worst case scenario' recordings that benefit from a bit of tweaking. To me, that's a bit like hanging a square mile piece of cling-film from the clouds to prevent yourself becoming wet when you walk to the shops to buy a bottle of milk. Why go to all the bother? Why use precious dollars as part of the amplifier's limited budget? Dollars that could have been used to upgrade more important components? OK, look from the other side of the fence. Why bother playing such a poor recording in the first place? Buy another instead and enjoy yourself. Life is too short! Why play the poor quality one while knowing, deep down inside, that it's poor even with tonal control tweaking? Tweaking that will probably only fix 10% of that recording's sonic issues, anyway. I ask again, why bother?
Around the back are AV-related subwoofer/pre-amp feeds with integrated high and low pass crossover filters to provide speaker combo options, stereo speaker connection, five RCA sockets plus a balanced XLR option. The phono amplifier caters for MM and MC with two loading choices (a nice addition). A ESS Sabre ES9018K2M DAC is included with USB, coax and optical inputs roped off into a digital section. The USB can handle 32bit/384kHz while the rest top out at 24bit/192kHz. DSD is also supported up to DSD 256.
The home theatre input bypasses the amplifier's volume control and hands the signal to the power amplifier section. Handy, if you want to integrate the Halo into your surround set-up.

The Halo feels nice to the touch. It looks quality too. The included remote control is basic in terms of controls, easy to use, large buttons (a good thing) but the remote's finish is basic and smacks of cost cutting or as a last minute entry into the box.
SOUND QUALITY
I began with vinyl, from an external phono amp and played a Vinyl180 reissue of Gary Numan's Me! I Disconnect From You from Tubeway Army's Replicas LP and was rewarded by a welcome sense of neutrality across the broad soundstage. Where to begin? The music sat with a spacious and airy soundstage that allowed each instrument to breath, while adding to the floaty reverb effects that hung of synth lines very effectively indeed. The general demeanour was…fresh. A clean, open, pure and crisp sense that always remained musical and never dipped into the clinical. Those synths were also also full of texture and offered enough separation to give each a sonic personality that was easy for the ear to identify. Part of the reason for the latter was the low noise aspect of the presentation. This meant that, right from the off, the Halo started from a quieter background, giving subtle sounds a chance to be heard such as synth-based rhythm lines and ambient effects.
The lower frequencies from the organic percussion was full of character but strong and powerful in its delivery. The ride cymbal was in plain sight which indicated a sense of focus, a lack of midrange smearing or bass bloom, either would have hidden this instrument easily. As for the bass itself? Via the bass guitar, for example, it offered a strong foundation for the track, was precise and also sprightly in terms of pace. A good start, then.
Before I left the analogue realm and headed for the digital, I plugged my MC-powered turntable into the phono stage, set at 100 Ohms and played the Numan track one more time. While the built-in phono amplifier lacked the clarity and focus of a top quality external mode, I was more than happy with the performance of the Parasound freebie which provided a strong and solid bass floor, excellent upper midrange insight, considering the nature of the technology plus a broad and textured soundstage that offered plenty of excitement and musicality for those on a limited budget.

While I was spinning vinyl, I tracked the sound quality via my Sennheiser HD 800s via the front-mounted headphone socket and was pleased by the performance in that it retained the basic personality of the amplifier itself. Sometimes a built-in headphone amplifier can sound like it is divorced from the amplifier it sits within, not here. The sense of midrange clarity and bass power might not have reached a dedicated external amplifier's performance but this internal model reach admirable levels of quality, nevertheless.
Turning to CD now and the new Sierra release, Gene Clark's The Way I Am from the new Lost Studio Sessions 1964-1982. Extending the soundstage vertically, Clark's vocal delivery was both clear and offered appreciable diction. A nod to the low noise presentation of the amplifier. Clark's voice was well modulated which allowed him to emote this candid song with great sincerity and an almost restrained power. His accompanying guitar almost rang in a mellifluous manner, the metallic nature of the guitar almost flying like a tinkling river, such was the life and vigour of the plucked and strummed strings.
I then plugged in my Red Wine Audio-enhanced Astell & Kern AK120 into the front-mounted Aux port, playing Bob Marley's I Shot The Sheriff at 24bit/96kHz. The song played a little cooler that I was used to but, after extensive listening, I realised that what I was hearing was a 'more neutral' output than I was used to for this price point via this source which can be a touch on the warm side with many other like-for-like components. The effects I was hearing was down to the infusion of air and space into the soundstage. I cannot remember hearing this sourced track separating the instruments quite this much. It gave the music an unusually free and roomy aspect. I'm more used to a claustrophobic presentation. The spacious nature of the music aided the wonderfully high-pitched backing voices, giving their harmonies a new sense of life while Marley sounded relaxed and poised, floating on the beat with ease. The low noise was also effective in mining for subtle frequencies. The rhythm guitar and organ were superbly presented here while bass, especially during the little heard (at least if you hear this track on the radio) bass dub sequence at the end of the track. Here, the bass almost bristles with electricity which is invigorating and exhilarating to the listener.
Slightly less audiophile but very common as a source, I plugged my laptop into the rear USB port. In my case, a MacBook Pro with a SSD drive. I then moved to DSD 64 and Eric Bibb's Meeting at the Building a gospel-esque blues piece feature harmonic vocals and organic instruments.
This was an interesting digital track to test the Parasound because of the sheer number of events occurring within the soundstage. Instruments seemingly by the dozen with varying vocals – in addition to Bibb's own – plus harmonic snatches and mini solo instrumentals shooting from left to right. Yes, the Parasound coped easily and tracked each and every movement with some ease, painting a sense of discipline but also a level of musicality that kept the foot tapping. The music never felt dry and soul-less.
Next up? The sane track but, this time at DSD 128. Firstly, I was gratified that the Parasound could tell the qualitative difference between a DSD 64 track and a DSD 128 track because the latter sounded far more expansive and mature via the DAC. There was a whole lot more room for the dynamics within this track to stretch and to play. The 64 track hit too many glass ceilings, giving a slight distortive and noisy feedback but the 128 showed almost none of that which was a testament to the low noise nature of the Parasound hardware, allowing such space and air to occur in the first place. This mean that vocal crescendos were not to be dreaded and instrumental solos flowed in a precise and focused manner.

Finally, I tackled DSD 256 via the Frank Bridge Variations: 4. Romance via Benjamin Britten. Here, the strings soared and stretched over the soundstage in a naturalistic way. Always flying and never being hampered by the technology. Even during very high crescendo points, the Parasound never entered into a bright or strident point, merely translating the music evenly and with due care and attention.
CONCLUSION
A highly accomplished piece of hi-fi equipment, the Parasound Halo offers a wealth of sonic options that should satisfy any determined audiophile while never falling over while delivering. The Halo's neutral sonic stance allowed the music to speak for itself and, thus, provided a truer sense of what the artist was trying to say. That is, the only emphasis heard in the music during this test derived by the artist themselves. This is how it should be. Whether you're talking analogue or digital, the Halo performed superbly, across all formats and sub-formats, providing a basic sound quality that hit a peak way above its own inherent price point.
---
Price: £2,700
Tel: 01242 511133
Website: www.multi-room.com
---
GOOD: build quality, DSD performance, phono amplifier, spacious soundstage, neutral sound
BAD: remote control build, tone controls, mini-headphone socket  
RATING: 8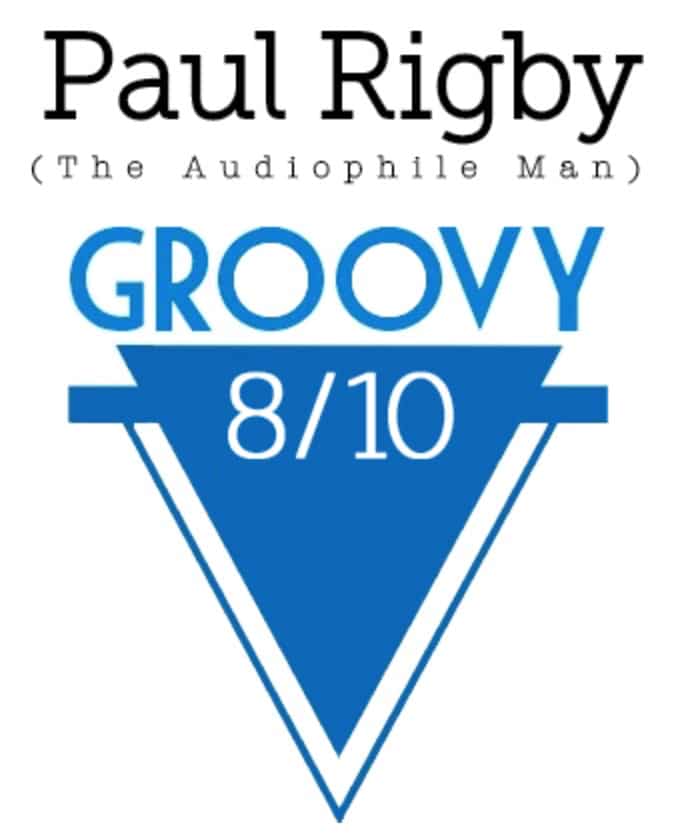 ---
REFERENCE SYSTEM USED
Origin Live Sovereign turntable
Origin Live Enterprise 12" arm
Transfiguration Proteus cartridge
Leema Essentials CD player
Astell & Kern AK120 (Red Wind modified)
Icon Audio PS3 phonostage
Aesthetix Calypso pre-amp
Quad ESL-57 speakers with One Thing upgrade
Vertex AQ/Tellurium Q cabling
Harmonic Resolution Systems Noise Reduction Components
All vinyl was cleaned using an Audio Desk's Ultrasonic Pro Vinyl Cleaner