The Article
The Guitar: The Key to The Pathway of your Inner Glory
28th July 2017
It's horribly paternalistic and 'Western' to say this and also pushes aside hundreds of years of music history into a large corner but the electric guitar might just be the most important and popular musical instrument there has ever been on the planet.
The reason I venture to say this is because it brought professional and studio quality music technology to ordinary people way before the internet and computers hit the scene. Even in these days of computers, it still dominates. It's still seen as an essential component in popular music. There's also none of this 'studying at college for several years' rubbish with a Fender. An electric guitar is relatively cheap so poor people have a good chance of grabbing one and, if you get your head down, you can not only learn to play one in your bedroom, on your own, but the instrument opens itself up to innovation and exploration. Again, without a teacher saying, "No, sunshine, stop doing it that way. You can't, it's against the rules." With an electric guitar, there are no rules.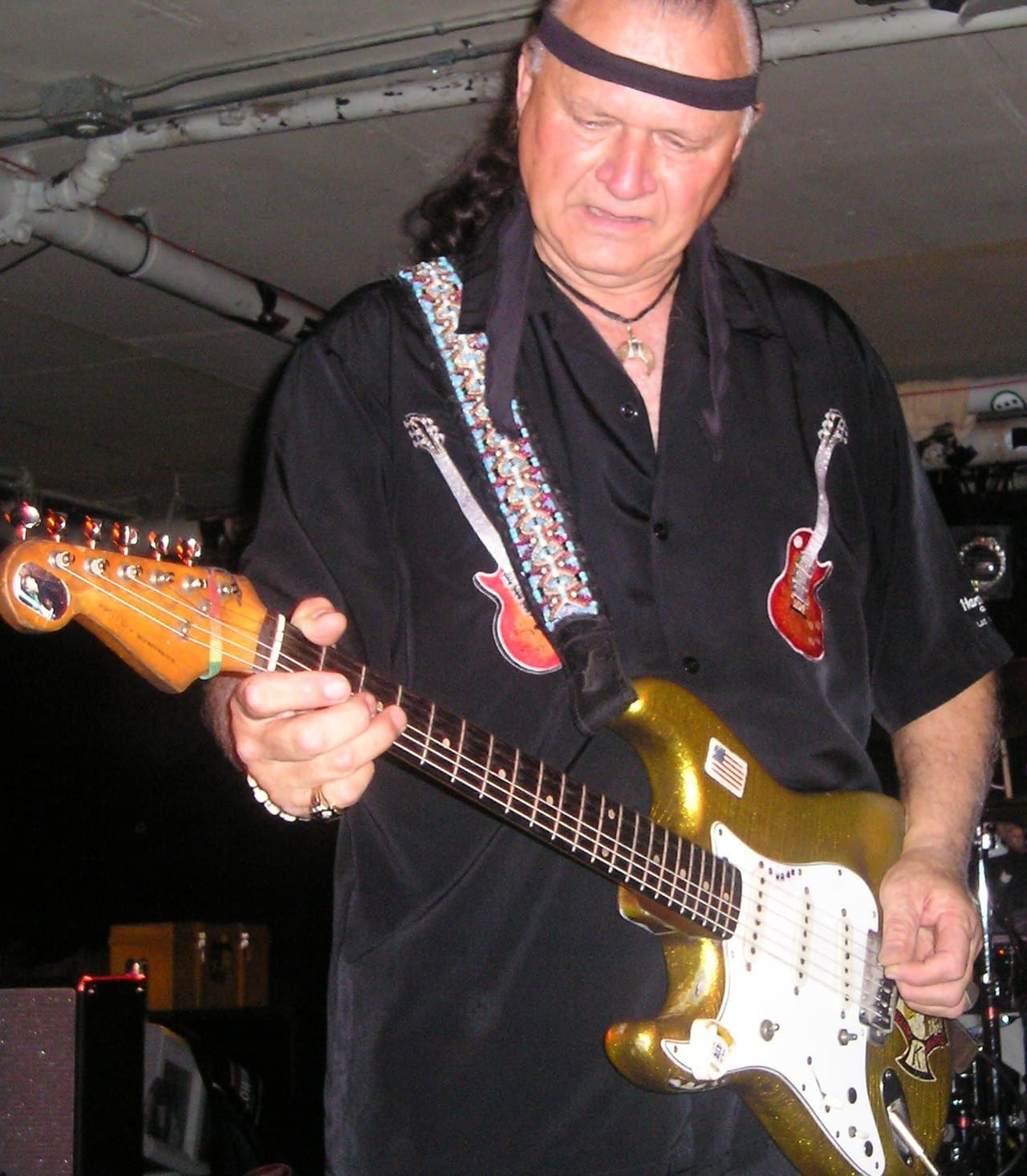 An electric guitar is also LOUD (well, as long as you connect it to a big enough amp). It is the perfect tool for expression, for howling at the moon and your audience. It is the perfect tool to rebel. As such, it can be a weapon against perceived injustice, against restriction and, well, just 'against', basically.
An electric guitar is also full of emotion. It can produce anger and happiness, it can make you laugh and cry like a baby. In the right hands, an electric guitar can talk like no other instrument can. Related to that, an electric guitar is a great communicator. It crosses country and cultural boundaries and needs no interpreter. In a world of seemingly eternal conflict, we need more tools of communication like the electric guitar.
Now, as in all walks of life some people are good at some skills, some are particularly talented and some are total and complete geniuses. As such, there guitarists and then…there are guitarists.
We know a lot about those sort of people: Jimi Hendrix, Eric Clapton, Jeff Beck, Jimmy Page, Ritchie Blackmore. And that's just the rock fraternity.
There are others, of course. In some respects, there are also more important guitarists out there than the list of luminaries that I've just listed. Important because the early pioneers where just that. They showed the rest just what was possible. Even if the players who were influenced by the pioneers didn't copy them directly, they opened doors to the possible and allowed them to develop their own unique styles.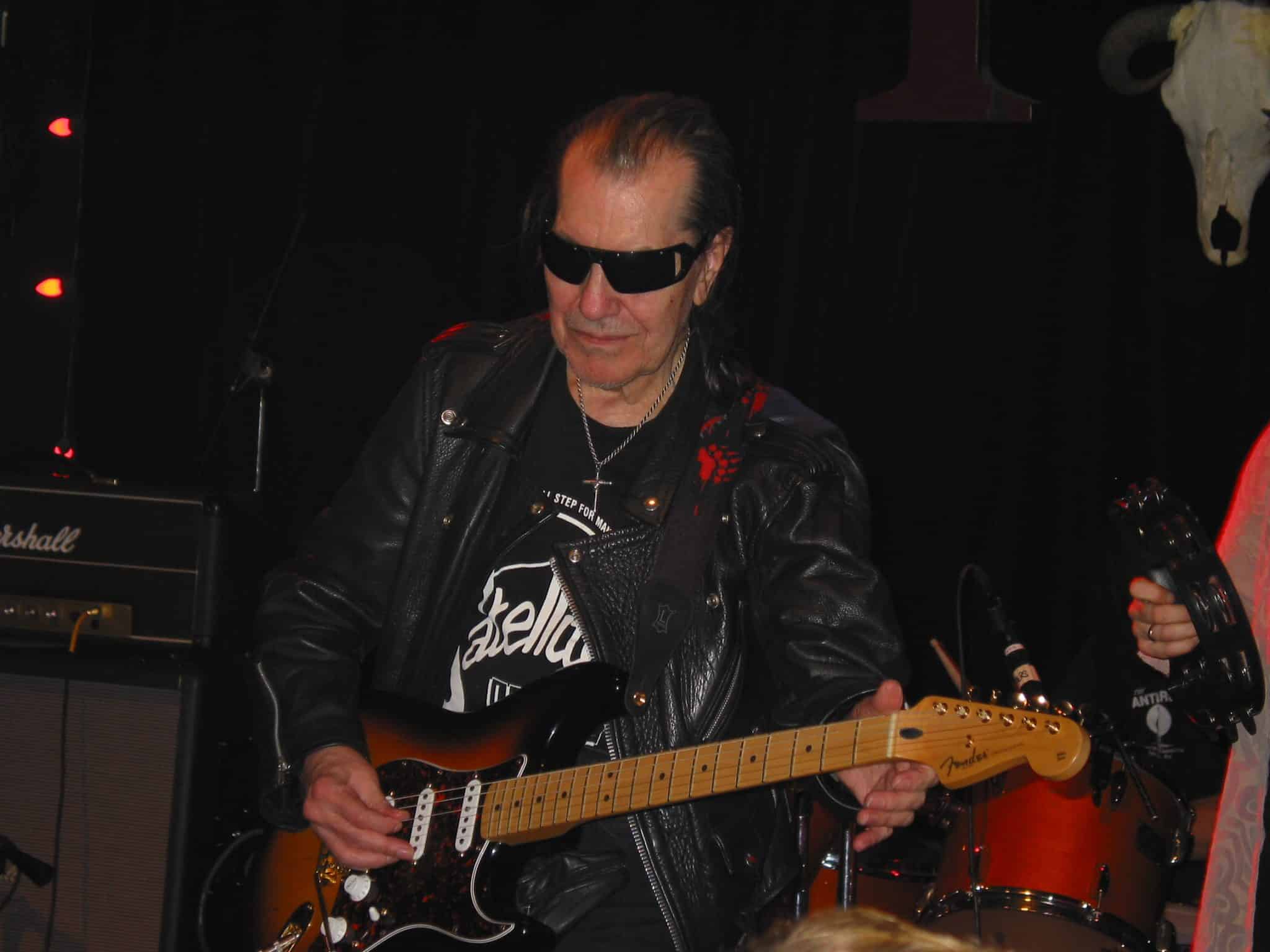 I'm talking about fuzz guitar man, Link Wray, surf guitar genius, Dick Dale, and Johnny 'Guitar' Watson who was so good at his craft that, yes, he even had the name of his instrument as a middle name. All can be found on CDs published by the Righteous record label.
The labels's compilation, The Kings of Distortion Meets The Red Line Rebels, 27 Tracks of Fuzz, Feedback and Fury is the rather long yet wholly emotive title that says it all. On this CD is Wray, the main who apparently stuck a screwdriver (or was it a pencil?) in this speaker and produced the first distortion from his guitar amp. On this CD too is Roy Buchanan, one of the finest guitarists of the blues rock genre. Terribly ignored but a man who directly influenced Jeff Beck, The Band's Robbie Robertson and ZZ Top's Billy Gibbons.
Guitar Slim was one of guitar history's greatest showmen: he needed every inch of his 350 feet of guitar line back to his amp. In technical terms, though, he was a direct influence on the likes of Buddy Guy, Earl King, Guitar Shorty, Albert Collins and Chick Willis. Quite an array of blues greats right there.
Johnny Guitar Watson is there too but also on his own CD with soul vocalist, Larry Williams on Two for the Price of One. Watson was known for his blistering rapid-fire attack, done without the aid of a pick, that was wowing audiences well before futuristic effects that rock guitarists flaunted, what, 15 years later?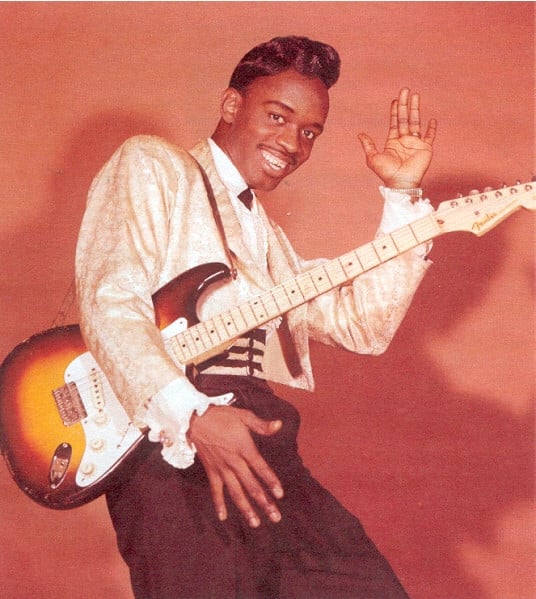 Then there was a king of surf guitar who appears on The Search for Surf. Dale was the kind of the surf guitar and basically invented the entire genre. Full of fire, he was also technically gifted. His innovations included merging cultural styles from Eastern Europe and the Middle East and his mobile reverb units were truly inspirational. Well, Jimi Hendrix thought so, he played the guitar exactly like Dale: upside down and backwards without restringing it for his left-hand play. There's plenty of other guitar acolytes of this compilation including The Scarlets, The Routers and The Tornadoes.
So, yes, the guitar is all things to all men and women but it helps to be enlightened by a guitar god who doesn't impose his or her technique upon you but just says, "Here, look what I can do, you can do it too and here is the pathway to your own inner glory."