The Article
Sennheiser GSP 300 gaming headphones: Accentuate The Positive
30th November 2016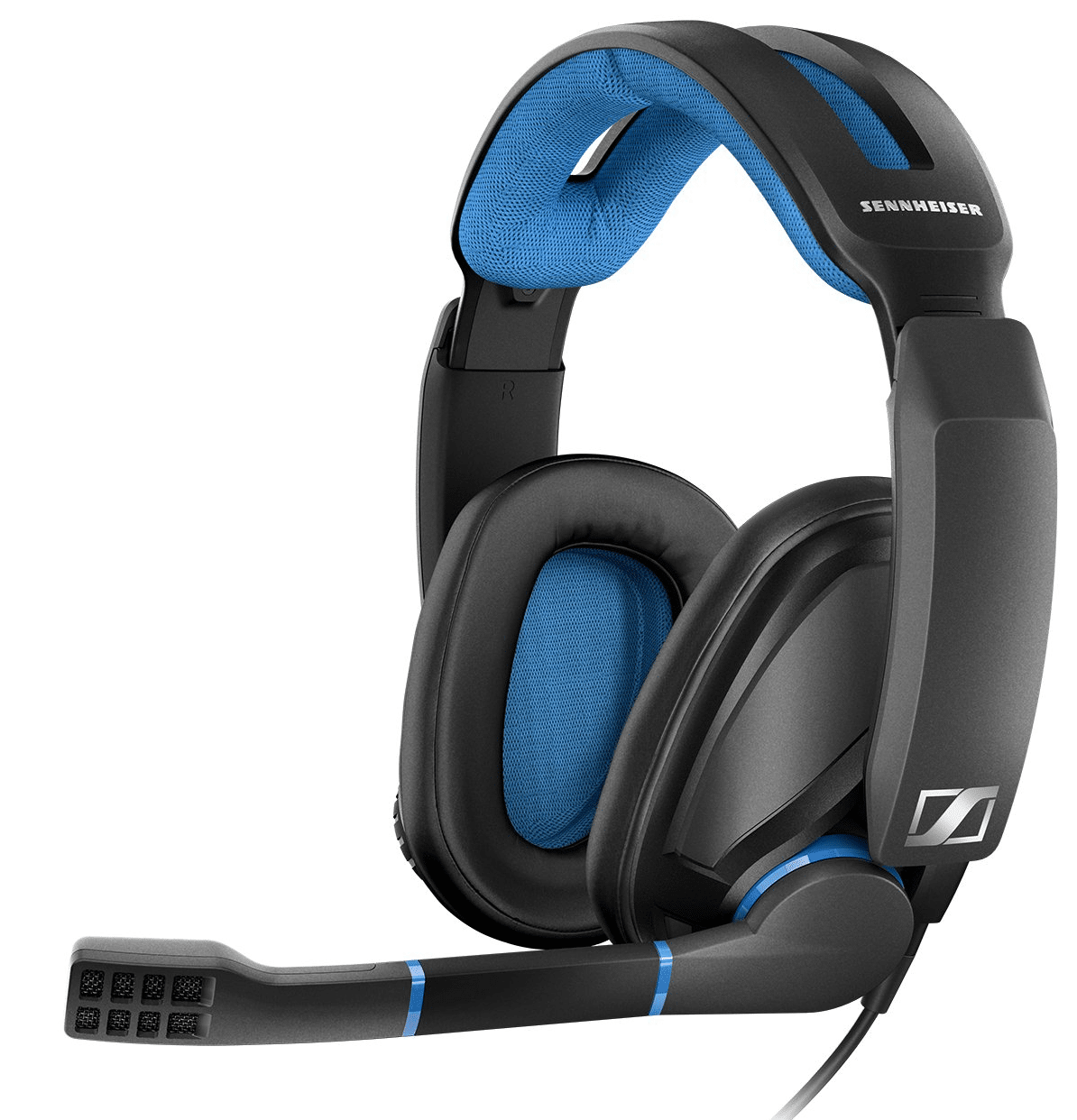 These days, gamers need headphones as much as audiophiles. Paul Rigby reviews Sennheiser's new GSP 300s
Once upon a time, when I was much younger, the sun shone all day and the grass was greener, I used to be a computer games journalist for a number of national magazines. I had every computer and console under the sun (and there were a lot more going around in those pixellated days…most of them are cobweb-strewn in my basement), my office was swamped with new games to review (most of them are cobweb…etc, etc), I was interviewing games designers and companies, attending trade shows, you name it.
Because of that, I'm aware of the spiel that arrives with it. It's even more intense and outlandish than the hi-fi industry and hasn't changed a jot. Take a pair of gaming headphones, for example. Even now, the hardware tends to be for the "discerning" gamer (no good for the dull or positively stupid gamers then, eh?) The included features are, naturally, "bleeding edge" technology (what else?) Just about every feature within will give you a "tactical edge" and many are covered in a camouflage paint job or flashing LED lights. Oh, and as for the sound quality? When bass is described as "bone shattering" then you know it's time to bin the press release.
Audiophile or gaming headphones need to be treated with care. Why? Because they are sitting on your ears. Delicate piece of apparatus they are too. If you want to experience overly-emphasised sound through a gaming rig that apes a badly designed surround sound system then do it via a pair of speakers only. Hence, I would advise you to avoid the cheap and nasty headphone models out there and head for a brand that you trust. There's a few good designs on the market and several of those are reliable performers. Sennheiser's GSP 300 design, with its audiophile credentials, are obviously of interest.
Because of this cross-over, the 300s are intriguing.
What you won't get here are flashy design lines. Look, it might be my age but when I see a pair of headphones that look like the intestinal tract of an alien after a bad curry then, firstly, I hesitate in putting them on my head for vanity reasons (I was 13 years old but I'm not now and I don't want to be forced into looking like that again, thank you very much) but also, for such headphones designs, I wonder if most of the budget has been shoved into the plastic mouldings.
In terms of features for the 300s, I was happy to see that the cable was particularly long (2.5m) and that the termination ends in a headphone/microphone splitter which is ideal for some PC sound boards. An adaptor for console use (Playstation/Xbox) is also included: a nice touch.
On my head, I found the design comfortable with leather covered ear pads sitting easily on the ear while the splitter head band should stop or, at least delay, 'sweaty head syndrome' over longer gaming periods. The foam under the headband has a distinct Logitech look about it (G430?) as do the blue accents on the rest of the Sennheiser's chassis. Are the designers of both headphones related or married?
A plastic-only chassis, the structure remains strong and feels robust so long term use should not be a problem. This robust nature is enhanced by the fact that the GSP 300s are not fold-away. This might hamper those looking for a mobile, on the go, gaming experience. That said, the design still retains an essence of mobility, if required, being light and able to take the knocks. More than that, VR fans should be happy because the circular nature of the chassis passes over typical VR headset straps, preventing any possibility of a material clash in that region.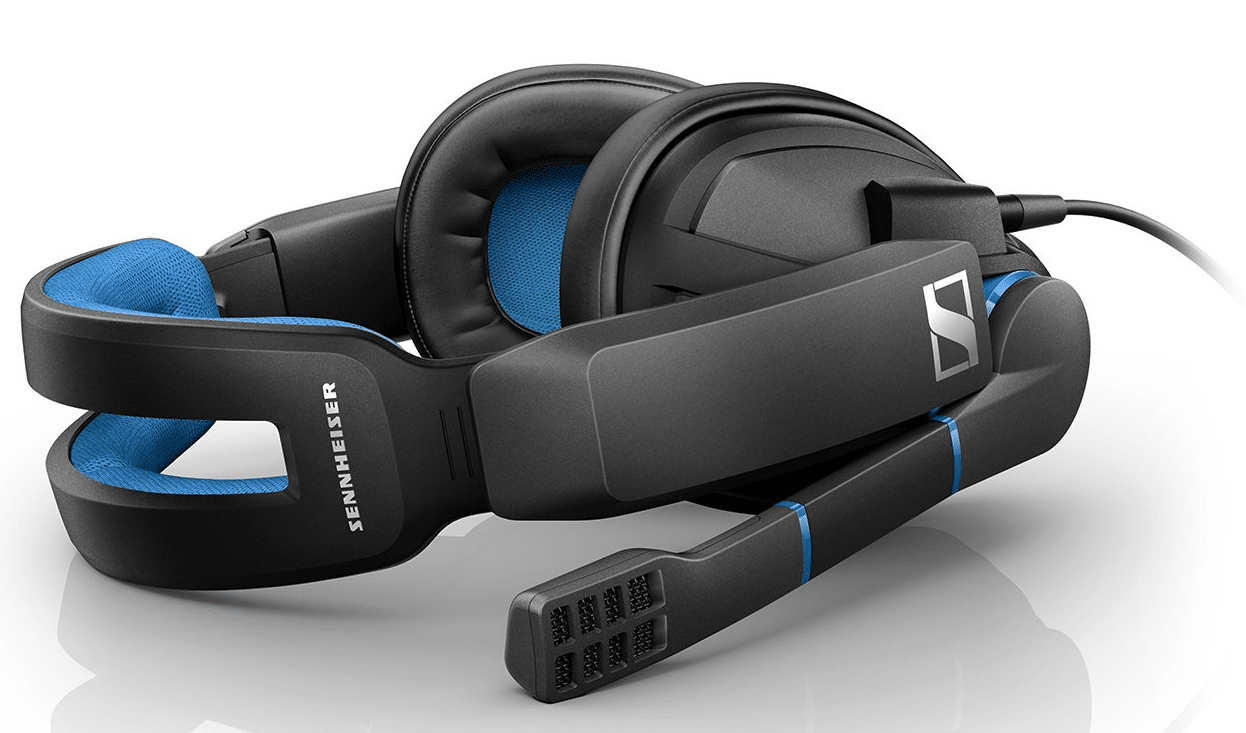 On the right of the chassis is a useful volume knob, on the left is an attached noise-cancelling microphone. This is not removable (which might be an issue for you). You can, though, mute the microphone by rotating it into a vertical position.
SOUND QUALITY
I initially hooked up the headset to my iPhone 6S (which still retains its headphone socket) and loaded up several games including the rather raucous Zenonia4. The iPhone – or any smartphone – tries its very best to provide a top gaming experience and it does well in terms of graphics, despite the relatively small screen. The average sound quality via its built-in speakers, though, does hamper the impressive graphics and gameplay, limiting the overall experience.
Even connecting a pair of audiophile headphones such as my Sennheiser HD650 headphones, while improving matters tremendously, never really felt engaging in terms of a gameplay experience. They were, how can I put this, 'polite'? Too polite, actually. Plugging in the GSP 300s managed to emphasise just enough and to just the right extent the upper mids in terms of detail emphasis and, more importantly still, added bass combined with a touch of reverb to give explosions depth and bulk. Similarly, I played a selection of graphic adventures, many of which played a pseudo-orchestral backing to provide flavour and atmosphere. Again, that bass extension gave the music a grand, rather epic soundtrack feeling which provided much needed ambience.
I then tried hooking the headphones to a PS4 console and played both the action-football game, FIFA and the action-strategy wargame, Call of Duty, in multi-player mode to communicate with others. Voice quality was clear with welcome clarity and, in this mode, the hands-free microphone was an invisible hardware feature. I felt that communication offered no problems and the microphone's distance from the mouth was a good balance in terms of voice pick up and the removal of both breathing sounds, consonant popping and sibilance.
The game was played and the headphone/microphone combination was forgotten, which was exactly how it should be. The game is all: the hardware shouldn't get in the way or become too noticeable.
I then changed to an Apple iMac and played the Lego Star Wars action game. Again, I was impressed with the bass performance of the headphones in terms of impact and its immersive qualities. The over the ears chassis fit divorces you successfully from the outside world to improve your connection to the game action while the comfort level was such that, even during extended play over a few hours, I never felt uncomfortable under the GSP 300s.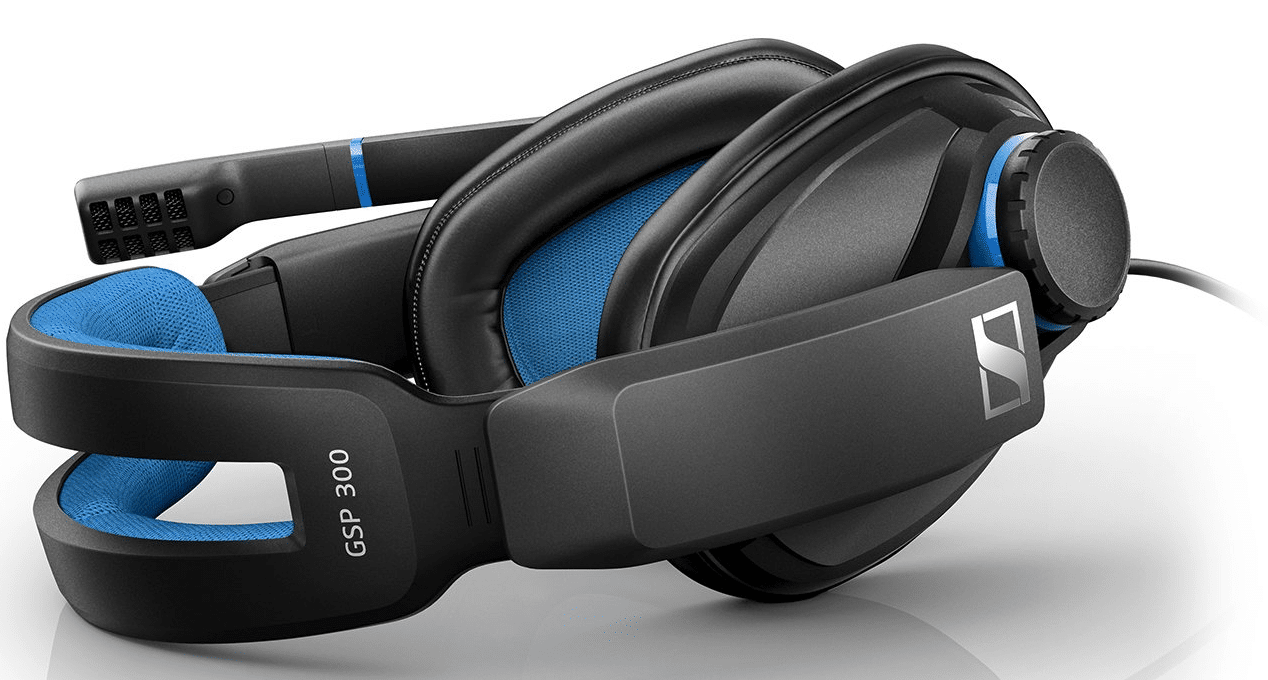 Finally, I utilised the Siri option on my iMac for a series of precise voice commands using the microphone. Using the microphone to operate my wordprocessor and to explore the App Store was easy and successful without any hint of glitches. Vocal feedback was also clear.
CONCLUSION
Easily driven, using these headphones over a number of platforms and across a wide variety of software types, I never experienced any problems at all. The fact that the sound quality is voiced for a gaming experience certainly helps. And this is where Sennheiser's own experience in audiophile-quality headphones comes to the fore here because this design, despite the gaming tonal emphasis, is balanced enough so that the sonics never feel lopsided or clumsy in sound terms. This is where these headphones scores over much of its competition, in that essential sound quality category.
The design certainly improves and increases the entertainment value of the software itself. All in all, Sennheiser has a really winner here at a relatively low cost for the quality on offer.
---
Sennheiser GSP 300 headphones
Price: £90
Website: en-uk.sennheiser.com
---
GOOD: comfort, price, sound quality, microphone, immersive experience 
BAD: nothing at the price
RATING: 8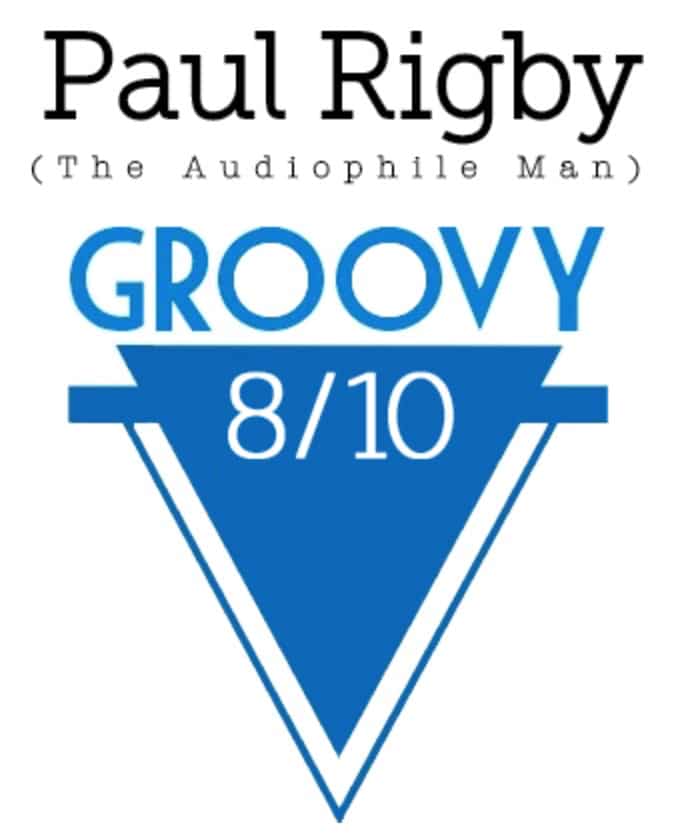 ---
REFERENCE SYSTEM
Sony PlayStation 4 console
Apple iMac computer
Sennheiser HD650 headphones
Sound BlasterX H7 – 7.1 Surround Pro Gaming Headset