The Article
Graham Audio's BBC licensed LS5/8 Grade One monitor speaker
21st June 2015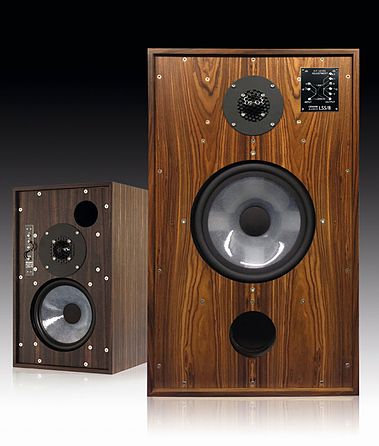 Graham Audio has announced its BBC licensed LS5/8 Grade One monitor speaker. Designed in conjunction with Derek Hughes and Volt loudspeakers, the two way passive loudspeaker features a bespoke 12" bass/mid unit and Audax tweeter matched to a handcrafted crossover built by Derek Hughes. The project was conceived to reintroduce the BBC design as a follow on from the Graham Audio LS5/9 monitor speaker.
The LS5/8 was originally issued as an 'active version' by the BBC using an in-house modified crossover card fitted to the vintage Quad 405 amplifier which bi-amped the speaker. The new LS5/8 uses the same birch ply construction as the LS5/9. The cabinets are dampened and upholstered and feature the BBC lossy design principle.
All Graham Audio's speakers are hand built and available in Cherry, Rosewood and Ebony finishes. Custom colours are also available to order. All loudspeakers come as matched pairs. Price is £6,995 in the Cherry finish. For Rosewood add £225.
Click on www.grahamaudio.co.uk or call 01626 361168