The Article
Golden Anniversary XT from QED
10th May 2023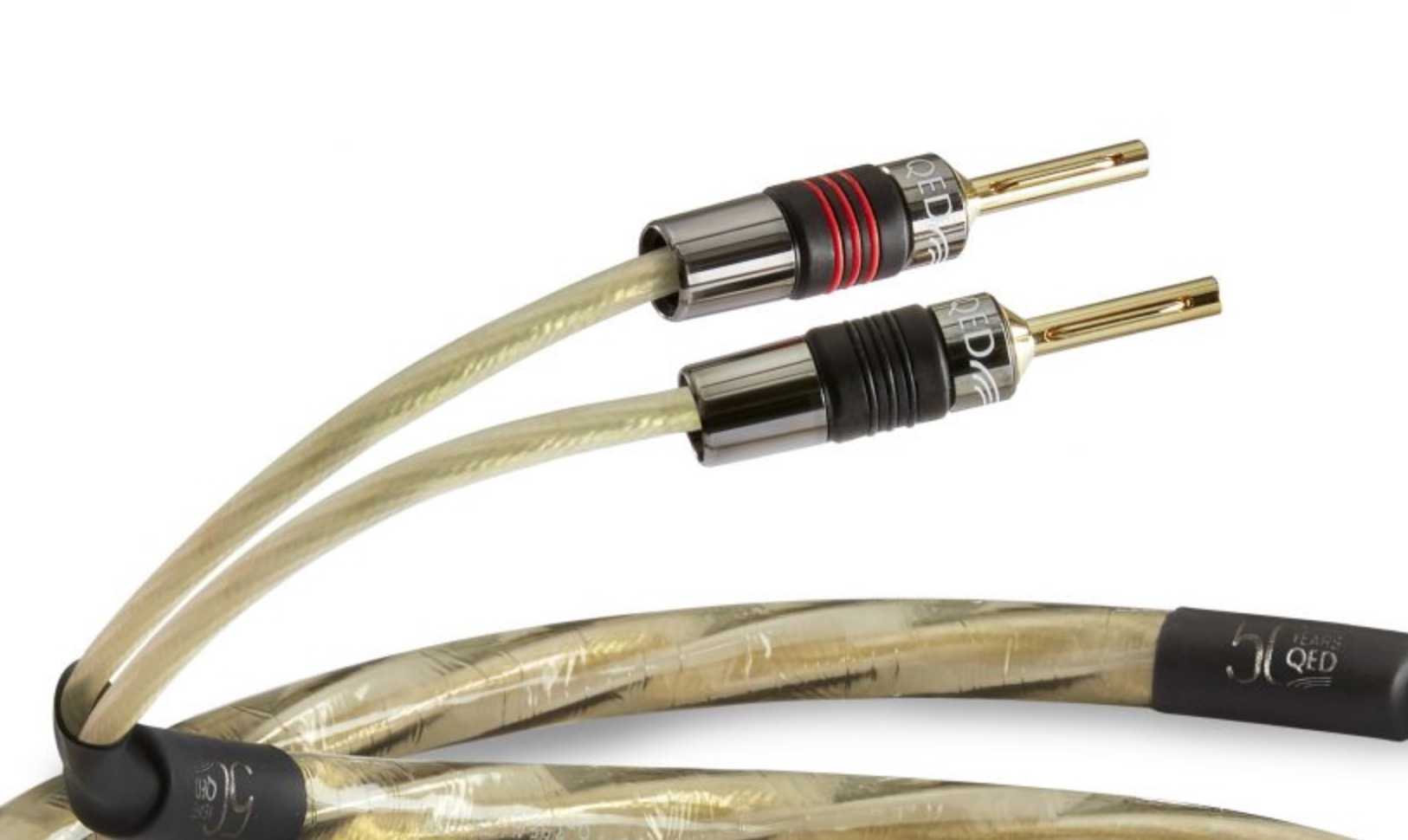 Birthday-edition speaker cable, you might say. It's QED's 50th would you believe. This one features new X-Tube technology
Rather, it's called X-Tube Plus that combines X-Tube with Aircore.
That's combined with Ultra-pure Ohno Continuous Cast Copper and 99.99% oxygen-free copper, a low loss ultra-uniform dielectric insulation and Airloc Forte banana plugs using a cold weld system, offering resistance to oxidation.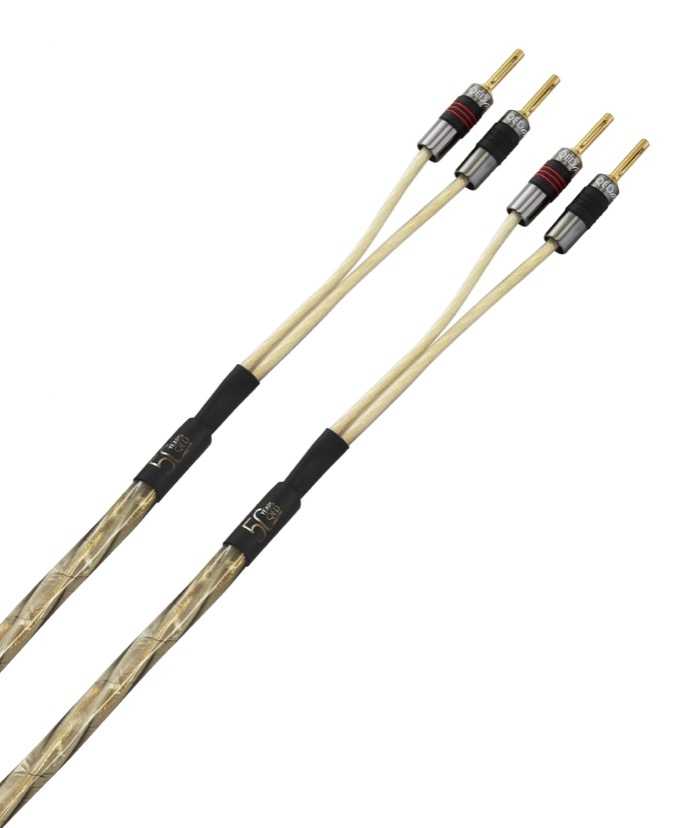 As for the birthday? Quality Electronic Design (QED) was formed in 1973 by hi-fi enthusiasts, Bob Abraham and Ian Vine. So congrats to everyone at the company.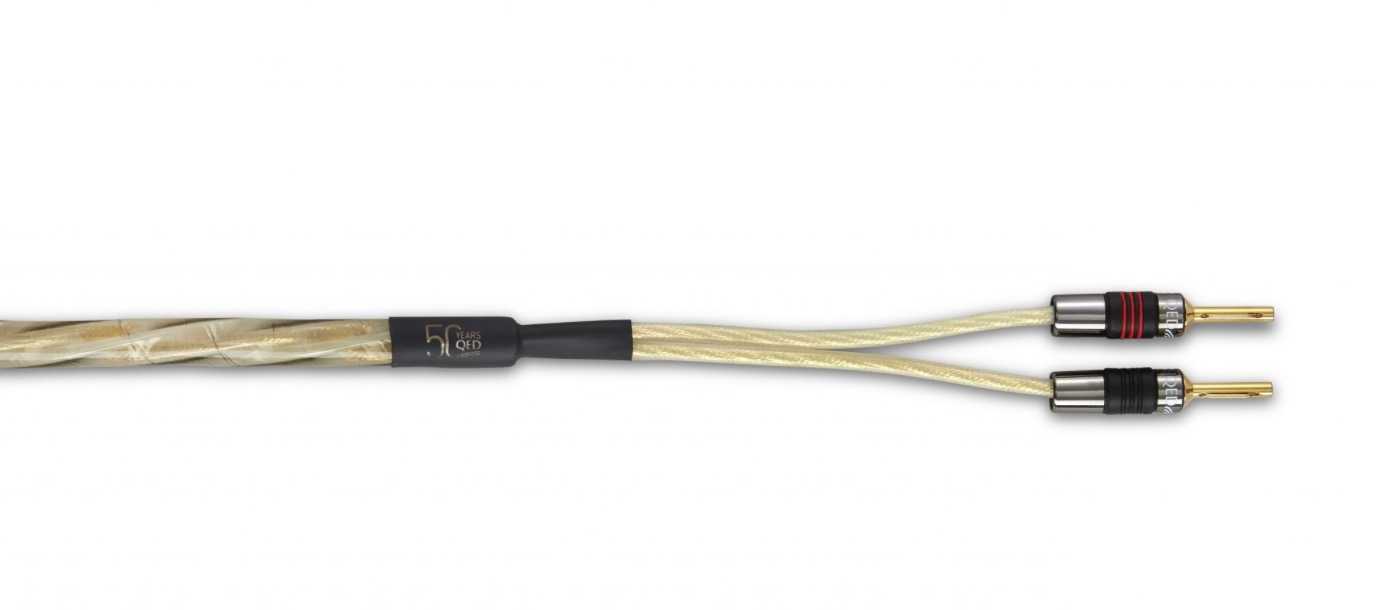 In case you need more on X-Tube? It places a cable's conductive material around a central hollow insulating rod – to remove the 'skin effect' that pushes  high-frequency analogue music signals to the outside of the conductor. Combining that with Aircore technology, reportedly reduces the 'proximity effect' that can disrupt current distribution.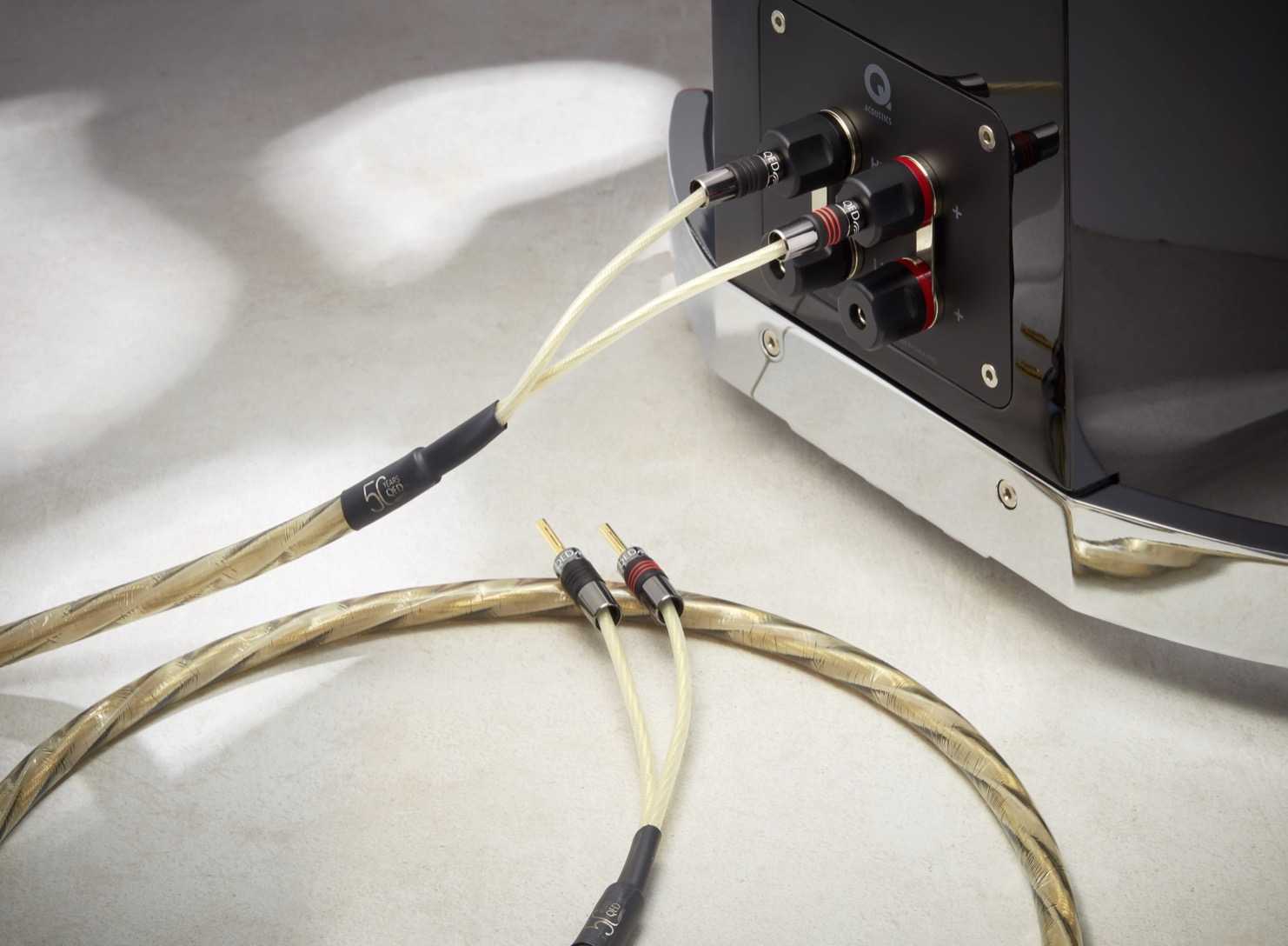 QED Golden Anniversary XT is available in June. Prices are: £27 / €35 / $40 per metre. 
Learn more at www.qed.co.uk