The Article
Gillan's Mr Universe: Clapped-out Coffee in Carlisle
14th January 2017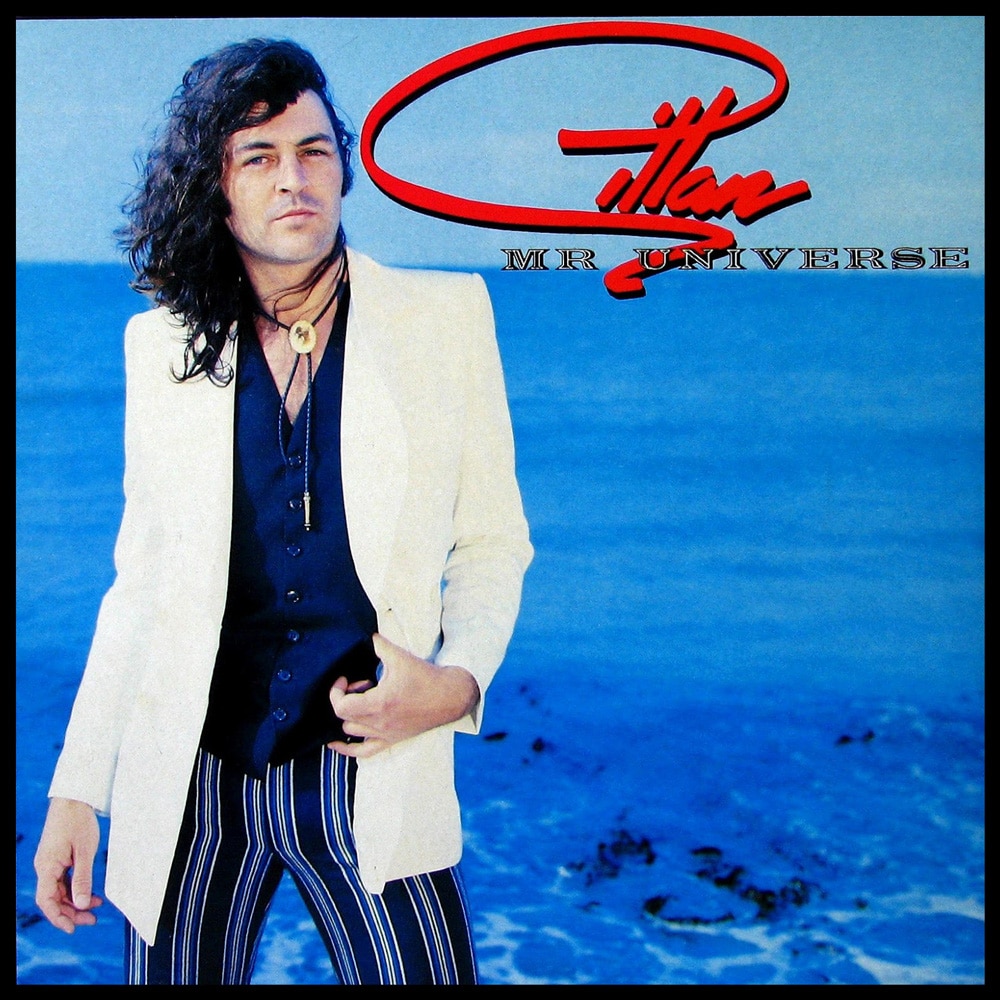 Title: Mr Universe
Title: Acrobat
He was one of the voices of 70's British hard rock and will always be associated with his two stints with the legendary Deep Purple, whom he joined, in the company with Roger Glover, in 1969, left in 1973, rejoined in 1983 and left again in 1989 to tales of acrimony and bad feeling. In between the comings and goings, Gillan fronted a number of bands named after himself. In 1979, the band called simply Gillan, released one of the best hard rock albums of that time, Mr Universe. A tough thing to do because Gillan and his contemporaries were under a cultural attack from the hoards of punk bands and their fans that were quickly growing and growling around him.
More than that, though, as this album was released, the band were not in the best of shape. Gillan himself had just left The Ian Gillan Band – that's right, he left his own band – mainly because half of the then band wanted to explore jazz fusion rather than rock and ridiculed any movement towards the hard rocking style. So Gillan started again with Colin Towns as the core alongside himself while Bernie Tormé entered the guitar slot and John McCoy (who was with Gillan during the Pre-Deep Purple band, Episode 6) appeared on bass.
The band released the LP, Gillan, in the Far East in late 1978 and an updated version of that LP was released in the UK in 1979. As Tormé said, "I suppose my best memory is of being in a hotel guesthouse in a grim place in the north of England called Carlisle, up by the Scottish border. We had played a gig the night before, gone to this little hotel, got up in the morning to get some breakfast, except there was none: all there was a little instant coffee machine that didn't work in the hall, which was about the size of two telephone booths put together. We were all cold, hungry, depressed and fed up. Then we had a call from our office in London to say that Mr. Universe, our first album, had just gone in the charts at No 11. What a feeling!"
Despite that success, the band found it hard to find a record deal. After being consistently rejected the little label, Acrobat, accepted them…and then they went bust. Fortunately, Virgin rode into the rescue.
"I suppose it was the transition period before I started drifting into middle age," said Gillan. "It was the direction I had wanted Purple to go in. Purple had been getting a little too formatted. We had stopped being wild."
So that is what happened with his own band. Wild times were the order of the day. As for the album itself? Well, it sounds very Deep Purple in its tone and style. On the LP, Gillan is strong and aggressive with a deep rock passion that comes over very effectively to the listener via songs such as Vengeance, Roller and Message in a Bottle.
This album can now be found within a larger box set supplied by Demon Records. Called The Vinyl Collection 1979-1982, it features five chart albums – seven LPs in total – including Mr Universe itself plus Glory Road (1980, 2 LPs, with bonus disc For Gillan Fans Only), Future Shock (1981), Double Trouble (2 LPs, 1981) and Magic (1982).
The 180g heavyweight vinyl records are exact replicas of their first pressings; Future Shock, Gillan's highest scoring album, reaching No 2 in the UK chart, includes the same 16-page booklet as featured in its original release, for example. An exclusive edition available via Amazon is also available and contains a bonus 7" single, Spanish Guitar.
In terms of mastering I was initially impressed with the 'loudness' or lack of it, that is. There are no intrusive compression issues here that will spark attacking upper midrange spikes or tizzy cymbal splashes. Although the sound could not be described as being overly incisive in terms of midrange detail and subtleties such as fragile treble elements are rather functional, what Demon has done here is to provide a balanced and ultimately even-handed master for this album that keeps any potentially chaotic frequencies firmly under control. Gillan's vocal emerges – or, rather, explodes – from within the band framework while the soundstage is well behaved, considering there is so much energy emerging from it. Raucous guitars and powerful drumming provide an effective drive and an explosive presentation.
A top quality album that all fans of hard rock need to investigate.