The Article
Genesis 5-series Mæstro: Next Gen Loudspeaker
17th December 2016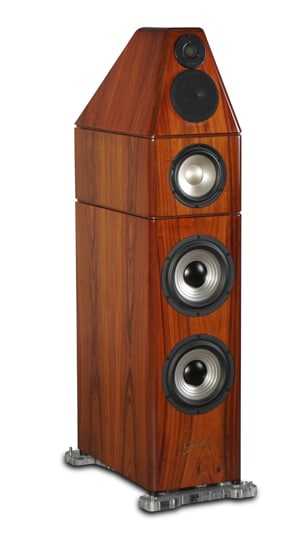 For the new incarnation of the Mæstro 5, many of the sonic characteristics and features of its predecessors – the Gen V, G500, G501, and G5.3 – have been reincorporated into the new design. That means the inclusion of four woofers, for example
The Genesis Mæstro speaker is a 5-way with two Genesis Ring-Radiator Ribbon Tweeters (front and back), a single 114mm solid Titanium-cone midrange driver, two 165mm aluminium mid-bass couplers and four 203mm woofers with an integrated 500W servo-controlled bass amplifier.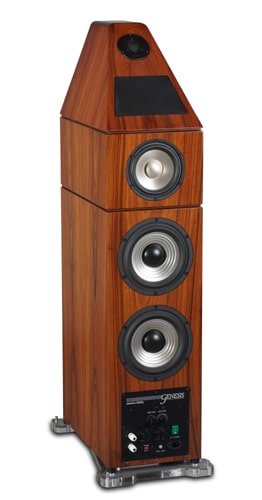 The Mæstro features the Genesis Acoustic Suspension system so that it can be used on the many types of flooring including uneven natural stone tiles, smooth granite, deep pile carpet, and suspended wooden floors. Stainless steel spikes and a suspension frame hold the loudspeaker rigidly. Neoprene decouplers act like shock absorbers, making sure that the cabinet is not affected by floor-borne vibrations.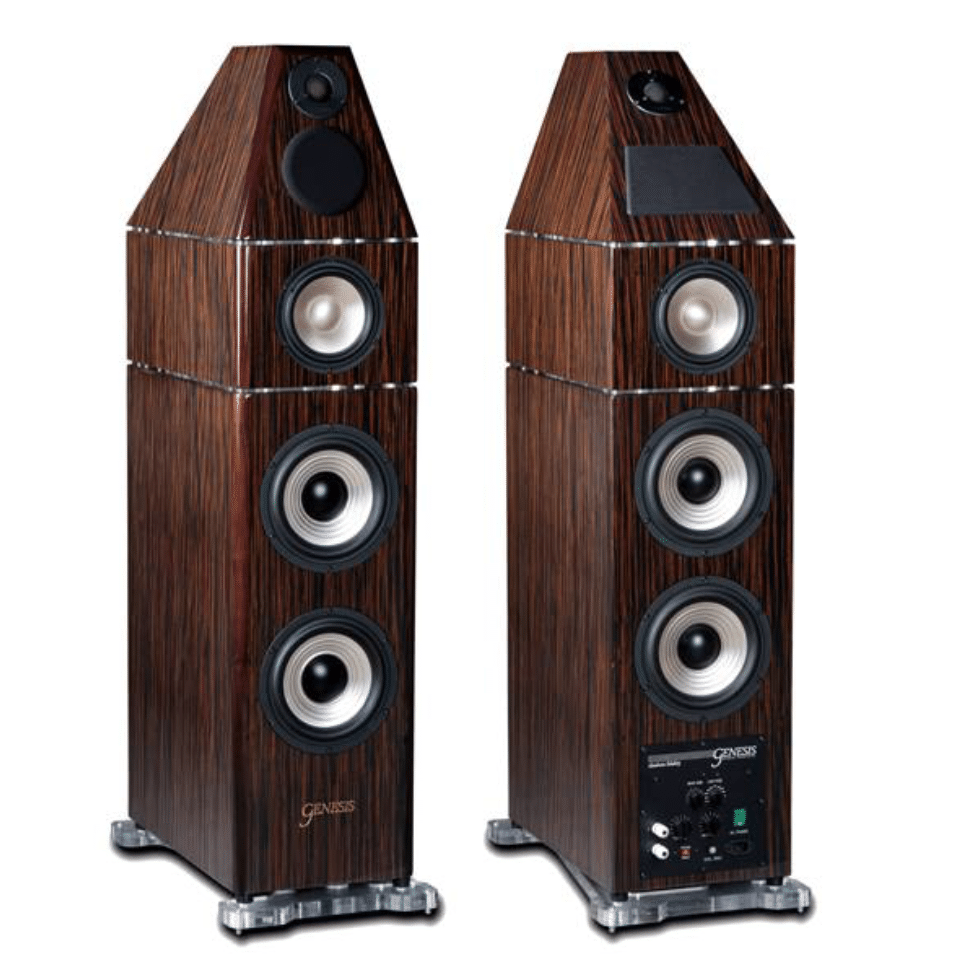 The three sections of the loudspeaker – midrange/tweeter, midbass coupler and woofers – are housed in three separate cabinets with separate crossovers in each. Expect a price of at least $30,000.
To learn more, click www.genesisloudspeakers.com.or call 001 206 762 8383