The Article
Computer Audio Design's GC3 Ground Control
17th May 2017

CAD's GC1 and GC3 Ground Controls are designed to target high frequency noise on signal ground and mains earth. The idea is to reduce noise from the very high kHz range up to over 10 GHz

The Ground Controls provide a 'sink' for high frequency noise, which is absorbed and converted to heat, resulting in a reduction of noise in your audio components, combining proprietary materials. Attention has equally been given to the GC cables and connectors in order to maximise the absorption of high frequency noise.

CAD's Ground Controls can be connected to any audio component that has an unused input or output connection: DAC, streamer, computer, CD Player, NAS, router, phono stage, preamplifier, amplifier and more.
If it has a spare input or output connector (i.e. RCA, XLR, spade, USB or Ethernet) then you can plug in the Ground Controls into your system.
Like the GC1, the GC3 can also be connected to mains earth. While the sister componenet, the GC1, has two connectors allowing you to hook up two components, to use both connectors for a single component or to daisy chain more than one GC1 to a single component the GC3 sports six, allowing multiple components to form a common 'star' earth connection.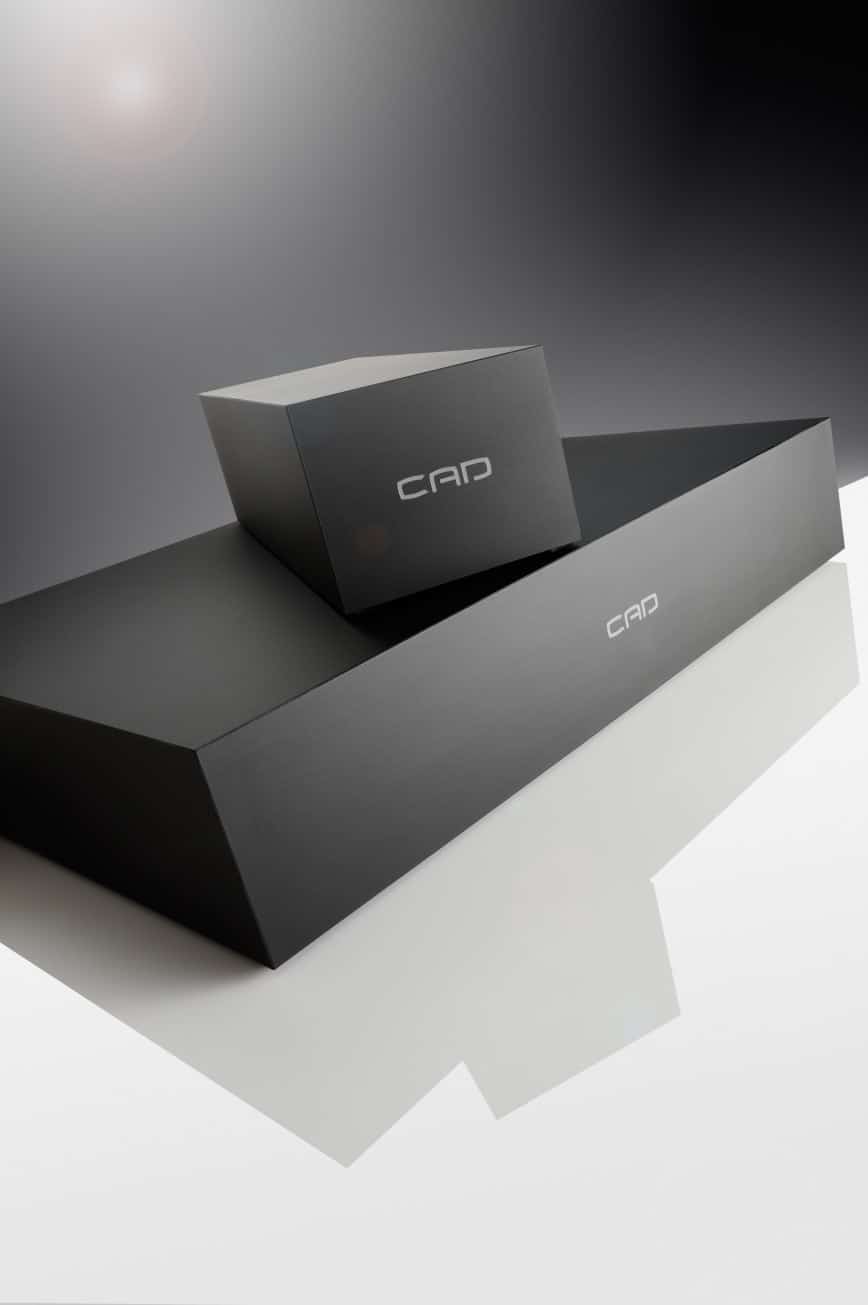 Price is £3,850 (includes three GC cables). GC cables are terminated as required with a choice of spade, banana, XLR, USB, BNC or RCA, etc. connector. Additional cables are priced at £250.
To learn more, click www.computeraudiodesign.com or call 0203 397 0334