The Article
GALACTIC RAMBLE: 60s And 70s UK Music
8th March 2019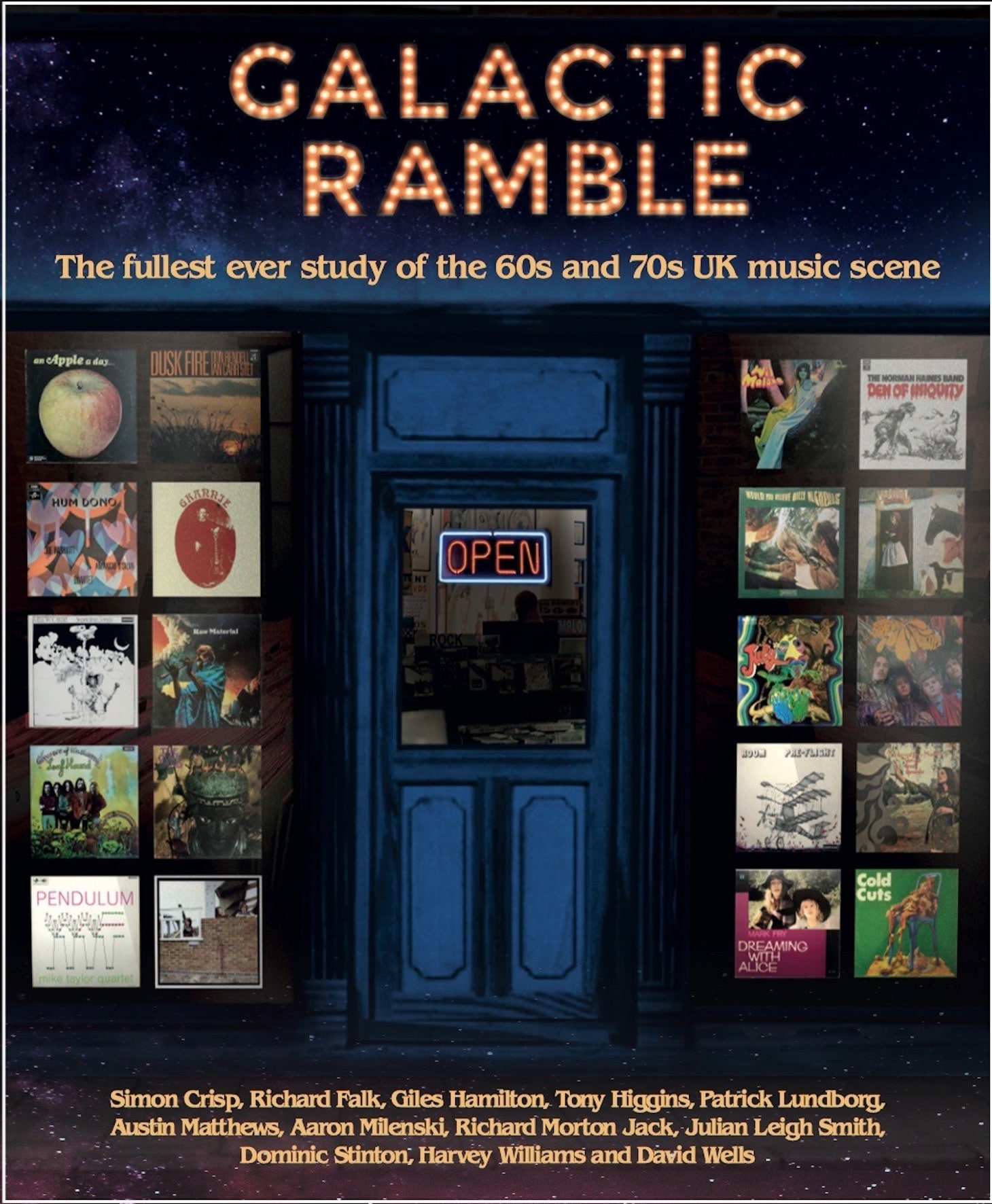 Author: Richard Morton Jack (Editor)
Publisher: (Privately Published)
Pages: 916
Price: £100
…although you will also see contributions from Simon Crisp, Richard Falk, Giles Hamilton, Tony Higgins, Patrick Lundborg, Austin Matthews, Aaron Milenski, Richard Morton Jack, Julian Leigh Smith, Dominic Stinton, Harvey Williams and David Wells. 
An expanded second edition, limited to just 500 copies, spanning a hefty 31 x 25cm – or thereabouts – and over 5cm thick, Galactic Ramble is a big book.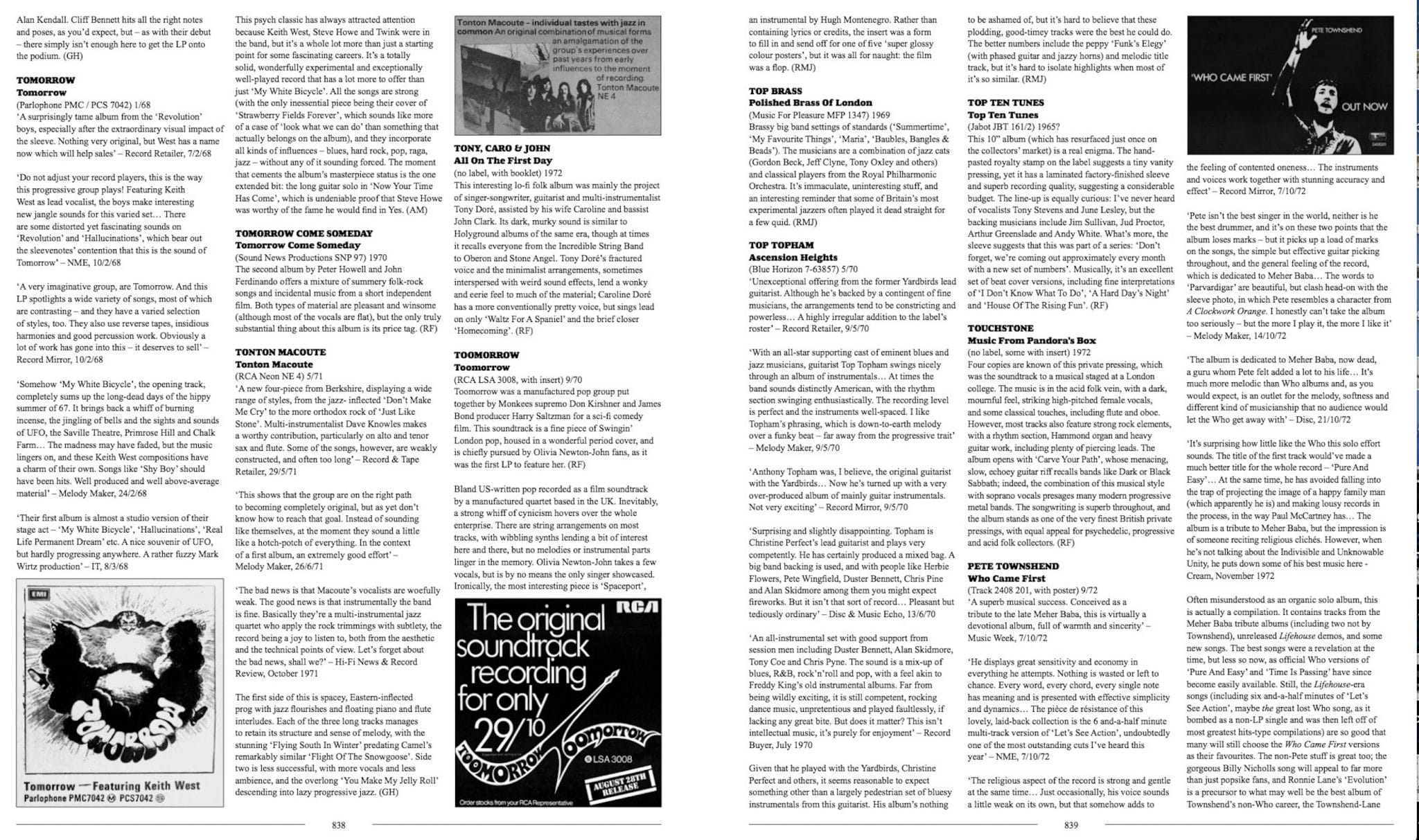 Newly released as a hardback, the good quality paper packs over a million words and "several thousand" reviews of albums that span many genres including pop, rock, folk and jazz from UK and Ireland. That also includes releases from major and independent labels, private pressings and library music. So you can expect to see plenty of rare and little known LP releases here. There's no greatest hits albums, few label samplers, soundtracks and just a limited selection of ska, easy listening, trad jazz and trad folk. The time span for this investigation? Somewhere in and around 1963 to 1975. Quite a fruitful and treasure-filled time period, culturally speaking.
There's a selection of colour plates to be found in the centre of the book with over 1,000 images scattered around the book's reviews.
Galactic Ramble begins with an introduction from record producer David Hitchcock (he of Caravan, Mellow Candle and Genesis). As the publisher describes, Hitchcock, "…describes the British music industry in the period covered by the book, and discusses that part of his career. It has been greatly expanded from the version in the first edition." That includes sections on How I Became a Record Producer, The Record Industry pre-1966 and Record Companies & the Underground and much more. All fascinating stuff from a man on the inside.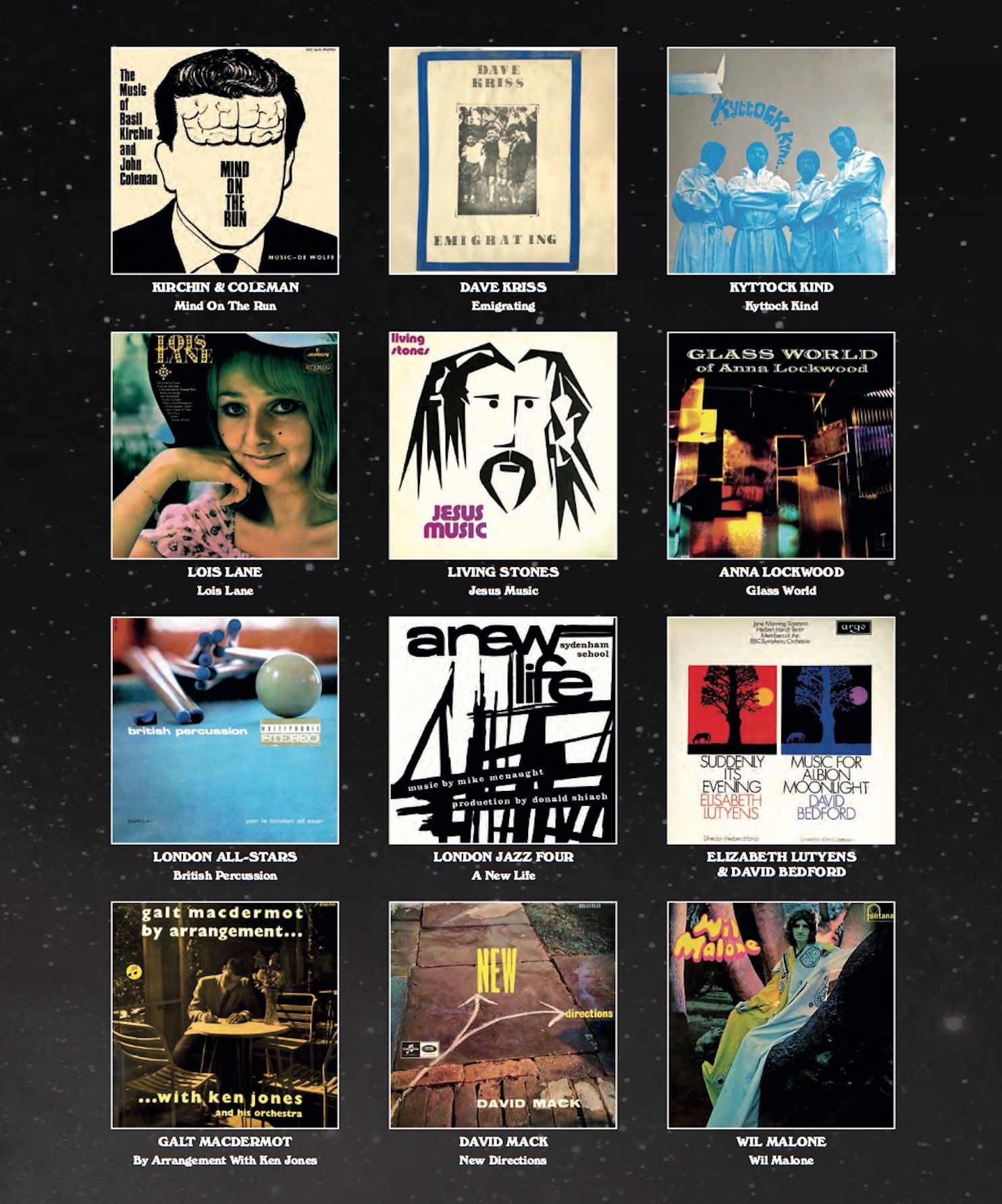 Listed alphabetically, the format of the reviews lists the band with the album name underneath. Under that is the label name, catalogue number with the release date listed under year but also the month, a nice addition. 
What you will also see in many cases are a selection of contemporary reviews from a host of sources including Melody Maker, Record Mirror, Disc & Music Echo, Record Retailer, Record Review, Record Buyer and more. A useful resource because, as we all know, hindsight can do strange things and contemporary views may differ wildly from the critics of the time.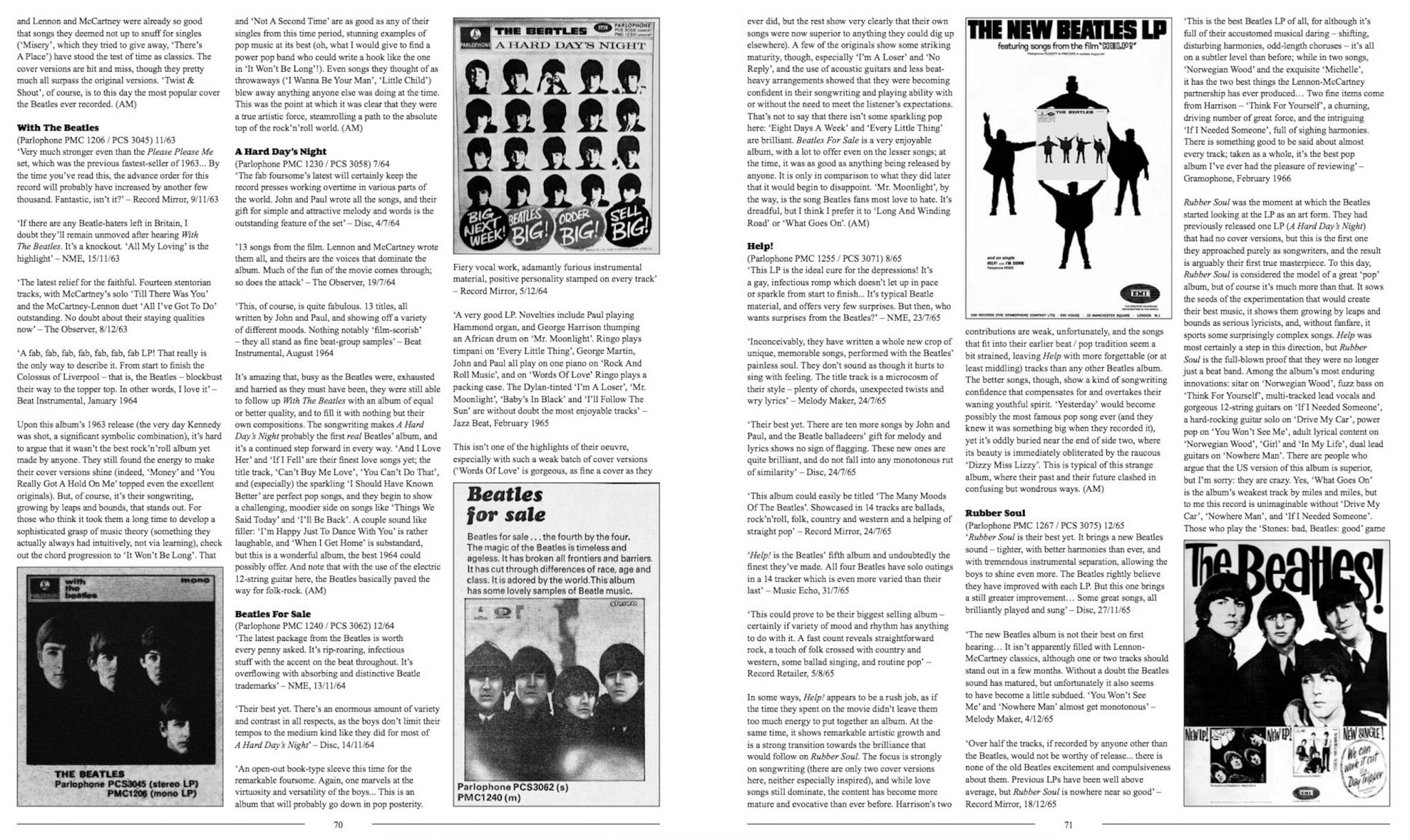 One of the Galactic Ramble writers then does just that, offering a new review. The contrast can often be entertaining and enlightening. For example, for the prog outfit, Jonesy and their LP, No Alternative, Listening & Record Collector (November 1972) declares that the album has "guts". Which means what powerful and meaty, perhaps? A bit of a rocking work out? Yet book contributor Aaron Milenski highlights shades of grey and especially the, "…mellower, darker songs…" while adding in frustration that the band can also be, "annoying". It's this blend of critique which gives you a broader and more thorough sense of the album under scrutiny.  
Allied to the above, what I like about the reviews is that they do include actual opinion. I've seen books of this ilk before, movie-type collections for example, who seem to fear expressing a journalistic stance, fighting shy of a final judgement. I'm happy to see that emotion is a full part of the content of this tome. This is music, after all. An art based upon emotion. So hurrah for that.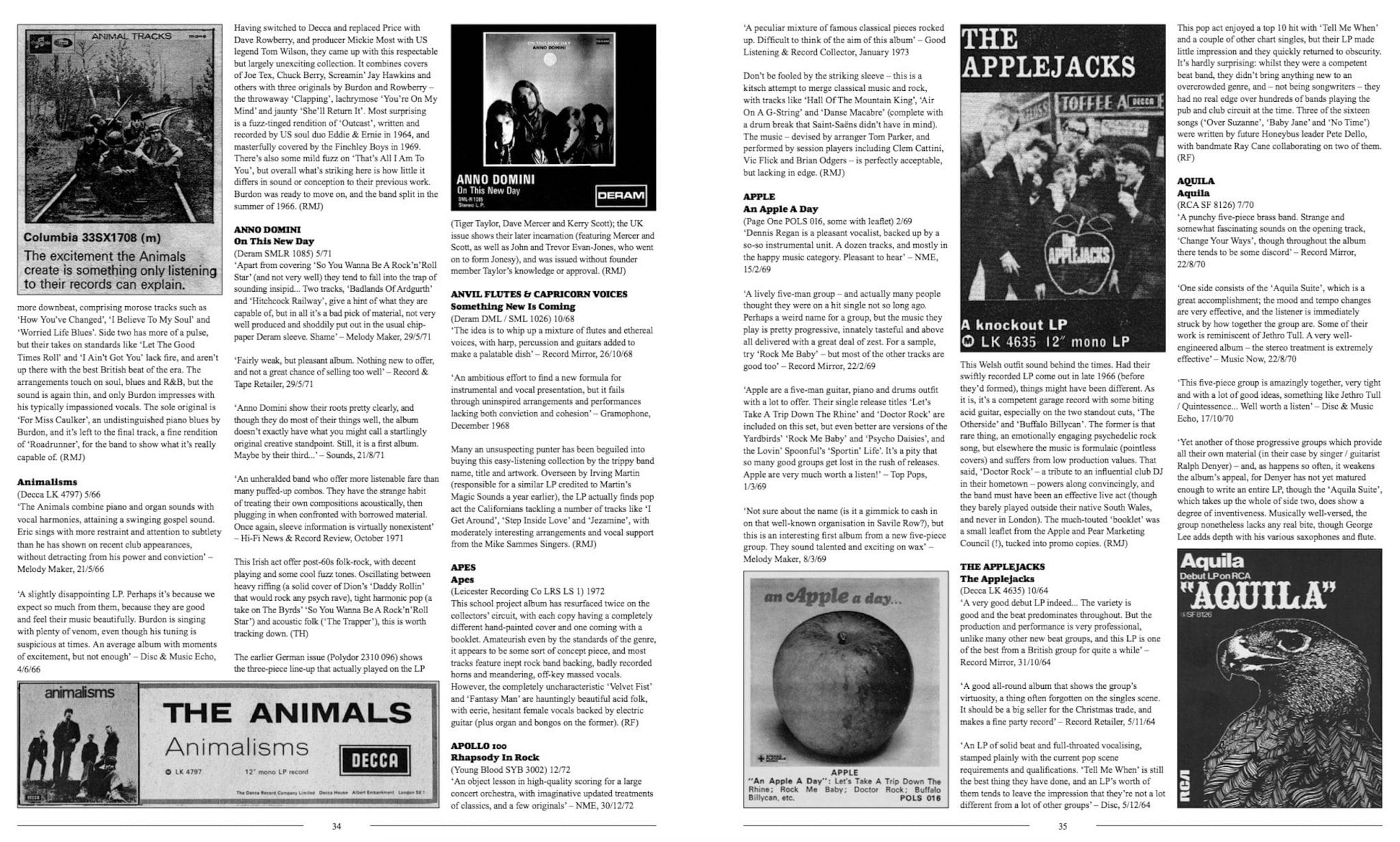 And hurrah for this book. An amazing project that must have added several grey hairs to the skulls of all concerned. Galactic Ramble a fascinating book and, unlike some reference publications, one that, I very much fear, I'll have to read from cover to cover. See you in a year or two then.
If you wish to buy, UK postage is £12, EU is £16 with the rest of the world at £35. As the book weighs in at around 4.5kg, I can understand why.
[Don't forget to check out my Facebook Group, The Audiophile Man: Hi-Fi & Music here: www.facebook.com/groups/theaudiophileman for exclusive postings, exclusive editorial and more!]