The Article
New Furutech SK-Filter: looks to remove static off vinyl…as it plays
24th August 2016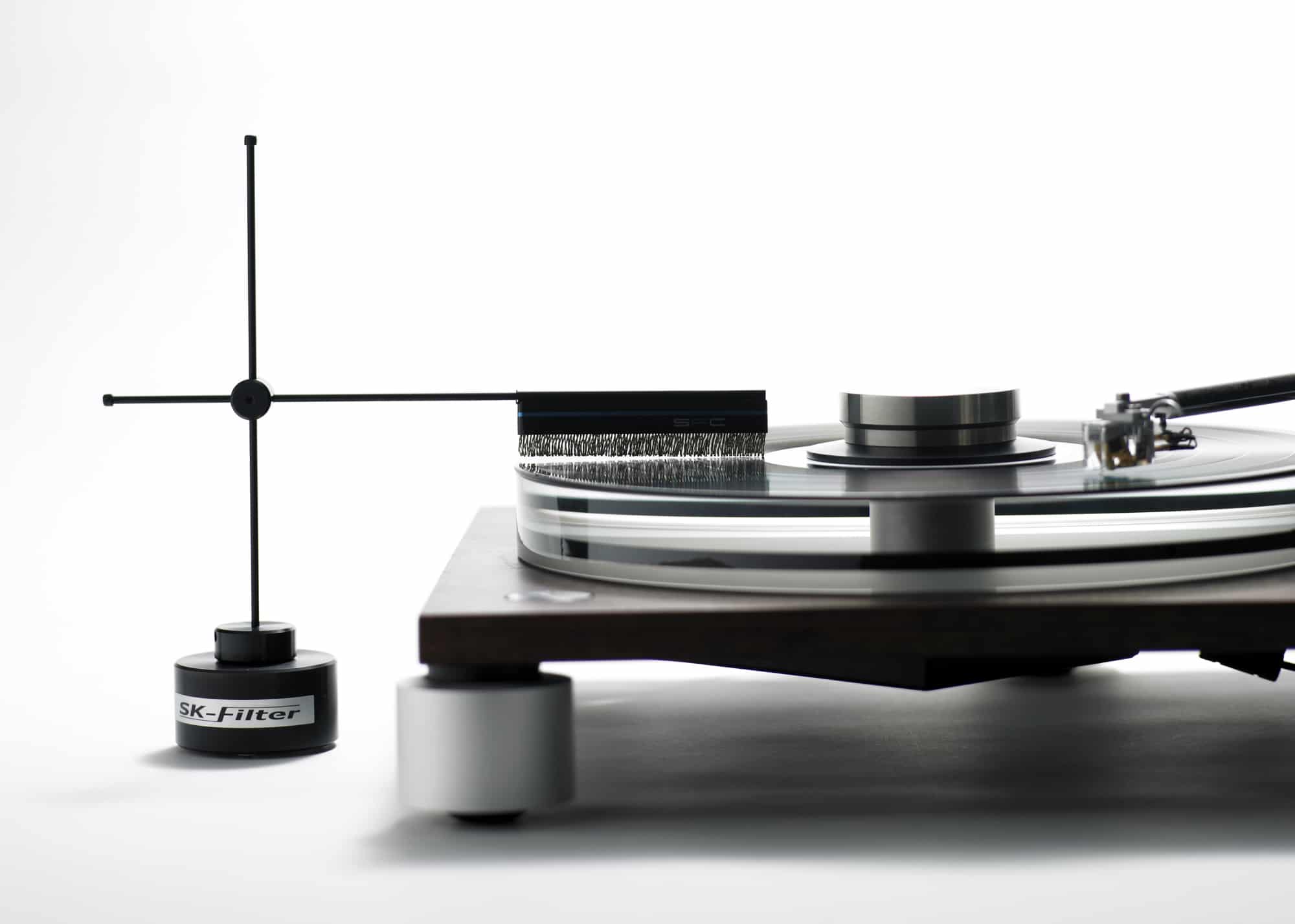 Furutech has added to its range of static charge eliminators with the new SK-Filter, designed to remove unwanted static build-up from the surface of records as they play
As vinyl records spin on turntables, friction with the air causes them to constantly gain a static charge. In fact, according to the company, a record's level of frictional static electricity can reach up to anywhere between 3,000V and 20,000V. The accompanying electro-static noise interference compromises sound quality.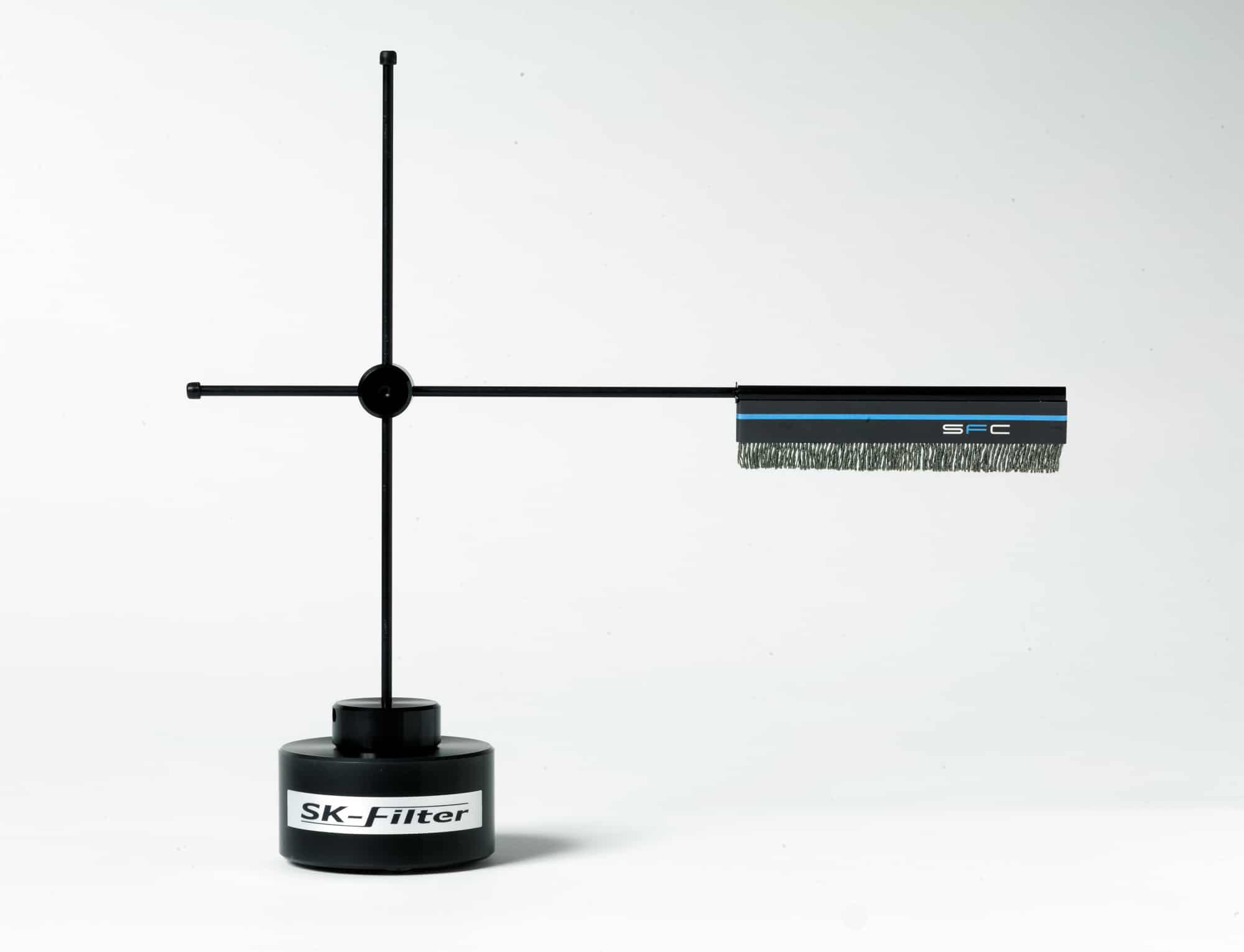 Furutech's SK-Filter is an 'in situ' solution. As the record spins on the turntable, the device gets to work. The SK-Filter uses a patented material, Thunderon, which consists of a very fine acrylic fibre chemically bonded with copper sulfide. The resulting conductive filament has the ability to discharge static electricity into the air whenever static-charged material approaches – so the SK-Filter's fibres do not need to touch the record. Rather, they are positioned a millimetre or two above the record's surface thanks to a stand which is fully adjustable to complement a wide range of turntable set-ups.
The Furutech SK-Filter LP static eliminator is available now priced at £350.
For more information, click www.furutech.com or call 0118 981 4238