The Article
Fred Neil: A Language Of His Own
10th February 2021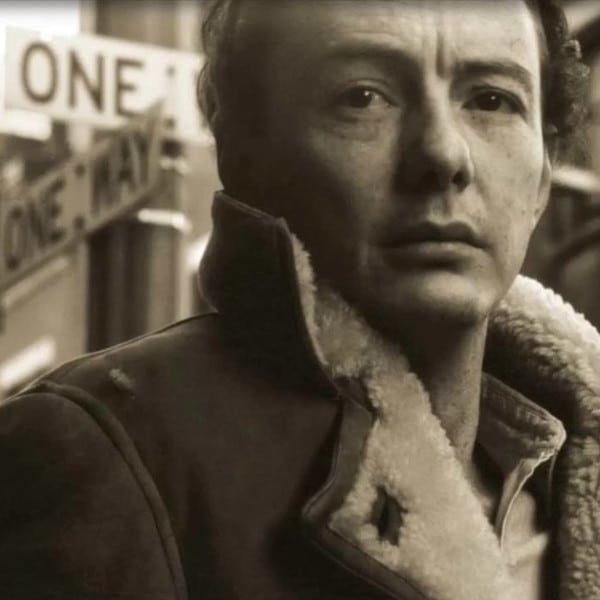 Title: Do You Ever Think Of Me?
Label: Rev-Ola
Ah, Fred Neil. To some, a cult figure, a folk genius. To others, a frustration, a waste. For the latter, he was a man who could have, should have, been more. Neil was one of the most arresting folk rock artists the world has ever seen. His signature voice with its beautifully rich bass range was the perfect stage for his songs that were powerfully intimate, thoughtful and insightful. At his peak, Neil produced quite stunning songs including, from this self-titled LP, The Dolphins and Everybody's Talkin'', which Harry Nilsson took into the Top 10 and was the final song to be completed on the album, a rush job that was finished in the studio's bathroom.
In terms of his affect on folk music and music in general, his imprints might not blare at you like a neon light but they are there: Stephen Stills drank from the Neil well; Jefferson Airplane covered his work on a regular basis; the whole production concept for the blues rock outfit Cream, stemmed from Felix Pappalardi, Neil's old guitarist and John Sebastian played harmonica with Neil. The list goes on. 
FABRIC FRED
Neil, in fact, is wholly interwoven within the fabric of music history. Richie Havens, singer-songwriter who would famously open the Woodstock Festival and the film thereof, in 1969, was captivated by the unlikely duo of Neil and friend Dino Valente (associate of Quicksilver Messenger Service and writer of the hit song, Get Together) playing at the Café Wha? in Greenwich Village, "The in-crowd would drop everything to be there, especially to see them close out the show with their folk rock version of Ray Charles's What'd I Say. They were completely involved in the music of their youth and writing the music of our future." 
Neil was never prolific but he was magnetic, entrancing audiences with his performances but also attracting talent to his side such as a young Bob Dylan, "I used to play in a place called Café Wha? and it always used to open at noon and closed at six in the morning," said Dylan. "It was just a non-stop flow of people, usually they were tourists who were looking for beatniks in the Village. There'd be maybe five groups that played there. Fred was from Florida I think, from Coconut Grove, Florida and he used to make that scene, from Coconut Grove to Nashville to New York. He had a strong powerful voice, almost a bass voice and a powerful sense of rhythm and he used to play mostly these types of songs that (country blues singer) Josh White might sing. I would play harmonica for him and then once in a while get to sing a song. You know, when he was taking a break or something." 
MYSTERIOUS MAN
Yet Neil was also mysterious and quite unfathomable to many of even his closet colleagues. Friend and entrepreneur, Ric O'Barry, commented that, "Vincent Van Gogh reminded me of Fred, he was the same, extremely talented, very sensitive, and totally introverted, even in the early days. They both had a different way of communicating with people. Fred he had a language all of his own, like James Joyce. I don't know if you have ever read Joyce, but he made up his own words. Nobody really knows what the hell he's talking about in 'Ulysses'. It took me many years to understand Fred's language."
It was this sort of way of living that lead Neil to reject an invitation to appear in Woodstock. He was first on the list to be invited but refused to appear because he disliked organiser, Michael Lang. It was also this approach to life that lead to his large intake of drugs. It helped to stall his career, building a reputation of unreliability. Jac Holzman, founder of Elektra Records, the man who gave Fred his first recording contract, said, "…listening to Neil's Blues On The Ceiling you could almost forgive him his irresponsibility as a human being."
Nevertheless, Neil does have a recording legacy, despite his last work being a live recording released in 1971. This self-titled album is a haunting masterpiece, dominated by Neil's world weary, deep voice and his unhurried, drifting delivery. Ageless as a piece of creative art, Neil's work is as powerful a testament to his genius now as the day it was recorded to tape. Check it out on Rev-Ola's CD, Do You Ever Think Of Me? (www.cherryred.co.uk) that packs both the Fred Neil album plus his follow-up, Sessions onto one CD.