The Article
Frankie Lymon & The Teenagers' : talking to music expert Bill Dahl and 'Teenager', Jimmy Merchant
23rd March 2016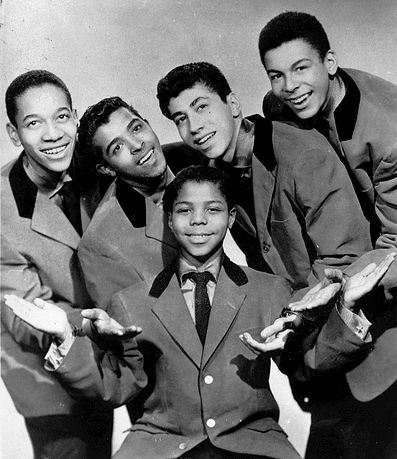 They illuminated the music firmament but Frankie Lymon & The Teenagers then quickly crashed and burned, with tragic results. Paul Rigby talks to music expert Bill Dahl who introduces testimony from talent scout, Richard Barrett and Teenager, Jimmy Merchant
Frankie Lymon & The Teenagers' story begins when Richard Barrett, lead singer of the doo-wop outfit, The Valentines, part time talent scout and mentor for younger groups, moved into the area.
"The Valentines were working the Apollo quite often," said Barrett. "I used to arrive home dead beat, like I mean tired. This bunch of kids, ruffians, they used to come and sing outside my window. It was flattering but it was annoying too, because I was tired."
Those 'ruffians' were known, collectively, as the Ermines: Herman Santiago (lead), Joe Negroni (baritone, second lead), Jimmy Merchant (first tenor) and Sherman Garnes (bass). This was 1955 and the future Teenagers were looking for a break. Under Barrett's window seemed as good a place as any to find it.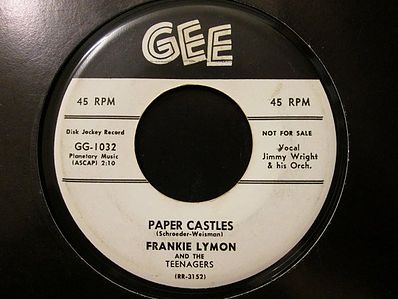 "We learned that Richard Barrett, had moved into the neighbourhood," remembered Jimmy Merchant. "This was our opportunity to do our best to get into Richard's path."
Little Frankie Lymon, meanwhile, was being a bit of a pest, "Frankie was following [us] around," remembered Merchant, "Whenever he got the chance, sticking his nose into our business. He would throw his voice in, he would try to harmonise. We didn't care to have him in the group but he made it his business to be around us anyway."
Then came an annual talent show at their school, Edward W. Stitt Junior High School, on 165th Street and Edgecomb Avenue. Hoping that Bartlett would be in the audience, the Ermines decided to join the fray. Lymon also appeared with a mambo-type combo, the Esquires, featuring his brother, Howie. As Teenagers expert Bill Dahl explained, Lymon was used to having music within his life, "Frankie's parents sang in a gospel group called The Harlemaires while Frankie's brothers, Louie and Howie sang with the Harmlemaire Juniors."
Yet Bartlett, who saw both The Esquires and The Ermines, decided to take a chance, "Partly because The Ermines contained two Latin boys. Bartlett thought that his label boss, George Goldner, would be interested for his Latin-oriented label, Tico," said Dahl.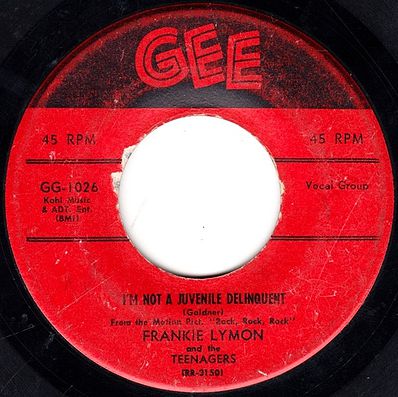 Lymon persisted in his attempts to join The Ermines, obviously finding no future in the Esquires, whereupon the rest of the group relented and changed their name to the Premiers.
The audition took place in Goldner's office at 220 West Forty Second Street in September of 1955.
 "After Goldner had heard Herman sing he said, 'Anybody else sing lead in the group? What about you, young fella?' pointing to Frankie," said Merchant, "Frankie was in the background singing. You couldn't miss him with the high tenor. He was short. He was bold. He was fast. He was mature for his age. And he was alert. So Frankie said, 'Yeah. I can sing whatever you'd like me to sing, Mr. Goldner.' He gave a little bit of an interpretation of Why Do Fools Fall In Love? and Please Be Mine. And he [Goldner] told Richard Barrett, 'This is the one I want to sing lead from now on.'"
It was at this point that Barrett suggested that the group change their name to the Teenagers, whereupon he became the group's road manager, "In December 1955, just two months later, they were signed and undertaking a session for the Gee label, also owned by Goldner (named after the 1954 Crows hit, Gee, on the Rama label)," explained Dahl. "The rumours say that the ultimate recording of Why Do Fools Fall In Love? took a lot of work to get it successfully onto tape. One report is that it took 26 takes. I'm not sure about that but the group were a little nervous, neither were they as tight as they could be."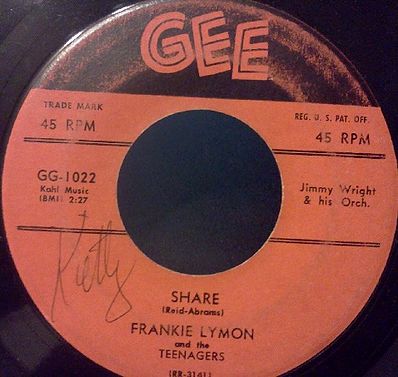 Why Do Fools Fall In Love? was the group's first release, "The credits say that Lymon and Goldner wrote it. Goldner put himself down for half of the royalties even though he had no part in the writing of the song while also dumping the rest of the group, who did have a part to play in the song writing."
It's also noticeable how the record label promoted the group's first single as: The Teenagers featuring Frankie Lymon, "Frankie was already gaining more exposure than his fellow band members," said Dahl.
This highlighting of the Lymon name was interesting because other lead vocalists, in other groups, didn't receive exceptional billing. So why Lymon? "Well, I think he had something special. Little teeny kid like that with a great big voice. It was unheard of at that time. There was nothing to judge it against in those days," said Dahl. "Also, in the back of the minds of the record label executives, they were already thinking 'solo act' at some point. In those days, groups were easily taken advantage of – especially the younger groups. Frankie probably never saw much money, either. I wouldn't have thought that he made much."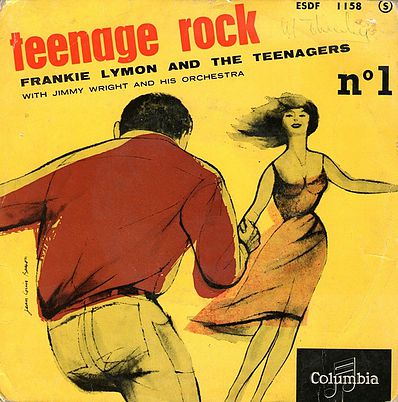 Why Do Fools Fall In Love? was cut in early December. By early January, the band was promoting it, a fast turnaround, "It charted in February and went to No 1 in the R&B charts on 17 March 1956 and No 6 in the pop charts," said Dahl.
Promoting the song, the group began to sport a number of uniforms, the white sweaters with the large red 'T' on the front was notable, "That was a good idea from George Goldner," remembered Merchant. "I think he might have gotten the idea from the Colts. The Colts had a button down with the letter C on it. It's strictly a high school/college look. That white sweater with the red T was just an idea to help us look scholastic."
The group's lives were transformed. They were quickly into a touring routine and onward came the hits, I Want You To Be My Girl went to No 3 in the R&B charts and No 13 in the pop charts that spring.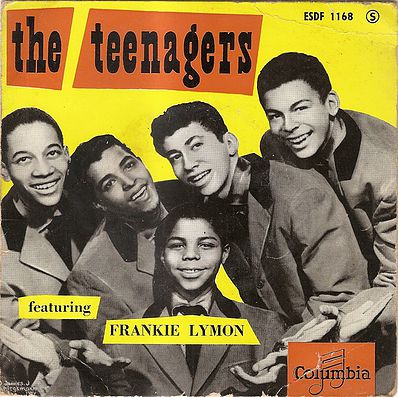 It was at this time that Goldner heard of a forthcoming new release from a group called the Juniors on the Mercury subsidiary, Wing, that resembled the Teenagers. Promptly, the Teenagers were rushed into the studio on May 15 to cover the recording, entitled I Promise To Remember, "The Juniors were actually fronted by a friend of the Teenagers. A guy called Jimmy Castor," said Dahl. "When the Teenagers released it, it stopped the Junior's single dead in its tracks."
Castor would later sing lead vocal for the Teenagers when Lymon left the group. I Promise To Remember, released in late Summer of 1957 was a big hit but then The ABCs of Love single reached No 7 R&B but only reached No 77 in the pop charts. Was the group on the wane?
During a tour, the group recorded songs for two feature films, the Alan Freed movie, Rock, Rock, Rock and Mr Rock And Roll, in 1957.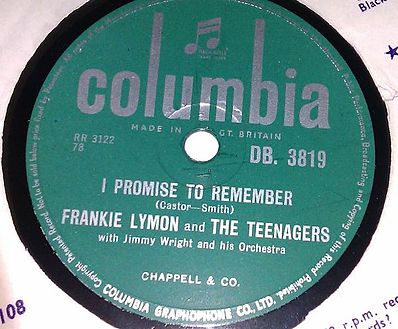 Then, in March of that year, the group came to England for their first big, yet fateful, tour, "Barrett had now stopped being their road manager, which couldn't have helped but he was a busy guy," said Dahl. The record company then took a momentous step and recorded a solo LP for Lymon called Frankie Lymon At The London Palladium. It was at this point that the rest of the group woke up to the fact that they really didn't know what was going on. During the chaos, the group broke up in England, during June 1957.
So why do it? Why create such trouble for the group with a solo Lymon release? "Possibly the label thought that it was easier to control one artist as opposed to five. The label also considered the rest of the group as throw-aways. Lymon was the star," said Dahl.
A new song was released. The aptly named Out In the Cold Again charted at No 10 in the R&B charts but never troubled the pop charts in Summer of 1957. That was group's last hit.
After returning home, The Teenagers experimented with different lead singers, "At one point they even had a white kid singing up front, Billy Lobrano, which emphasised the integration aspects: he wasn't very good though. The Teenagers did have a few singles but they faded away. The broke up for a while and reformed in the 70s. Louie Lymon had a stint as lead singer plus others including Timothy Wilson, who was ex-Motown. Basically, anyone who could sing like Frankie Lymon became their lead singer."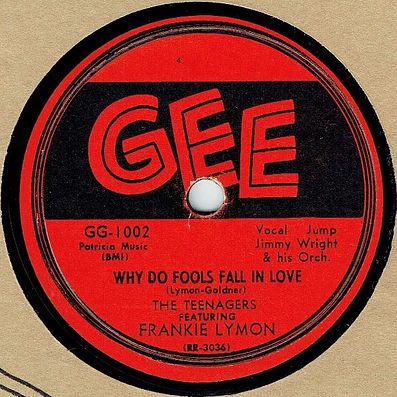 The Teenagers' final song, Goody Goody, was sung by Lymon on the Ed Sullivan show. Unfortunately, however, it didn't even feature the Teenagers, despite what it might state on the record. Instead, it featured The Ray Charles Singers, who had no connection with the famous Ray Charles, "These were middle class white guys with crew cuts," said Dahl. "They masqueraded as the Teenagers…which must have hurt the Teenagers themselves because the group were still officially together at this time."
Lymon then embarked on a solo career in late 1957, recording for Roulette, now owned by Morris Levy, "Nice records that never sold very well," said Dahl. "For example, he recorded, as a cover, Little Bitty Pretty in 1960. It reached No 58 in the pop charts. He also recorded some nice rock'n'roll songs, mostly covers that was collected in an album called Rock'n'Roll, although many more songs remained unreleased at that time."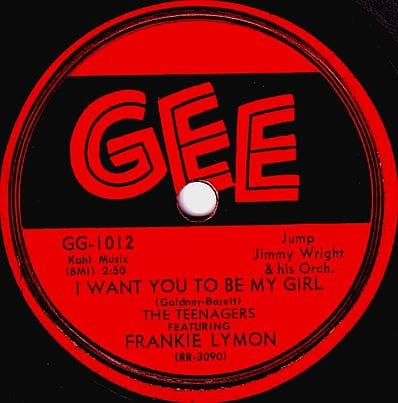 The Lymon voice had also matured and deepened with maturity. He was no longer the little cute kid, which hurt Lymon's career and his private life.
And what can you say about Lymon's private life? Pluck a 12-year-old child off the street, subject him to fame and fortune, especially in those pre-internet, pre-media savvy, days and apply untold pressure and see what you get. In Lymon's case, a brat of a kid who smoked the fattest cigars he could grab. Come 15 and Lymon reported that he was introduced to heroin by a woman twice his age, possibly at the time the group was splitting.
He was then caught up in a scandal relating to the Alan Freed TV show, The Big Beat, in July 1957, when Lymon was a solo act. He made the mistake of dancing with a white girl, on camera, and the racist southern TV channel stations complained. Alan Freed's show was promptly dropped.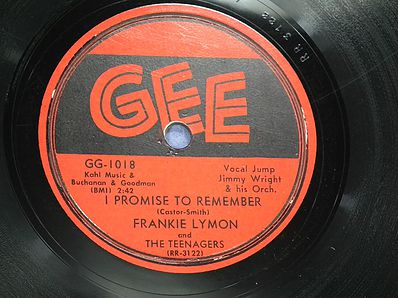 "In 1961, Lymon went into rehab," said Dahl. "What that meant in 1961, goodness only knows. It wouldn't have been as warm and fuzzy as today, put it that way. After that, he was on a couple of other labels, 20 Century Fox and Columbia. The lack of achievement couldn't have been good for him either. Here was a young man who had tasted intense success, he'd tasted it but he couldn't get it back again."
Sounds like the story of a typical junkie's day doesn't it? Anecdotes abound about the tear-away, Lymon. Take the story of Ronnie Spector, ex-lead singer of the girl group, the Ronettes, who innocently saw Lymon as her hero, invited him over to her house, giddy with excitement, only to be shocked to see him appear at her door step in a drunken condition. Spector's shock turned to horror as Lymon then made an improper approach towards her, she responded by hiding in the closet. To say that she was disappointed in Lymon was an understatement.
Lymon's life was then complicated by three marriages. Each would later claim to be Frankie Lymon's widow. This, despite Elizabeth Waters (married in 1964) not being divorced from her first husband, Lymon 'marrying' Elmira Eagle in 1967, although he was still supposedly married to Waters and, finally, Zola Taylor, original member of the Platters, being unable to produce proof of any marriage, which she says was performed in Mexico in 1965. After much legal action, Elmira Eagle is currently the legal representative of Lymon's estate.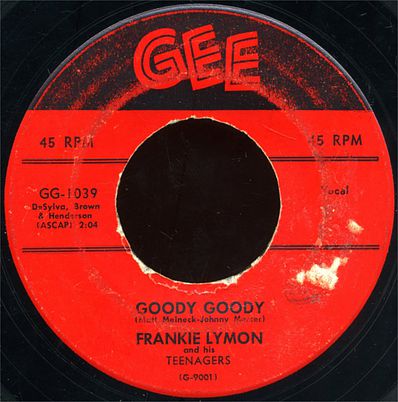 During 1965, Lymon was drafted into the Army but reportedly ran AWOL, looking out for gigs and was dishonourably discharged. Although the latter is open to debate.
In 1968, he moved back to New York to try to make another comeback, "With a scheduled session to Roulette booked, Lymon was staying in Harlem where he grew up, in his grandmother's house. He took heroin and died of an overdose," said Dahl. No-one knows the true circumstances of Lymon's death. At least, no-one spoke up.
Frankie Lymon was the first teenage rock'n'roll star. No child had ever made music like that before. He triggered an array of similarly styled vocal groups, including the Jackson 5, while proving that little kids could also make great records, "He was also incredibly talented," said Dahl. "He wrote great songs, he sang well and danced well. He was the total package at the time. He had it all and squandered it all. You can blame the music business in those days for a lot of that. It was the ultimate exploitation. They just chewed them up and spat them out. Happened to grown men and women but little Frankie didn't even have the life experience."
TEEN TOURING
"Rock'n'roll was not readily accepted in the South," remembered Teenager, Jimmy Merchant. "You could be the star in a show where white folks attended but you couldn't stay in the same hotel. We could only stay in black hotels. Our bus driver was Harry and he'd say we're going to make a pit stop. He'd say, 'You guys have got to give me your quarters because, as you know, you guys can't go in.' He was the only one who could go in to buy us food on the road. They had picket lines around some of these venues in Alabama where we performed. The signs would say things like 'These Black N****** Are Coming Here to Perform with their Music and their [wavy] Hair to Steal Our White Girls'. But then there were children, both black and white, with picket signs in another location saying 'Rock & Roll is Here to Stay'. That was a reality.