The Article
Fostex Carer: the HPA8C DAC and headphone amplifier
29th February 2016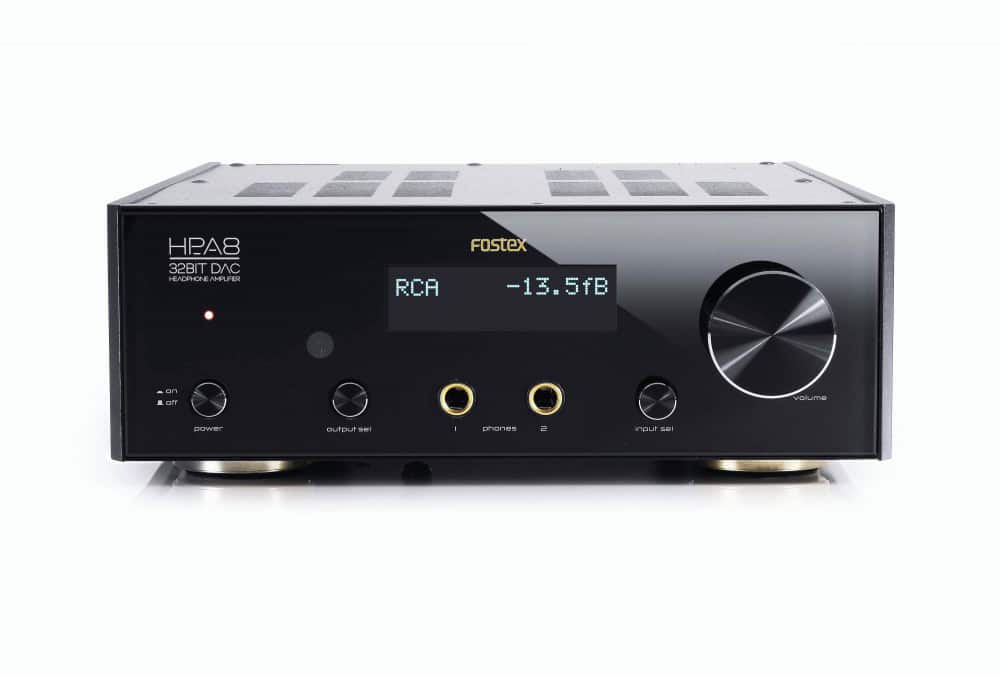 Some DACs are just packed with features: such as this value for money example from Fostex. Paul Rigby reviews the HPA8C
Like many, I'm 'used' to seeing the Fostex brand name sitting upon studio gear and it does but it also has an increasing presence in consumer hi-fi. I've seen the company's headphones make appearances at recent hi-fi shows and I have a pair of the company's speakers to review in the near future but what I wanted to talk about today is the brand's fully featured DAC.
This flagship 32bit DAC is also a headphone amplifier and is capable of DSD 2.6 MHz playback via a USB connection. It also arrives with AES/EBU, coaxial and two optical connections plus an analogue input stage.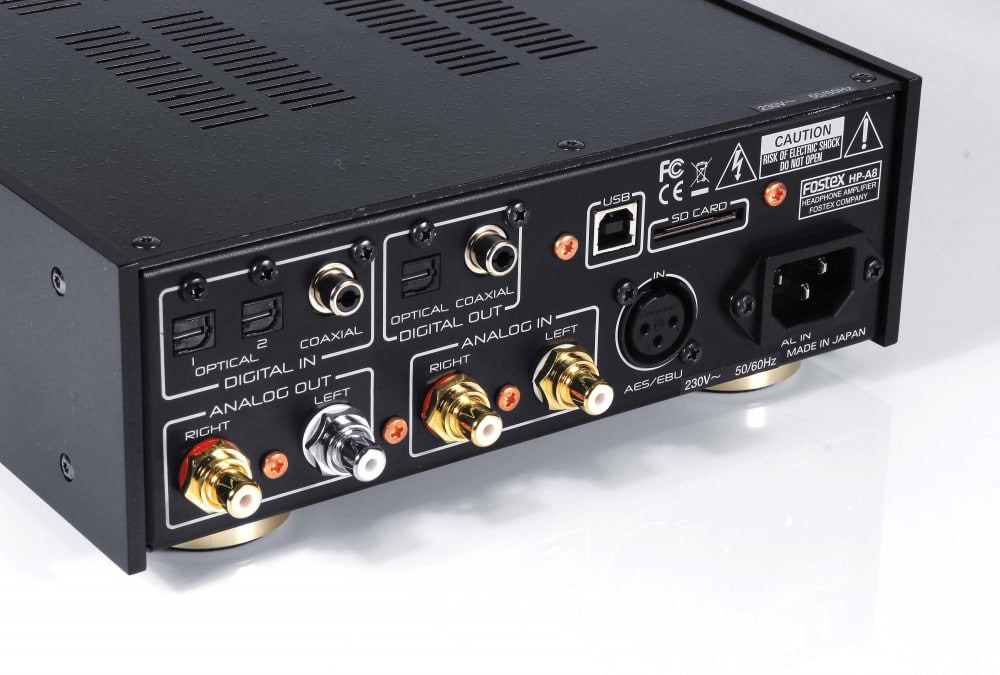 You also get a mini-remote to utilise the Fostex as a pre-amp (the unit can be directly connected to a power amp, if required). The LED display also provides access to volume, source, headphone gain, filters, pre-sets and allows navigation of audio files when playback directly from the rear panel SD card slot.
Internals include the use of a Asahi Kasei AK4399 DAC, a toroidal power transformer, built-in up-sampling function of x2 and x4, and a Direct Out mode for bypassing the volume control circuit.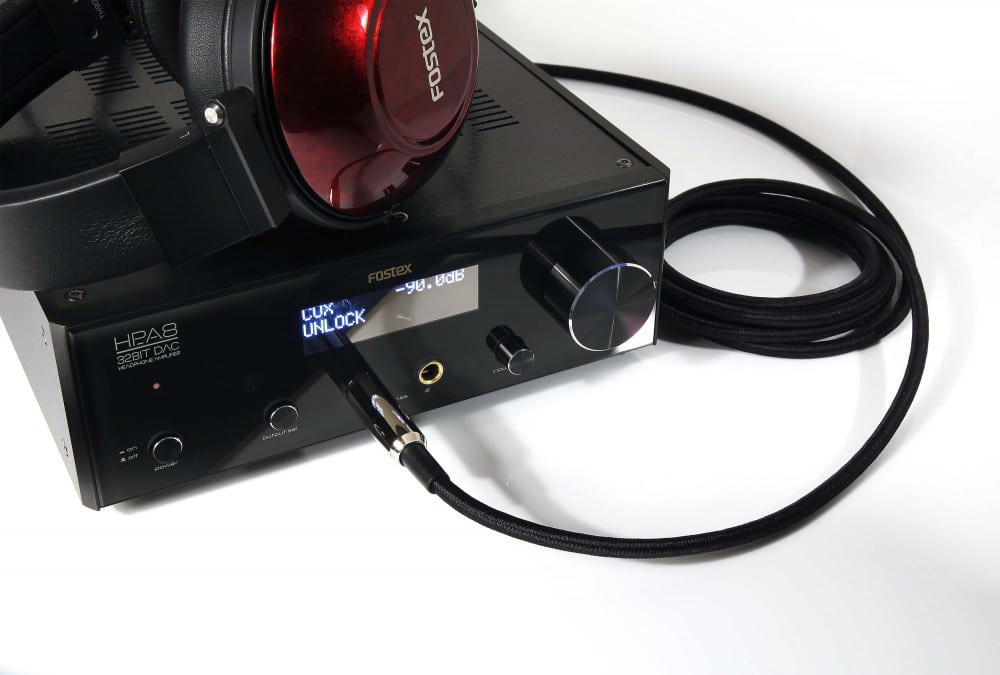 PC users will need to download and install a USB driver before use with the Fostex, however
SOUND QUALITY
I compared the Fostex directly with my Chord Qute HD but added a replacement power supply via Paul Hynes and, to that, plugged in a Black Rhodium Libra power cable. As a combination, this is quite a package that packs a punch. It's a more expensive, in total, than the Fostex but I wanted a challenge for the new DAC.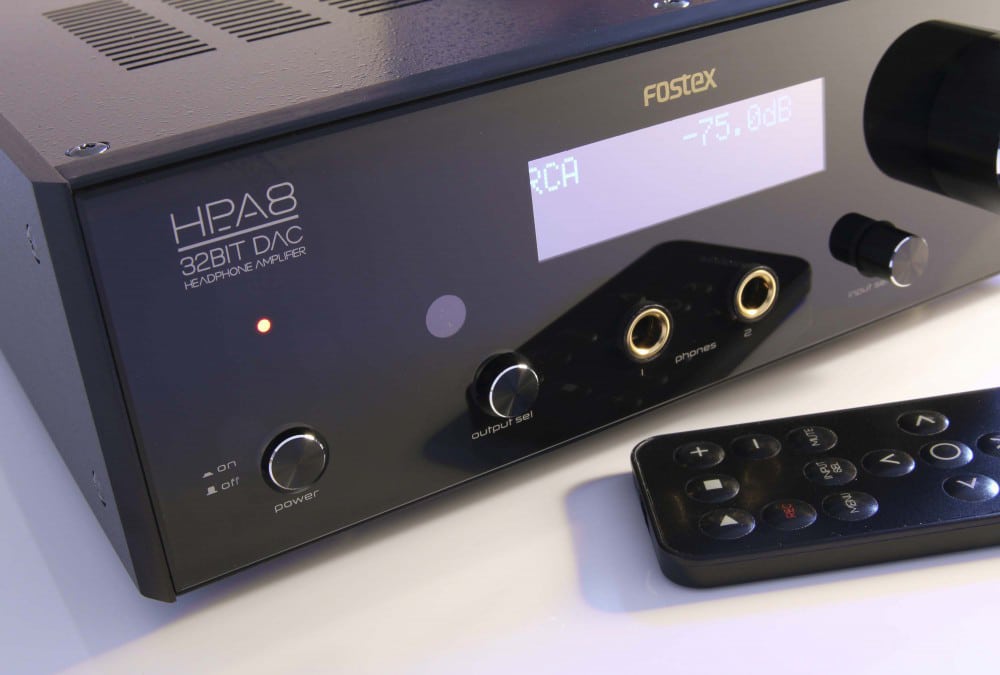 I began with my Astell & Kern AK120, modified by Red Wine Audio with enhanced internals and played a 24bit/96kHz version of Dire Straits' Money for Nothing via a NeoTech cable into the optical port.
The general sonic presentation from the Fostex was not as hard edged as the Chord, there was an analogue-like glow to the former. This gave the Fostex a more romantic feel with a softer approach to vocals. While there was a certain lack of precision and, to some extent, upper midrange clarity, you didn't hear any nasty bloom effects during crescendos while treble was approachable and admirably delicate. Bass almost had a golden 70s feel with plenty of mass and heft.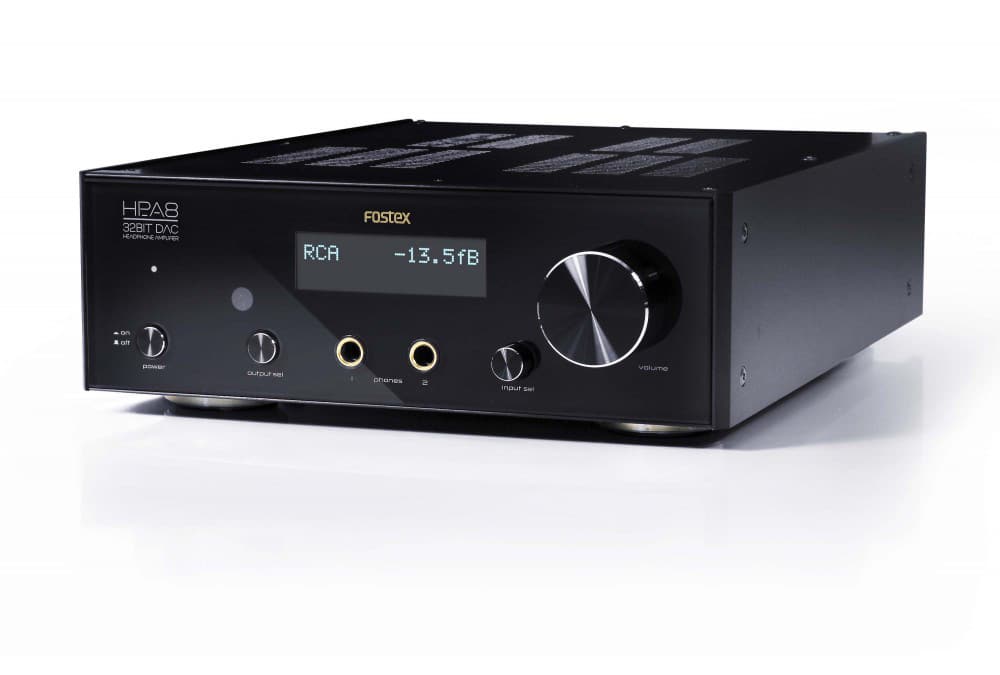 I wanted to test the USB cable so plugged in my MacBook and turned to a slice of blues from Harry 'Big Daddy' Hypolite at 24bit/192kHz and the track, Big Bad Girl. Hypolite is an old fashioned blues shouter with a crunching acoustic guitar. The Fostex mellowed the guitar a touch although there was still plenty of detail on offer. Each string, although slightly recessed and tamed, offered plenty of information giving Hypolite rhythmic support. There wasn't the thunderous, chaotic and blustering approach to the track via the Fostex, which seemed determined to civilise the performance a touch but, at the same time, it provided a sober and methodical course of gaining information. Detail without the emotion, perhaps?
Moving to the headphone amplifier stage and comparing the Icon Audio HP8 Mk.II, I plugged in a pair of Sennheiser HD800s and turned to vinyl with Queen's Death On Two Legs, from their new half-speed master of A Night at the Opera.
As the HD800s are relatively tough to drive, I had to enter the Fostex's own internal settings to bypass the default volume control to add extra gain. Output seemed rather better balanced in this mode with an open and spacious application to the upper mids, giving Freddie Mercury's lead vocal insight and immediacy while the lead guitar offered great clarity. Brian May's weapon of choice seemed able to convey detail with ease while treble was full and rich with an interesting cloud of cymbal strikes on offer.
Switching to Eydie Gorme and a slice of bossna nova on the album, Cuatro Vidas, with the backing band of El Trio Los Panchos. The soundstage was large and epic in size which did count slightly against the cosy nature of this particular song while Gorme's delivery could be a little bloomy during the crescendos. That said, both Spanish guitars and conga percussion had an open and sweet nature that was most appealing to the ear with plenty of air to allow detail to flow.
CONCLUSION
The DAC part of the Fostex offers plenty of facilities and options. In sonic terms, it also offers good detail recovery and a warm, friendly, slightly old fashioned presentation that adds a glowing light to the bass with plenty of weight and a billowing intensity plus a low key yet detailed suite of midrange frequencies that provides an admirable and civilised approach to music making.
For the headphone amplifier, there is a big approach to sound here, taking you up close to the action. While this can result in a touch of barking from vocal crescendos, it also provides a thorough and comprehensive examination of instruments.
---
FOSTEX HPA8C DAC/HEADPHONE AMPLIFIER
Price: £800 per pair
Website: www.scvdistribution.co.uk
Tel: 03301 222500
---
Good: headphone amplifier detail and insight, civilised DAC presentation, array of connectivity options
Bad: overly warm midrange on DAC, slightly shouty vocal performance from headphone amp.  
---
Rating: 7
REFERENCE SYSTEM
Origin Live Sovereign turntable/Enterprise 12″ arm/Miyajima Takumi cartridge
Icon PS3 phono amplifier
Aesthetix Calypso pre-amp
Icon Audio MB845 Mk.II monoblock amplifiers
Quad ESL-57 speakers with One Thing upgrade
Vertex AQ and Atlas cables