The Article
Force Field Technology From Titan Audio 
9th October 2020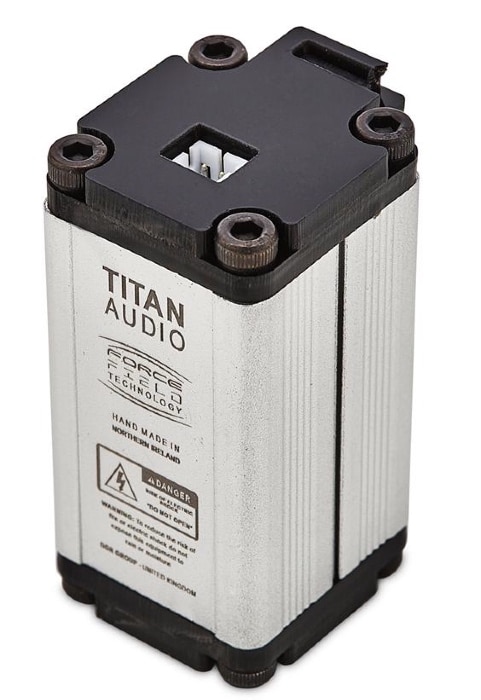 It's a mains power management thing, created to tackle airborne RFI (Radio Frequency Interference) and EMI (Electro Magnetic Interference), the FFT is a small unit with an aluminium housing and acrylic base and top plates
In action, the module is fitted to a mains power cable by use of a specifically designed connection point which will be standard on all relevant Titan Audio cables, so can be fitted at any time, as an after-purchase upgrade, for example.
In addition, the module itself is powered by its own power supply that connects to directly to it, which necessitates the use of a mains socket.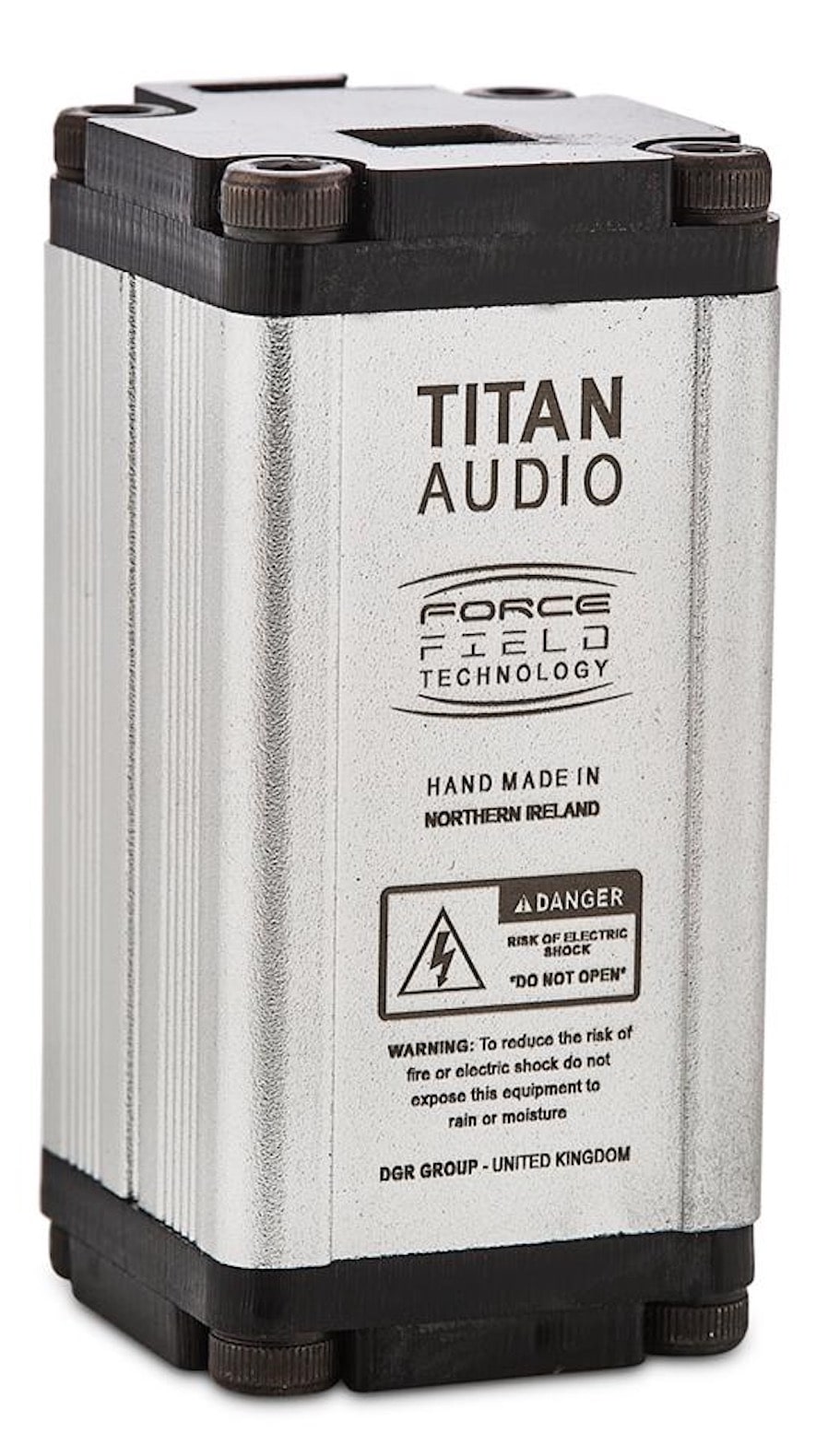 Later in the year Titan Audio will be launching a '5-in-1' power supply, allowing up to five cables to be run from one power supply, therefore utilising only one socket.
And the point of the FFT, in effect? To lower the noise floor.
Price is expected to be around £250.
To learn more, click titanaudio.co.uk