The Article
Fleetwood Mac: Just Like Starting Over
15th February 2018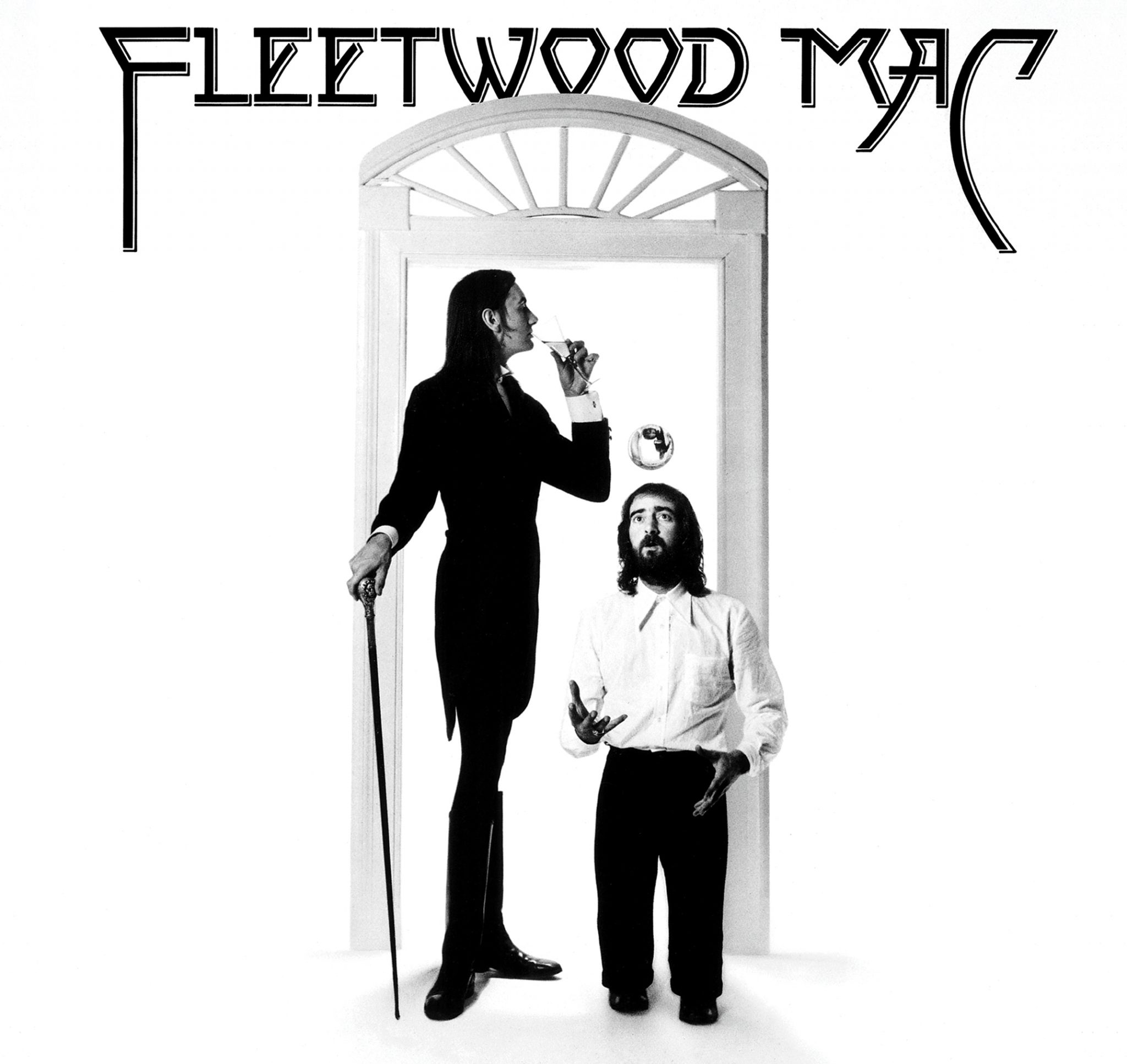 Title: Fleetwood Mac
Label: Reprise
Often unfairly ignored because the LP following this release was the momentous Rumours, 1975's Fleetwood Mac remains a superb release and, in effect, another debut for the then current incarnation of the band. The time when Lindsay Buckingham and Stevie Nicks turned a British blues band into a West Coast institution that was there to be aped and copied by many who decided too follow while the band's additional song-writer, Christine McVie morphed into a soft rock creator. The album as a whole though is a perfect piece of pop, with numerous shadings and moods to satisfy all.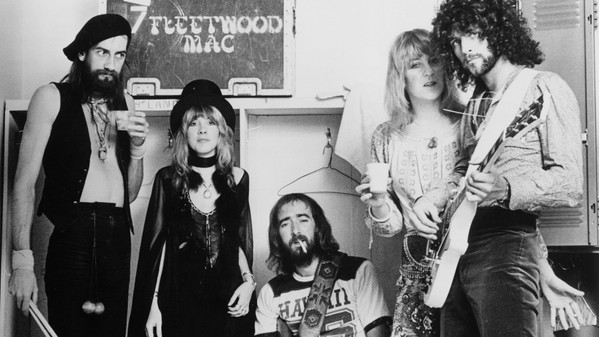 The above needs a bit of explanation, because Fleetwood Mac belongs to an exclusive club. Most bands are, for good or ill, stamped by the style of their lead singer with very few exceptions (King Crimson and Robert Fripp being one of those). Fleetwood Mac is another. In fact, Fleetwood Mac's very name is based on its rhythm section: Mick Fleetwood and John McVie. Neither, though, has a real influence on its music. As Fleetwood said in the 70s, the band is merely a rhythm section awaiting writers to take it into varying directions. With Peter Green, the most dominant presence in its early days, that direction was the blues and hard blues it was too. With his leaving and the introduction of Buckingham and Nicks, the style changed to soft rock. The rhythm section remained and Fleetwood was still the captain of the ship, just not the creative force.
Hence, although the LP took the band in a completely new direction, the new direction was expected and welcomed. The transformation was never jarring.
The biggest single release off the album was Over My Head although it wasn't so much as released as 'pulled'. Like the band's evolution, this was another organic decision. As Mick Fleetwood said, not long after the single was initially released, "As a track on the album, it was not considered. When you make an album, you say, 'That, that and that will make good singles' in order of preference. Over My Head was not one of those. It sort of crept up and was being played a hell of a lot. It occurred to us that, because of that we should make it the single, which we did. It was creeping up behind everything else. Actually, because no-one had thought of it, it was a more healthy thing to do. Sometimes very obvious hit records can bore an audience after a short time, that won't be the case with this record."
Now you can hear the album again but, this time as a special edition that includes newly remastered audio, rare and unreleased studio and live recordings and more. It arrives as Deluxe edition (3CD/DVD/LP) comprising the original album with newly remastered audio on CD and a nicely mastered LP, rare and unreleased studio and live recordings plus a DVD with 5.1 Surround Sound and high-resolution mixes of the original album. The Expanded version is a 2CD pack including the original album with newly remastered sound and expanded with rare and unreleased studio and live recordings. There's a single remastered CD out there too.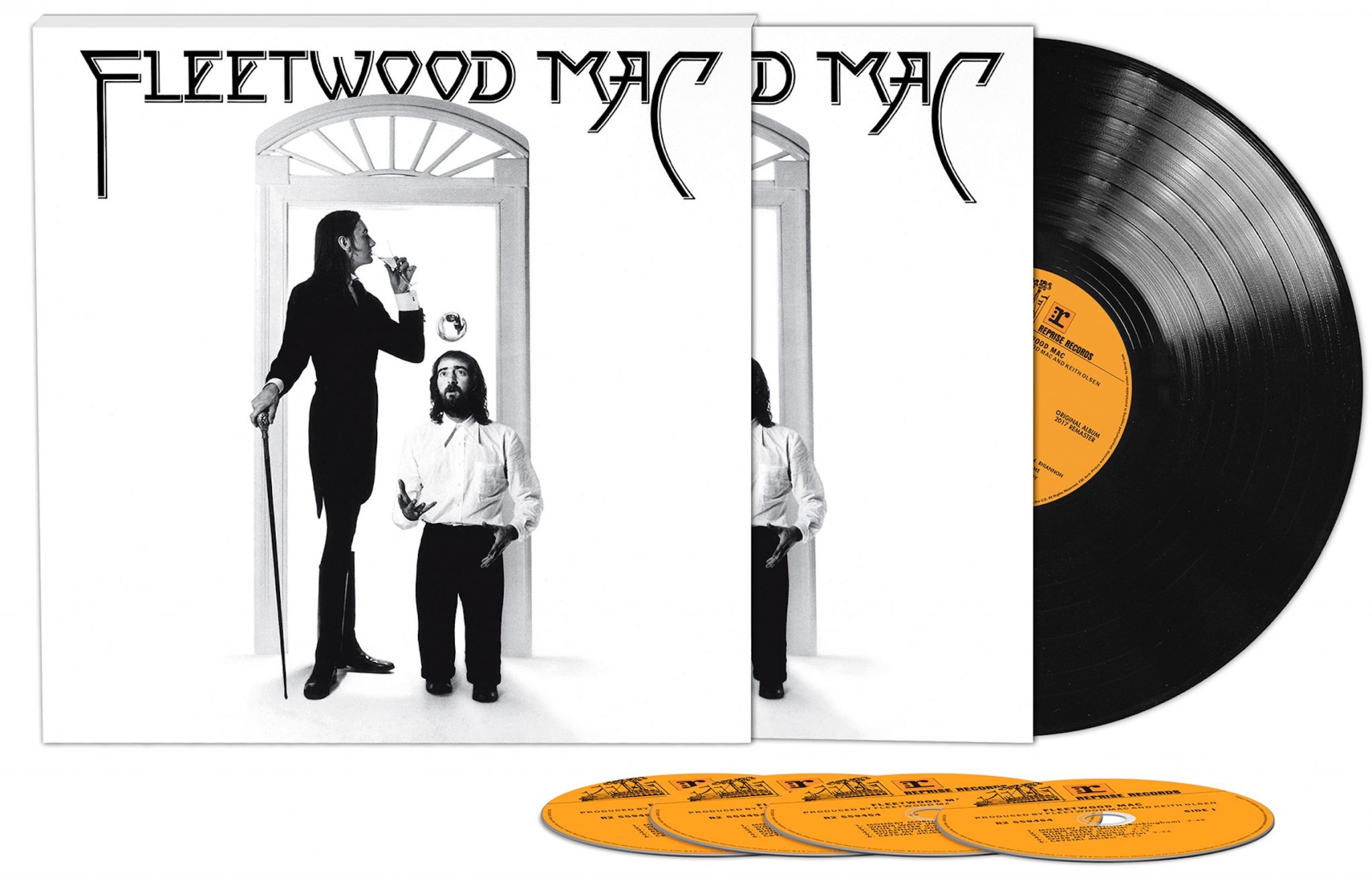 Both the Deluxe and Expanded editions include single mixes for Over My Head, Rhiannon and Say You Love Me. Also included is a second disc with an alternative version of the complete album comprising unreleased outtakes for each album track plus several unreleased live performances from 1976.
Exclusive to the Deluxe Edition is a third disc filled with even more unreleased live recordings including performances of Landslide, Oh Well, Station Man and World Turning.
The Deluxe edition is packaged in a 12" x 12" embossed sleeve with rare and unseen photos along with liner notes featuring new interviews with all the band members. The package also comes with a DVD featuring 5.1 Surround Sound and 24bit/96kHz stereo mixes of the original album and four single mixes.
Completing the set is an LP version of the original album pressed on 180gm vinyl.
Despite the nature of Fleetwood Mac and its rhythm-section-looking-for-a-writer ethos, it's rare in commercial music to find an album that draws such a important line both in the history of a band and, simultaneously, in the history of music itself. Fleetwood Mac's self-titled album is just that and, as such, deserves its place in music history and as a classic, on many levels.