The Article
Deep Purple Span Their Career in a Vinyl (or CD) Set
2nd December 2017
Title: A Fire in the Sky
Label: Rhino
I'm taking an opportunity to look at a body of work that spans almost 50 years, rather than a single album and I feel that I can do that with this group. One of the true pioneers and innovators of the entire rock genre and a band that set the standard. Yes, you can pick any number of LPs from the band's large catalogue but I wanted to give a respectable nod the Deep Purple's career as a whole.
It is also one that, before too long, will end, as group bassist, Roger Glover acknowledged, "…the writing is on the wall. Sooner or later this will end. We just don't know when but we're putting ourselves and everyone else on notice that, you know, it is around the corner, we just don't know when."
To many oldie rock and pop stars out there (stand up The Stones, Elton John, Paul McCartney and a host of others), it's not about the money. Not any more at any rate. It's the drug called music: creating it, playing it, performing it…this is what Deep Purple does and the band's career confirms that.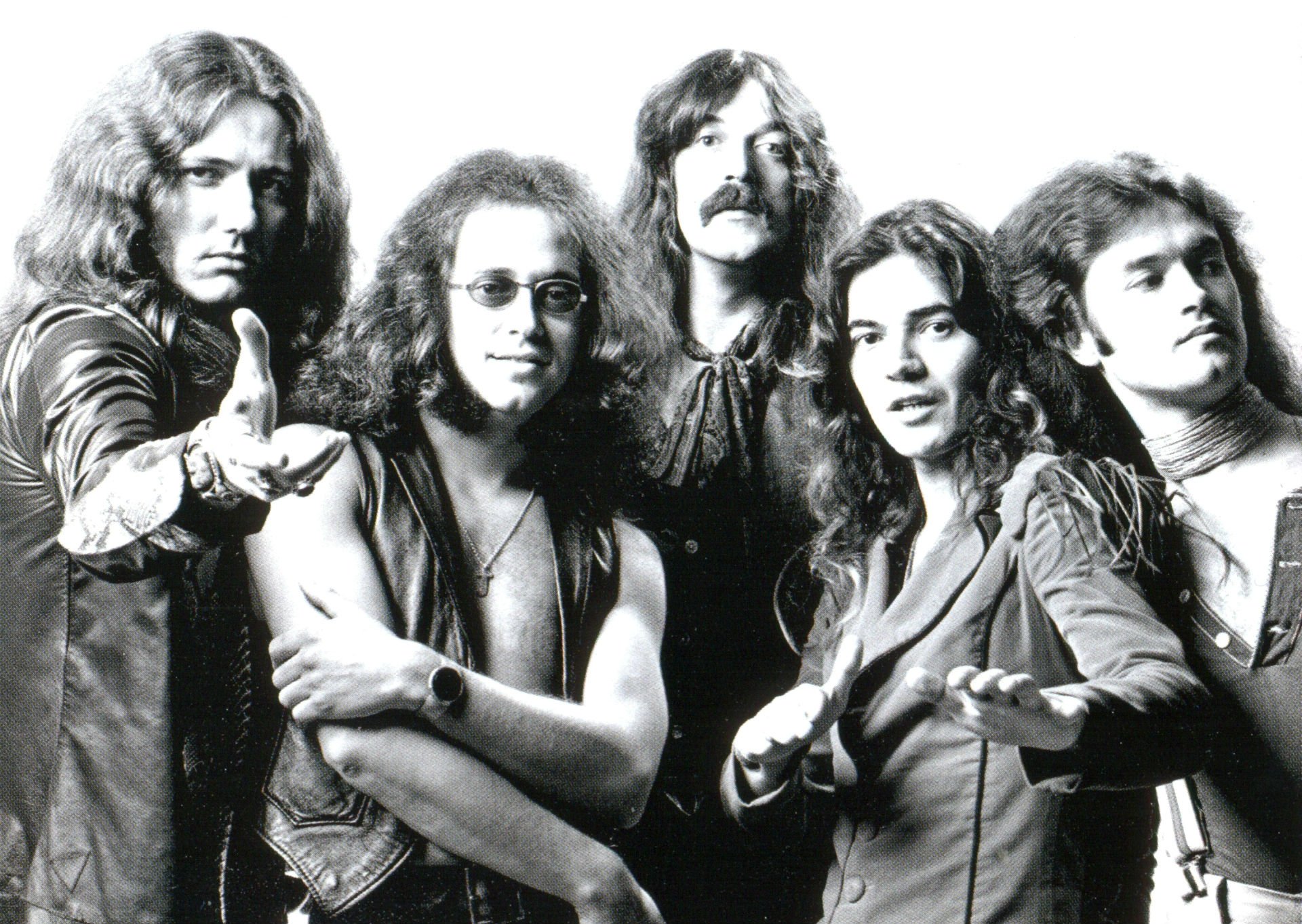 "Well, it's music. If you're a musician, you're always a musician, I think and we're lucky enough to have made a career of it. I can't stop writing songs. It's just something I naturally do. Every day I write down something. Even a line, a word, a title, a riff, a chord sequence, whatever it may be. I got thousands of them and every now and again I go back to one or two and go, 'Actually, it's not that bad.' Which makes me think. There's a famous quote, 'The older I get, the better I was.'"
Despite the interminable line-up changes, the creative shifts from prog rock to heavy metal and hard rock, the band have produced a wealth of memorable music and some of the most iconic guitar riffs known to man. That riff from the song, Smoke on the Water is now part of the fabric of society: it's the first noise any budding guitar player makes.
You can wallow in these songs via a new compilation set available in three different skews. Called A Fire In The Sky, a single CD-disc version features 20 songs and focuses mainly on the band's singles. The three-disc version dives even deeper into Purple's past with 40 songs and includes at least one track from every studio album through 2013's Now What?!. This expanded version also features Kevin Shirley's 2010 remix of Dealer and the 2012 stereo mix for an early version of The Bird Has Flown. You can also grab a three-LP vinyl set that includes 27 tracks. Among the highlights are the single edit version of Woman From Tokyo, the US single edit for Burn and the radio edit of Bad Attitude.
I decided to look closer at the vinyl version of A Fire in the Sky in terms of mastering and pressing. Diving – as it where – straight to Smoke on the Water, I was happy to hear that Rhino has veered away from any suggestion of loudness on this set. The volume is actually relatively low which demands that you lift the gain on your hi-fi to access further insight around the mids. The real highlight here is not the riff, surprisingly, but the bass guitar which has a surprising clarity, adding an almost industrial, metallic chug during the famous riffing sequence.
Moving further back in time to Hush I have to emphasise that the volume really does need to be increased for the music to 'make sense'. There's a gamut of pulsating vibes, especially from this early track that needs low frequency boost to add life and dynamism. Once done, the music comes into its own with the organ of Jon Lord taking that starring role here. It's layered and almost chaotic textures are a feast for the ear, crackling and pulsating throughout.
For A Strange Kind of Woman, the most noticeable aspect of the track is the original compression that illuminates both the lead vocal but also the percussion, adding a brassy element to both. The mastering and pressing on this edition tames both, though, allowing the music to stand 'as is', in its historical form, compressed but certainly listenable.
A Fire in The Sky is a valuable testament to a great band who continue to fascinate and entertain.