The Article
FESTIVALS, FOR THOSE GOING WALKABOUT
18th August 2021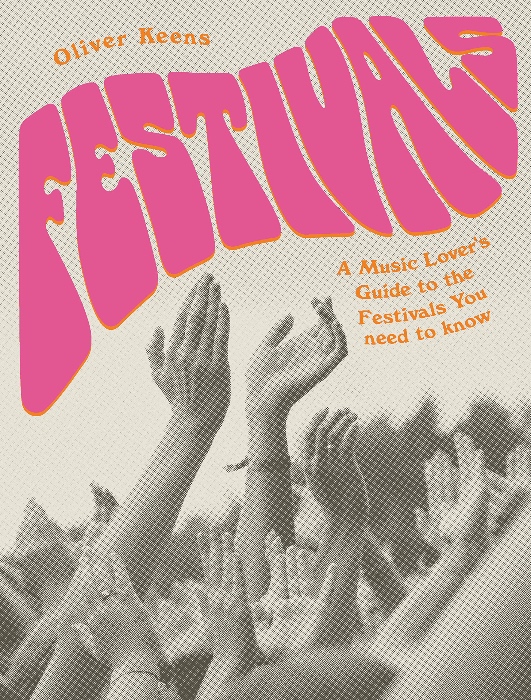 One for the globetrotters amongst you, Paul Rigby takes a gander at the world's music festivals
Title: A Music Lover's Guide to the Festivals You Need To Know
Author: Oliver Keens
Price: £18.99
Pages: 224
Publisher: Frances Lincoln 
Over the Summer, as Lockdowns ceased, many of us had and still have itchy feet, especially as there may be some live music in the offering. Possibly. With a following wind.
And if that's the case then this book, sitting between that tough, Flexi-type of outer binding, will be a guide.  
I said it would be a guide. I didn't say it would be a useful guide. And maybe "guide" is pushing it. It might be a guide for some but the cover information leaves a lot of loopholes unfilled. So you don't really know what you're letting yourself in for. I could say the same about the content.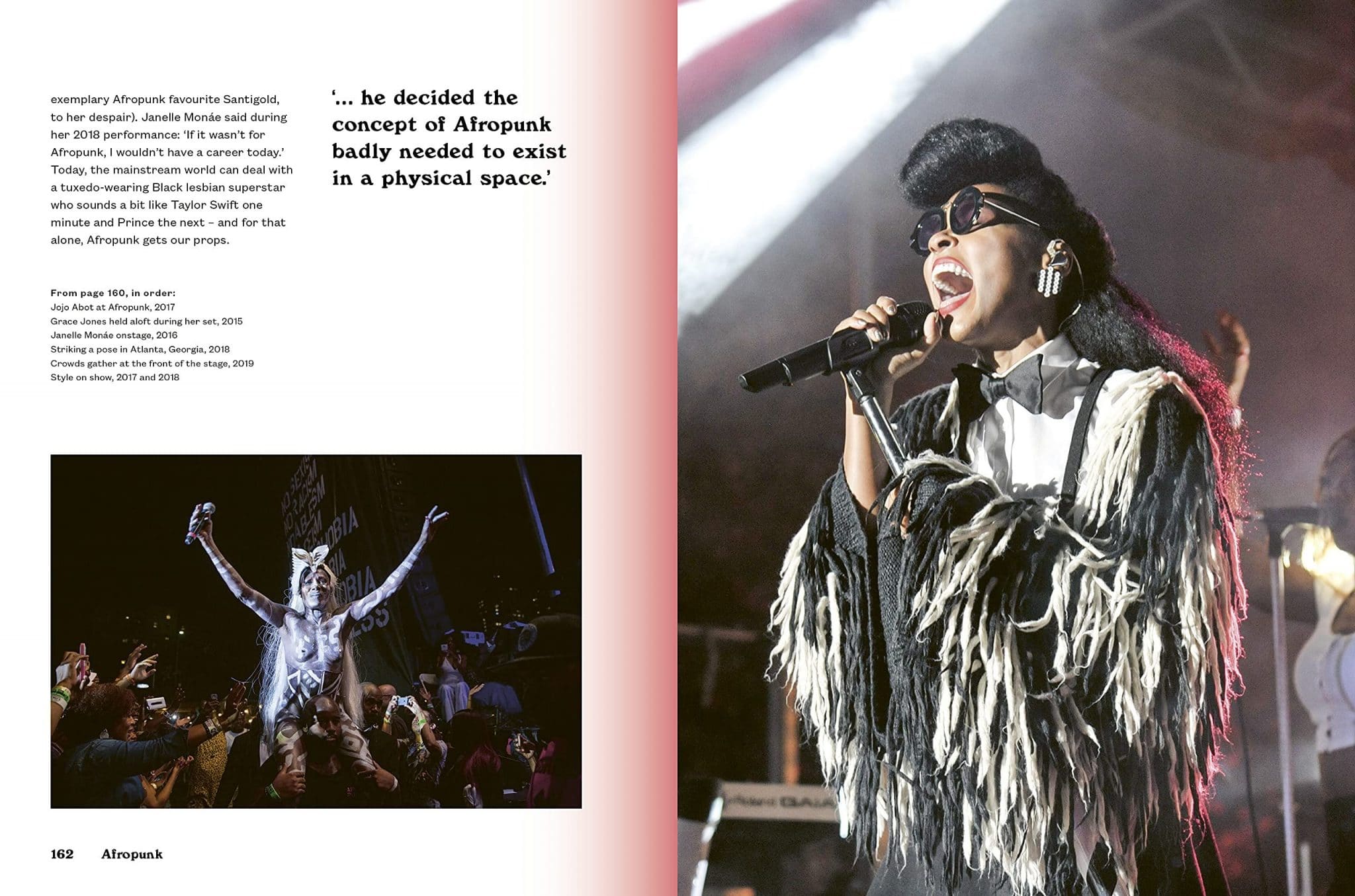 Firstly, is this a book about legendary festivals? Is this a history book? To an extent. Although it doesn't go far enough. 
Is it a guide to current festivals? A sort of Rough Guide to festivals in terms of where to go and what to do? To an extent. Although it doesn't go far enough. 
So, taking an example, if you look at Woodstock – the legendary occasion that took place in the USA, in 1969 – this is a historical piece. No more than that. It offers nothing to the active festival visitor, of course. In fact, you waste time flicking past it every time you want to get to Glastonbury, for example.
More than that, the information assigned to Woodstock is mostly banal, regurgitated hack copy. Also, if there didn't happen to be an on-page scan of the tickets, I'd still have no idea exactly what dates Woodstock occupied. 
Just over two pages of text and a little over two pages of colour images and a substandard, rather spurious data file entitled About The Festival gave me, as a fan of historical festivals, absolutely nothing at all in terms of information or spectacle.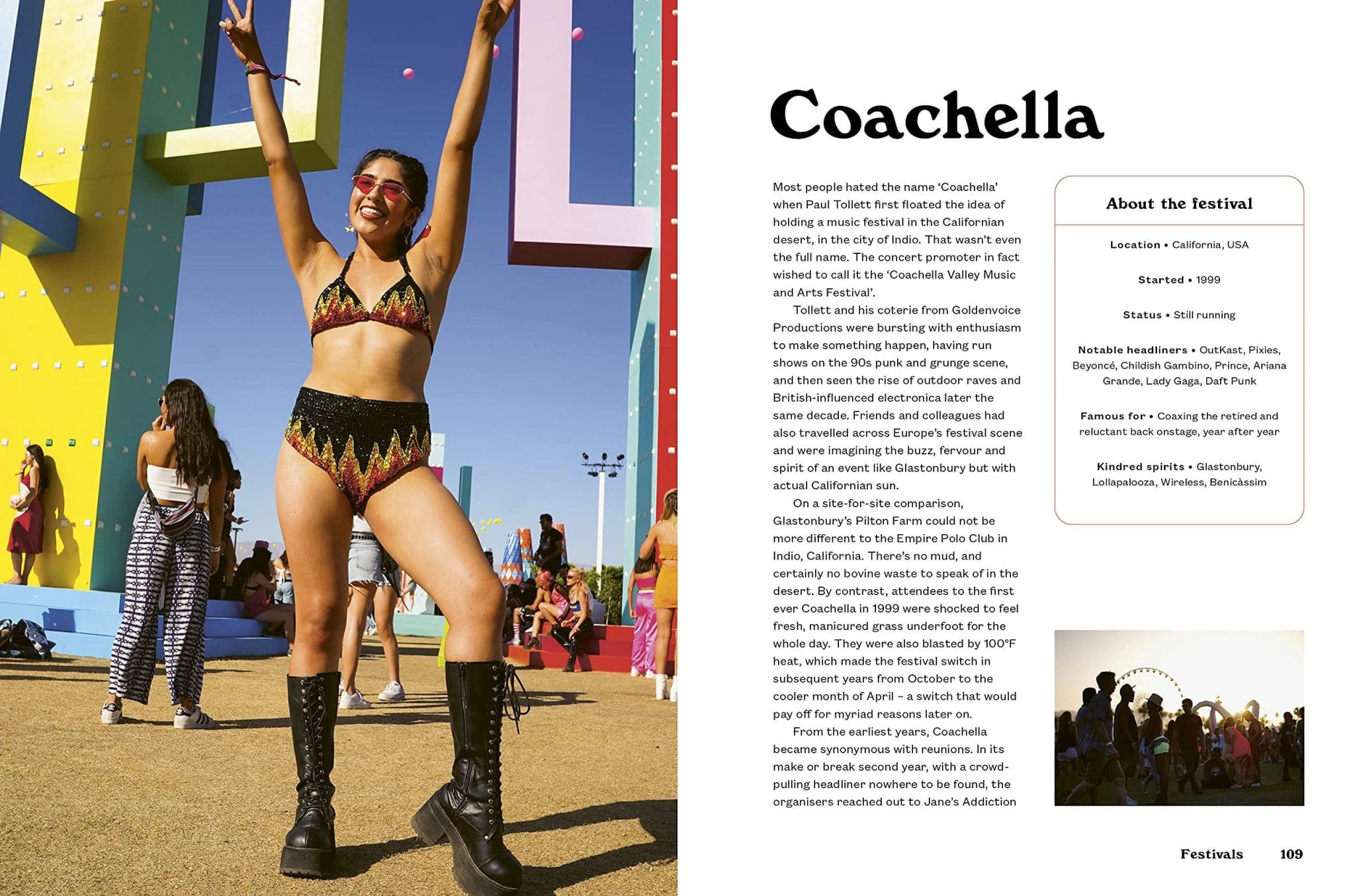 Other historical festivals suffer too while many others failed to even make the book. Where's the UK's Tribal Gathering, for example? 
OK, what about current festivals then? Festivals that are still active and doing their thing? At random, let's take Rock in Rio which sounds rather exotic and is illustrated by a close up of Freddie Mercury to show that big names appear (appeared) there. 
Well, apart from the large, single image of Freddie, you're given a single page of text. Why does Rio get a total of two pages while Donington's Download gets six? 
That wouldn't matter if the entry included useful background, some practical hints, contacts, dos and don't, anecdotes from past events and artists, travel information and a hundred other points I could think of but don't have the word count to print here.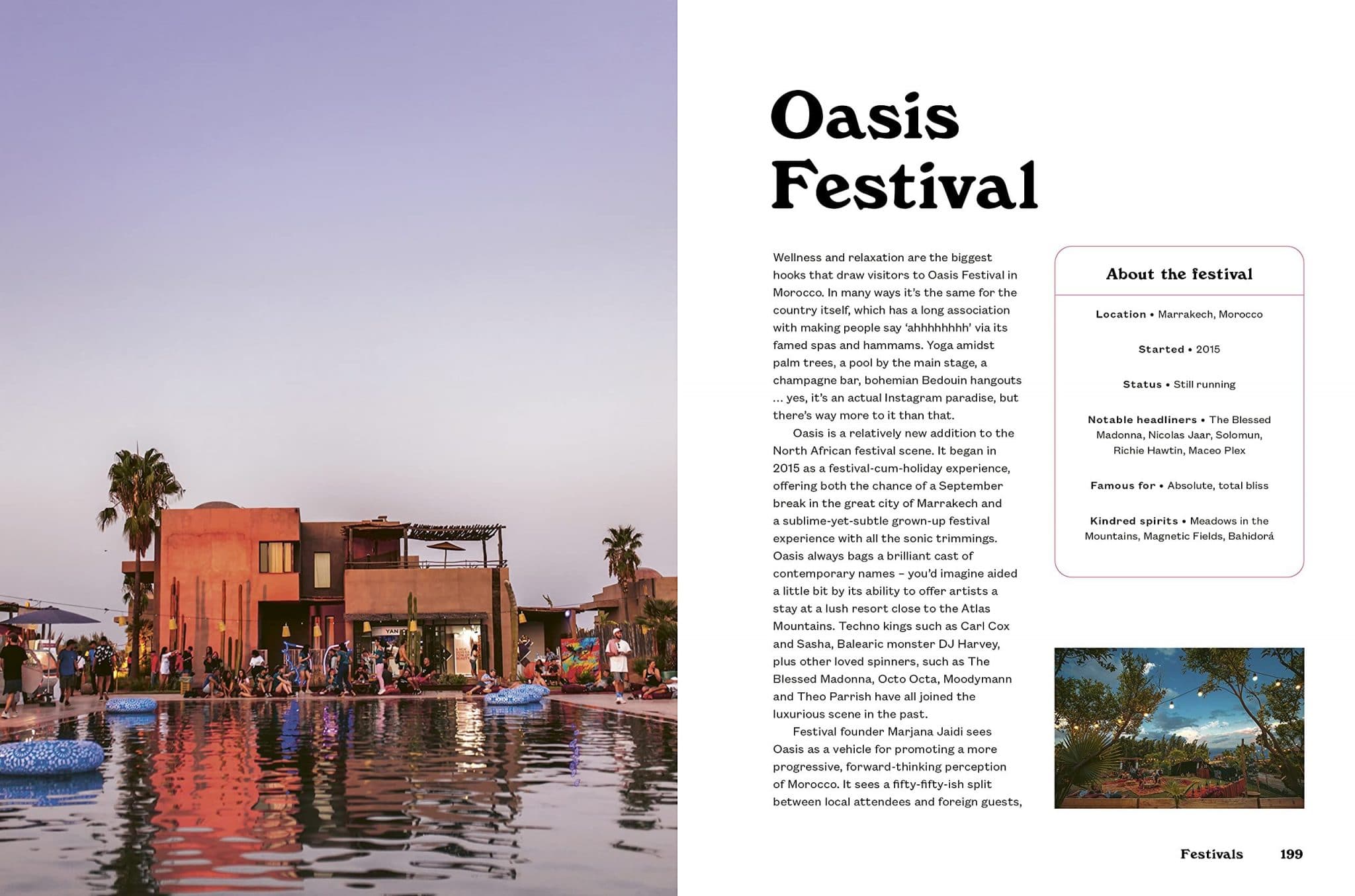 But no. None of that is featured here. Only information I might find on the back of a sauce bottle while sipping the jet fuel coffee they serve in a typical boteco.
And why are the Festivals By Country and Festivals by Month lists stuck at the back of the book? They should be up front by the contents page in large, friendly colourful fonts, indexed by quick-access page tabs.
The issue with this book is that it falls between two stools. It's neither a history book nor is it a practical guide. Hence, its target audience is a moving target. It is certainly a beautifully produced publication, offers jaunty and colourful images and is bound to withstand coffee table perusing. That is where Festivals should live. On your coffee table.