The Article
Two Hour Speaker Kit From Falcon Acoustics
26th January 2021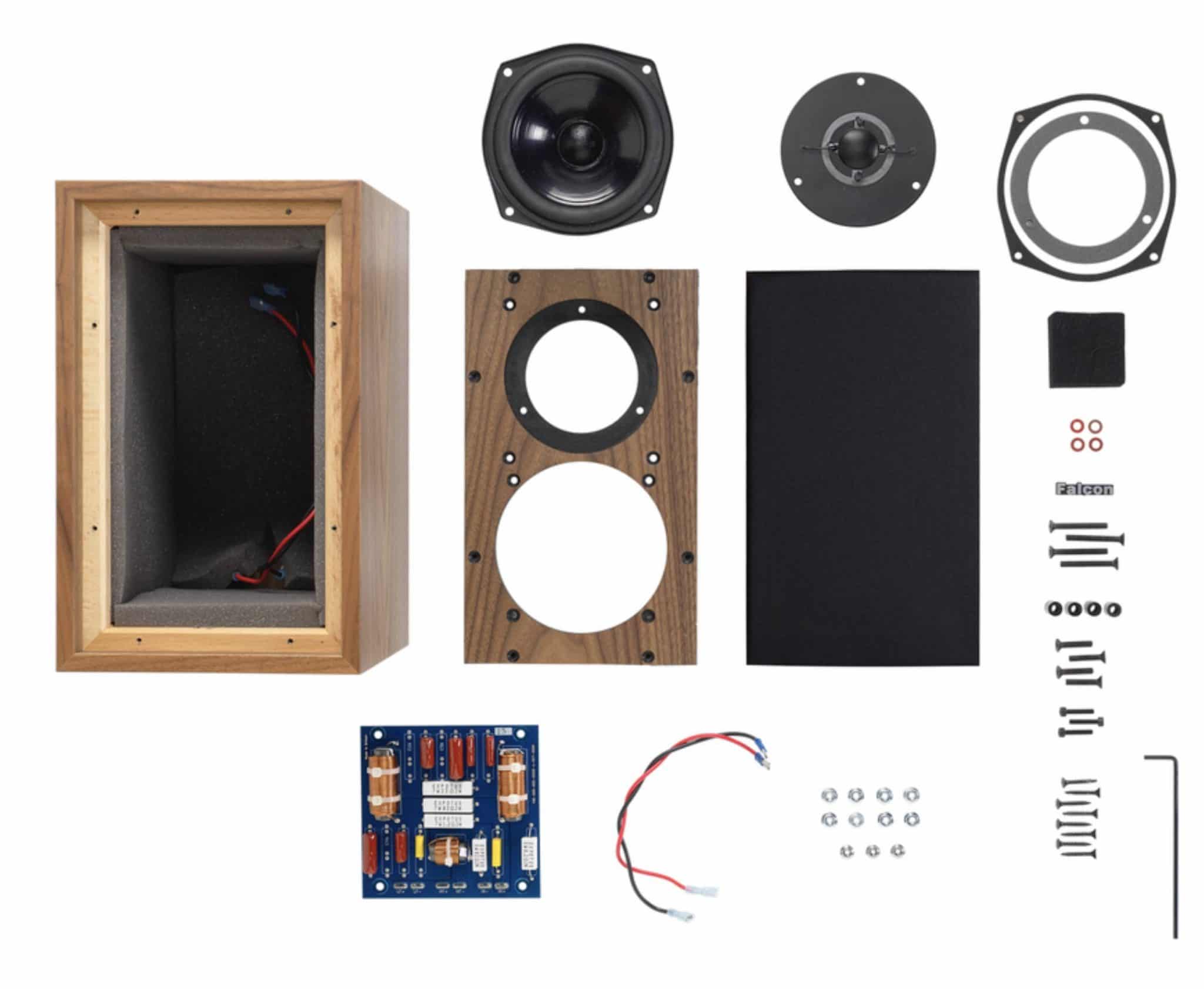 Falcon Acoustics has announced the Complete@Home Q7 Mini-Monitor, the second system in the series
Originally designed by Malcolm Jones, the new Falcon Q7 self-assembly speaker kit is supplied complete with Italian full "production grade" Baltic birch ply  cabinets.
According to the company,"…specially extended beyond LS3/5a size to produce an optimum Q = 0.7 system, having extra bass (+2dB @ 50 Hz) compared with the LS3/5a."
Falcon's new Complete@Home model also features the B110 and T27 drive units employed by the Falcon LS3/5a.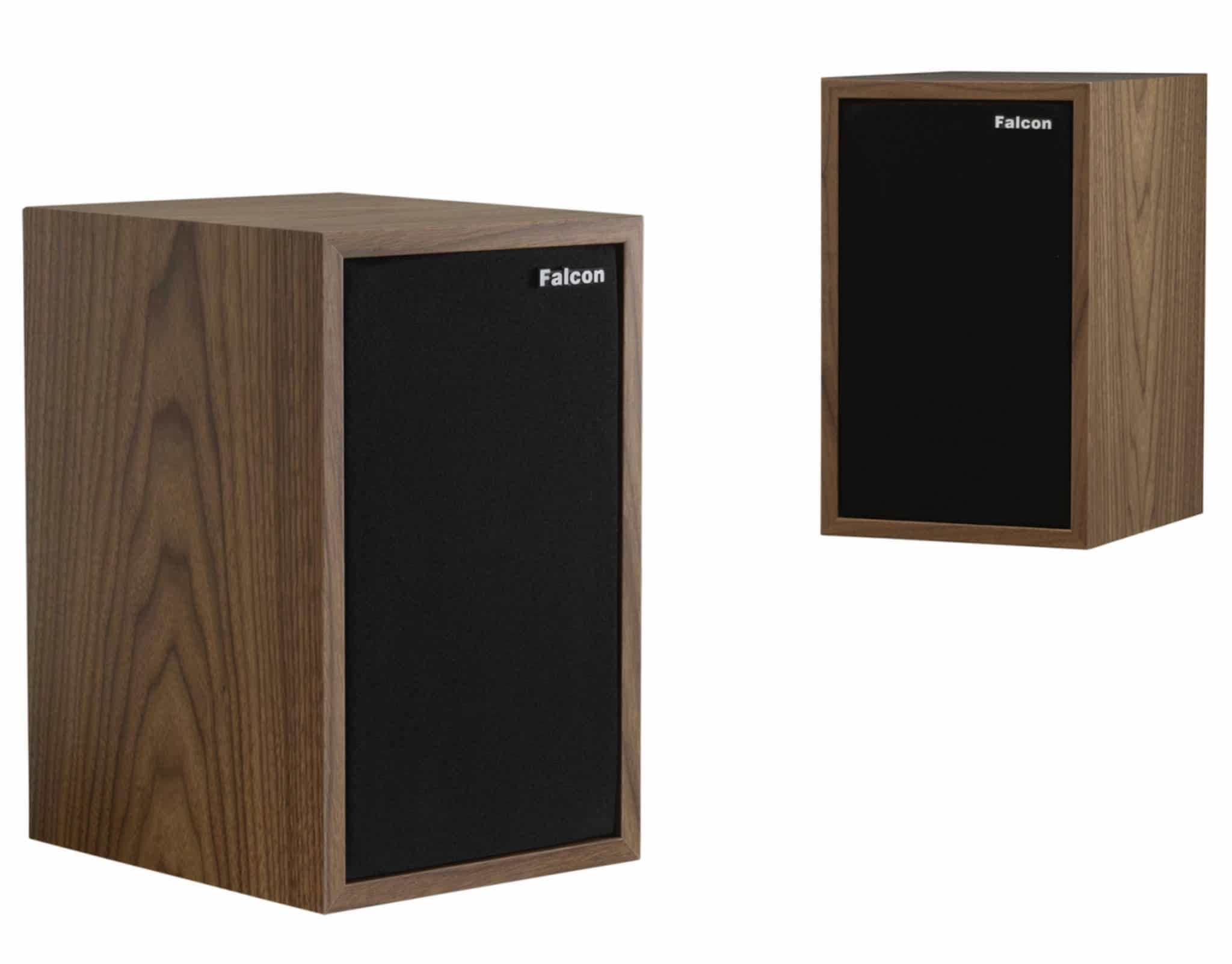 A Falcon 23.2 factory-assembled pre-wired crossover is supplied, mirroring the original Malcolm Jones design but arranged on a modern multi-layer board. 
Cabinet baffles are veneered in a choice of natural Walnut or Rosewood.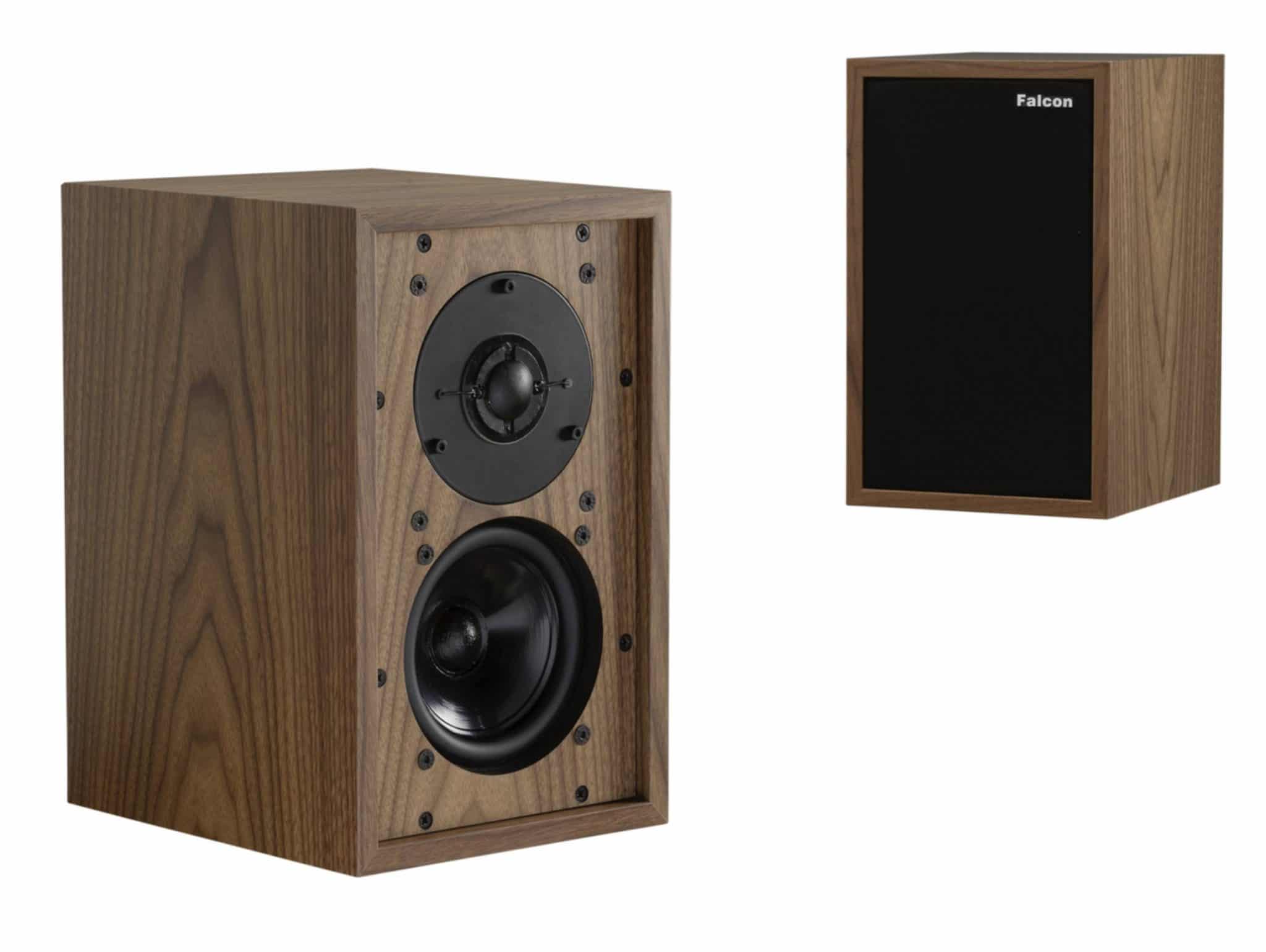 The Q7 specification also include magnetically secured cloth grilles. 
Find the tools you need in the kit. This is a soldering-free kit too. Online instructions and YouTube video provide guidance.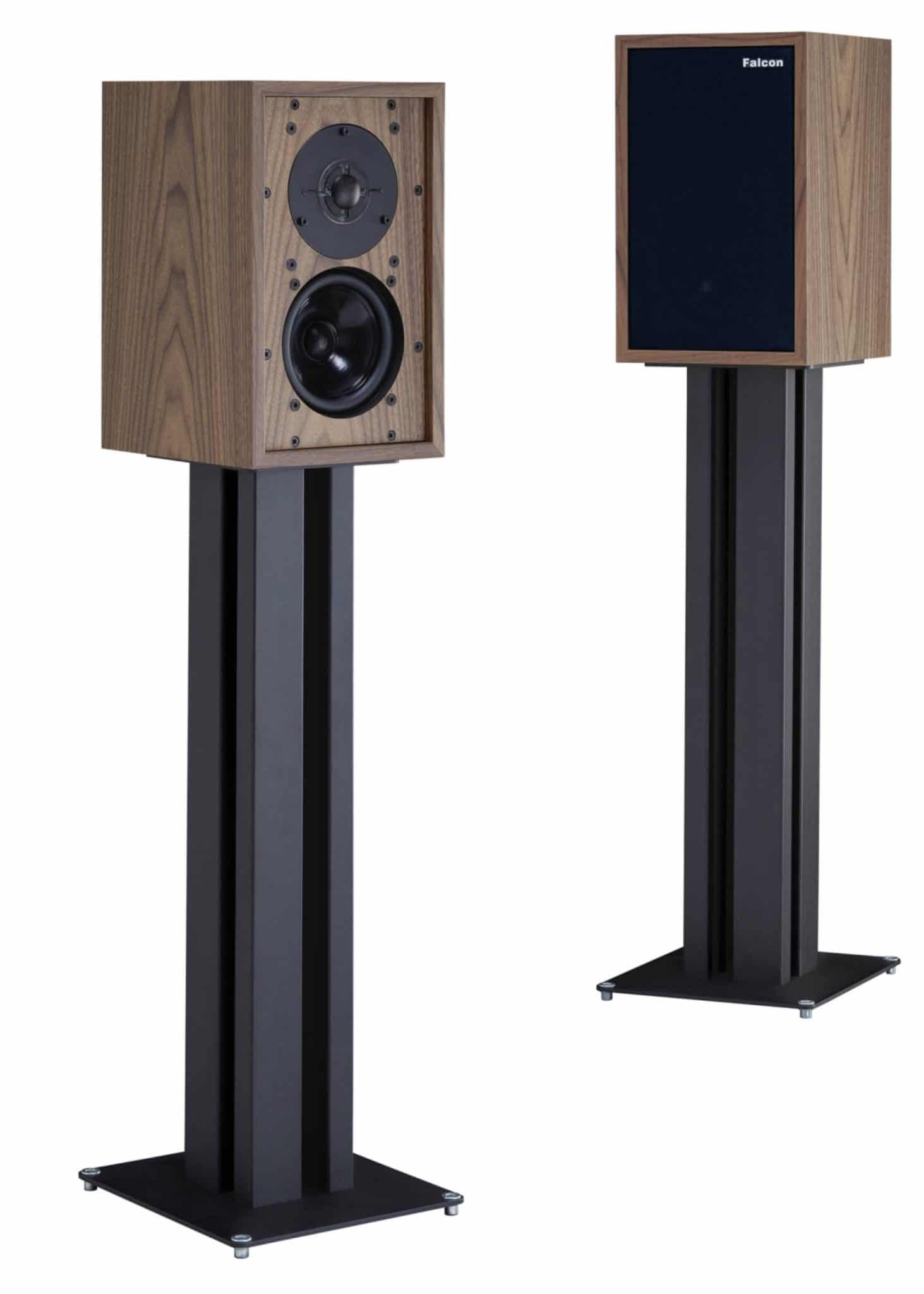 Falcon's BBC LS3/5a speakers, made in the same factory, reportedly have a similar voicing while the Q7 adds further bass extension to the LS3/5a. 
Time to completion for this kit is two hours, according to the company.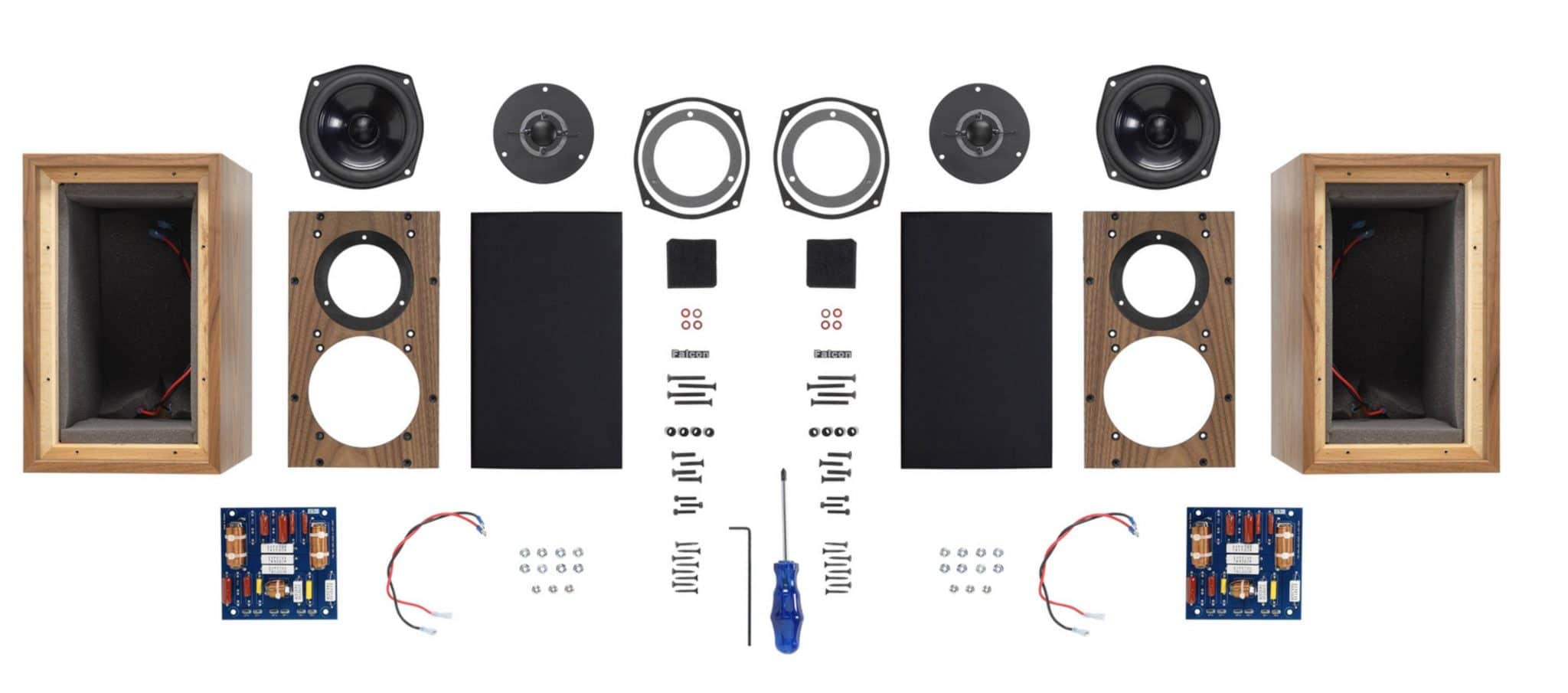 You can grab Tygan front grilles and Q7 Silver Badge crossover upgrade options. Just ask the company for more on that.
The complete speakers have a 83db sensitivity, each weighs in at 6.2kg each and dimensions span 305 x 190 x 230mm. The price is £995 for the whole kit.
For more information on this new kit, click falconacoustics.co.uk