The Article
Melodika MDPJ30 headphone cable extension: Extended Sound
3rd May 2016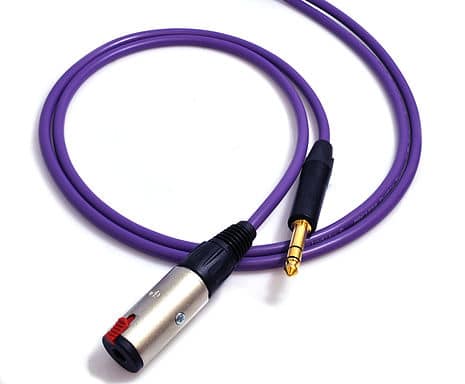 Running a pair of headphones but your cable is too short? Paul Rigby might have the solution for you as he reviews the new Melodika MDPJ30
The problem with many of today's headphones is that their cable length is not the longest. Some are actually shorter than normal, in fact, which I find rather disturbing. I recall having that issue when I reviewed a pair of HiFiMAN headphones for this very site. Not only that, depending upon where you sit yourself, even if the headphone cable is of an averagely long length, when you are listening to your headphones, you sometimes cannot always get close enough to your hi-fi to comfortably listen to your music. Hence, some sort of extension lead is not only desirable but, on occasion, absolutely essential.
This particular example, from Melodika, features a full-size 6.3mm jack plug plus plus a lockable socket at the other end for a secure fit to your headphones. I quite like this option because it prevents your headphone plug from randomly sliding out via accidental lead tugs: important during those essential and rather vigorous impressions of Keith Moon in full flow. Headphones can often take some punishment!
So what do you do? Buy a cheap and cheerful piece of cable to add some range? Something  from Maplins or some other DIY/electronics shop, perhaps? Well, really? I have a pair of Sennheiser HD800s here which is, what, £1,100? I'm out to attach that to an Icon Audio HP8 Mk.II worth somewhere in the region of £800. Would you recommend that, in the middle of that lot, I attach a cable worth around a fiver and risk degrading the sound? No, thought not. The main job of such a cable is not to change the sound or, in fact, improve it. No, it's job is basically not to let the side down or change the character of the sound. It needs to allow all of the musical information through to the headphones that was present via the direct connection. In short, it needs to preserve the status quo.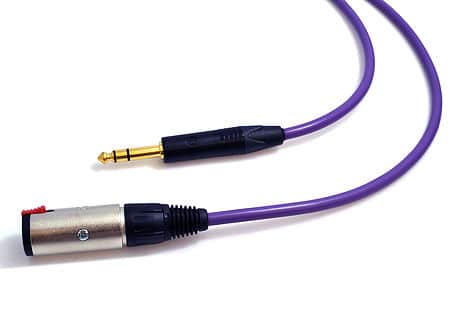 The tested 3m MDPJ30 was made from 22AWG. Plugs and sockets arrived in solid metal jackets while all solder was solid silver.
SOUND QUALITY
I tried both the tracks, Warsaw, from Joy Division plus a slice of vocal jazz from the husky voice of Eydie Gorme during sound tests and I'm happy to report that no detail was lost during the transition from standard to extended cable lengths. In fact, if anything, the Melodika cable actually improved the sound a touch in that the upper mids where a fraction more open. Now, look, when I say "improved", I'm talking tiny, tiny levels here. That is, I used the above kit plus a £12,000 turntable plus attendant parts of a similar price to do the testing and I had to do A-B, B-A, A-B…about 12 times to hear that difference. But there was a tiny improvement. Most people, it has to be said, will never hear any variance at all.
CONCLUSION
The fact that, in a broad sense, there was no real change in sound quality is good and fine and the bottom line is 'mission accomplished', there is no reduction in terms of sound quality while using this cable. If you need a headphone extension, then give this one a try. I, for one, would use this example with full confidence.
---
MELODIKA MDPJ30
Price: €42 (around £30)
Website: www.melodika.eu
Tel +48 85 7479751
---
Good: no sonic quality reduction, locking socket, long range, easy to install 
Bad: nothing
Rating: 7
---
REFERENCE SYSTEM
Origin Live Sovereign turntable/Enterprise 12″ arm/Miyajima Takumi cartridge
Icon PS3 phono amplifier
Aesthetix Calypso pre-amp
Sennheiser HD800 headphones
Vertex AQ and Atlas cables