The Article
Timestep EVO GR turntable: an enhanced Technics SL-1210 GR
12th May 2017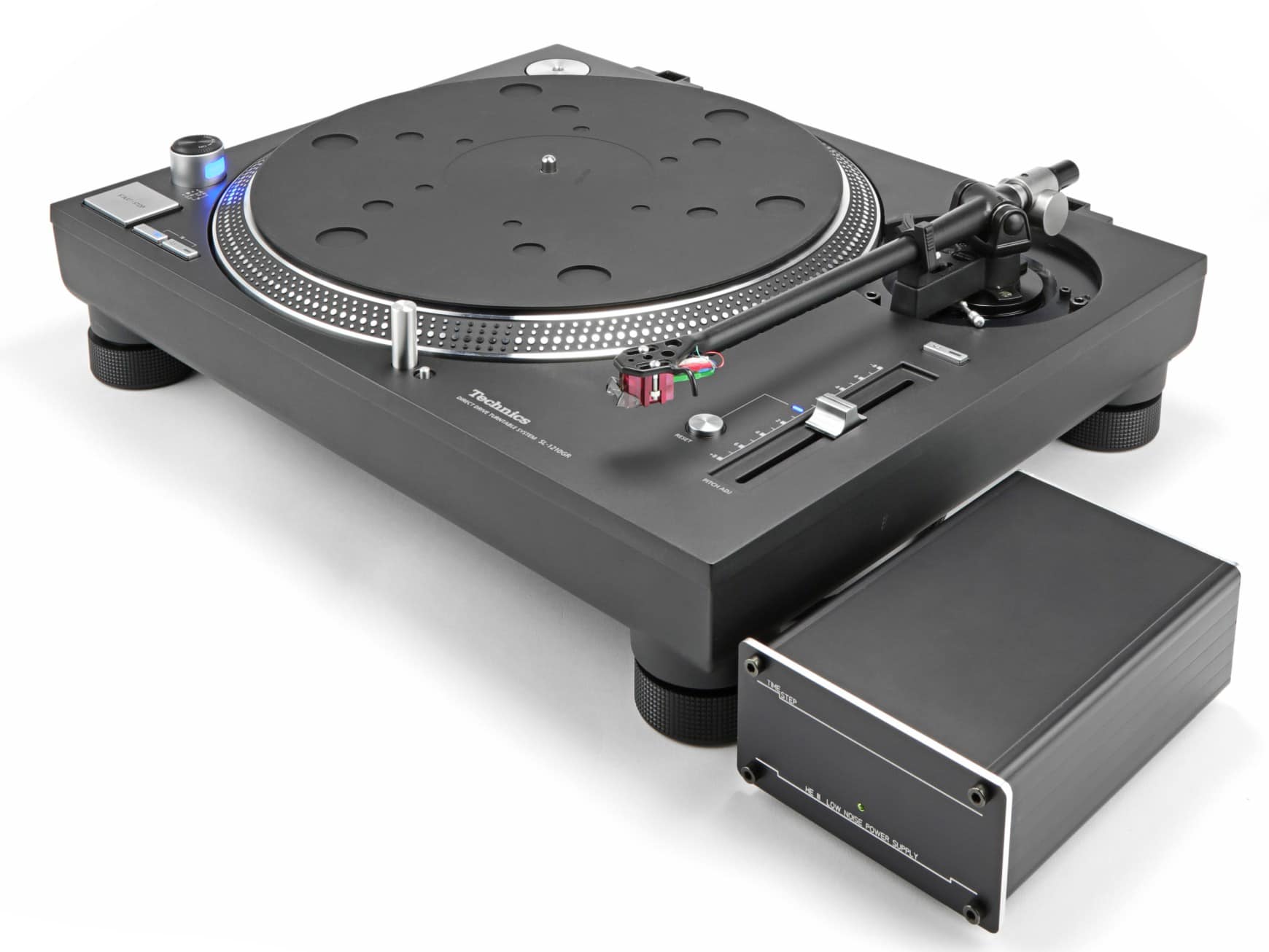 Timestep designer Dave Cawley has modified the Technics SL-1210 GR to create the Timestep EVO GR
Having already created revisions of several earlier incarnations of the SL-1200, Cawley believed that improvements were necessary, "The standard Technics SL-1210 GR, while excellent, cuts costs in two areas: the tonearm and the power supply. The arm is derived from the original SL-1200 and it's not what I'd call an audiophile arm."
The EVO GR replaces the tonearm with a Michell TecnoArm which, Cawley explains, "with its low resonance drilled arm tube and under-slung counterweight, is just right – and to top it off, it's black too!" As to the cartridge, which is an optional extra, Cawley typically fits a Denon DL-110 high output moving coil cartridge.
The EVO GR replaces the SL-1210 GR's internal switch mode power supply with an external linear PSU designed by Timestep. "While the Technics' power supply is very quiet," says Cawley, "we noticed a 'haze', which our modified supply removes." The PSU connectors are both gold-plated Neutrik.
Should a buyer prefer the SL-1200 GR model (in silver rather than black), Cawley is happy to customise and supply this as an EVO GR edition with a matching silver Michell TecnoArm.
Available now, either as a fully finished turntable package or as selected components to create your own modified Technics SL-1210 GR deck.
Technics SL-1210 GR turntable (black): £1,299.00
Michell TecnoArm (black): £677.00
Tonearm mounting plate : £90.00
Timestep HE III PSU: £450.00
Fitting/customisation: £200.00
Total cost of turntable & tonearm package: £2,716.00
Additional options:
Denon DL-110 high output moving coil cartridge: £179.00
Oyaide BR-12 mat: £89.99
Oyaide STB-MS weight: £225.00
Call 01803 833 366 or click www.time-step.com for more information.