The Article
EVENINGS WITH LED ZEP: BOOKED!
2nd April 2021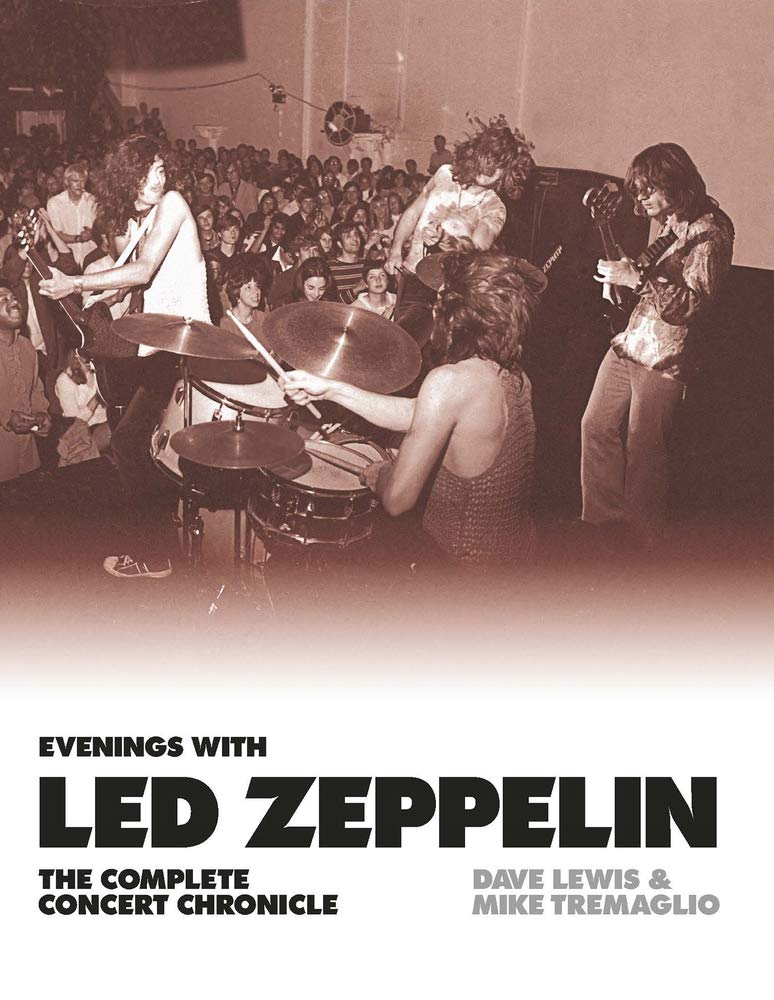 Author: Dave Lewis & Mike Tremaglio
Publisher: Omnibus
Price: launch price £40 (hardback). Currently out of print but you can pre-order a new printing of the book from Amazon to be published later in September 2021 (this review is based upon the initial printing)
"The one moment of excitement came when Beck did Jailhouse Rock for the encore and – lo and behold – out danced the four members of another British white blues rock group, Led Zeppelin. There followed 15 minutes of standing ovationed gleeful cavorting, ending with a solo by Led Zeppelin's by then near nude drummer, John Bonham. Fearing perhaps a repeat of the clamour Jim Morrison stirred up in Miami, a Stage manager grabbed Bonham from behind and carried him off the stage." Chicago Tribune, 16 July, 1969, by Robb Baker.
Heavily illustrated, the 'Evenings' book chronicles over 500 appearances (i.e. concerts, guest appearances and the like) by the band, made throughout their career. The story ranges from the group's earliest gig in a Denmark school gym on 7 September 1968, through to the last [regular] gig that Jimmy Page, Robert Plant and John Paul Jones ever performed with John Bonham in Berlin on 7 July 1980.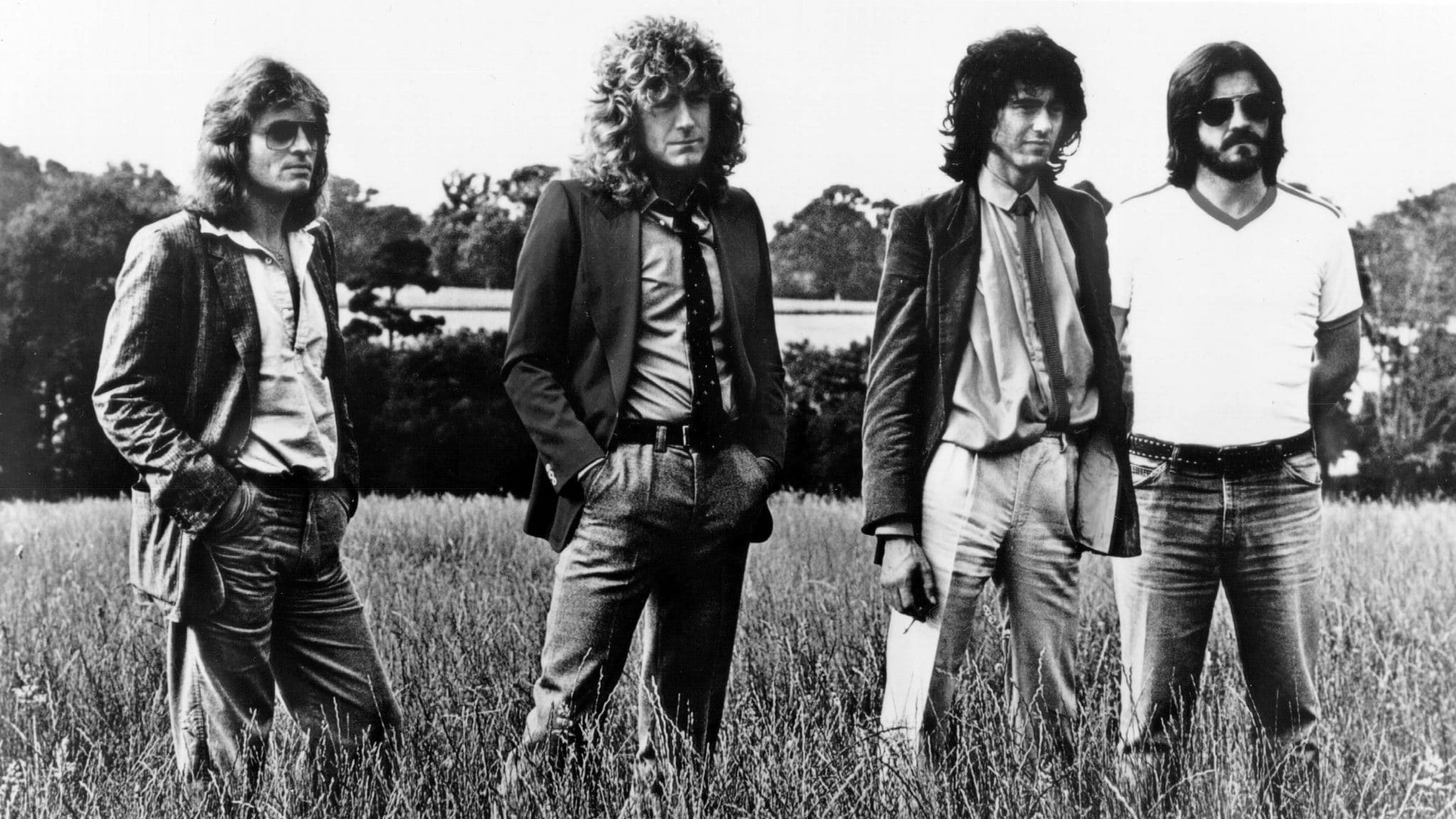 All of these appearances are collated together for the first time in one volume and hence would give you the impression that this tome is a dry reference release. The above quote disabuses that assumption and there's plenty more where that came from. 
With each concert spanning from half to two pages each, you'll find the full date and location of each and every gig, the full setlist (even if there were two concerts in a single day, you get separate lists) and long form Background info on the occasion.
So, let's take the above concert which was a music festival located in New York. Led Zeppelin made a guest appearance and played just two songs. Apparently, the band wasn't even scheduled to play at the festival. They only showed up at all to watch Vanilla Fudge and Jeff Beck. Led Zeppelin appeared during the end of Beck's set, part of a massive nine-man jam. Added to the heap were Rod Stewart, Ronny Wood and Glenn Cornick (bassist from Jethro Tull). Apparently, later on, a drunken John Bonham threw a full carton of orange juice at Alvin Lee during a Ten Years After set, covering his guitar and making it difficult for Lee to play.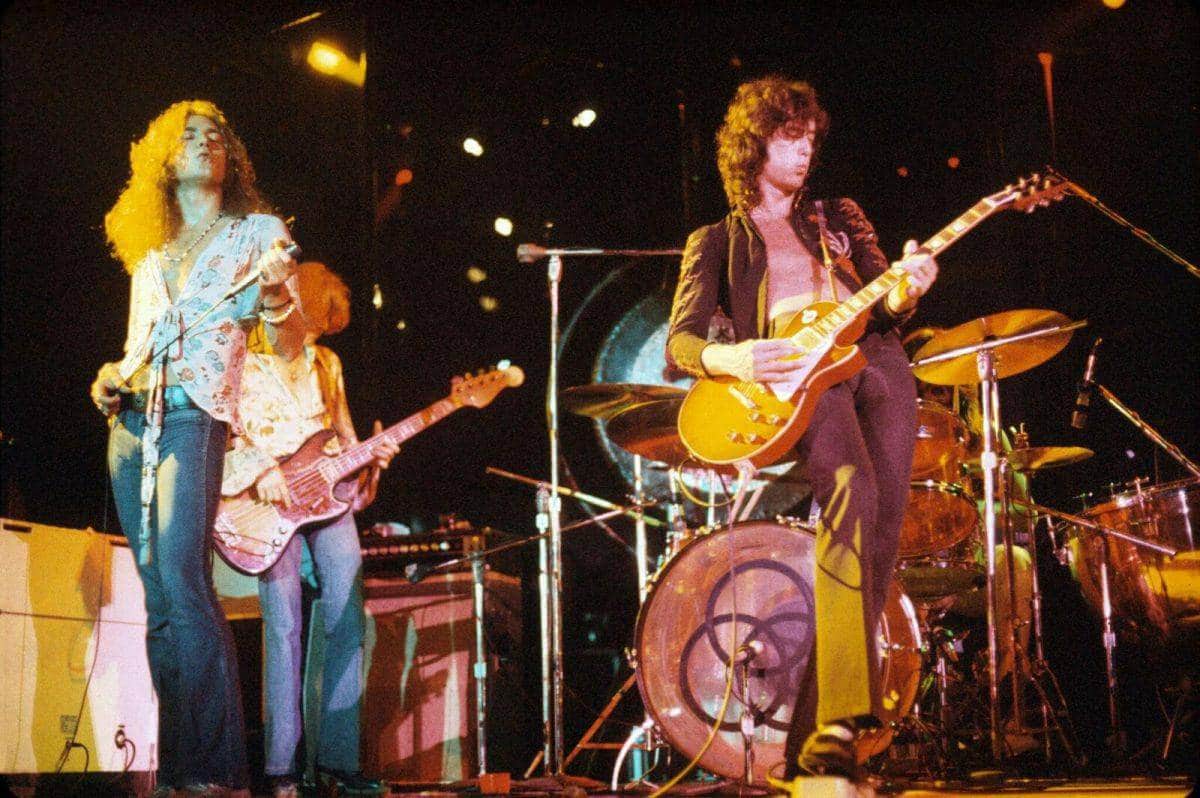 Oh, and that near-naked Bonham? It was Bonham (still drunk) who invaded the drum stool, then started to play a stripper's rhythm and, logically, stripped before he was pounced on by the stewards.
This wonderful story is accompanied by a pressing cutting, with a photo of the location plus a copy of the flyer and poster for the concert. 
And there's lots more in 'Evenings'. Including reportage on any available bootleg recordings of the concerts in question. If a bootleg has been recorded/issued then you'll read about the quality of the recording plus any salient highlights recorded within.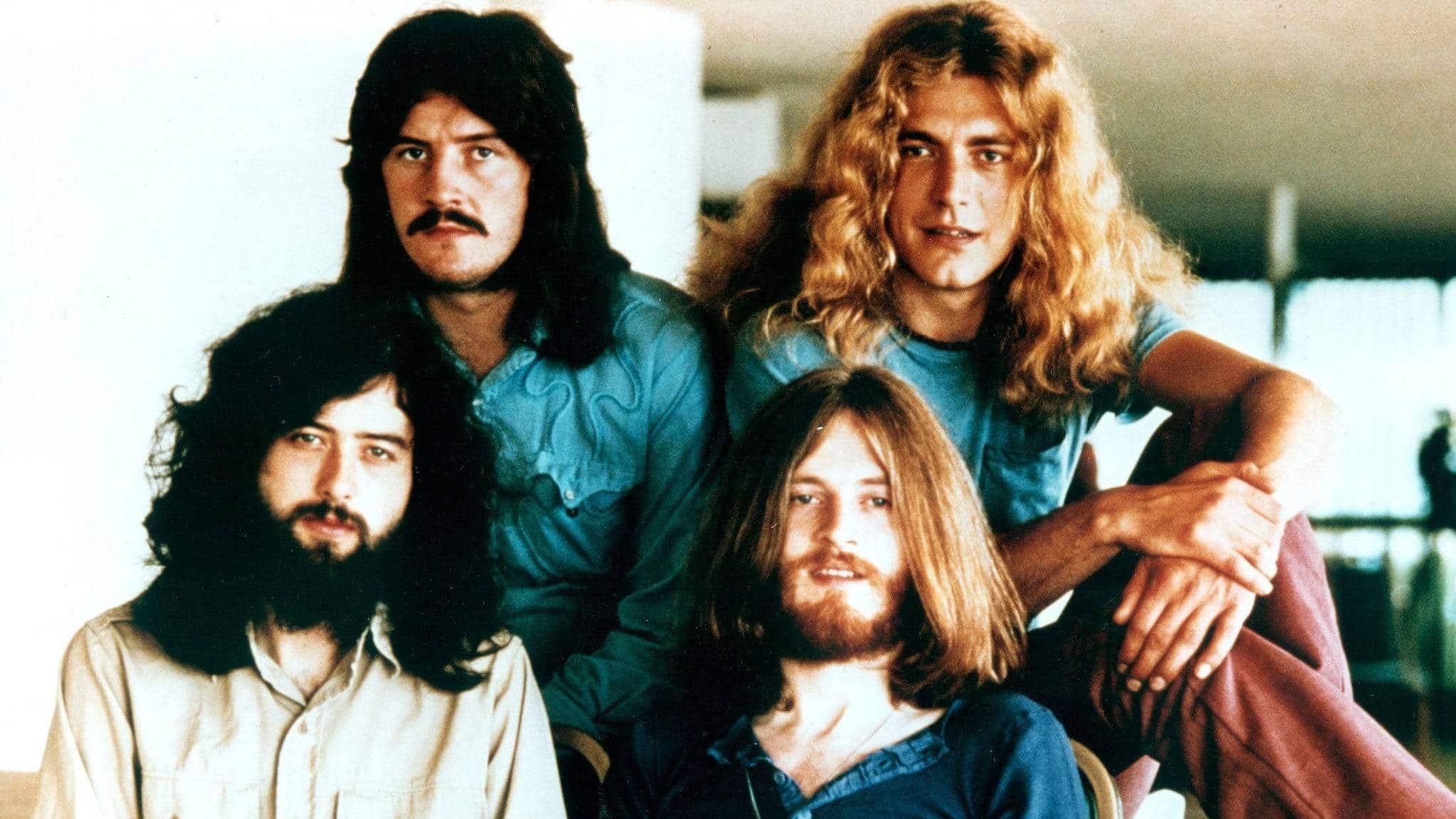 There are plenty of quirky, fan-based and quite anal facts and figures mixed into the entertaining stories in 'Evenings'. For example, 11 May 1973, St. Louis Missouri. The ticket might have said St Louis Arena but don't be fooled, the band played at the Missouri Arena. That's the kind of research found in this book, it's pretty staggering. 
Other features include a useful Complete Tour Itinerary appendix. Basically, a closely typed list in date order of each appearance along with colour coding to denote if a bootleg is available, whether the appearance was a TV or studio recording and even if the concert was cancelled. More than that, at the beginning of the book are two prologues, detailing early performing days from the group members from 1958-1967 with a more in-depth look at 1968 before Led Zeppelin was formed officially.
This is, I assure you, an incredible book. The authors of 'Evenings' don't deserve a medal, more a knighthood. Buy the book. Even if you don't like the band, you'll be entertained.
[Want to stay up-to-date with The Audiophile Man's published stories? Click the 'Subscribe To Blog Via Email' box, located on the top-right of this page (desktop) or keep scrolling on your mobile to find the same and make sure you never miss a news piece, feature or review!]