The Article
Etymotic ER4S earphones: Accu Driver delivering matched, balanced armature drivers
21st September 2015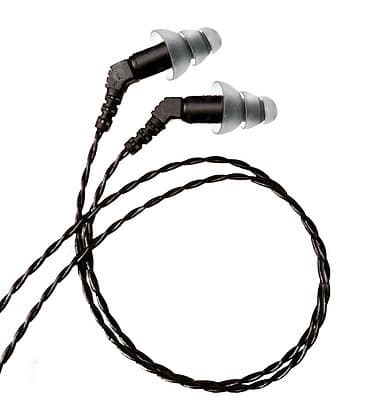 Etymotic earphones are designed to be inserted inside the actual ear canal, creating an airtight seal.
The HF series include a Accu Driver delivering matched, balanced armature drivers. Price is £95 for the HF5 or £105 for the HF3 with an iPhone/iPad-friendly remote and mic support.
The ER4S earphones were designed to compensate for the, "high frequency emphasis in CD recordings" said the company. ER4S earphones can be used with a headphone amplifier when using low power portable devices.
The ER4PT earphones are intended for sound engineers and audiophiles in constant motion and come equipped with extra accessories and adapters. The ER4PT has 10dB greater output at high frequencies and 13dB greater output at low frequencies. Price for both models is £200 each.
Click on www.etymoticdirect.co.uk or www.just4ears.co.uk for more information.