The Article
Elbow Portable Cassette Tape Player Project – Latest News!
10th June 2018
Latest information regarding the much anticipated Elbow tape cassette player project. There's the bad news. Then there's the good news
According to the BrainMonk organisation, the chaps behind the much talked about Elbow portable cassette player, it has arrived at two important decisions.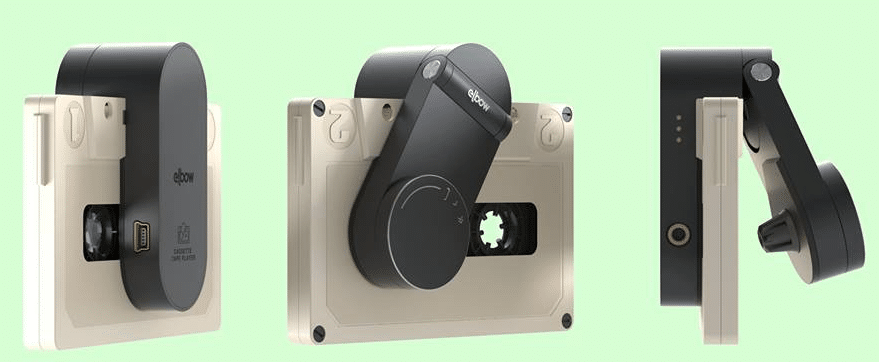 According the company, "We're discontinuing the elbow project. The product is not coming to market, ever. Due to many reasons – financial, technical, personal – this is our final decision."
Despite the continuing criticisms from some observers regarding the inherent design make-up (no capstan was to be included, for example), many others will be rather distraught.
Yet all is not lost, apparently, because the company also announced that, "We're not done yet. Something new is brewing on the drawing table. It is, however, still long ways from a presentable entity. If all goes well, an announcement shall be made later this year."
Does that mean a new tape player variant? Maybe an improved cassette player design? We'll see.
"We'd like to thank everyone again for all the support and criticism, which was equally helpful," ended the statement, "We hope to continue this public conversation in the future, but for now – see you next time."
Stay tuned for that new announcement!
You can read more about the original project news HERE.
[Don't forget to check out my Facebook Group, The Audiophile Man: Hi-Fi & Music here: www.facebook.com/groups/theaudiophileman for exclusive postings, exclusive editorial and more!]