The Article
EARLY BIRD VIDEOS ON PATREON
30th July 2021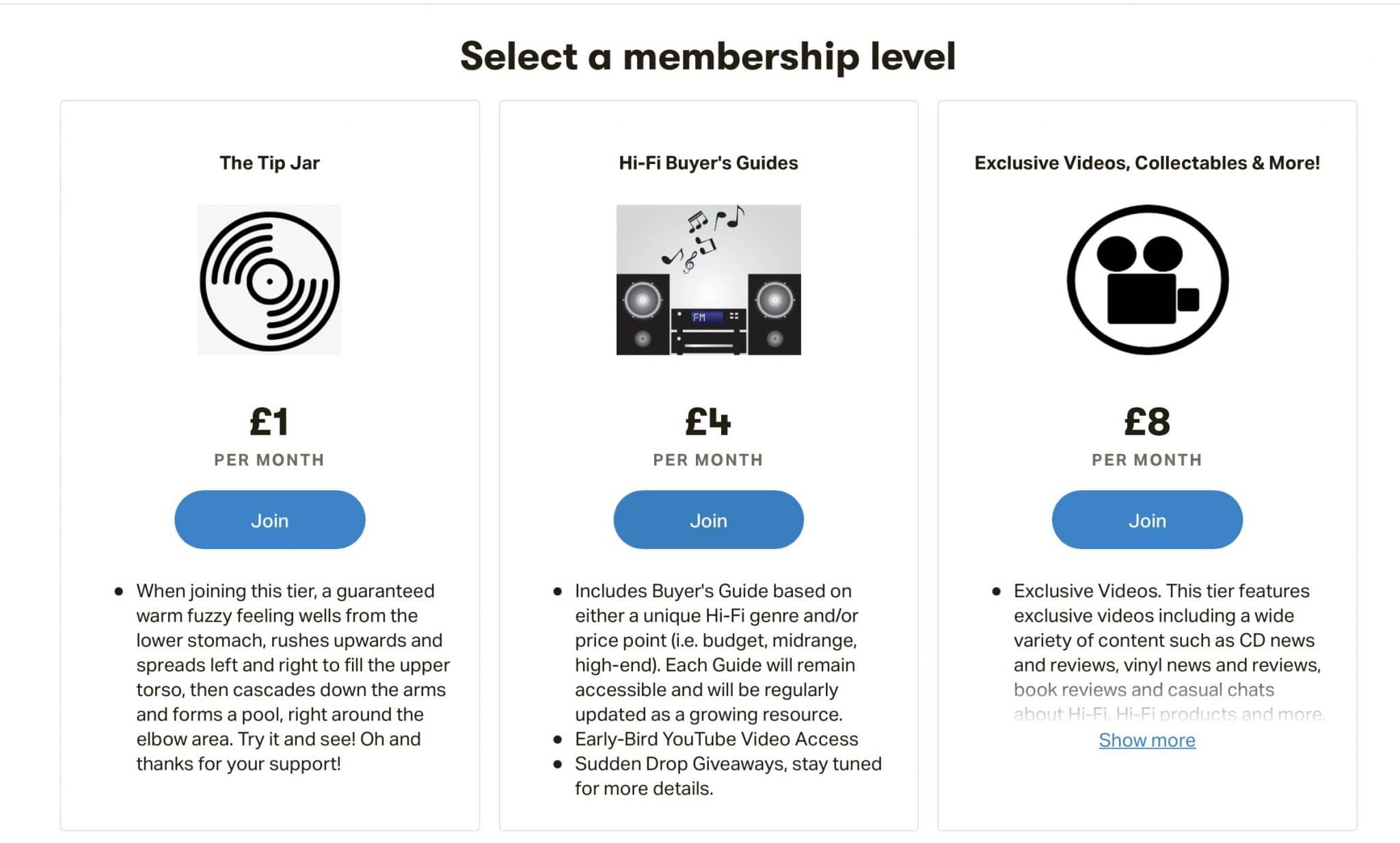 There's a new benefit – launched a mere minutes ago as I type these words of global significance – that has been added to my Patreon Page. It's an added freebee for £4 tier (and £8 tier) Patrons…
I'm starting a new tier benefit for those on the £4 tiers (£8 tier members will also be able to access it too). That is, an early bird entry into my standard YouTube video posts.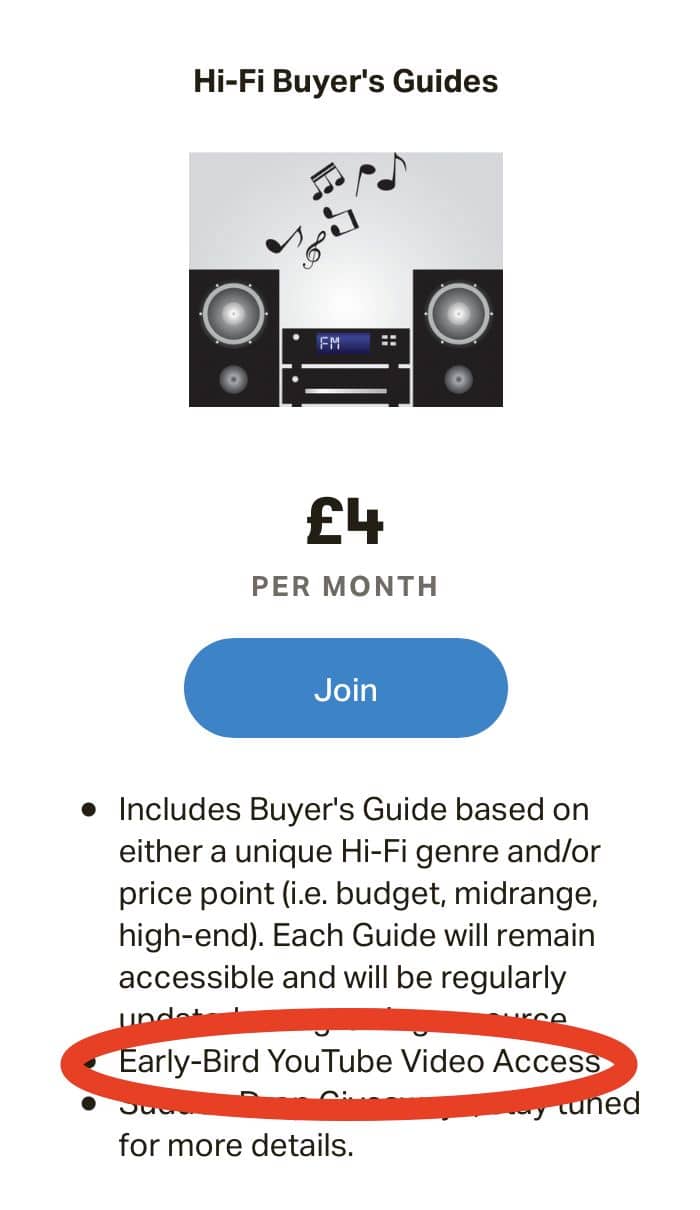 That is, via this early bird option, Patreon members can access my latest YouTube video right now, before the general YouTube audience get to see it. And that's what will happen from now on, going forward.
This latest video entry is a biggie! So grab a drink, make yourself comfortable and enjoy a swathe of new and recently released CD packages.
Oh and one cunningly inserted surprise. Hehe.
Find out more at https://www.patreon.com/audiophileman