The Article
E1 Isolation Base From HRS
12th May 2020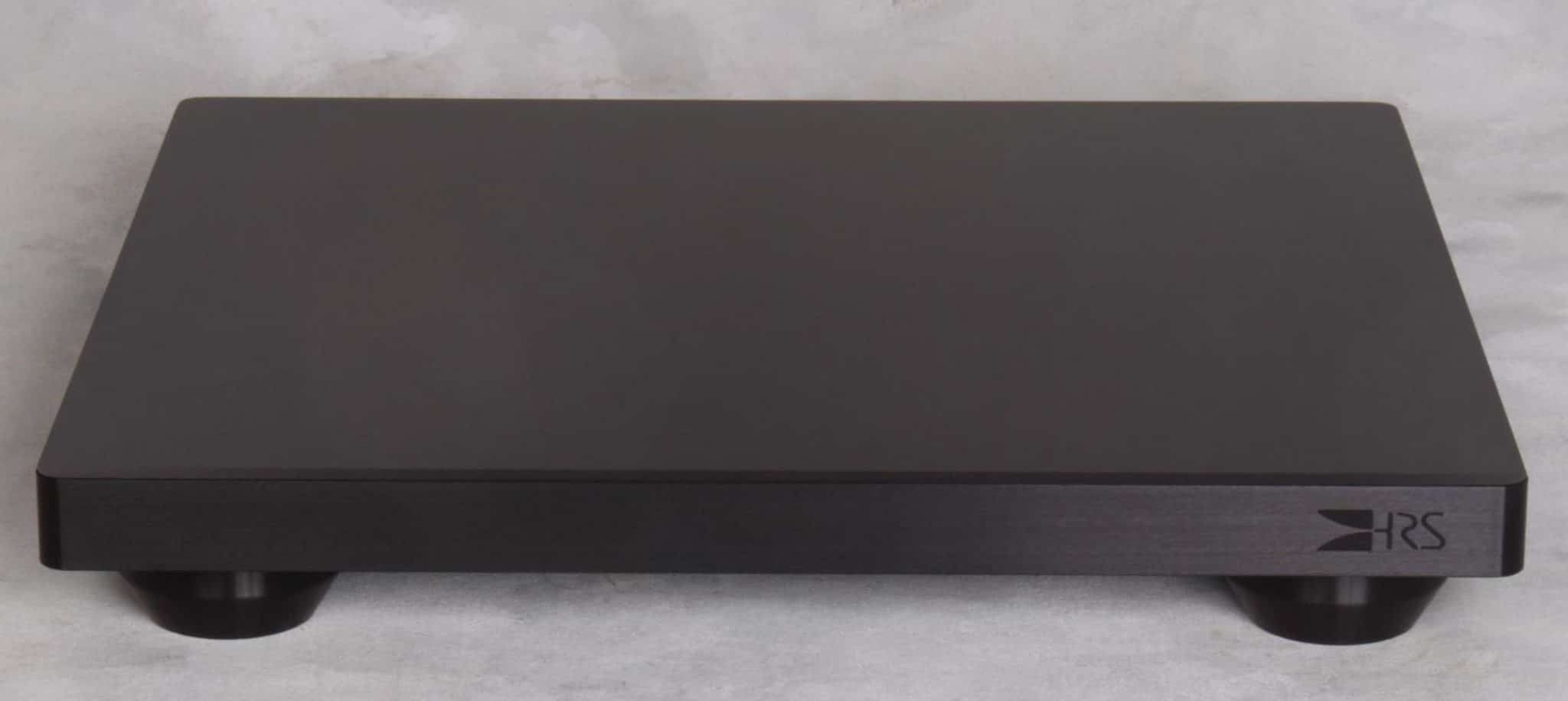 The E1 uses the same isolation stage technology found in HRS' more expensive models combined with a new plinth construction
Made and to be used to reduce noise, the E1 is manufactured from four different materials including a proprietary resonance control stage, billet machined aircraft quality aluminium front trim and a new HRS constrained layer damping resin composite plinth.  
The E1 load range is matched to the component weight and can also be modified in the future to adjust for different component weights and different component types.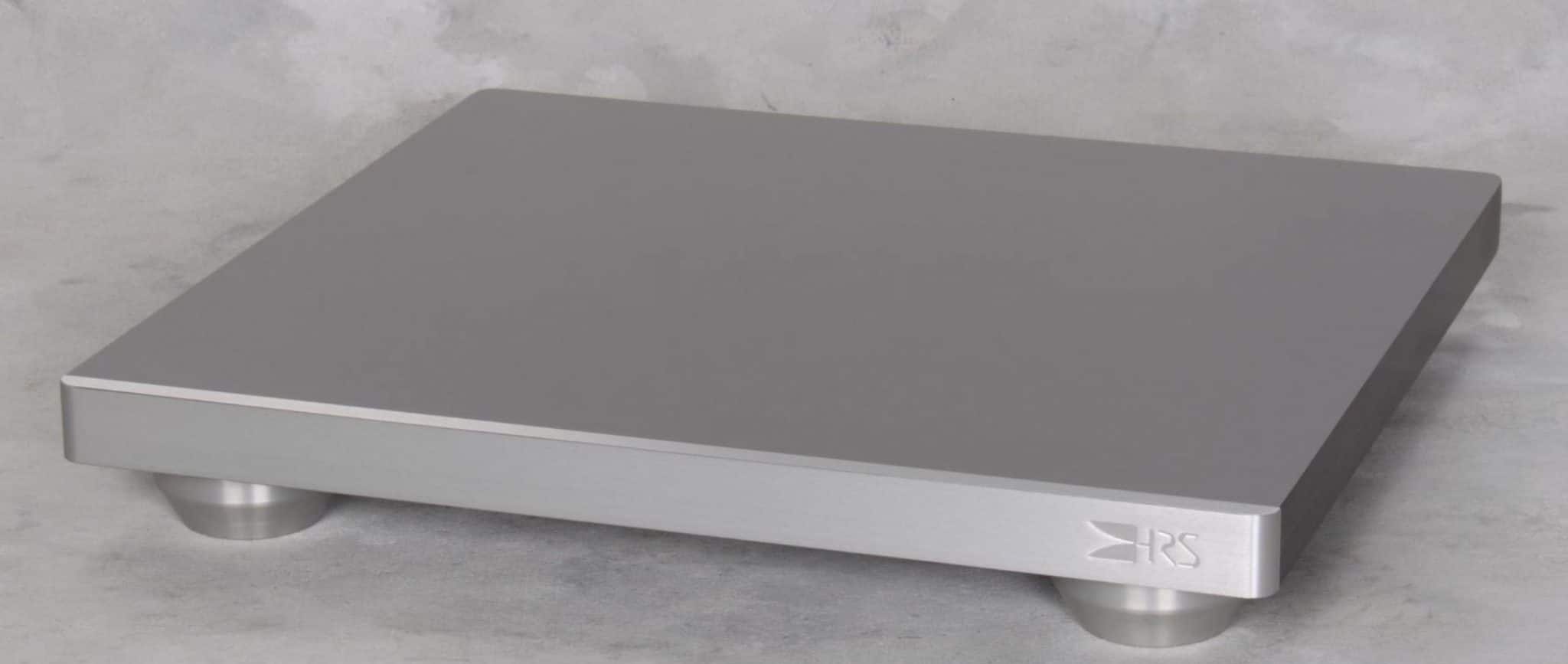 The E1 Isolation Base is produced in two standard sizes and is available in a black or silver finish.  All surfaces on the black finish are, well, black and all surfaces on the silver finish are silver except right, left and rear edge surfaces. Each size can be purchased in any of the four different load ranges.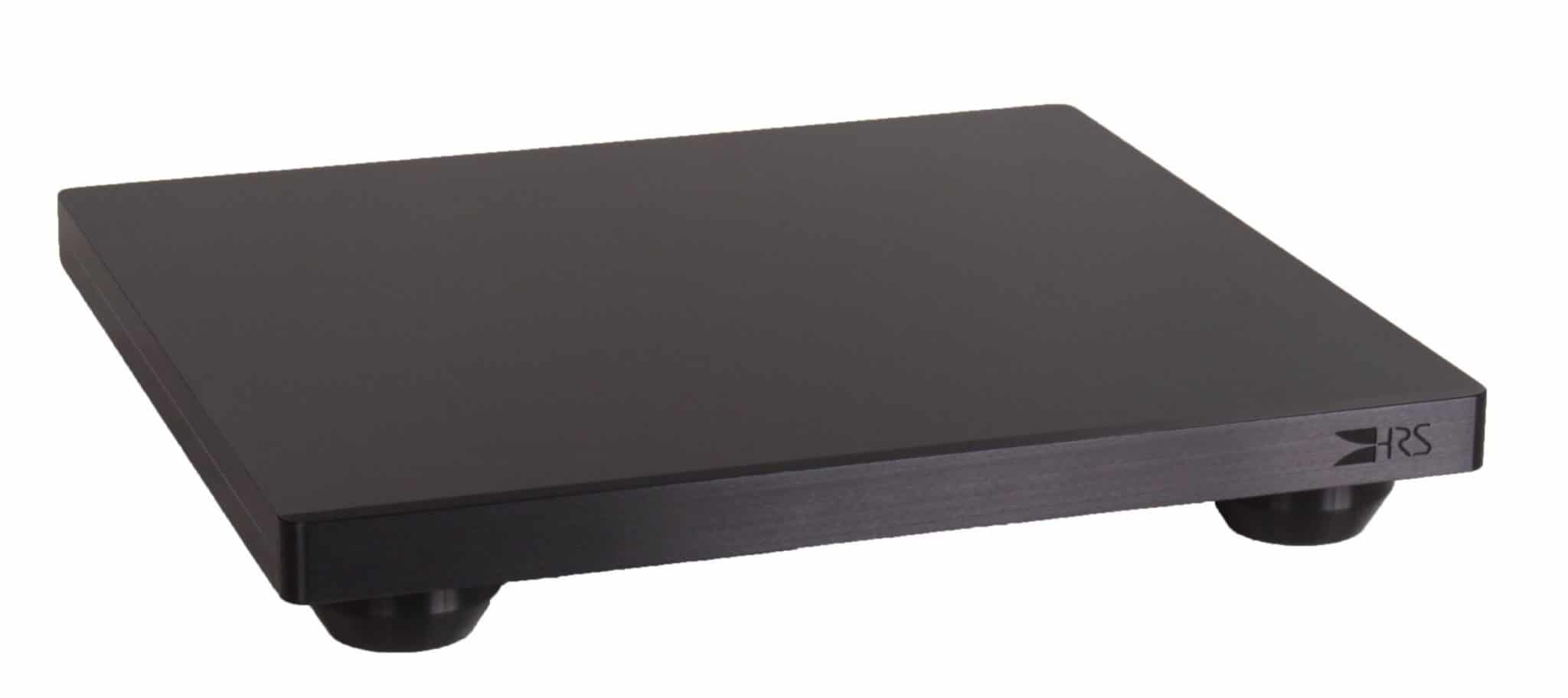 The company commented that, "The broadband noise reduction system in the E1 maximizes performance and is highly effective on a wide range of surfaces and structures."
The E1 Isolation base is now available in custom sizes of  48mm2, 533mm, or 584mm width and any depth.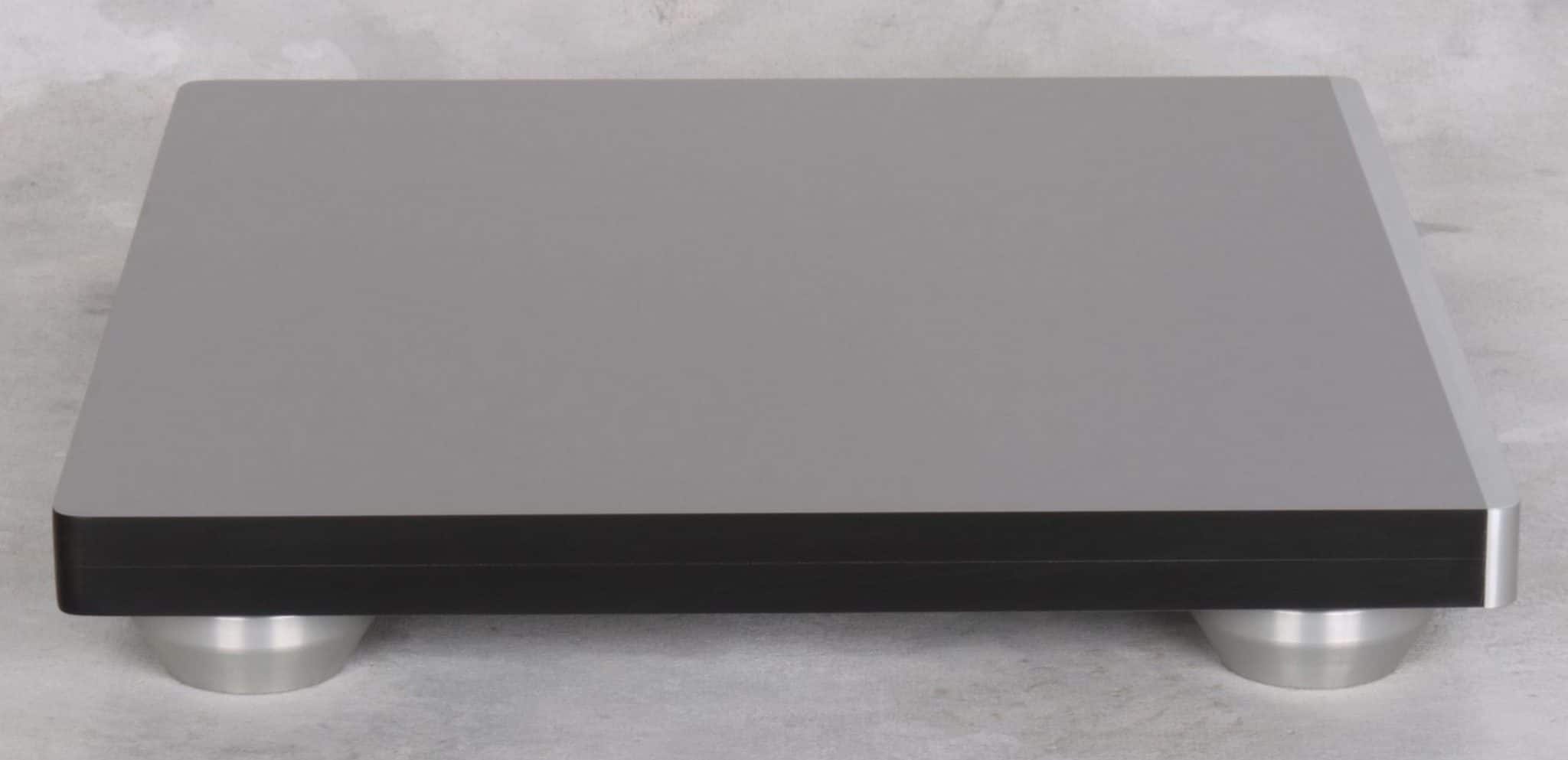 Pricing of custom-sized Isolation Bases start at $3.50/square inch. Standard sizes are $1,095.
To learn more, click avisolation.com