The Article
Dynamic Groove Record Player From Vertere
9th May 2019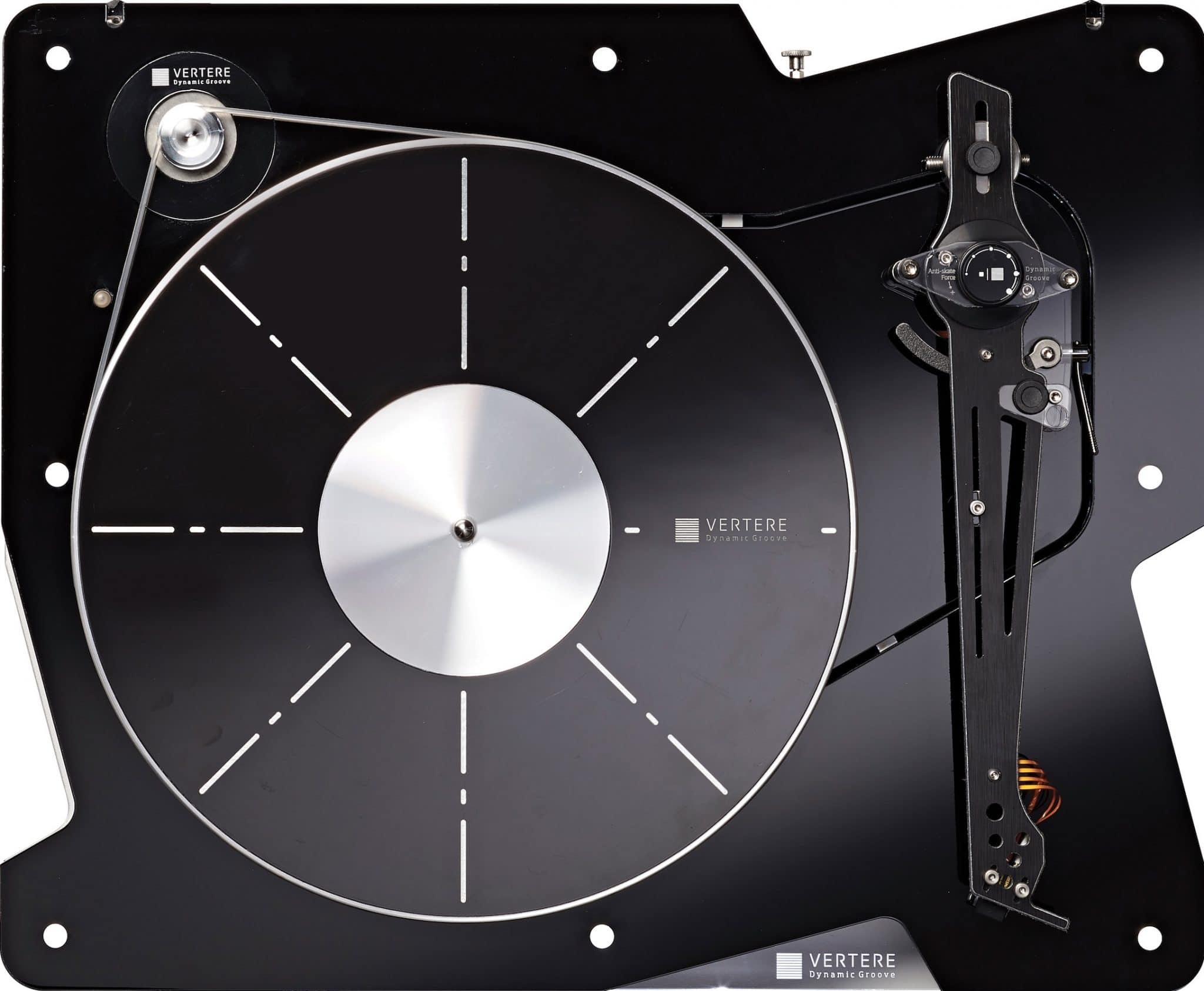 Vertere Acoustics DG-1 Dynamic Groove Record Player is designed for, "…a less extreme customer: one who is driven by performance but needs almost Plug and Play setup," said the company
The DG-1 Dynamic Groove Record Player motor system is derived from that developed for the flagship RG-1 Reference Motor Drive, a low voltage 24-pole synchronous design, controlled by a microprocessor PCB. A copper and stainless steel cover provides shielding.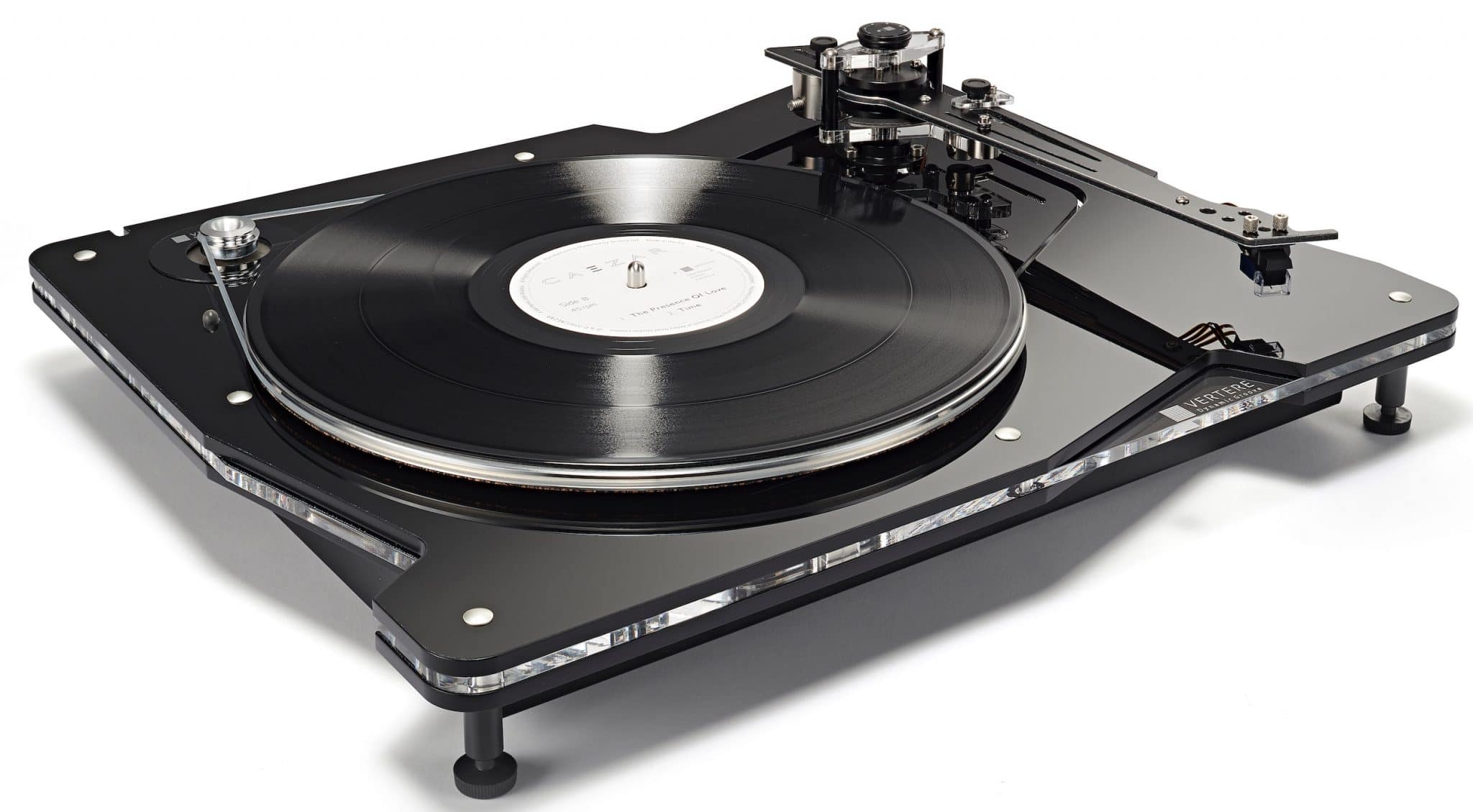 Drive to the platter is via an aluminium alloy pulley on the motor and a silicone rubber drive belt, with electronic speed change. The platter itself is also machined alloy, to which is bonded a PETG record interface mat and, on the underside, a cork/neoprene/nitrile disk.
The platter fits onto a polished stainless steel spindle, that rides in a main bearing housing on a tungsten carbide ball.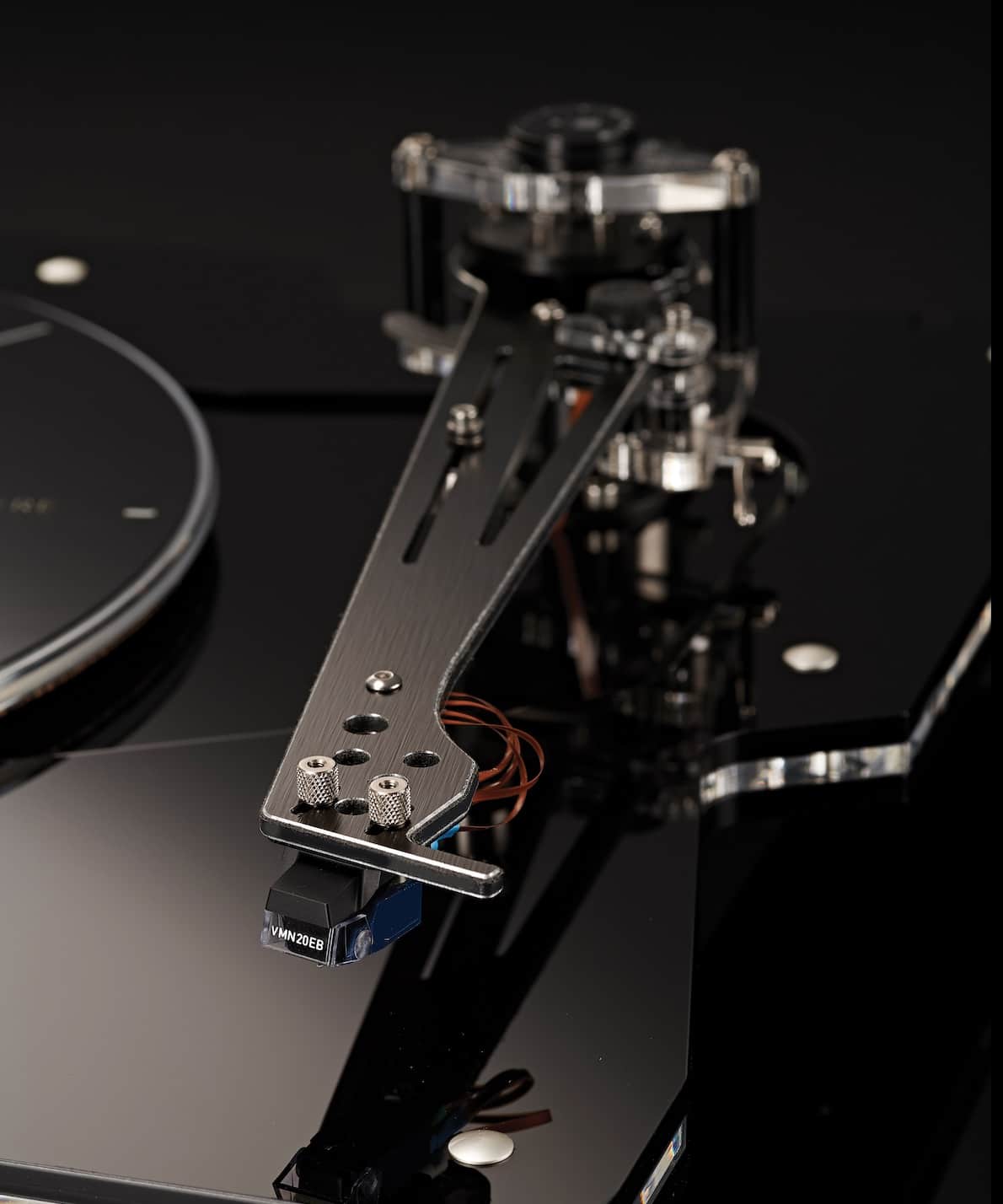 The DG-1 arm uses of a flat profile, three-layer, non-resonant tonearm beam. In place of conventional tonearm cabling, a PCB is sandwiched into the arm itself to carry signal from the cartridge to the output terminals. Completing the arm are a stainless steel counterweight and a tracking adjustment weight.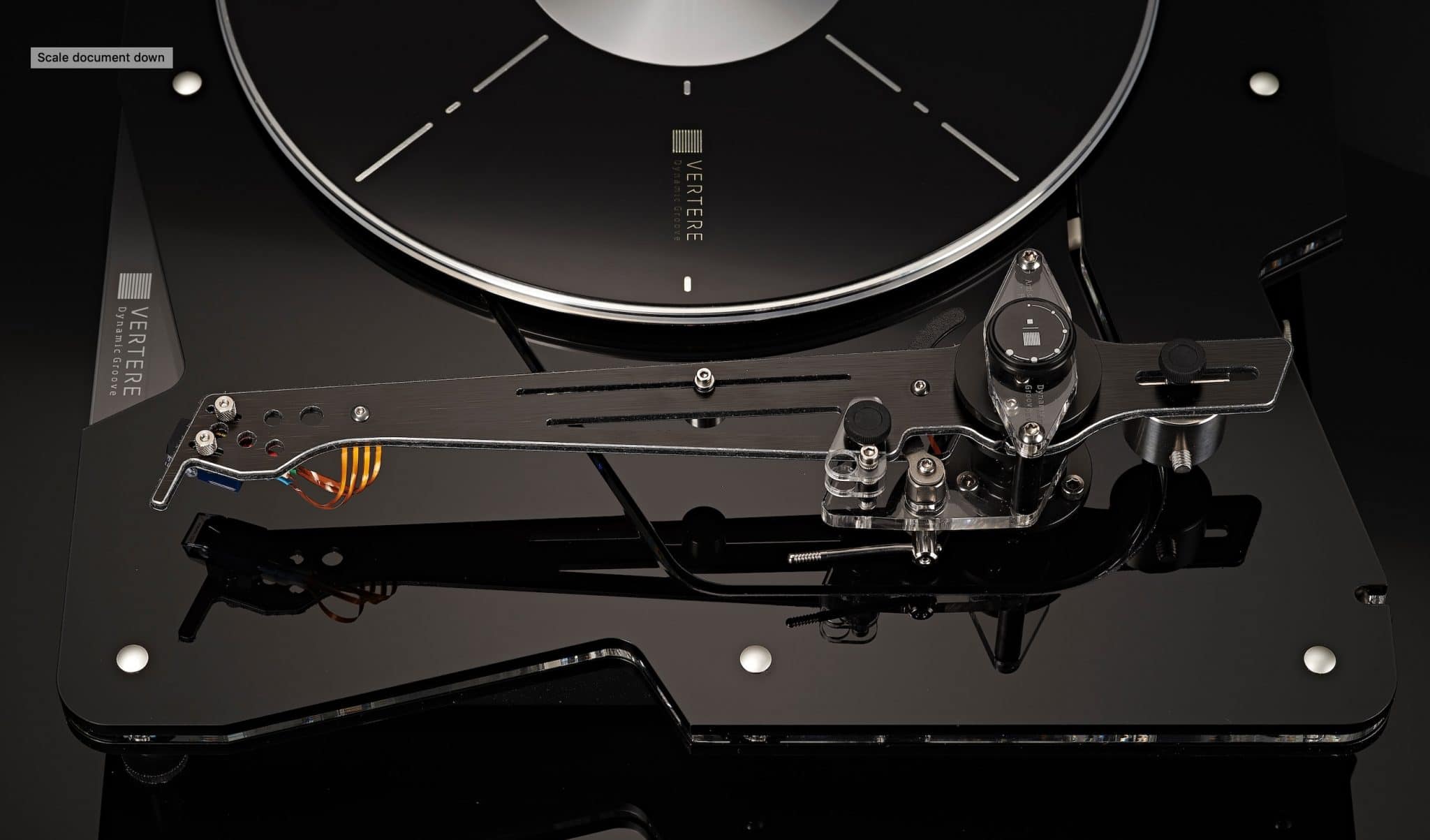 The DG-1 plinth is a sandwich construction, using non-resonant cast acrylic to form the main plinth and the sub-plinth. This three-layer design incorporates the control button, the speed indicator and the user-selectable standby mood-lighting, as well as the silicon rubber isolation between the plinth and the platter assembly. The whole assembly sits on a steel chassis, housing the motor drive circuit and the motor all supported by three adjustable feet. The DG-1 comes complete with a dust-cover, where its hinges are integrated into the plinth. Price is £2,850.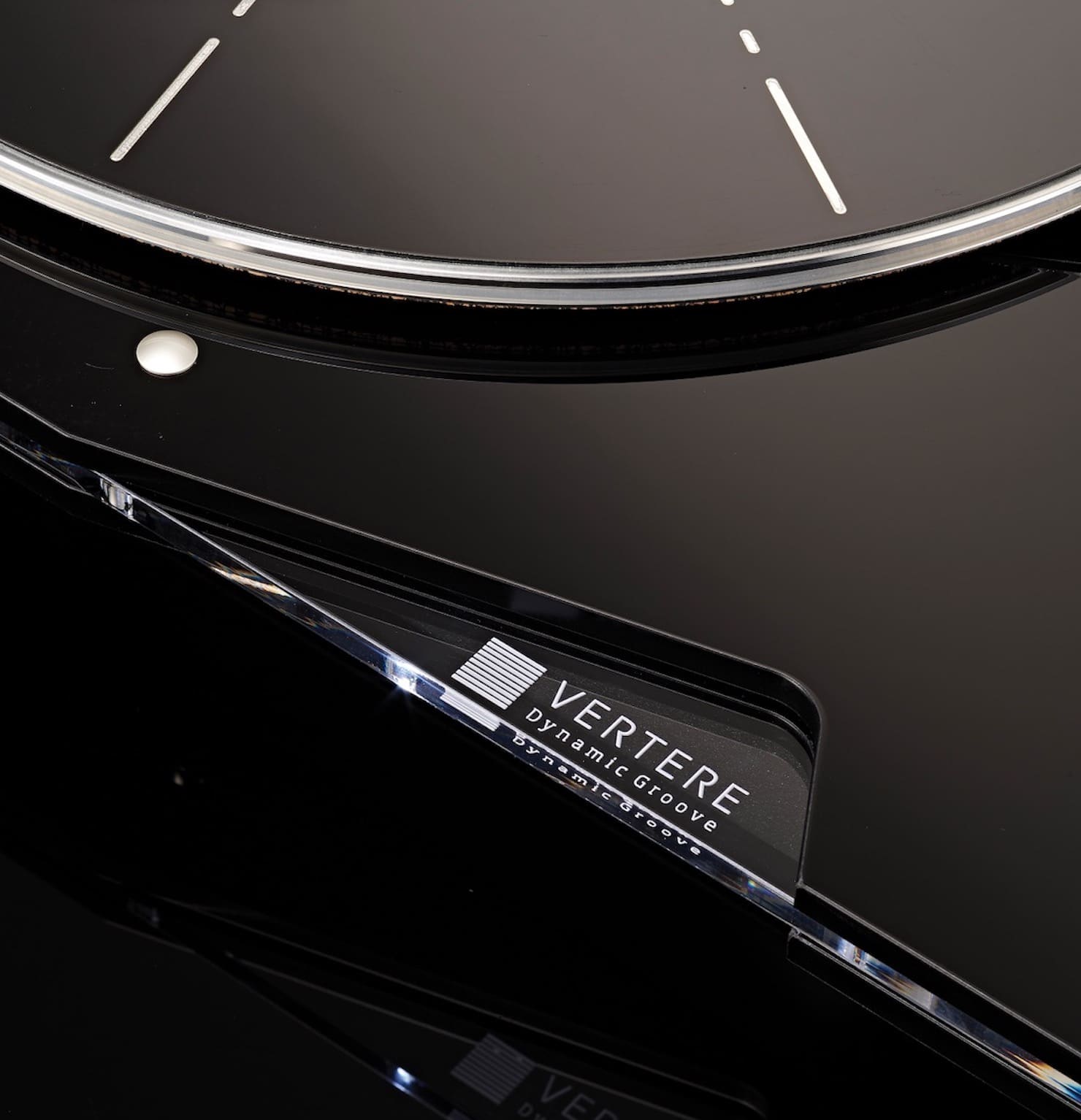 To learn more, click www.vertereacoustics.com
[Don't forget to check out my Facebook Group, The Audiophile Man: Hi-Fi & Music here: www.facebook.com/groups/theaudiophileman for exclusive postings, exclusive editorial and more!]