The Article
DS Audio has introduced the DS-W1 optical cartridge
21st July 2015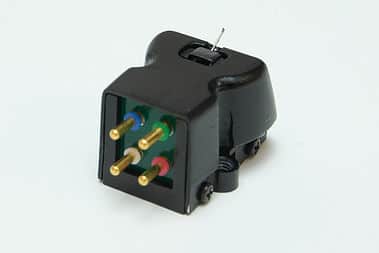 DS Audio has introduced the DS-W1 optical cartridge with a pure analogue contact system that uses a conventional stylus and cantilever. In contrast to moving-magnet (MM) and moving-coil (MC) cartridges, which work on the principle of electromagnetic induction, the DS-W1 uses an optical system to convert stylus/cantilever movements into audio signals.
The DS-W1, which uses a boron cantilever and Shibata stylus, is housed in a machined aluminium body and weighs 6.5 grams and comes with its own phono equalizer/power supply, so doesn't require a phonostage and can be installed on almost any tonearm.
Price is £6,250 including the dedicated phono equalizer/power supply.
Click on www.ds-audio-w.biz or call 0118 981 4238 for more information.