The Article
The Dock E30 from Orbitsound: with Airsound technology
13th January 2018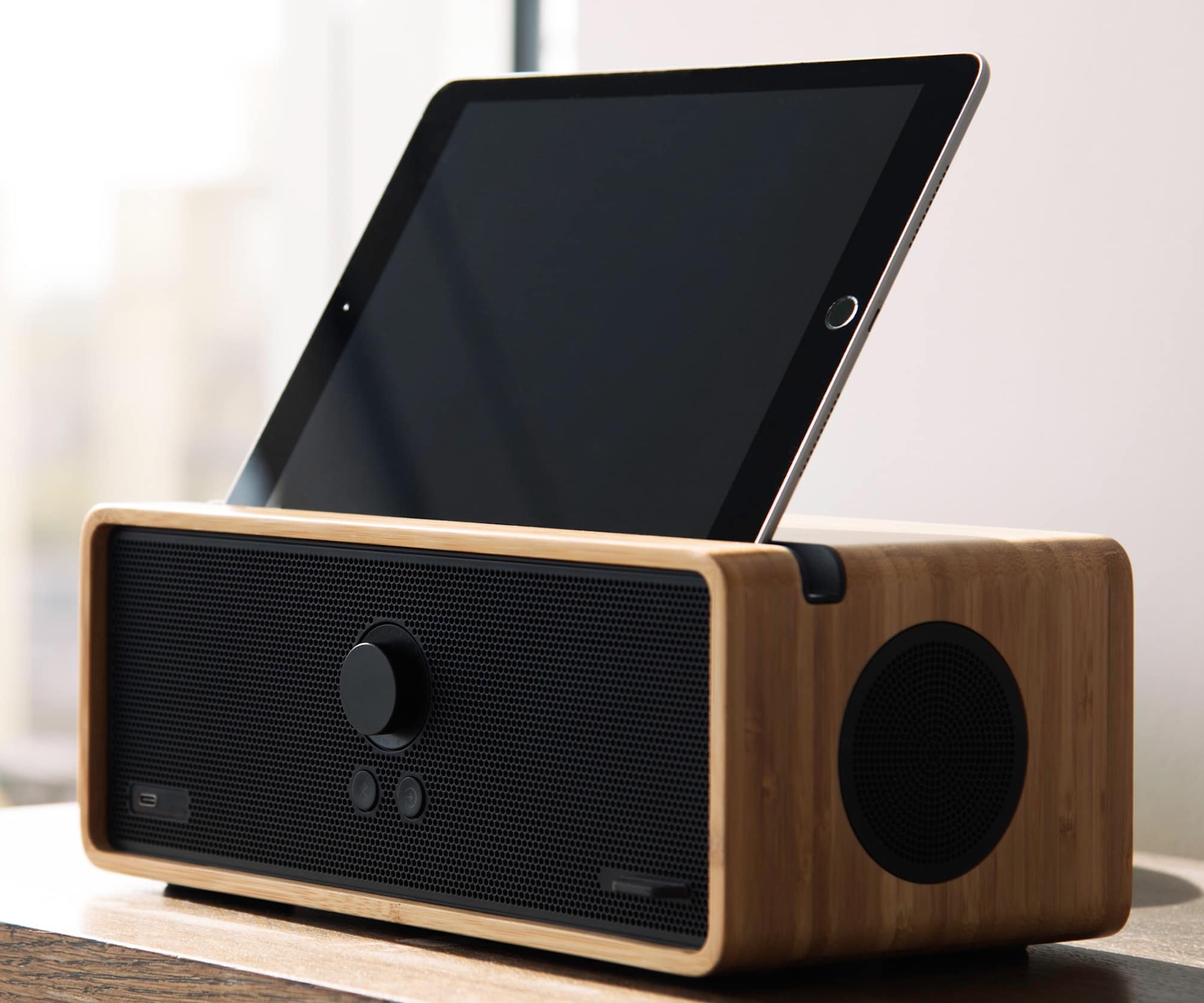 Designed by a UK-based outfit, the E30 utilises wireless Qi charging and offers additional control options via  an "interactive consumer-friendly" app
The E30 features Airsound. Invented by Orbitsound founder Ted Fletcher in 2005, it is described as, "…the third progression in audio reproduction. Airsound eliminates the limitations of left and right stereo sound reproduction. It gives you a true, consistent stereo sound field regardless of where you listen from in relation to the speaker (overcoming the need for the listener to be located in a sweet spot)."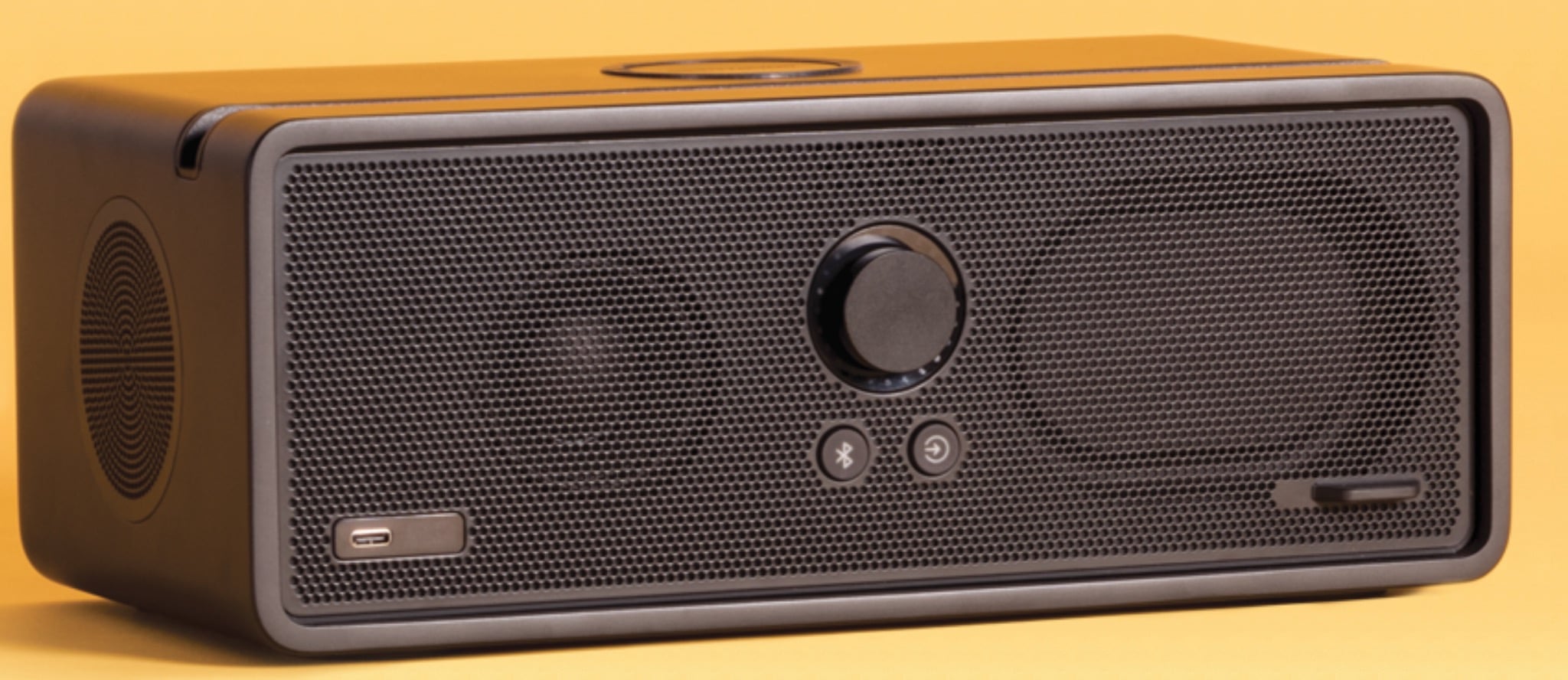 The device includes USB-C charging, Qi wireless charging and a multi device 'groove' that gives you placement for almost any device (see the tablet in that very groove in the image at the top of this page).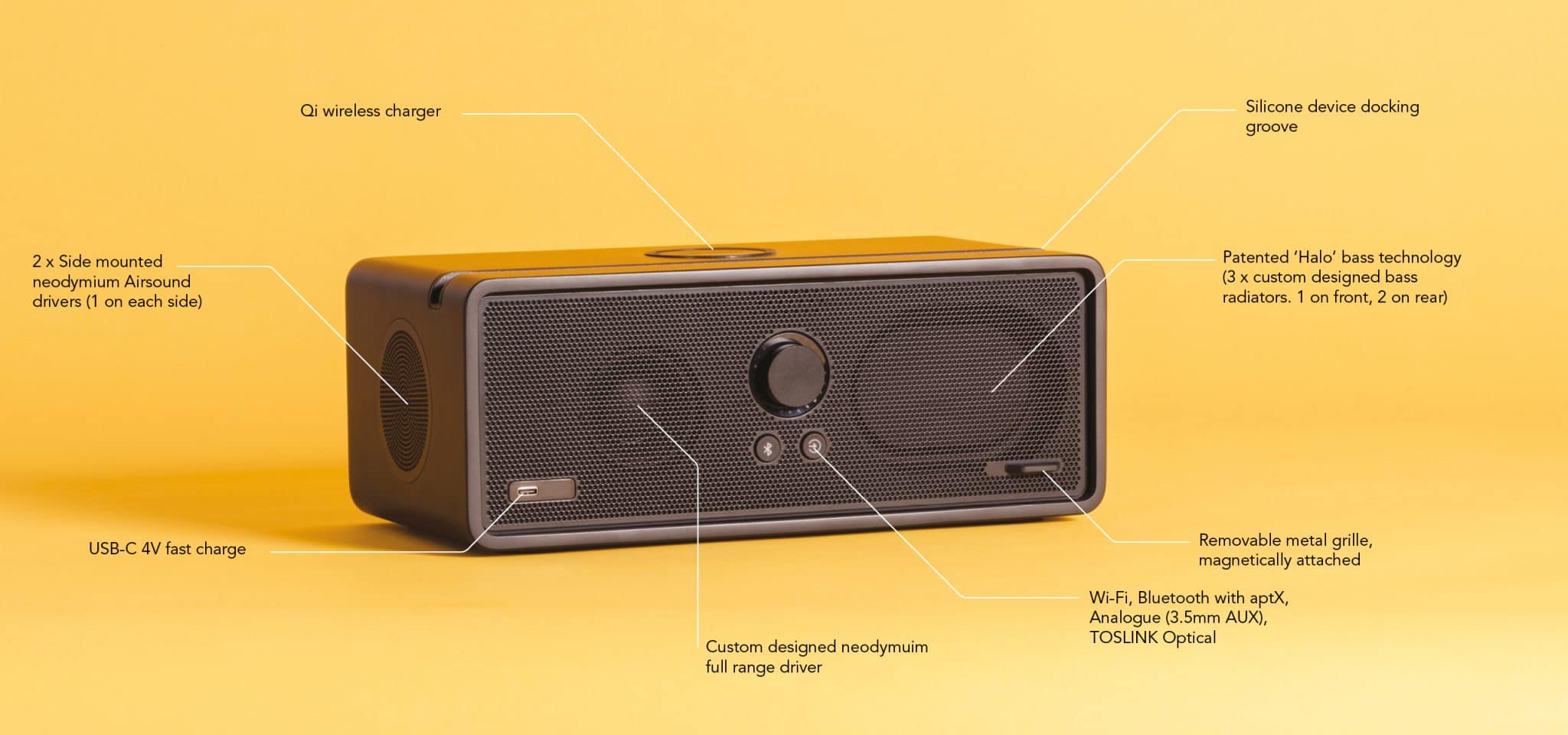 Ted Fletcher has been around the music business for a long time, working in the studio with everyone form Roger Daltrey and Pete Townshend of The Who to Dusty Springfield. He's designed electronics, recording equipment and produced audio and developed Airsound with his son, Dan Fletcher, who today is the CEO of Orbitsound.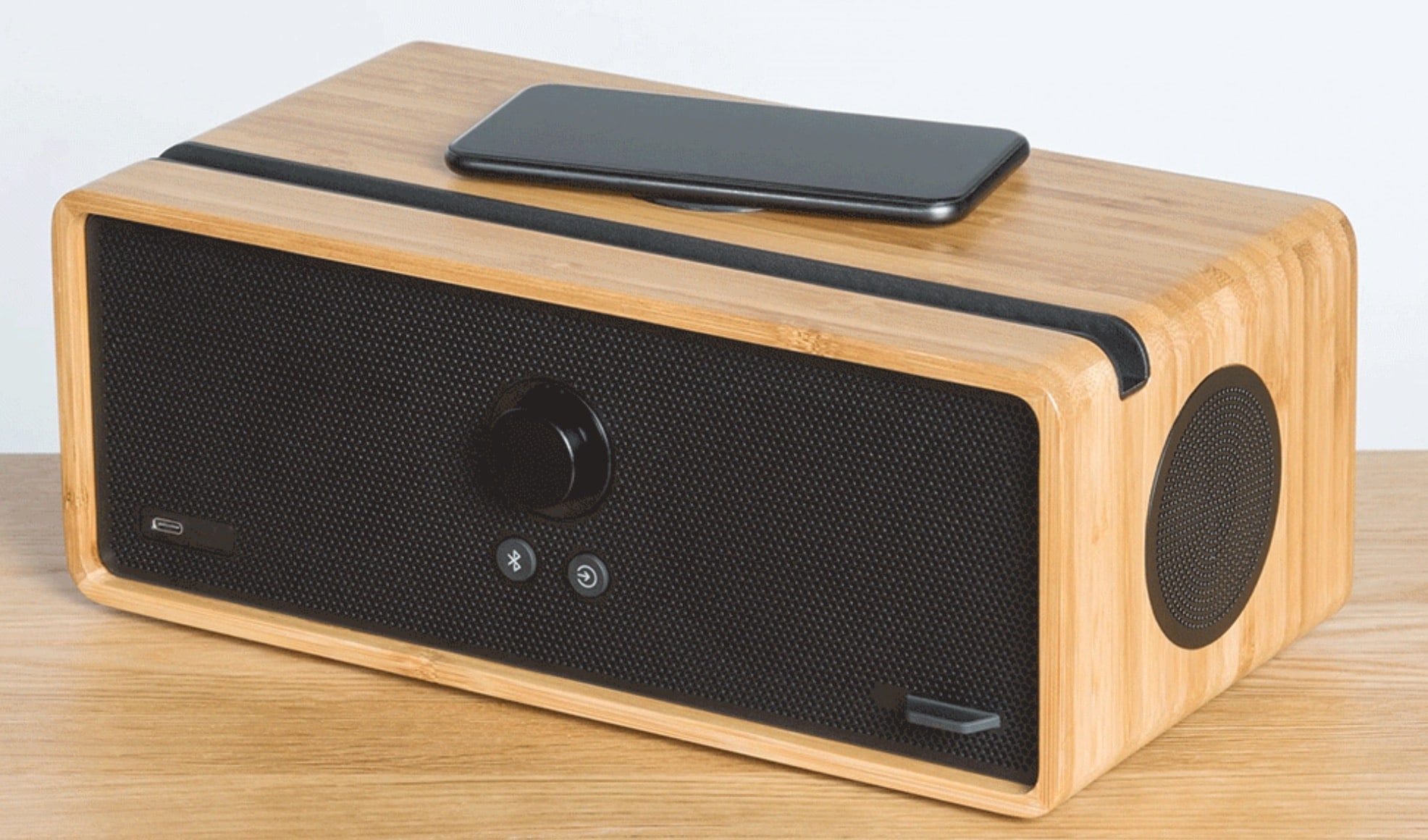 The Dock can stream audio via Bluetooth with aptX or directly with Wi-Fi and supports multi room playback with compatible speakers via the recently launched Orbitsound app. This app features Spotify connect and TuneIn radio.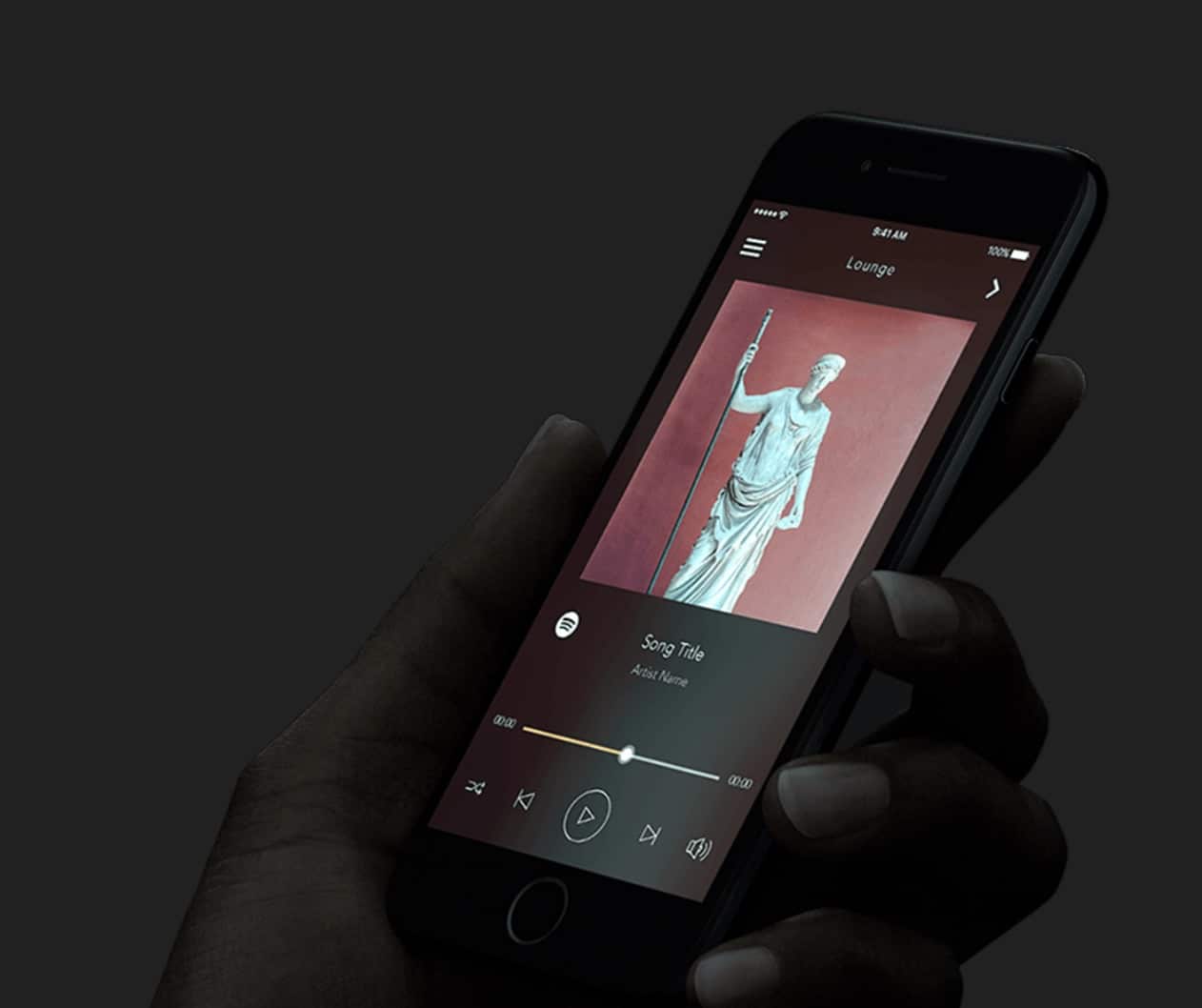 Sockets include 3.5mm and optical. The Dock is available in black, white or bamboo and comes with a detachable magnetic grille and remote control. Price is £319 (for a limited period)
To learn more, click www.orbitsound.com