The Article
DKVinylDisplays Walnut Vinyl Record Stand: Flip Foward Shelving
10th June 2017
A custom-made vinyl display/storage shelving unit. Each piece is totally customizable. Any finish, any size and any colour. The outside finish is high quality commercial laminate/Formica
The insides are painted with a No VOC paint in any color you choose and naturally stained. The edge trim can be painted orstained to any finish.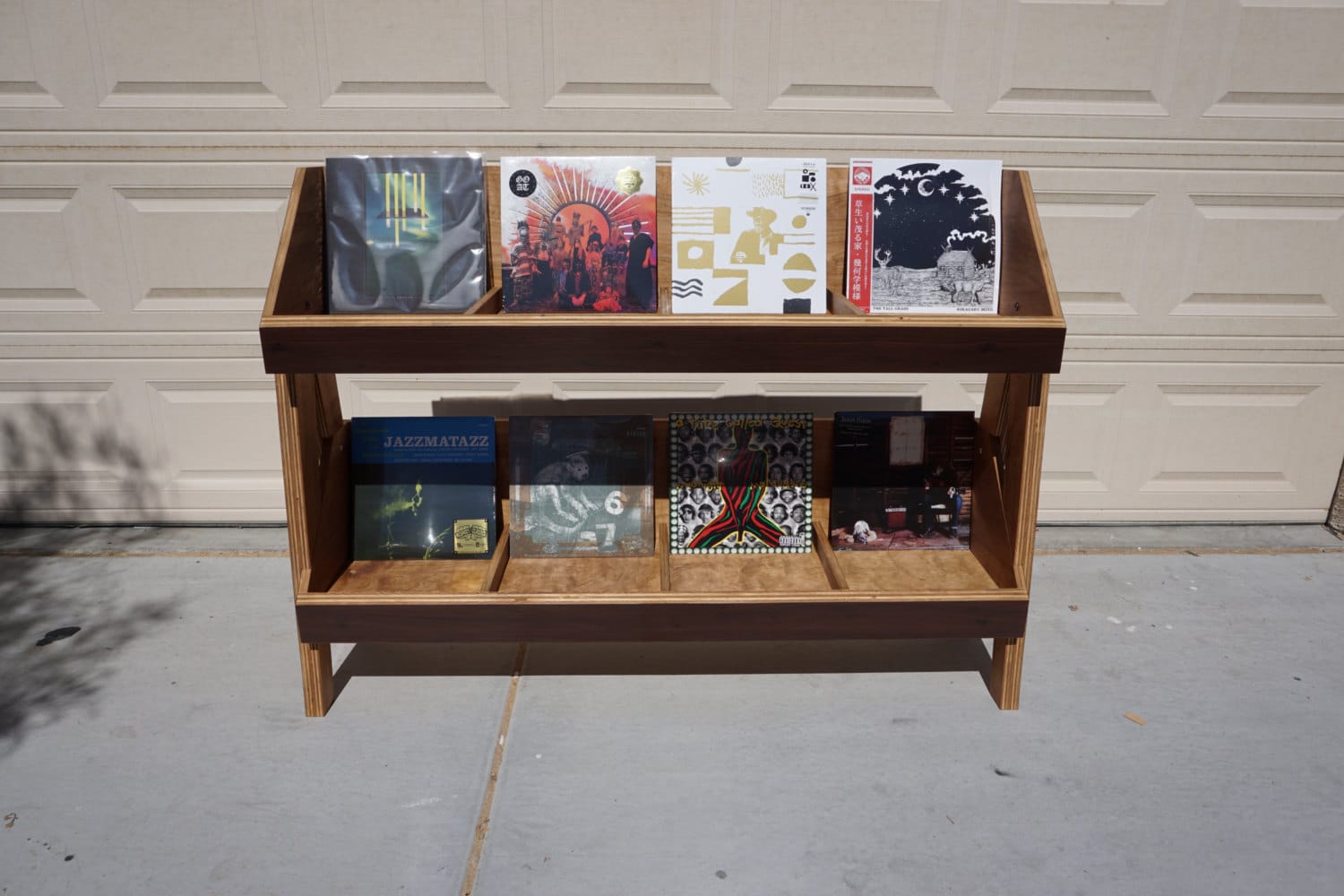 Each piece is custom built to order. This unit holds around 500 12" vinyl LPs. The exterior is a walnut laminate finish, the interior is stained a light walnut finish with clear coat. Again, though, this can be changed to your own specifications.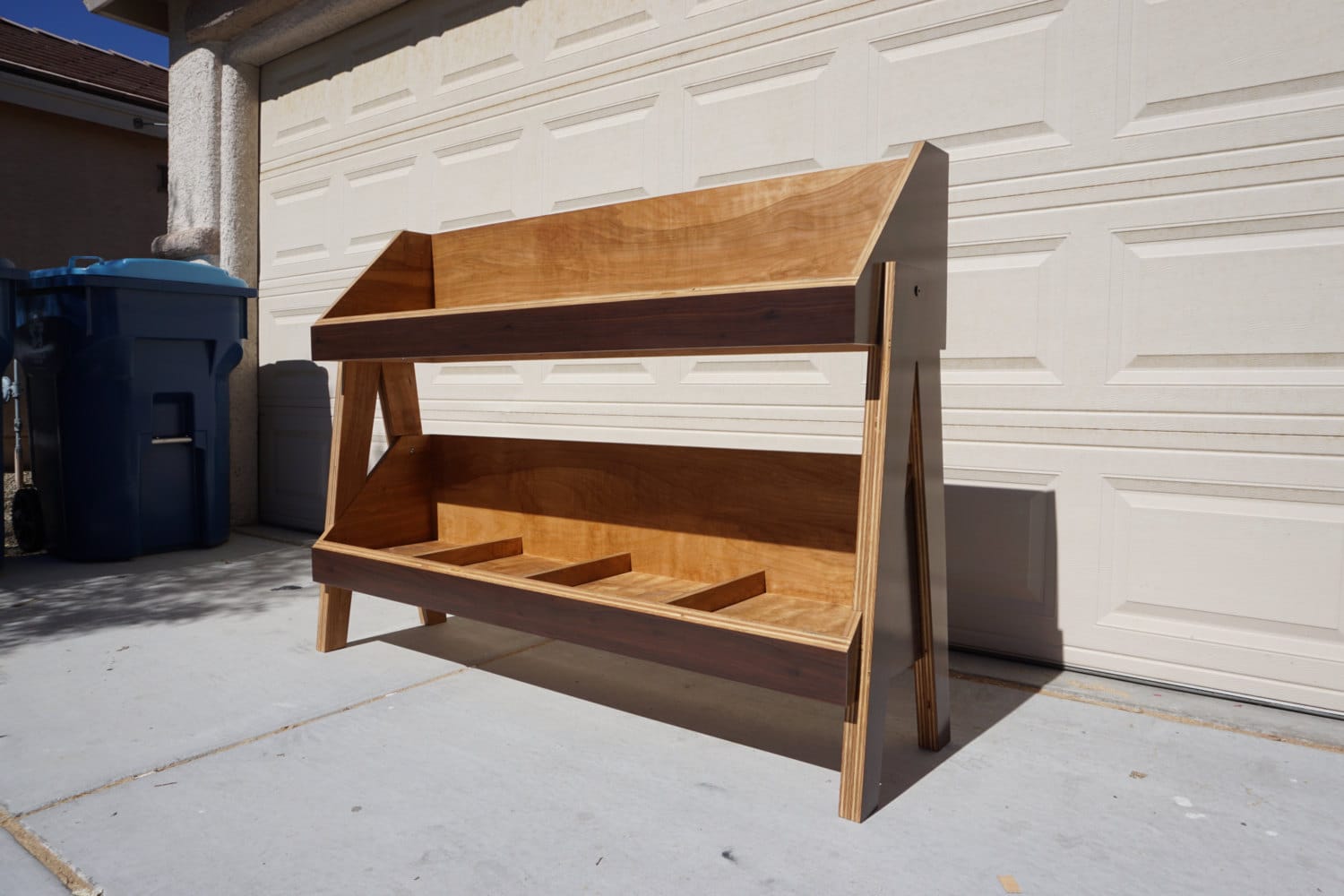 Spanning 1,454 x 1041 x 406mm, the unit is priced at £975.
To learn more, click www.etsy.com  (apparently, the company ships all over the world – despite what it might say on the site)