The Article
Direct To Disc: Third Man Style
23rd February 2016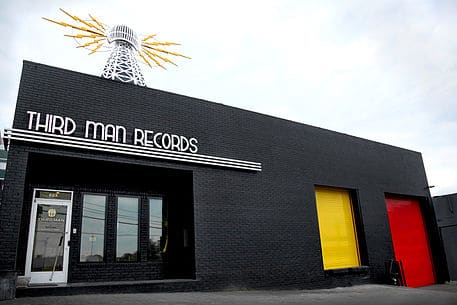 Jack White's Third Man Records is backing the Direct To Disc resurgence. Paul Rigby talks to the mastering engineer at the centre of it
In analogue terms, Direct To Disc is a process where you perform a song in a studio, for example, and then, instead of that signal being recorded to tape, it is sent direct to a lathe where an acetate is cut, promising superior sound quality. The last commercial recording of this type was completed around forty years ago. Now, the process is making an intriguing return. We take the rock path and ex-White Stripes' lead singer, Jack White's desire to integrate Direct To Disc within his own record label, Third Man.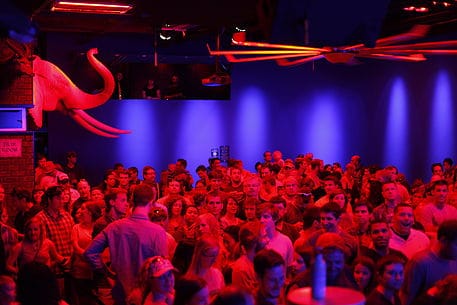 George Ingram, owner and president of Nashville Record Productions (NRP) and mastering engineer of over 40 years, was recently hard at work with his studio manager, Wes Garland, cleaning and rebuilding a circa 1955-1959 Scully lathe, a relic from King Records in Cincinnati (record label for such luminaries as James Brown) when White paid him a visit.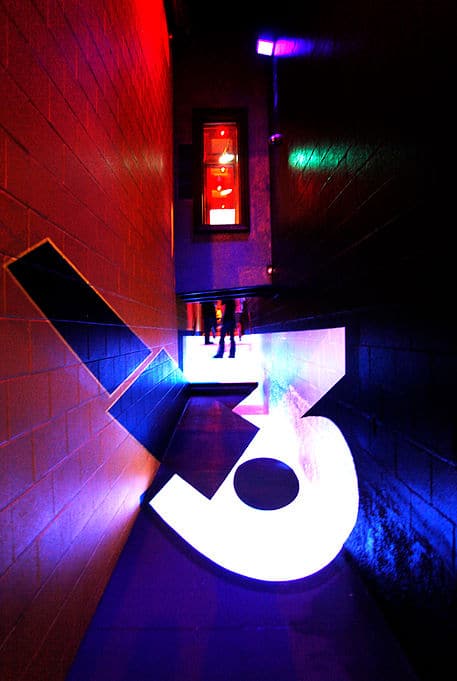 "Jack fell in love with the lathe," said Ingram. "He likes older, vintage equipment and we were putting together a tube, mono system to go with it. In fact, we were trying to put together a system very similar to that seen in the late fifties and early sixties."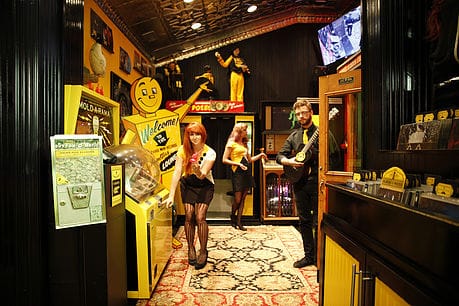 After being assured that a stereo cutting system could be added, if required, to the basic mono cutting system, White proposed a unique partnership with NRP to create a live cutting room at a new facility within Third Man Records. That is, a set-up that would feature a Direct To Disc system with an adjacent studio for musicians to play but with one important addition, space and seating for an invited audience. In effect, this cutting system would be recording live gigs.
Realising that he would have to expand his operation to accommodate such an enterprise, White bought an adjacent building and fitted it out for the task.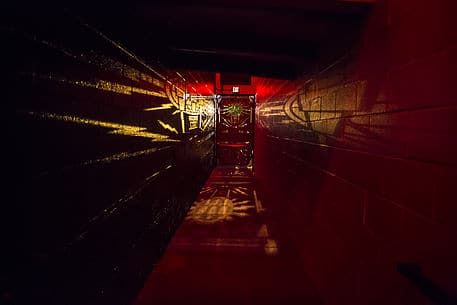 "I reminded Jack that he'd have to isolate the cutting room completely from the stage," said Ingram. "If there are any vibrations at all, if it's transmitted through the floor, it comes out in the record. This was done so that the final construction is isolated from the building but you can still see the lathe through glass windows. The audience, sitting in an adjacent space called the Blue Room, can actually look in and see the lathe turning and the record being cut. But that's not all, there are also video monitors showing shots of the lathe as it is cutting."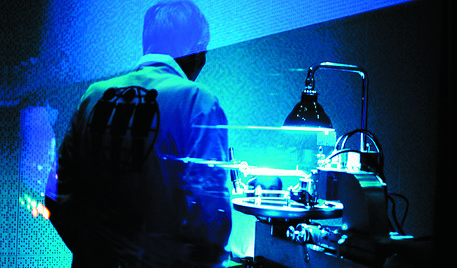 The cutting systems include that same Scully lathe from the mid-50s with a stereo cutting system added to it (using a solid state 1974-era Westrax 3D2 AH) plus a tube mono cutting system (with a mid-fifties era Western Electric 2A cutter head). The latter has already been used to produce and release Third Man-backed Johnny Cash Sun recordings using a 15ips master of the original.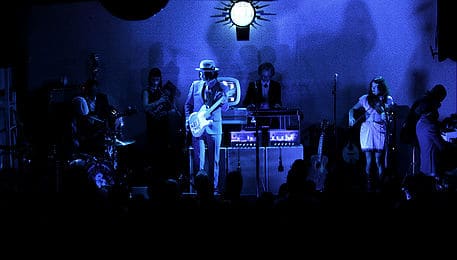 Also in the room is a Neumann VMS-70 lathe with a SP-79 console, one of the last examples built, from 1979.
"Because the cutting room is somewhat limited in width, Jack had a new custom-built Neve 5088 console built to do all of the live recording. So, the stage is right outside of the room. The recording is performed and then mixed in the cutting room, the stereo feeds go straight to the cutting system and straight onto the disc. The audience is fully informed through each step of the process. The band is cued and they play for twenty minutes then they stop and a new lacquer is put on for the B-side and another twenty minute set is then recorded. The album is then cut and the band interacts with the audience and plays a few more songs."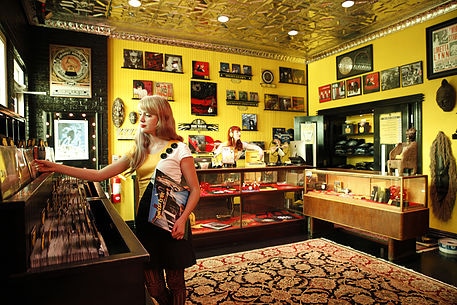 Quite apart from the promised technical enhancements there is also the human element to consider. For example, you have to remember that this is a one-take recording. There is no time for extra takes or later edits.
"It's not candy coated," confirmed Ingram. "The band performance tends to be sharper and heightened. The artists can be a little nervous during rehearsals about the whole thing. But they quickly lighten up and relax when the audience comes in and we do a warm-up cut for levels. They love it. In fact, after the band has time to rehearse, they often come into the cutting room afterwards. We do a few test cuts and we play them a lacquer. We often get the jaw-drop response with  "Holy s**t, that sounds great!" There's no surface noise, no grittiness. It sounds like the performance they gave."
WHY DIRECT TO DISC?
Why Direct To Disc at all? The last commercial Direct To Disc recordings done by the major labels were done in the mid-seventies. The reason they were done at all was because the cutting systems that cut the grooves had a far superior transient response than the analogue tape at the time. "They wanted to get away from the tape that has its own sounds and tape saturation and which is a bit of a dulling on the high end," said Ingram. "In those early days, the tape's transient response was nowhere near the cutting head performance. The recordings, at that time, were done for audiophiles. Nowadays, tape quality has improved a lot. The sound quality differences are closer."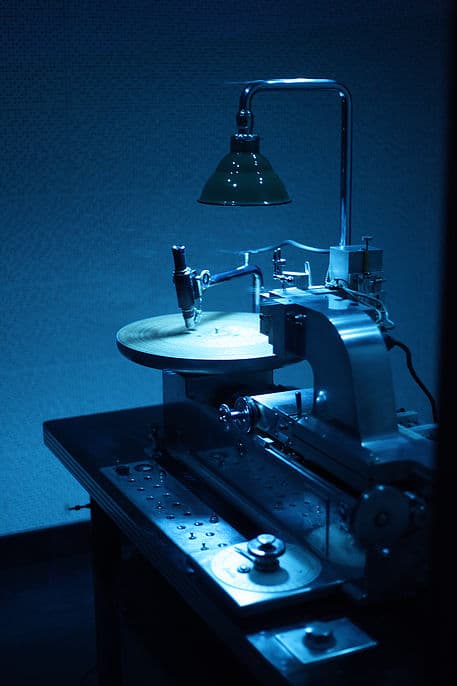 So is there any technical benefit recording direct to disc, nowadays? Yes, according to Ingram, "There is still a bit better transient response. Vocals are tighter and there is an open end in the bass. On a master tape, you don't quite get that 'ting' on the cymbals. You lose that attack on the high end (you also lose it with digital but we won't get into that). For the bottom end on Direct To Disc? It comes back fuller and richer. More detail on the extremities."
NEIL YOUNG & THE VOICE-O-GRAPH
Third Man's secret weapon and another form of Direct To Disc was, and now is, the Voice-O-Graph. The Voice-O-Graph was a tourist device created and used in the late forties and fifties but also, essentially, a cheap cutting machine. It was placed in popular locations where people were encouraged to make recordings. For example, young honeymooners sending a recording to their folks back home, young singers wanting to make a cheap disc, people recording their last will and testament. The Voice-O-Graph was used for all kinds of reasons. In appearance, it looked like a telephone booth. The idea was that you stepped into it, paid your 35c, then a series of lights would flash and the machine would ask you to start your recording. During the copy, it would warn you when you were half way though then, when you were finished, the machine would eject a record: a flexible paper disc coated with lacquer. You would then have the option of putting it into a mailing envelope to send, if you wished.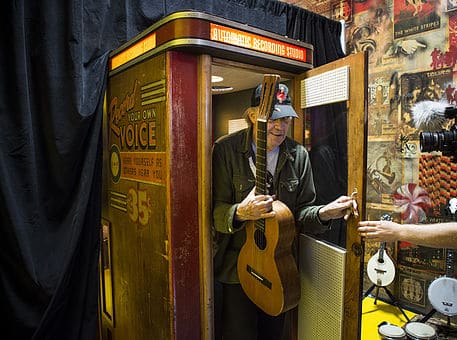 Third Man unveiled a 1947 vintage, restored version in 2013 on Record Store Day in their own store in the USA. Immediately, one customer used the booth's recording facility to ask his girlfriend to marry him! The booth was used for rather more serious reason soon after.
"Neil Young came to town because they were celebrating Willie Nelson's birthday," said Ingram. "Jack had this Voice-O-Graph machine and was showing it around and having fun and went into the booth and did a little recording. Both Willie and Neil both stuck their heads in it and they did one too. Neil thought that it was the coolest thing in the world. It's old school and its scratchy but it has a flavour all its own. At a later date, Neil said to Jack, 'Hey man, why don't we do a whole album and cut it in the Voice-O-Graph booth and then transfer those records to analogue tape and master from the tape?' They hit me with the project."
The machine is quirky and fun but is limited in its frequency response. According to Ingram, a normal vinyl record, cut on a modern cutting system, ranges from 40Hz to 15Khz. The Voice-O-Graph booth reduces those figures to around 100Hz and 9.3Khz. There is an element of noise to contend with too. The team spent three days on the recording. In fact, Neil Young has a luxury box set version of the final album, A Letter Home, which includes a DVD showing the creation process.
"There's about two minutes of recording time on each disc. To record an album, we cheated. For those songs over two and a half minutes, we did them in pieces, editing the pieces together in the analogue tape. Neil did a number of takes on each song," said Ingram. "We took them up into the cutting room, cut them back on the cutting lathe and then transferred those to 1" analogue tape. From the tape was the source of the final mastering."
The Voice-O-Graph didn't utilise its original discs. That software had long since disappeared, "We worked with a company, Apollo Masters, in California," said Ingram, "and tried to coat some paper. We coated polyvinyl chloride with lacquer to cut on but the experiments didn't produce good results and they were pricey. Jack didn't want to charge $30 per disc, which was what it was going to be."
So they turned to the UK and one Bill Bollman (a recognised expert on the Voice-O-Graph). He created a batch of Voice-O-Graph-friendly discs made from clear PVC. The discs themselves were not made specifically for the Voice-O-Graph but the hole and cut was, "They are made from a substrate that is similar to a CD," said Ingram.
Priced at $15 per recording, Third Man shop customers are asked to buy a Voice-O-Booth token that is used to create the final disc. The resultant disc is ejected with a label already affixed. The shop then offers pre-paid envelope to you, which you can also buy. Reportedly, over 1,500 people have used the newly refurbished Voice-O-Graph so far.
THE WORLD'S FASTEST RECORD
Never mind Direct To Disc, Third Man has also tackled Direct To The Public as it holds the record for bringing vinyl to market, as George Ingram described, "We wanted to produce the fastest record release but we decided we wanted to do this as old school as possible. We took two tracks from Jack's album, Lazarreto, cut them onto a 7" single on Record Store Day, sent them to the pressing plant, United Record Pressing, then plated it. We put it on a press, pressed it, put it in a sleeve with images made during a live concert at Third Man, took it back to the record store and sold a copy. That constituted a record release.
We recorded it, mixed it, mastered it, plated it, pressed it, sold it. Three hours, fifty-five minutes and twenty-one seconds!"