The Article
Dire Straits: All the Way from Deptford
20th December 2019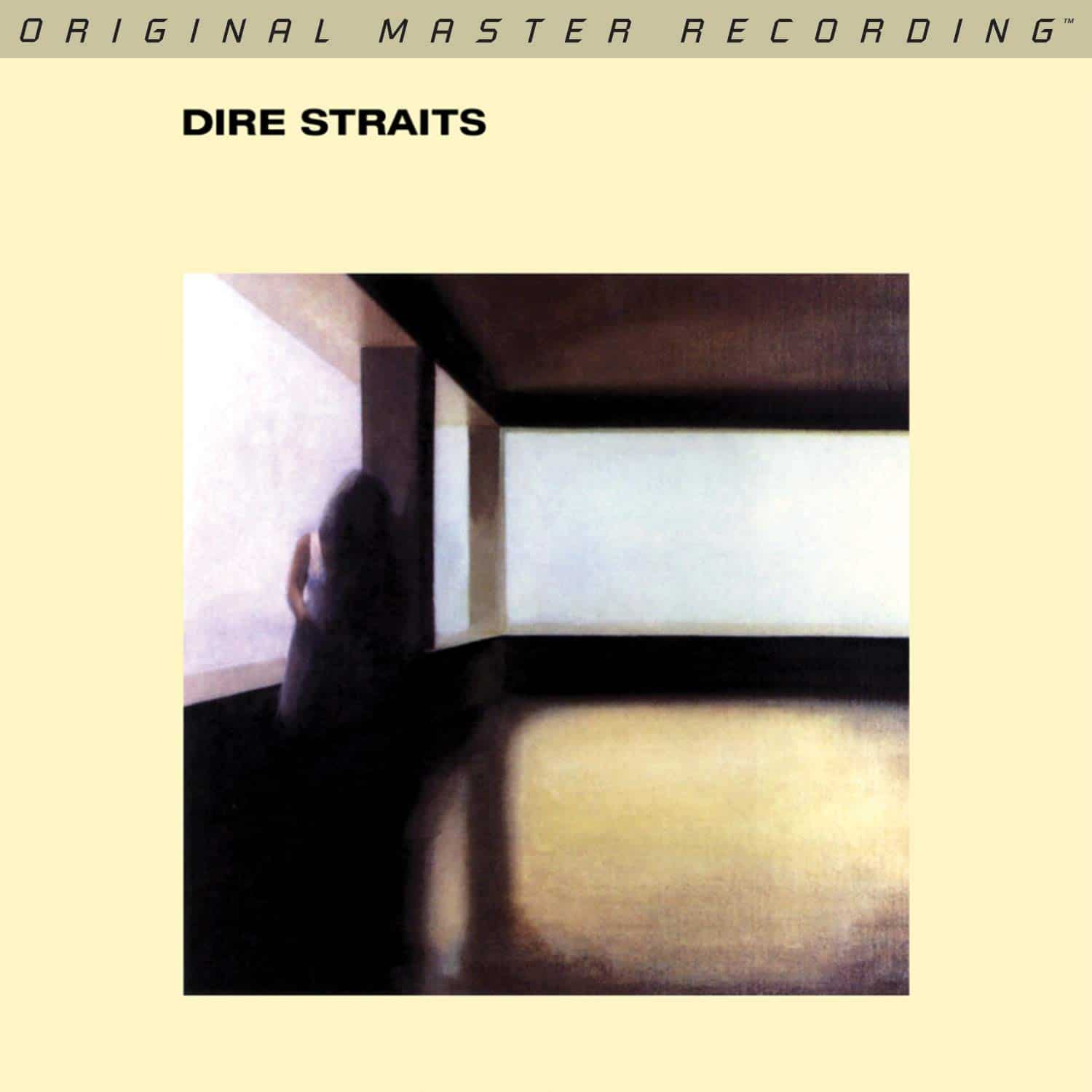 Title: Dire Straits
Label: Warner Records
Group lead singer and consummate guitarist, Mark Knopfler once told Rolling Stone magazine, "Success I adore. It means I can buy 1959 Gibson Les Pauls and Triumph motorcycles. But I detest fame. It interferes with what you do and has no redeeming features at all."
And, by golly, the group would see all the colours of that fame when the 1988 hit single, Money for Nothing seemed to not only represent the band in memoriam but also the hot new music marketing phenomenon, MTV and, why not say it, the 80s itself. And for some, not in a good way, either. 
That glowing headband, Sting's backing vocals, those MTV-esque computer-generated video graphics… It dated the band terribly because it has been seen as symbolic of them and represented, for certain critics, everything that was lousy and dreadful about the decade. Dire, indeed. 
Which is not the band. The image was terribly unfair and smacks of elitist snobbery. I feel rather frustrated, on the band's behalf, with that image because Dire Straits were a tremendous outfit, whose music lives on. 
Way back when, the group were already talented and innovative. They played their first gig, a pseudo-festival actually, in Deptford of all places alongside Squeeze, back in 1977 and were immediately lumped (again, those critics) into the pub rock circuit.
The band's first demo (using some inheritance cash) included the future single, Sultans of Swing. Radio DJ Charlie Gillett managed to hear it and recommended the band to Phonogram who signed them immediately.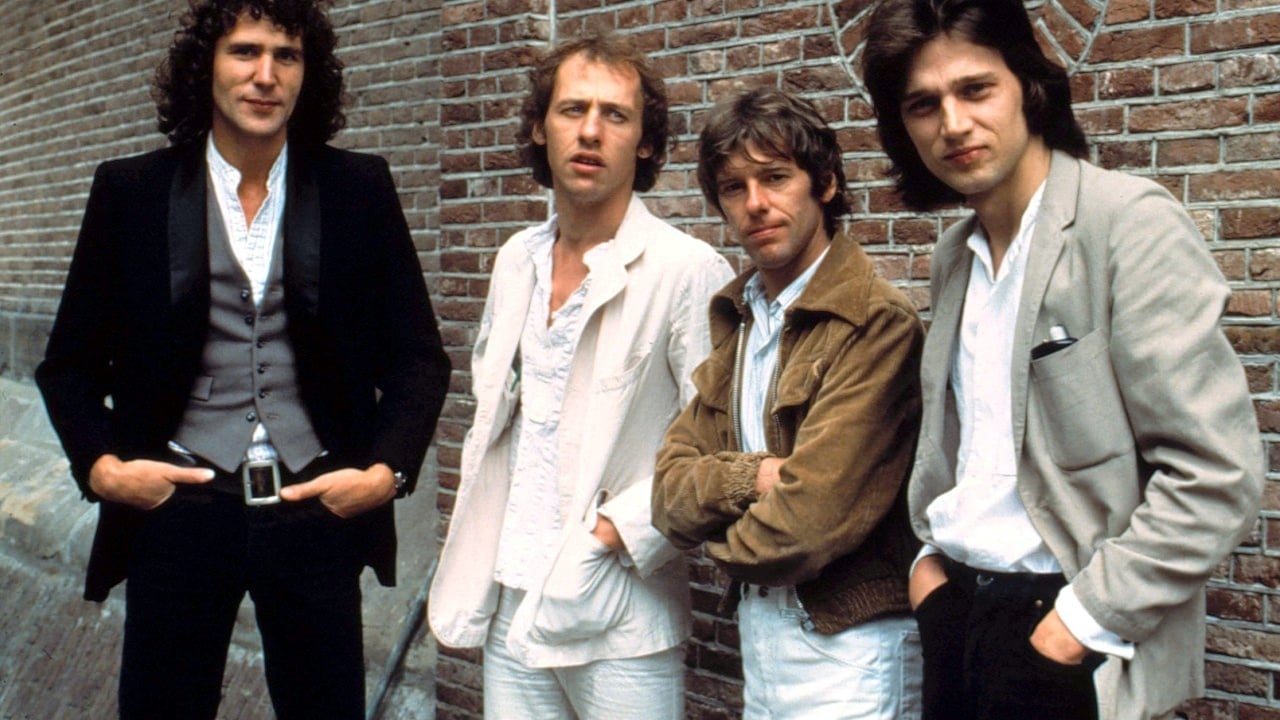 Their debut album, this album, was recorded at Island Records in October 1978.  It was produced by Muff Winwood and, according to Dire Straits manager, Ed Bicknell, "He pretty much recorded a live record but without the audience. It cost £12,500, including the sleeve, and it sold eight million within nine months of coming out."
And a stormer of a release is was and remains. It doesn't deserve to be placed in the shadow of any of the later albums, either. 
Yes, you could say that this album is one of highlights rather then a whole package or a thread, theme, concept or over-arching narrative but this is often the way with debut LPs. Debuts tend to be like vomit. That is, debut albums tend to be a sudden out-pouring of years of mixed-up ideas, stacked in the mind, bubbling, just waiting for a chance to emerge, often all at once and in one stream. Without reason but lots of rhyme.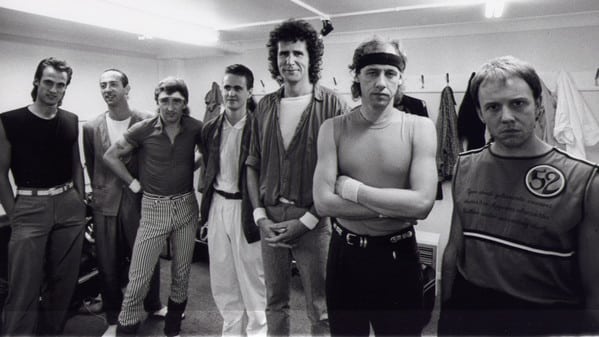 But that often makes debuts all the more exciting. They can be like a pages of a diary, an accumulation of experiences, thoughts and inspirations, over the years.
This album also contained the seeds to the future as it featured all of the group's essential facets. 
The album offered superb guitar from Knopfler, excellent backing from the rest of the band and Knopfler's Dylan-esque vocal mumbling, which he made all his own but which, nevertheless, exposed tendrils to the mighty Bob as Knopfler's song-writing moved into Dylan territory too.
This album has a distinct British feel with songs like Down To The Waterline offering an English landscape but it also presented itself with an American sheen which may explain partly why the band did so well over there and were so readily accepted.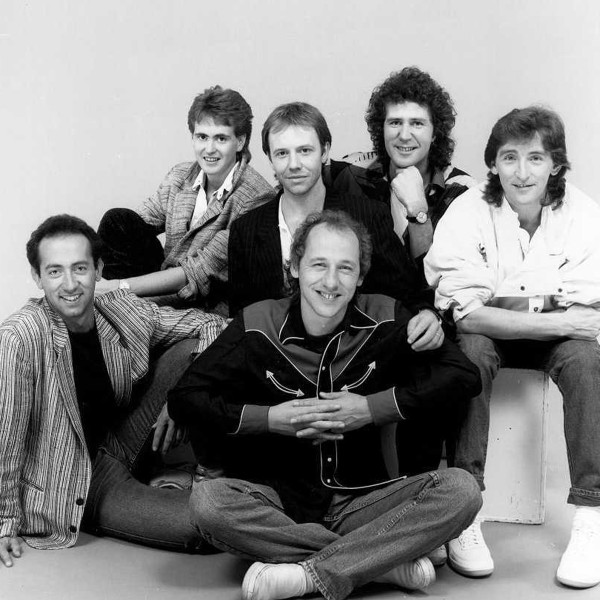 Sultans Of Swing is the masterpiece though, providing a hook and a relatively fast, massive hit to provide energy (and cash) for the the future, "It was probably fast by a lot of other people's standards but I felt as though I had been working all my life towards it," Knopfler said. "I was 28 when Sultans broke, when that first album burst open all round the world. We were still living in Deptford and with the record deals back then when you first signed, they wouldn't give you any money for 18 months. I think they're still like that today, actually. So it was No.1 all over the world but I didn't get any money from it for ages and we were still living there for a good while."
This classic album has now been reissued by US-based audiophile outfit, Mobile Fidelity. It spans two discs to give those grooves room to breath and to maximise sound quality along with the fact that it runs of 45rpm. As you might expect, it sounds rather lovely too. 
A low-key approach to bluesy rock, restrained, even minimal at times, this is a great debut and a great album.
If you would like to purchase this LP, you can from the following links:
DIRE STRAITS – DIRE STRAITS
USA – https://amzn.to/2EuW0lL
[Don't forget to check out my Facebook Group, The Audiophile Man: Hi-Fi & Music here: www.facebook.com/groups/theaudiophileman for exclusive postings, exclusive editorial and more!]