The Article
Densen CAST AMP: introduces streaming via the new Dino range
12th March 2017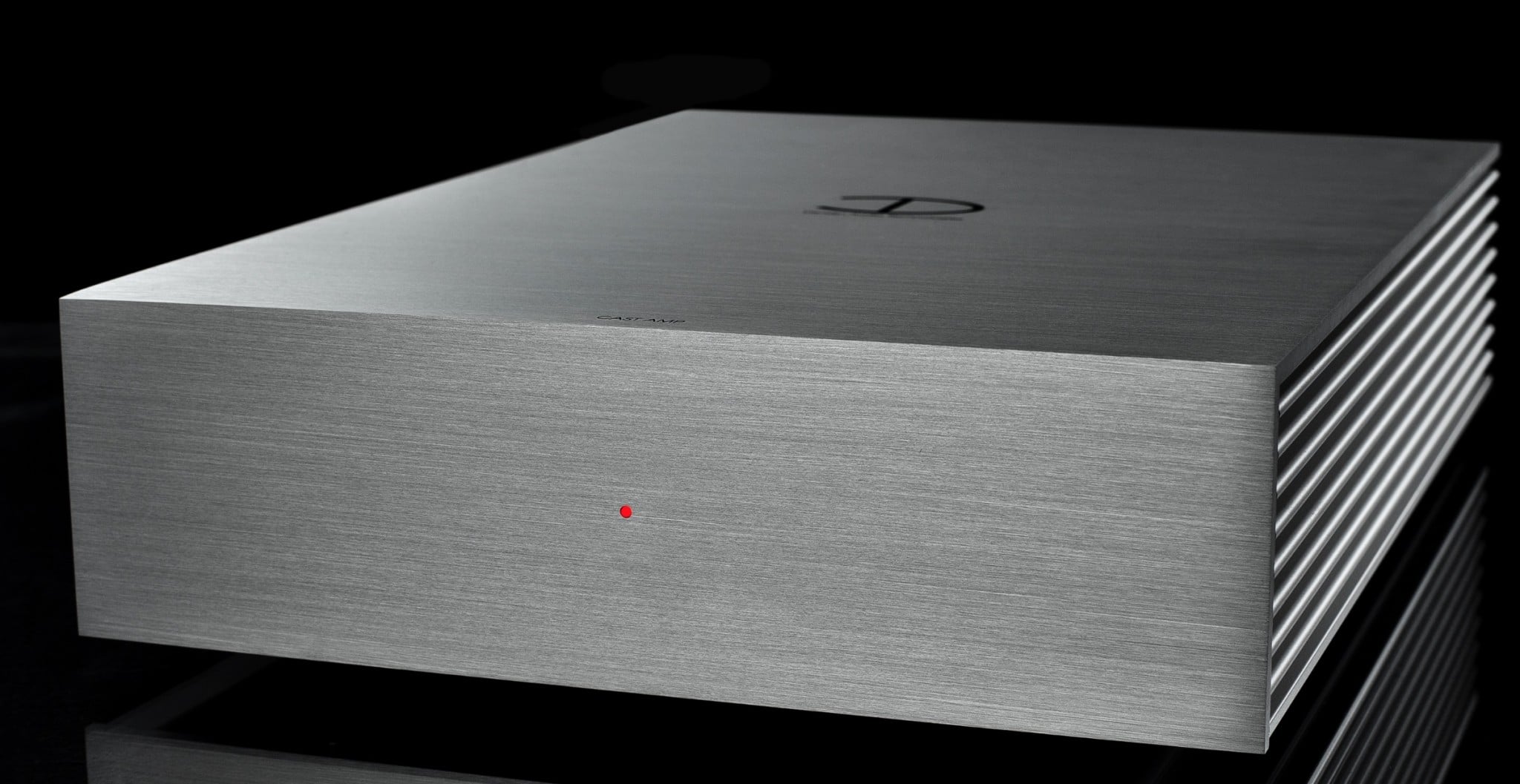 Employing Google's Cast Audio technology, featuring Tidal, the CAST AMP is the first product in Densen's Dino range, half size of the usual Densen footprint
The unit uses an external WIFI source, instead of installing the high frequency receiver close to sensitive audio circuits inside the cabinet.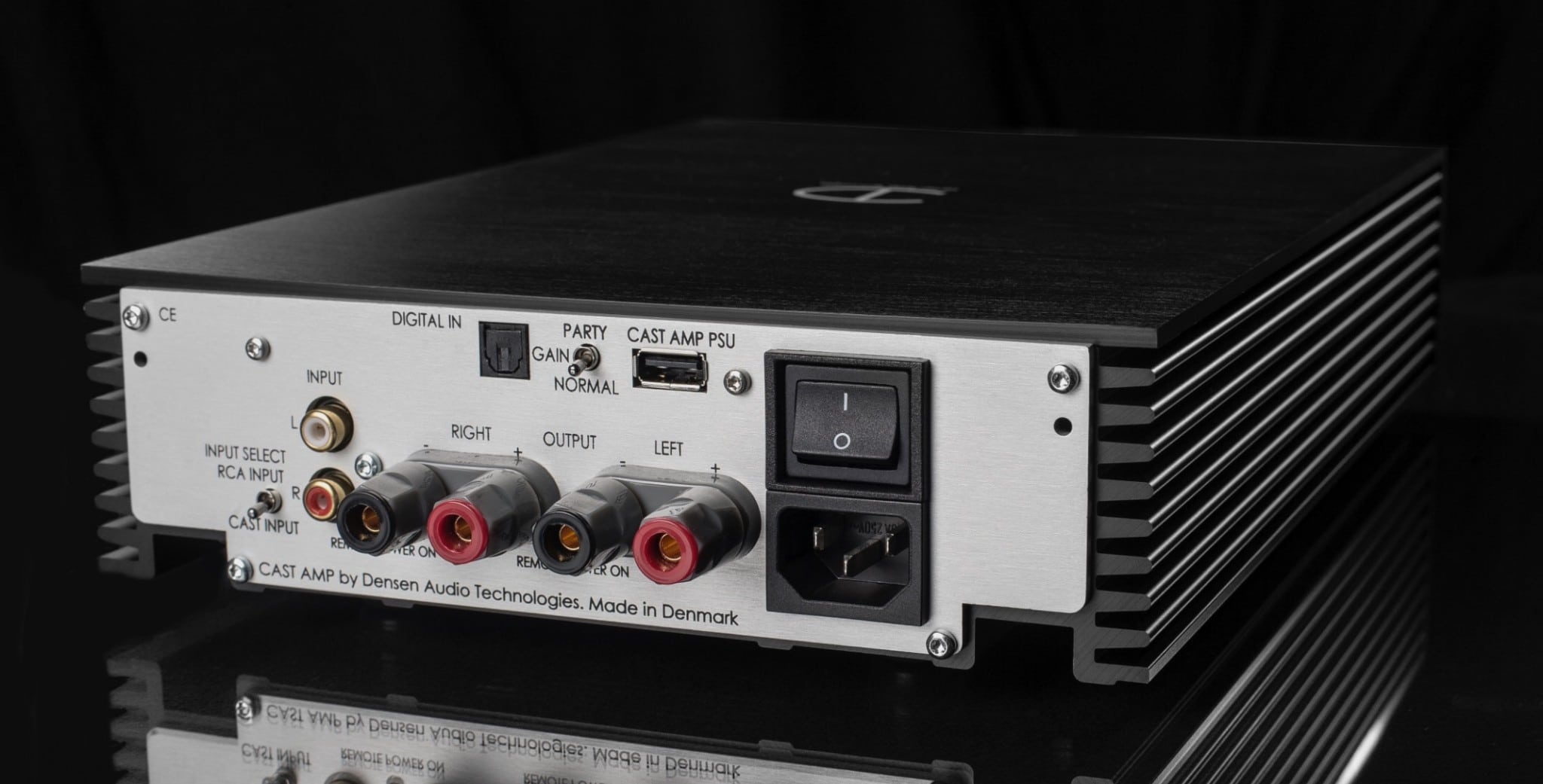 Including a dedicated Densen CAST power supply and a dedicated optical input, Densen has even developed a shielded power cord to connect the GOOGLE CAST to the CAST AMP.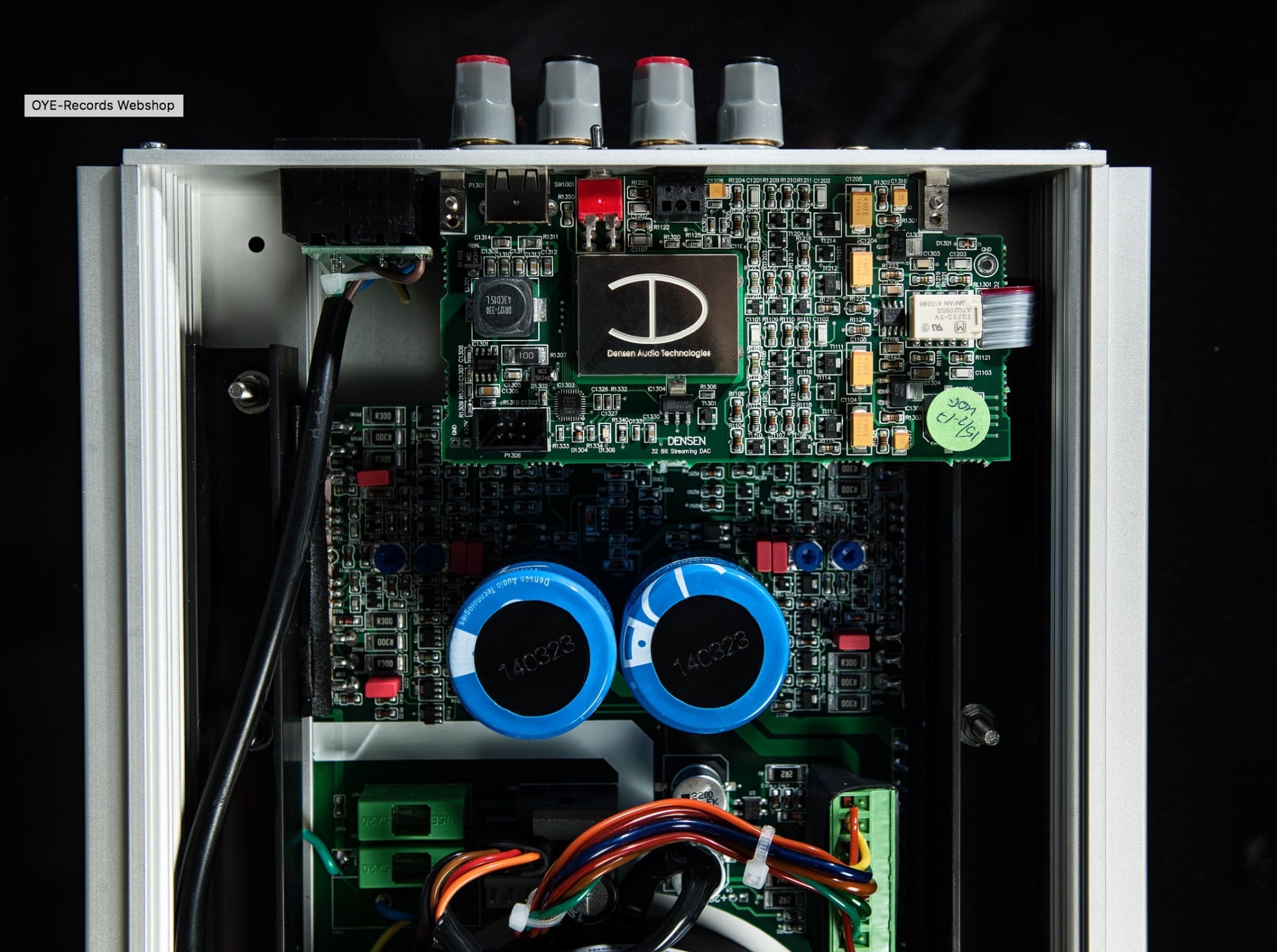 The digital signal from the GOOGLE CAST is converted to analogue using the built-in DAC of the CAST AMP, using high performance components like Vishay metal-film resistors. The analogue stage is a discrete design, using ultrafast transistors.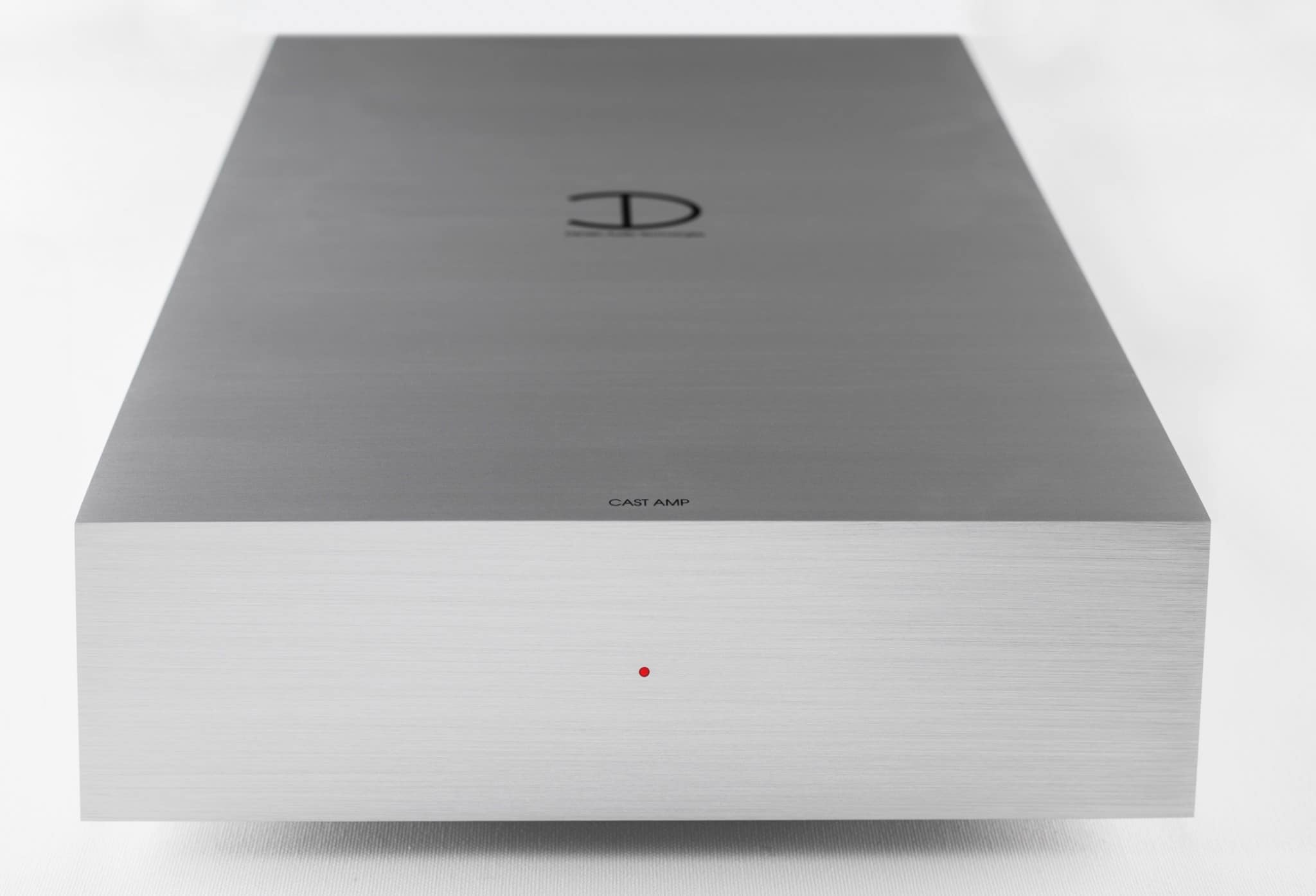 The internal power amplifier part of the unit is based on the forthcoming Densen B-390 poweramp. As such the Densen CAST AMP delivers 60W of AB power in 8 Ohms.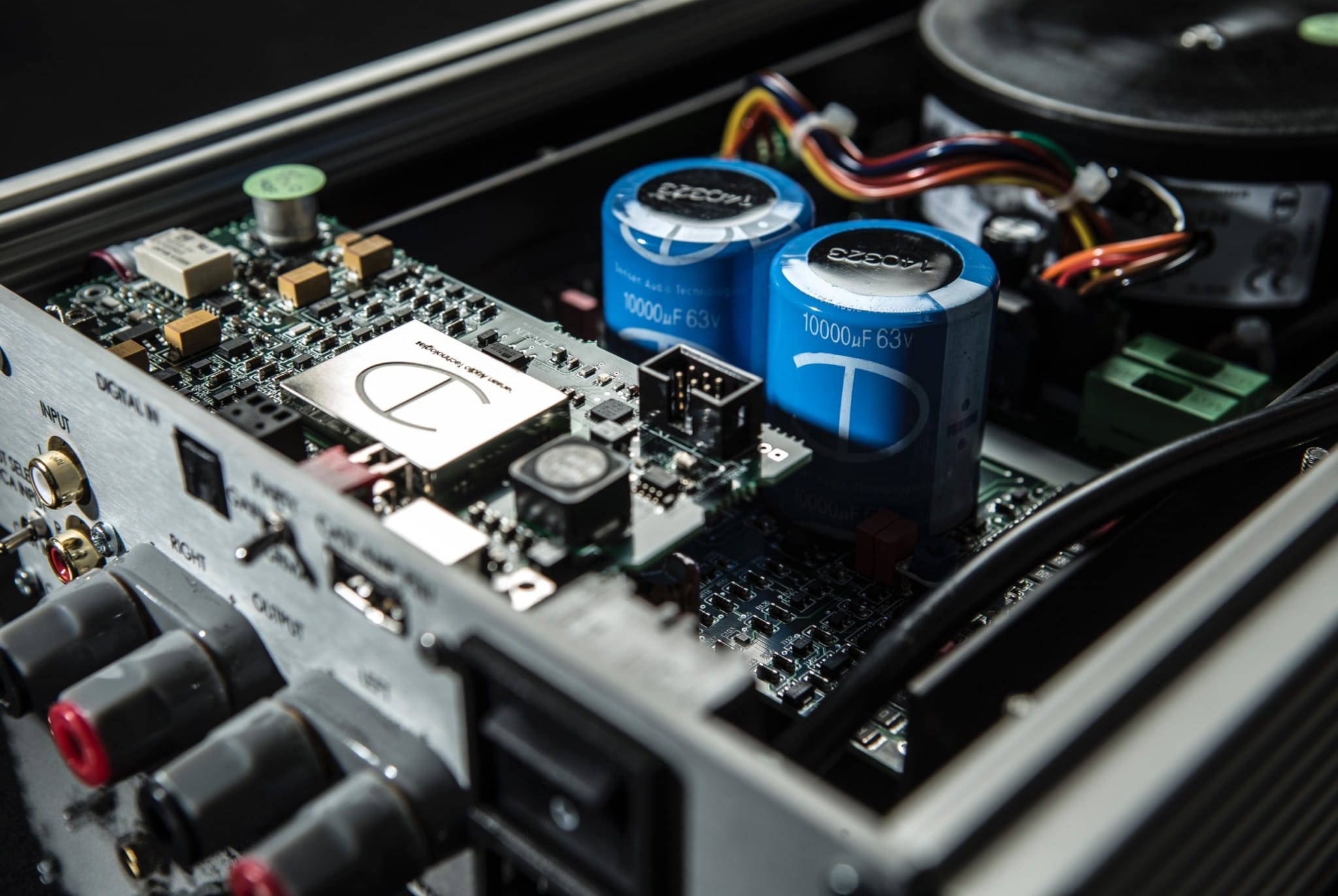 The aluminium cabinet acts as heatsink which incorporates integral heat fins on both sides of the cabinet. Money and noise was saved by excluding a read-out display.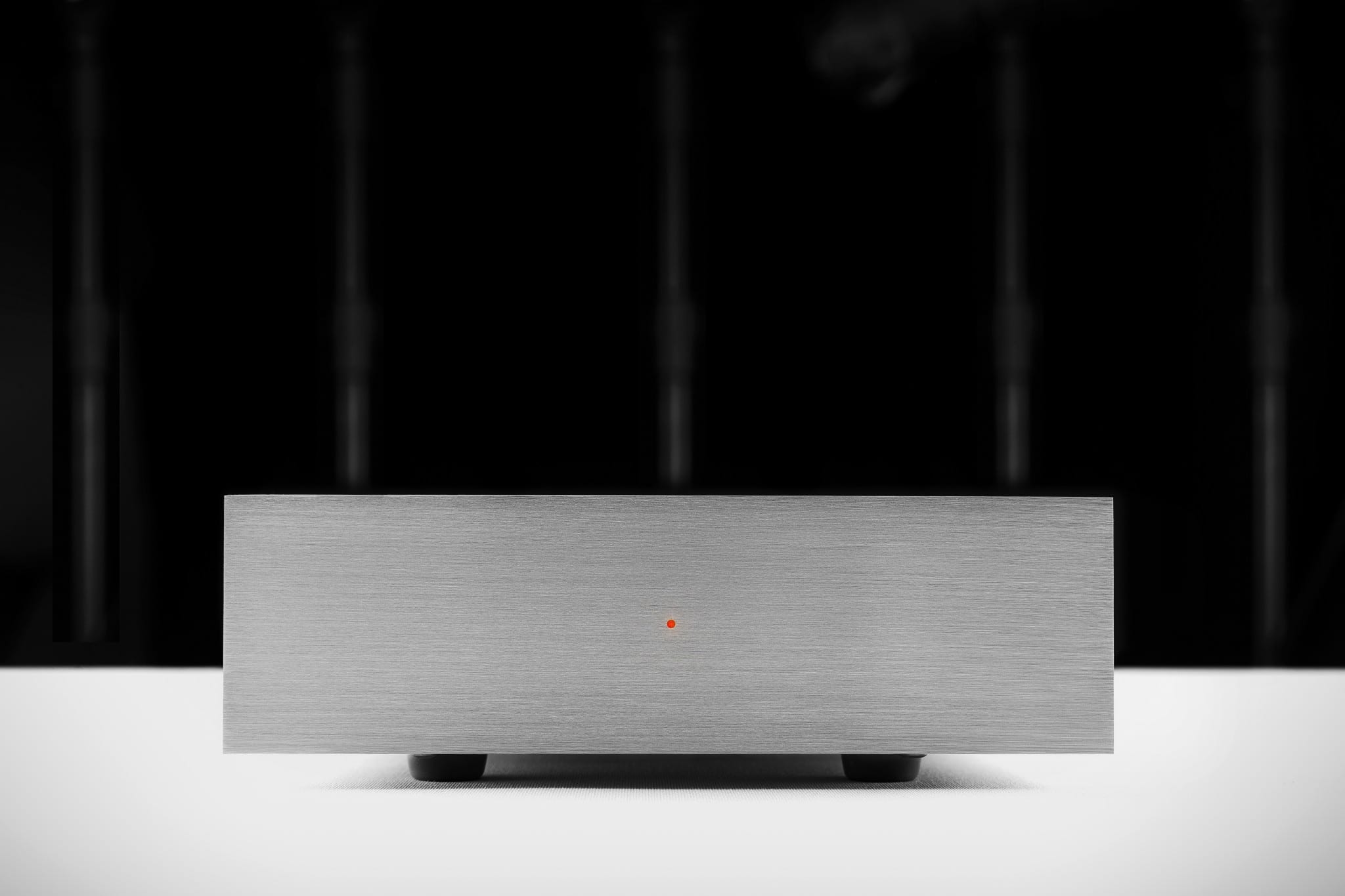 Inside, the internal 4-layer PCB incorporates two ground layers to enhance isolation. Price is €3,000.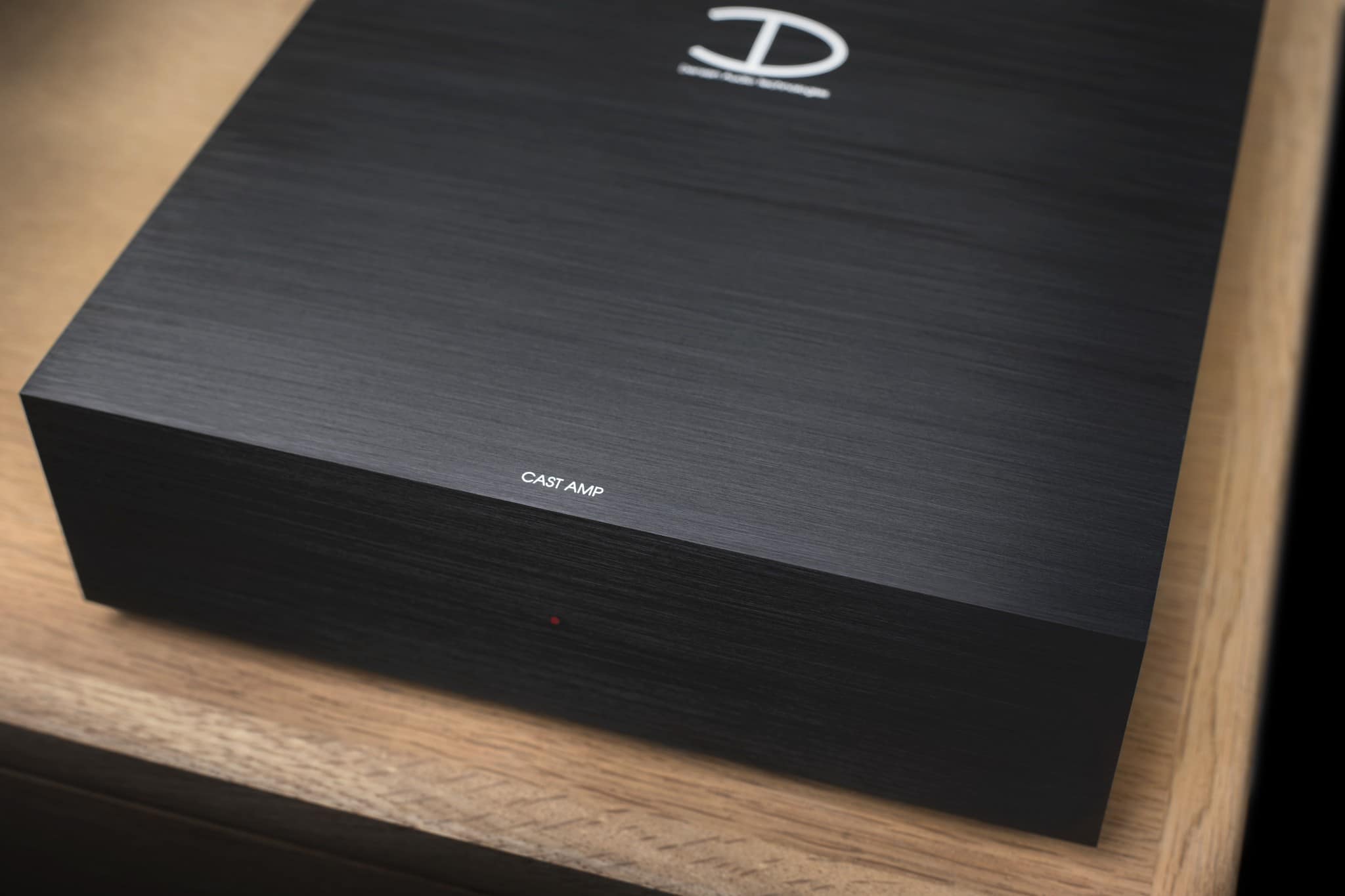 To learn more, click www.densen.dk