The Article
Densen B-130XS amplifier offers upgrade facilities
22nd March 2015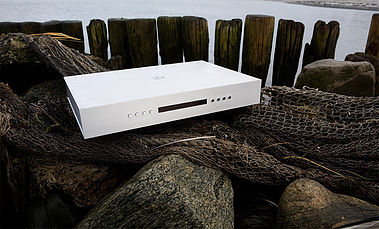 A new amplifier from Densen, this new box is a downscaled B-150PLUS using many of the same components. Densen's B-130 has always had the option of adding a FabelDAC internally. In the new B-130XS, this feature has been enhanced. It is now prepared for the forthcoming, as yet unnamed, top of the line Densen internal DAC.
This DAC will have USB, Toslink and COAX inputs. The B-130XS can control this DAC directly, by either the Gizmo remote or by the pushbuttons on the front panel of the B-130XS.
The pre-amp stage of the B-130XS, based on the B-275 reference pre-amp, has three separate power supplies. Densen uses its own microprocessor-controlled relay attenuator, for volume, having 200 steps where each steps accounts for 0.5 dB.
The power amp stage of the B-130XS is based on the basic design of the B-350 power amp, delivering 80W.
The B-130XS does have a wide range of upgrade and expansion possibilities too. It is possible to install phono boards for MM cartridges via the DP-03 MM board. Two sets of pre-outs are available so it is easy to upgrade with further power amps for bi-amping or tri-amping. Ultimately you can even add an electronic crossover (SAXO) as the B-130XS has a socket for this inside. You can also use the Densen B-130XS as the heart of an active system. Price is €3,000.
Contact www.densen.com for more information.